Apple Rumored to Release AirPods Pro 2 With USB-C Charging Port
Expected to arrive around Q3 of 2023.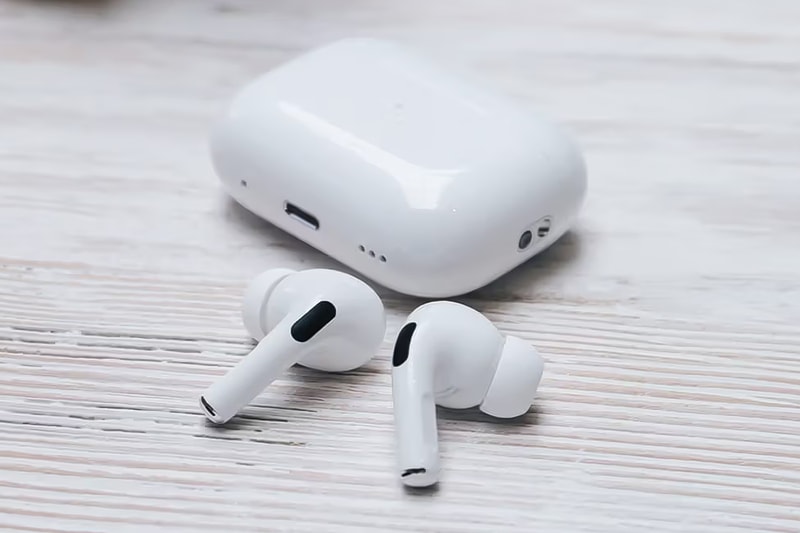 It looks like a new Apple AirPods Pro 2 is on the horizon, according to Apple insider, Ming-Chi Kuo.
The Apply analyst took to Twitter earlier last week to let Apple tech fans know that a new set of AirPods Pro might be hitting the market sooner than expected, between the second and third quarter of this year. This time around, the new AirPods are expected to feature the long-awaited USB-C charging port. The rumor was first reported back in October 2022 when Mark Gurman, Bloomberg's Apple insider speculated that the tech giant would be making the changes to shift all its products on the iPhone and other devices to standardizing with the USB-C in order to abide by the European laws. The report indicated that the changes will see the iPhone 15 get the USB-C charging in Fall 2023, and AirPods, the Magic Mouse, Magic Keyboard and Magic Trackpad as the other accessories eventually following suit for 2024.
However, it appears that according to the Ming-Chi Kuo, updates for the AirPods will be coming a lot sooner. While the Airpods Pro 2 will see shipments in Q2 to Q3 of 2023, the USB-C versions are next expected to hit the Airpods 2 and 3. It remains to be seen what Apple will release in the coming months.
I think this is likely the USB-C version of the AirPods Pro 2, with mass shipments expected in 2Q23-3Q23. By the way, Apple currently appears to have no plans for USB-C versions of the AirPods 2 & 3.

我覺得這應該是AirPods Pro… https://t.co/aWKJvGh1lW

— 郭明錤 (Ming-Chi Kuo) (@mingchikuo) March 24, 2023
In other tech news, Hermès previously unveiled equestrian-inspired Apple accessories.