11 Upcoming A24 Films and Series Arriving in 2023
For those in need of more after 'Everything Everywhere All at Once' and 'The Whale.'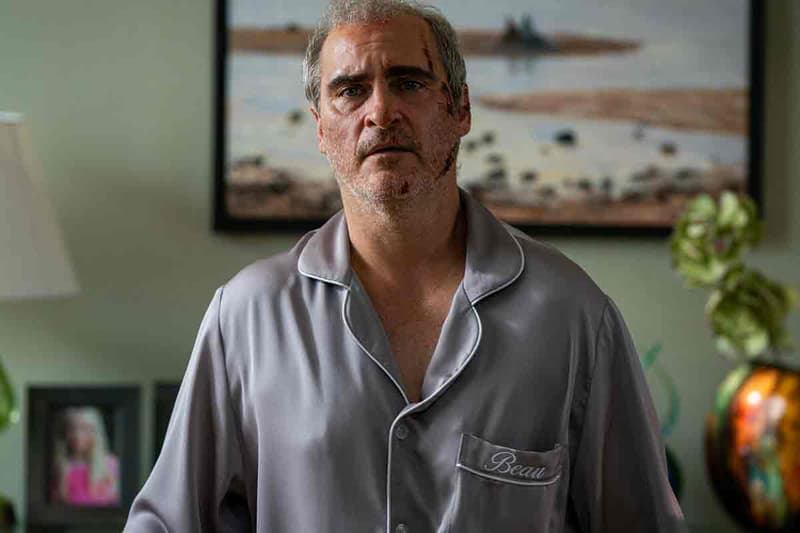 Following the success of Everything Everywhere All At Once and The Whale, both Oscar-nominated films this year, A24 has been at the center of conversations within the entertainment industry. Gearing up for the next round of awards season, the production house has announced a string of new releases for the upcoming year.
In the past few years, and especially at this year's Oscars, A24 has proven that what started out as a small indie production studio, can create projects that infiltrate Hollywood's biggest and most prestigious award shows. With Everything Everywhere All At Once's big win at the Academy Awards, raking in over $100 million USD and seeing legendary actors like Michelle Yeoh and Ke Huy Quan make history, A24 is on an upward trajectory. In previous years, A24 has also proven to produce Oscar-worthy projects including, Ex Machina (2014), Amy (2015), Room (2015), Moonlight (2016), Lady Bird (2017), The Disaster Artist (2017), The Lighthouse (2019) and Minari (2020).
Expanding beyond Hollywood's typical storylines, A24 continues to urge those that work with them to make the films their way, so to let creativity speak for itself. In recent years, A24 has also expanded into TV shows including successful and buzz-worthy ones like Euphoria, Irma Vep, Ramy and more. While the Oscars this year was weeks before, the entertainment industry is still reveling and celebrating with the EEAAO and The Whale team. For those wanting to look forward to the upcoming A24 projects arriving this year, take a look at the list below.
Beef – Series (April 6)
Beef is set to release on Netflix next month, following the events of two strangers, Danny Choi (Steven Yuen) and Amy Lau (Ali Wong), as they go head-to-head after a road rage incident. Danny's road rage is fueled by his current role as a failing contractor with a chip on his shoulder, while Amy, a self-made entrepreneur tries to fall to the pressure of maintaining a picturesque life.
Showing Up – Film (April 7)
This upcoming film was first premiered at the 2022 Cannes Film Festival but is scheduled for release this early Spring. The American comedy-drama film is directed by Kelly Reichardt and stars Oscar-nominated Michelle Williams and Hong Chau. The plot follows an artist who is on the verge of a career-changing exhibition finding inspiration from the chaos of life.
Beau Is Afraid – Film (April 21)
From director Ari Aster, the surrealist black comedy horror film follows an anxiety-ridden man who embarks on a surreal odyssey home after the death of his mother. Along the way, the titular character, played by Oscar-winner Joaquin Phoenix, must confront his greatest fears, battling off supernatural threats, as he relives the trauma of having an overbearing mother and never knowing his father.
You Hurt My Feelings – Film (May 26)
Initially premiered during the 2023 Sundance Film Festival, the film stars Julia Louis-Dreyfus, Tobias Menzies, Michaela Watkins, Arian Moayed and Jeannie Berlin. Directed, produced and written by Nicole Holofcener, the comedy-drama film follows a novelist named Beth who finds out that her marriage is ending after overhearing her husband give an honest reaction to her latest book. Struggling with a lack of self-confidence and her marriage to an unsuccessful actor, she tries to find peace while she copes with pain and betrayal.
Past Lives – Film (June 2)
Directed by Celine Song, the film follows two deeply connected childhood friends, Nora (Greta Lee) and Hae Sung (Teo Yoo) following their separation after Nora's family emigrates. Two decades later, the pair are reunited in New York City for a fateful week, leaving both to confront notions of love, destiny and life choices.
Talk to Me – Film (July 28)
The Australian horror film follows a group of teenagers who take up communion with the spirits as a party activity. Sophia Wild, who plays Mia, connects with the supernatural following the death of her mother, however the séance takes a wrong turn into a case of terrifying consequences for the friend group.
Dreaming Whilst Black – Series (2023 TBD)
Following an award-winning pilot that aired last year, the hit web series was commissioned for a full six-part TV series for BBC. A24 is also co-producing the project and is set to distribute the series globally. The series is loosely inspired by real-life events, following an aspiring filmmaker Kwabena (Adjani Salmon) as he enters in and out of reality trying to make it in Babylon. As the synopsis points out, "The problem is he's broke, Black and born into a Jamaican family who wishes he was an accountant."
Problemista – Film (2023 TBD)
A comedy film starring Tilda Swinton, RZA, Greta Lee,
Isabella Rosselini and Julio Torres, the film follows Alejandro (Julio Torres), an aspiring toy designer from El Salvador, struggling to bring his unusual ideas to life in New York City. Premiered during SXSW earlier this month, the film will have a wider release later this year.
Stop Making Sense – Film (2023 TBD)
Featuring the core band members David Byrne, Tina Weymouth, Chris Frantz, and Jerry Harrison along with Bernie Worrell, Alex Weir, Steve Scales, Lynn Mabry and Edna Holt, A24 is set to debut the newly restored 4K film from 1984 to coincide with the band, Talking Heads' 40th anniversary. The original film, directed by renowned Jonathan Demme, has long been considered the greatest concert film of all time. Reliving the live performances from the band over the course of three nights at Hollywood's Pantages Theater in December of 1983, fans can see Talking Heads in action.
The Idol – Series (2023 TBD)
Former HBO and Amazon Studios TV executive Nick Hall was brought on at A24 to oversee the creative side for the studio. Following his move, The Idol joins the A24 family which stars Lily-Rose Depp and The Weeknd. Set to premiere early at Cannes Film Festival this year, the latest series from Sam Levinson centers around Depp's character Jocelyn, an aspiring pop idol as she tries to reclaim her spot as the sexiest pop star in America. Through it all, she finds herself entangled in a complicated relationship with the head of a contemporary cult.
The Iron Claw – Film (2023 TBD)
The upcoming sport biographical film is based on the life of professional wrestler Kevin Von Erich and the Von Erich family. Zac Efron plays the titular wrestler as the film tells the story of the dynasty family of wrestlers from the 1960s onwards. The film pinpoits their enormous success and the popularization of the iron claw professional wrestling hold. The cast includes Lily James, Harris Dickinson, Maura Tierney, and Holt McCallany.