New Netflix Series Shows Drake Hunting for Rare LeBron James Collectible
On his quest for the LeBron James "Triple Logoman" trading card.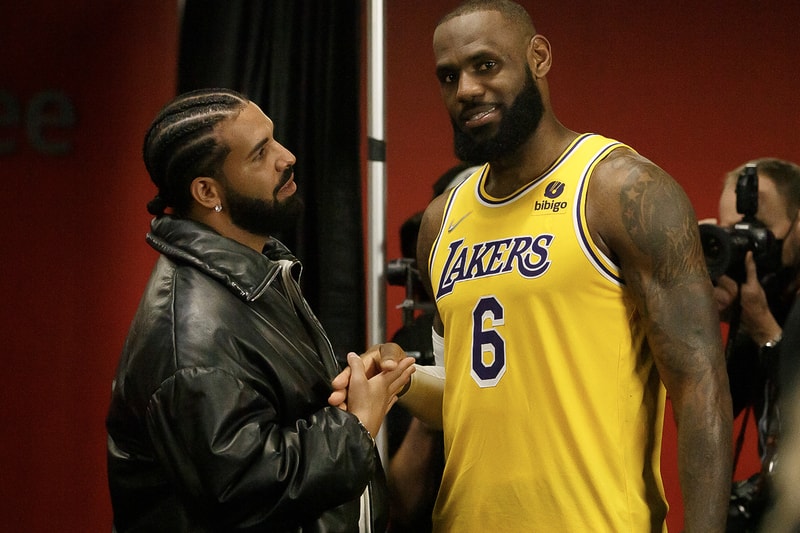 It is no surprise that Drake and LeBron James have built a solid friendship over the years. Both recognize each others' craft and are aware of their value in the world. In Netflix's latest series, King Of Collectibles: The Goldin Touch, the rapper appears in the first episode titled, "Hail the King."
Looking into the world of collectibles and how these valuables have skyrocketed over the years, Drizzy meets with the founder of Goldin Auctions, Ken Goldin. The series revolves around the hunt for sports collectibles and rareability of these pieces. Hosted by Goldin himself, Drake is seen with Goldin looking for a rare LeBron James "Triple Logoman" card. The card itself features each NBA logo for every team he won a championship in. The exclusivity of this card is that only one exists.
Drake can be seen testing his luck, opening a box of sealed cards, not knowing what he will pull out. The 6God ends up pulling a $50,000 USD valued Anfernee "Penny" Hardaway Logoman card, as well as cards with Larry Bird and Isaiah Thomas. Drake also pulls another very rare Michael Jordan card. Unfortunately, despite his best efforts, he was unable to pick up the LeBron card.
Catch the new series on Netflix now. Watch the trailer below.
In other entertainment news, Peacock recently teased a Twisted Metal series adaptation starring Anthony Mackie.