Keanu Reeves' Band Dogstar Teases New Music After 20 Years
Also noting that they have "[e]xciting news coming soon."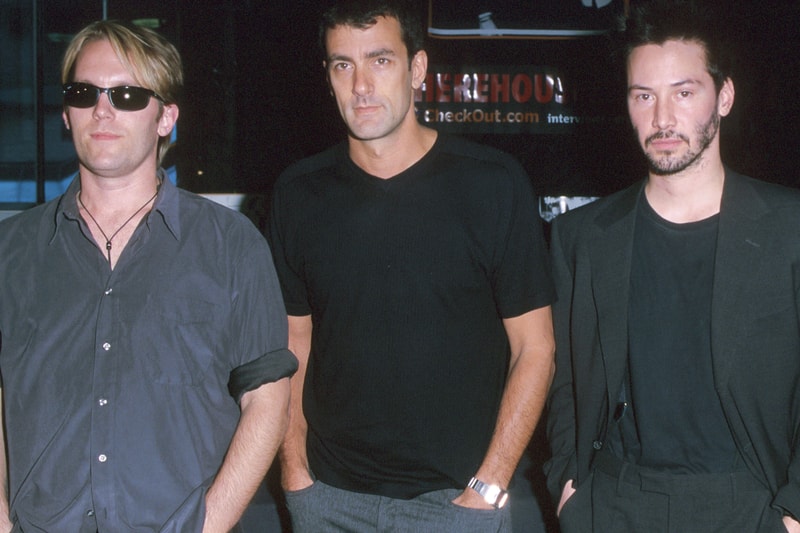 Dogstar, the alt-rock band co-founded by Keanu Reeves, is teasing its return after disbanding over 20 years ago.
The group took to Instagram to share a behind-the-scenes look at a recent photoshoot with Reeves, Robert Mailhouse and Bret Domrose that took place on a roof in Lincoln Heights. "Exciting news coming soon," they wrote in the caption. "Thanks for being so patient." Upon seeing the response of fans, they followed up with a comment filled with gratitude, "Thank you everyone for the kind comments. We are overjoyed to see such a response! Honestly, didn't expect this. It makes use want to play out even more. We will be rolling out some new music this summer, followed by some gigs. As soon as it's all figured out we will let everyone know immediately."
They added, "So much to do, but rest assured, we are on it and have assembled a fantastic team that are helping us. We are also going to make a music video to support our first tune. That's all I can say now. Can't wait to share our new music with everyone. It's the most satisfying and meaningful batch of songs we've ever done. Thanks again for being so patient with us. We truly have the best, most loyal fans!"
The photo arrives just shortly after Dogstar confirmed that they are back in the studio together writing new music. In 2022, they performed several private shows and revealed that they have their new album planned to release in early 2023, although that remains to be seen.
Dogstar was initially comprised of Reeves on bass, Mailhouse on drums and Domrose on lead guitars and vocals, with Domrose getting replaced by Gregg Miller upon his departure. They released one EP in 1996 and two studio albums in 1996 and 2000, respectively, before disbanding in late 2022.
Take a look at the photo below and stay tuned for more info.
View this post on Instagram
Elsewhere in music, Fall Out Boy pressed their real tears on a special So Much (For) Stardust vinyl LP.