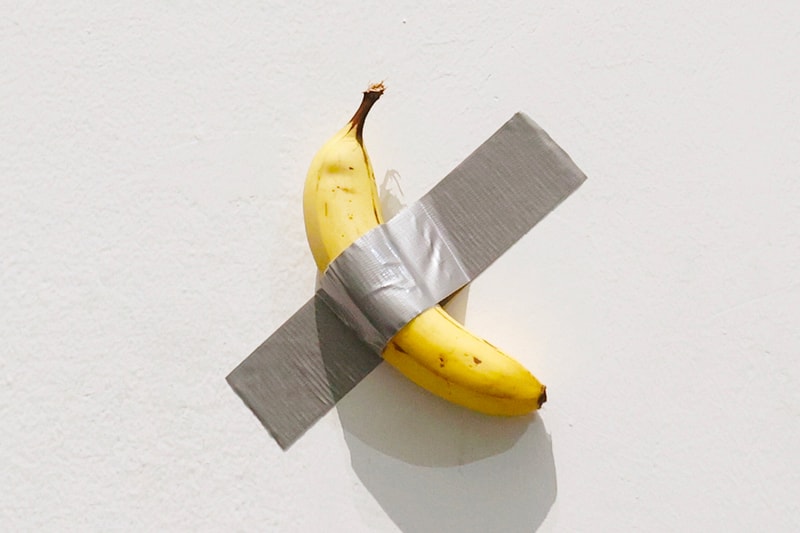 South Korean Student Eats Maurizio Cattelan's Banana Sculpture
Just because he was hungry and hadn't eaten breakfast.
---
A South Korean student has eaten Maurizio Cattelan's controversial banana installation, Comedian (2019). The reason? He skipped breakfast and was hungry.
The incident occurred on Sunday when Noh Huyn-soo from Seoul National University was visiting the Leeum Museum of Art and found the artwork more than just visually appealing. After devouring the fruit, he taped up the peel back into its place and told the museum that his act was an art performance in itself.
"Damaging a work of modern art could also be (interpreted as a kind of) artwork," Noh told the Korea Herald. Leeum replaced the banana with a fresh one, as they do every three to four days and notified Cattelan of the incident, but the artist made no comment. Comedian first made headlines when the sculpture appeared at Art Basel Miami Beach in 2019, ultimately selling for $120,000 USD.
This isn't the first time someone ate Cattelan's banana sculpture. In that initial year, performance artist David Datuna ate the first edition of the sculpture and posted it on Instagram. Comedian (2019) is a part of a larger solo exhibition by Cattelan, entitled WE, which is currently on view at Leeum Museum of Art until July 16.
For more on art, U.S. Postal Service honors Roy Lichtenstein with new Forever Stamps.