Louis Vuitton Presents Intricate 'Nomad' Pavilion for Milan Design Week 2023
Designed by MARC FORNES / THEVERYMANY, the structure is made up of over 1,600 ultra-thin anodized aluminum sheets.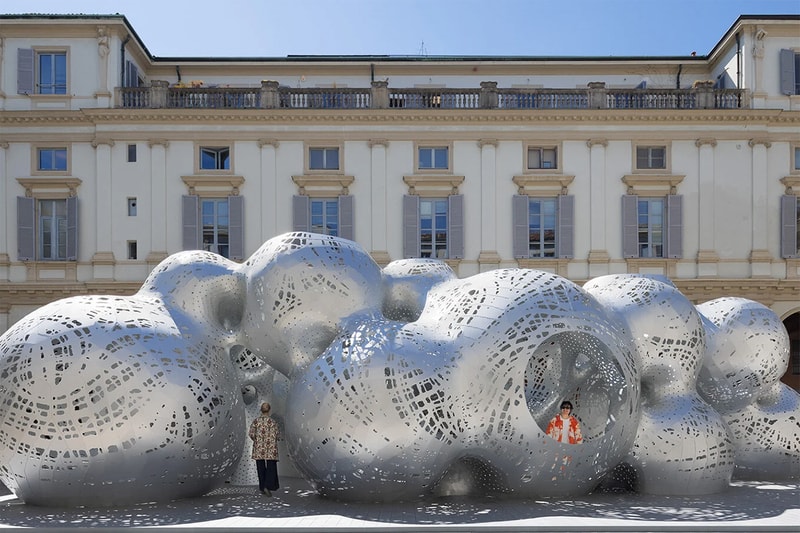 1 of 4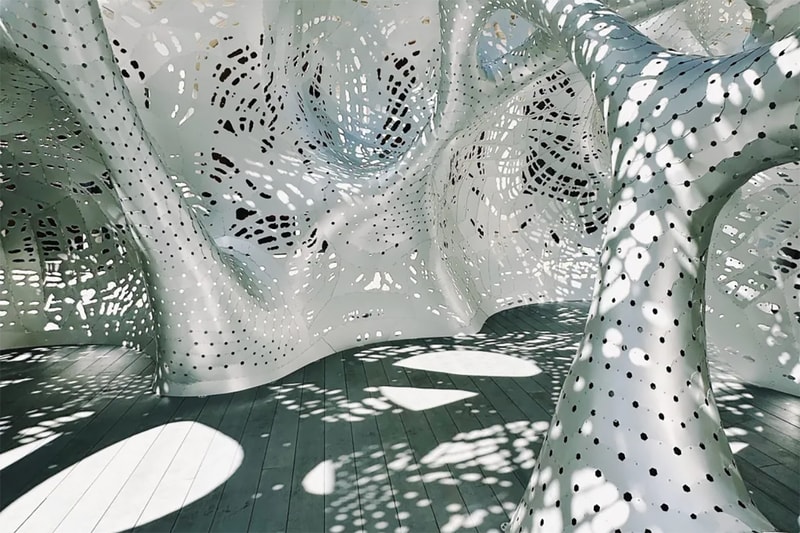 2 of 4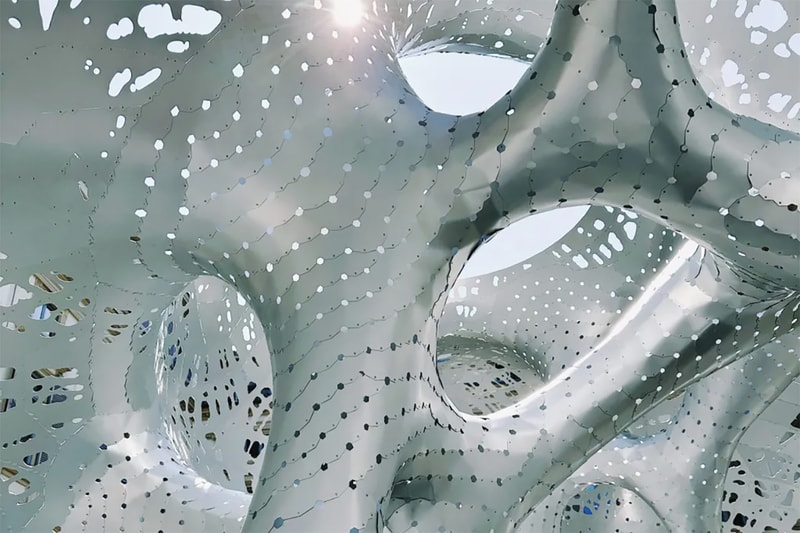 3 of 4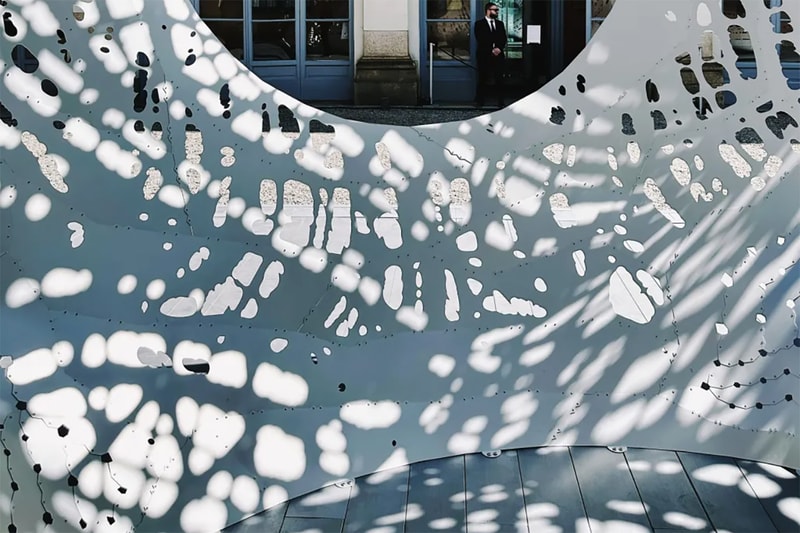 4 of 4
While primarily known for being one of the most premium luxury goods manufacturers in the fashion realm, Louis Vuitton prides itself on being able to impact the world of design with its various art exhibitions and installations. And for Milan Design Week 2023, the high-end French label has opted to activate inside the courtyard of Palazzo Serbelloni to showcase its new Nomad pavilion.
The intricate piece was designed by MARC FORNES/THEVERYMANY and is executed with a coral-inspired design. It is built with over 1,600 ultra-thin anodized aluminum sheets — some measure out to be as thin as 1 millimeter — to form a giant structure that's meant to resemble a living organism that has naturally bubbled into something larger. From the exterior vantage point, it appears like an enormous metallic cluster of bubbles, while the interior allows you to see its fluid shape and wealth of perforations.
Throughout Milan Design Week, LV has utilized the piece as a place of honor to host events, workshops and a public panel with designers from Objets Nomades. It will be open to view for the public until April 23, so check out a closer look in the gallery above.
In other news, Zendaya was tapped to star in one of Louis Vuitton's latest campaigns.