Kiko Kostadinov Reimagines Kazuhide Takahama's "Naeko" Collection for Paradisoterrestre
Creating a new range of chandeliers, chairs, and sofas inspired by Laura and Deanna Fanning's graduate collections.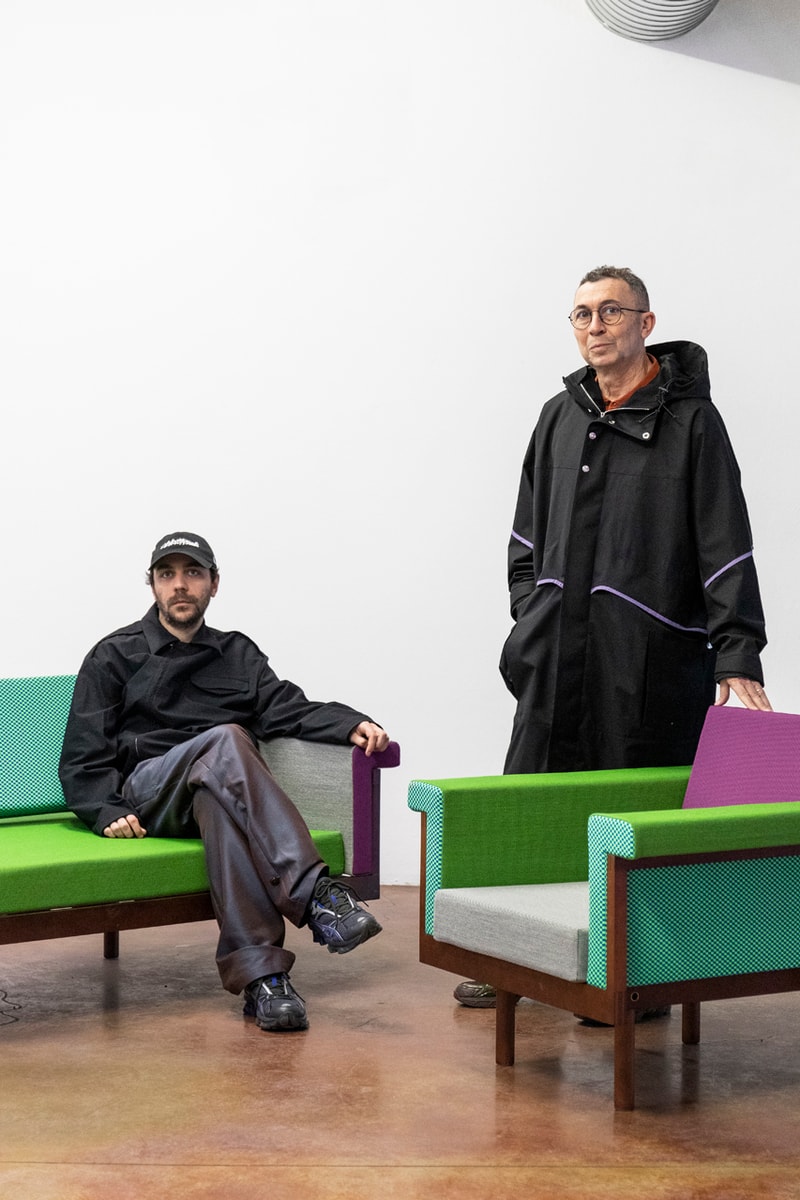 1 of 15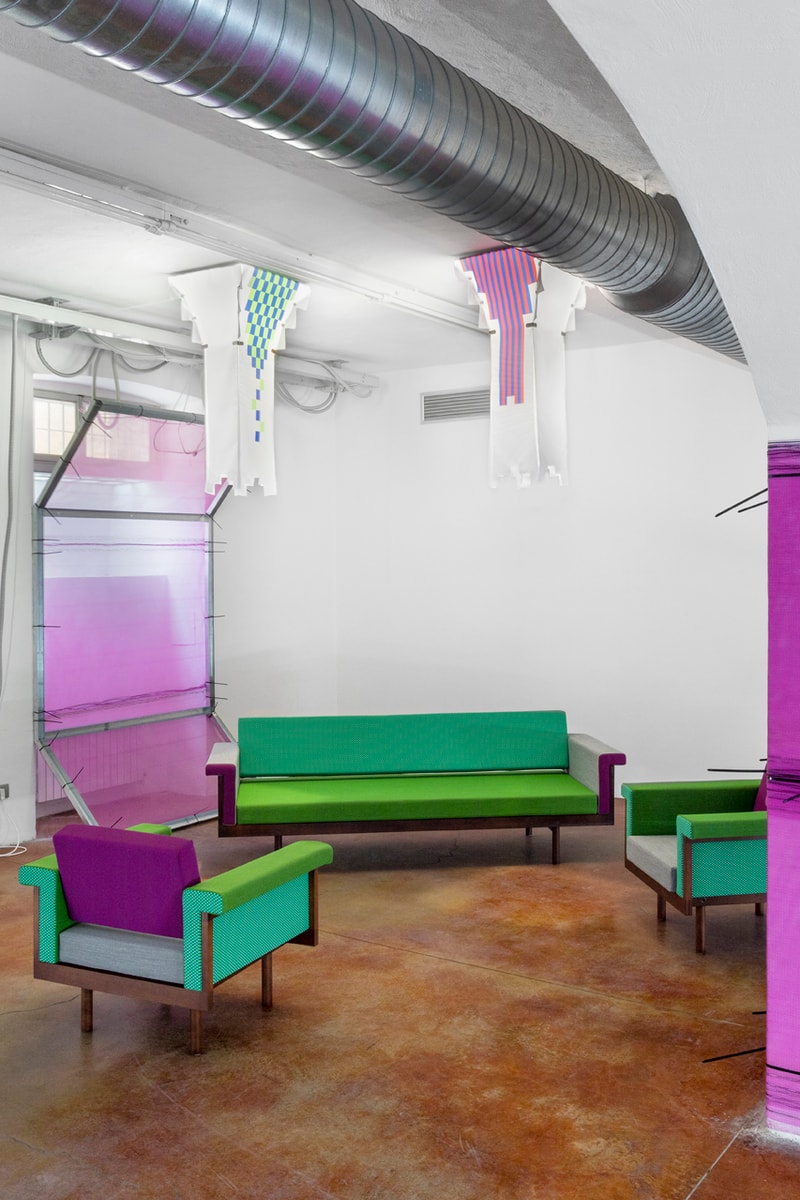 2 of 15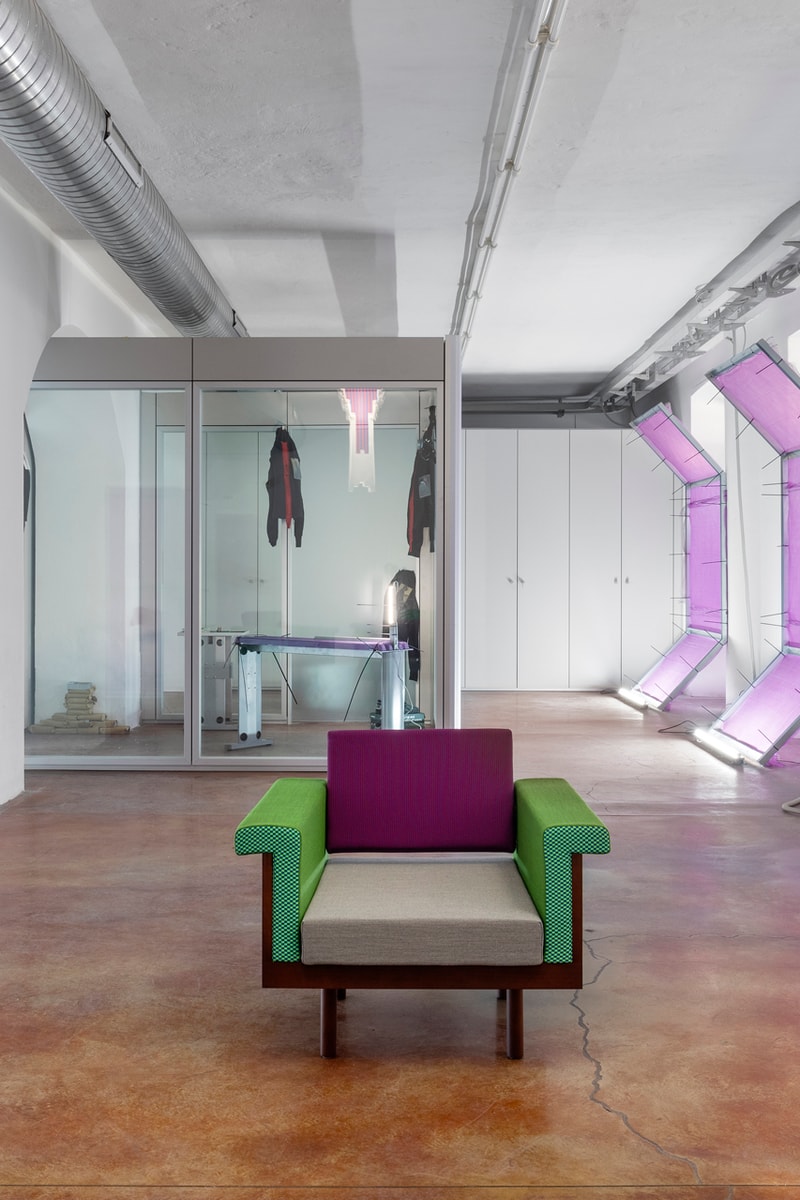 3 of 15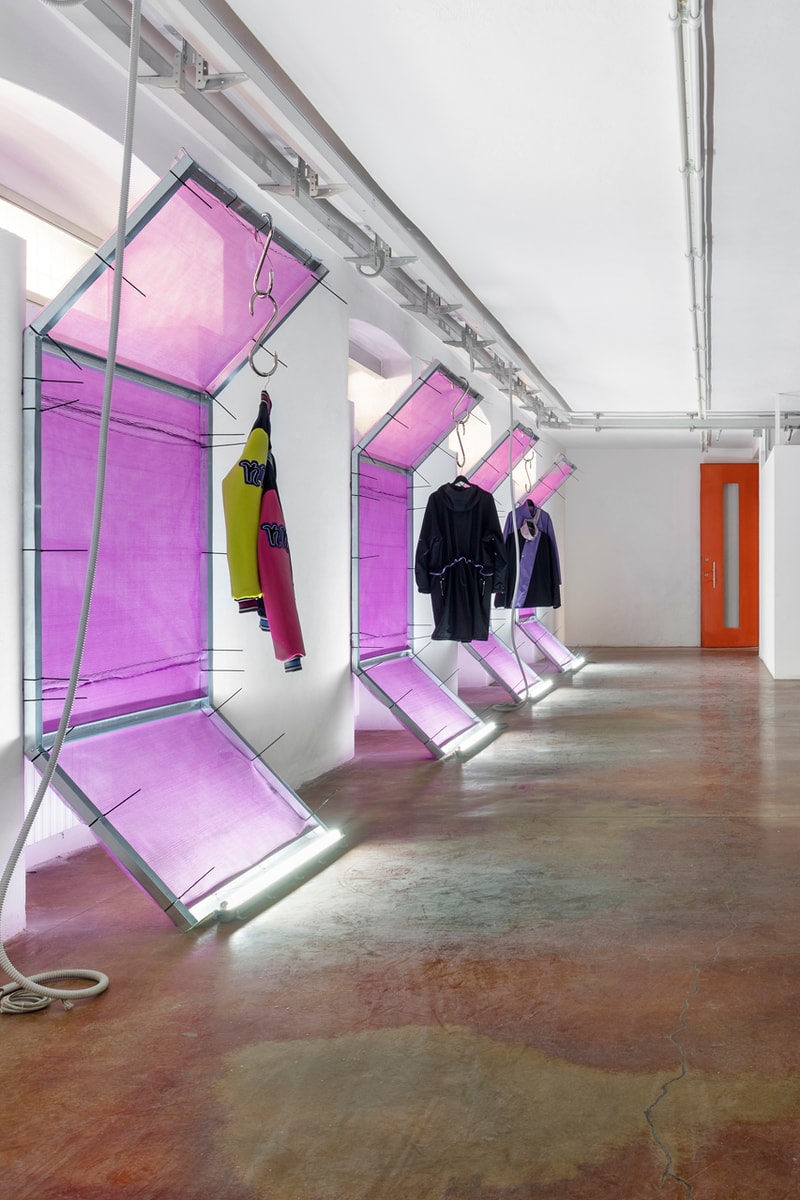 4 of 15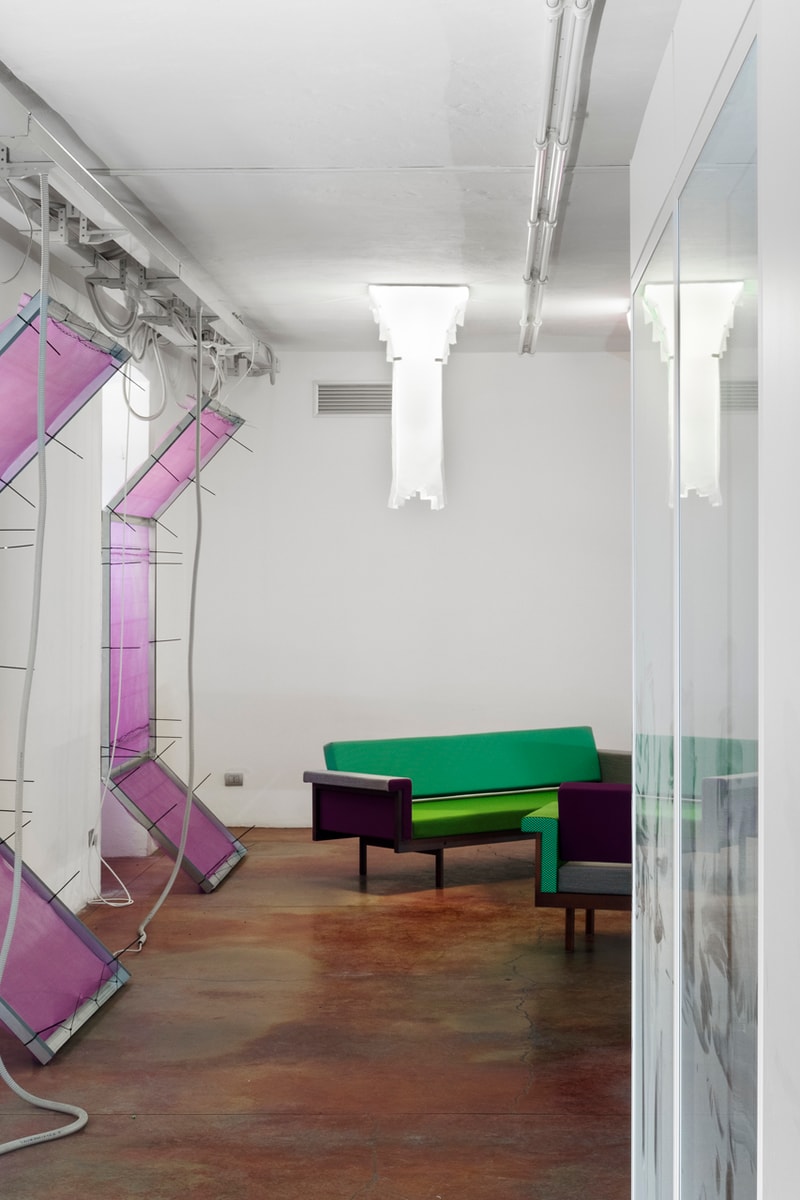 5 of 15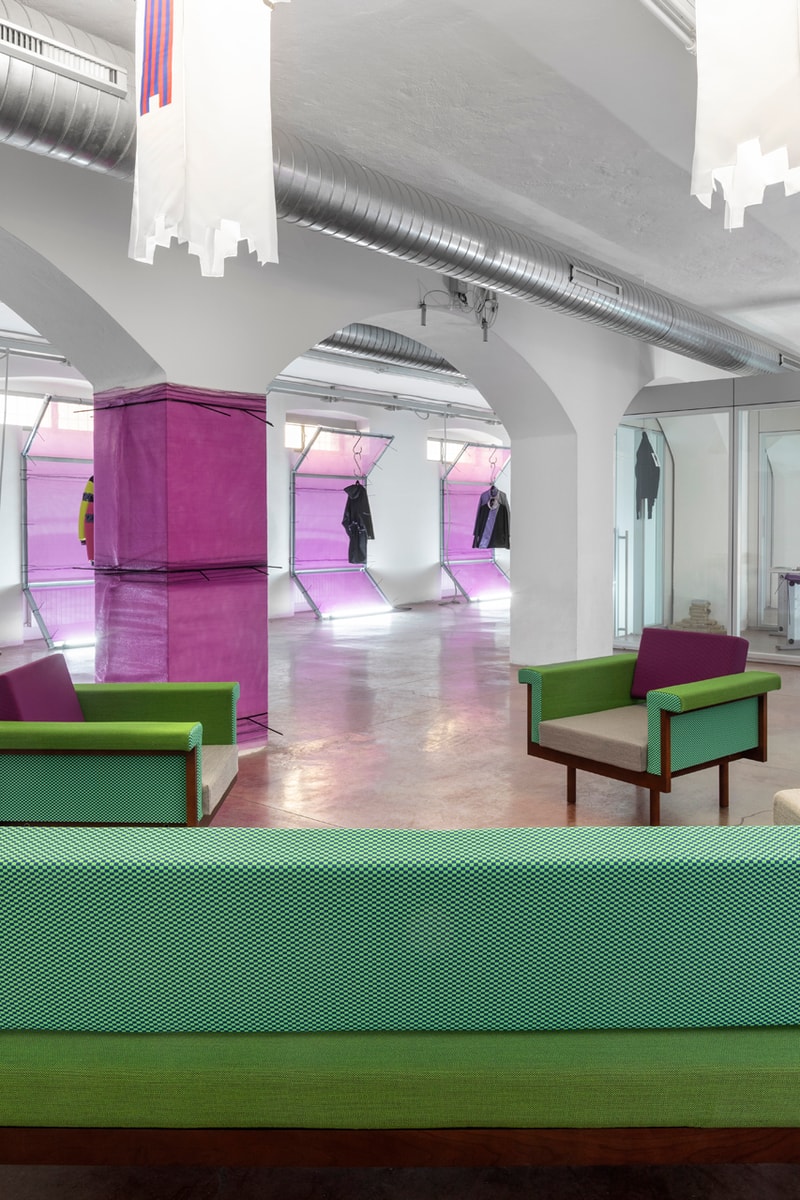 6 of 15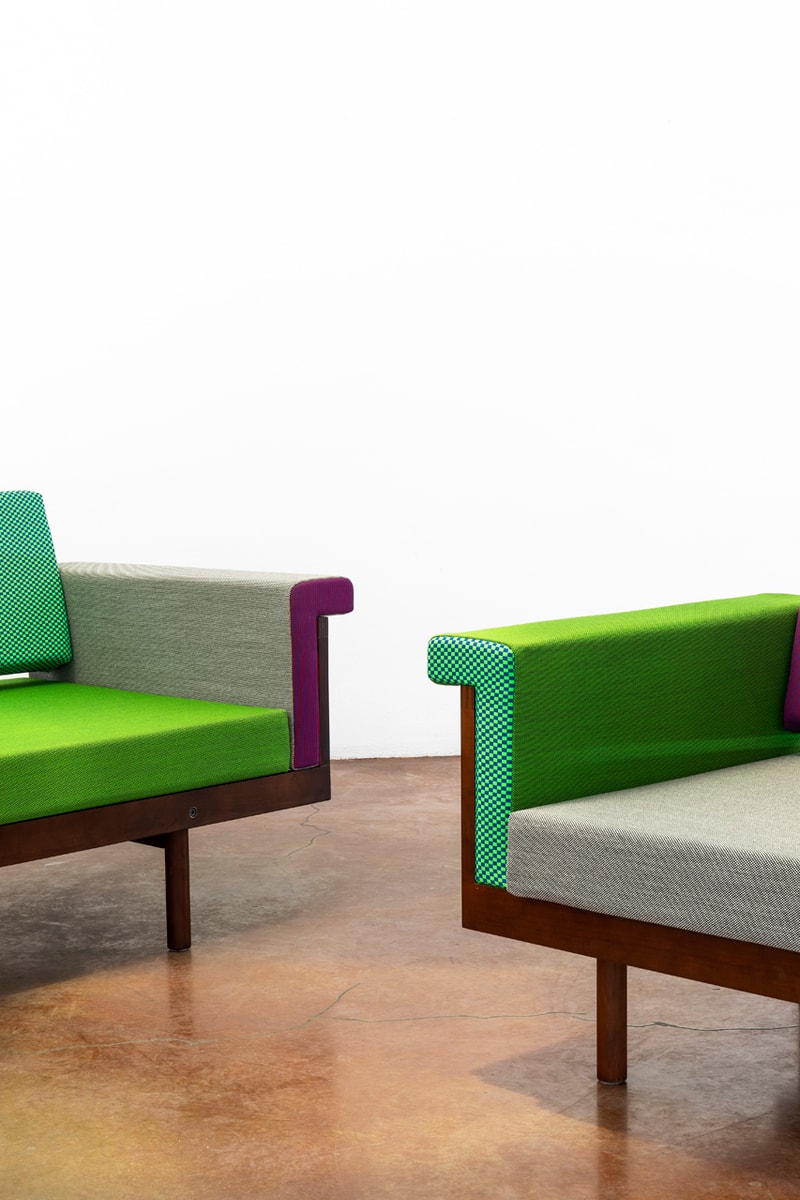 7 of 15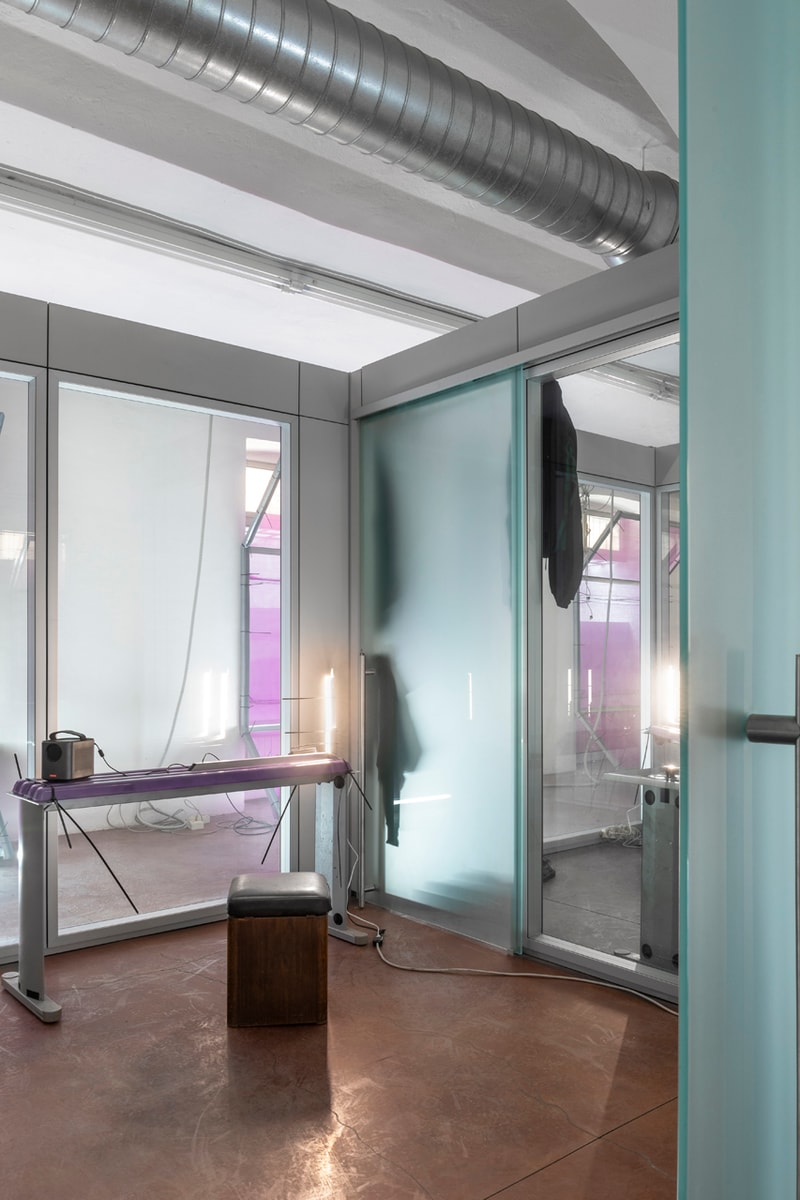 8 of 15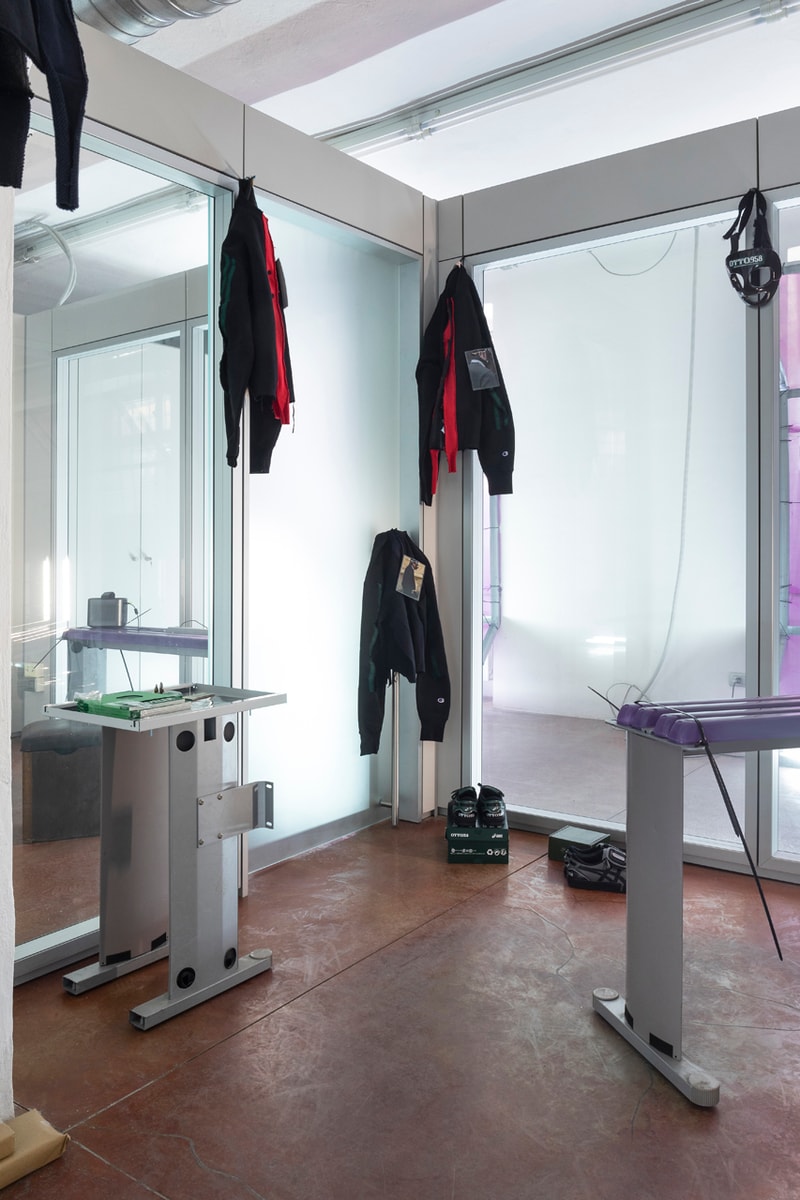 9 of 15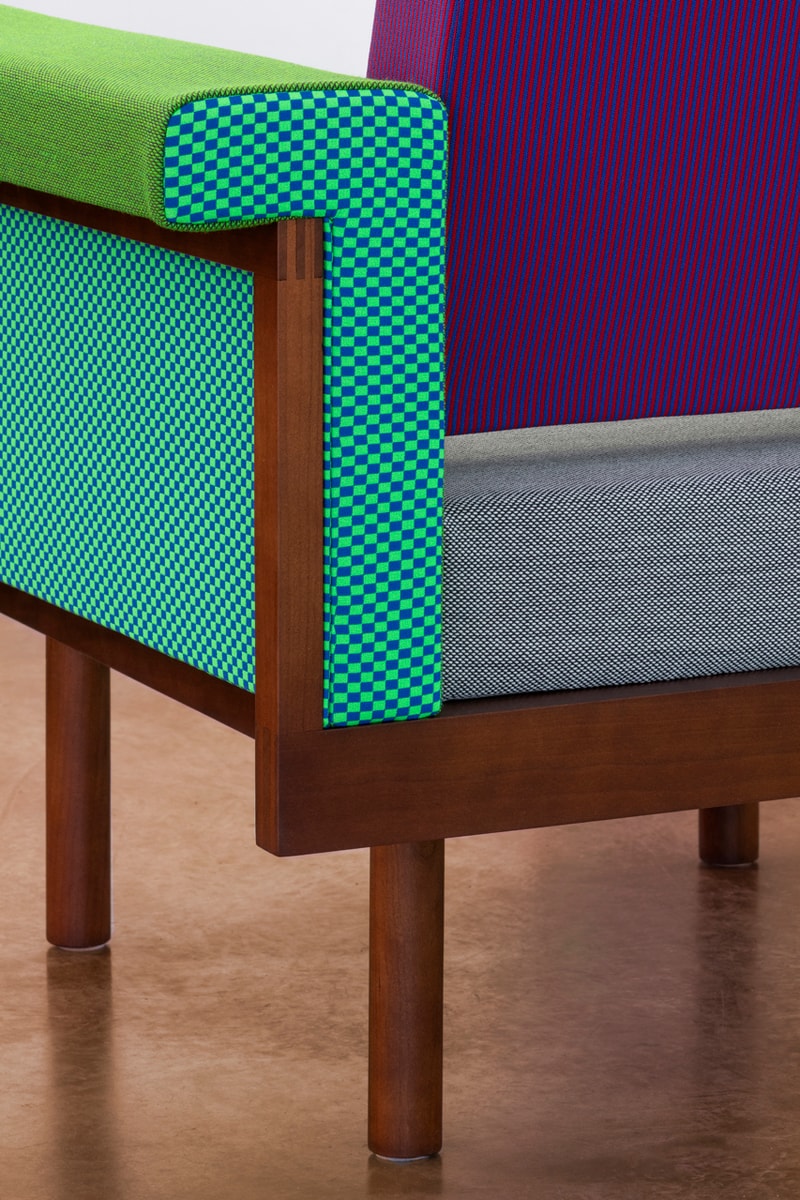 10 of 15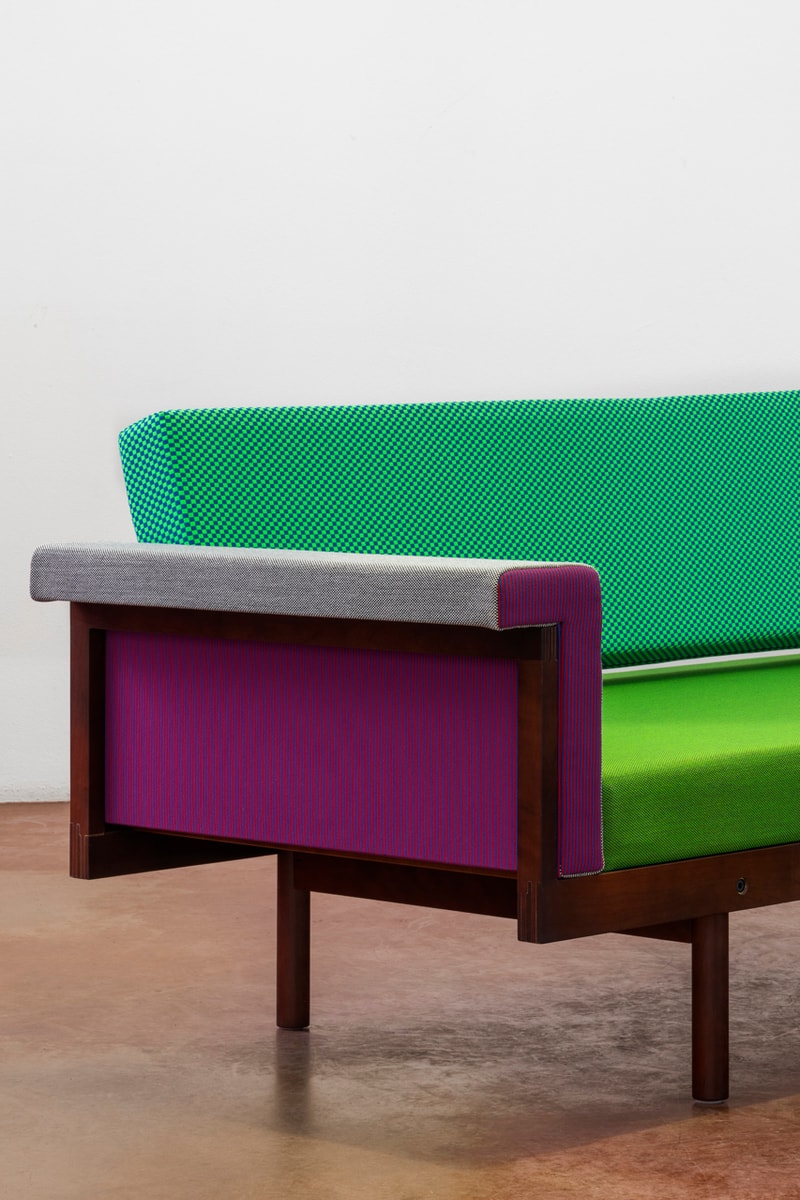 11 of 15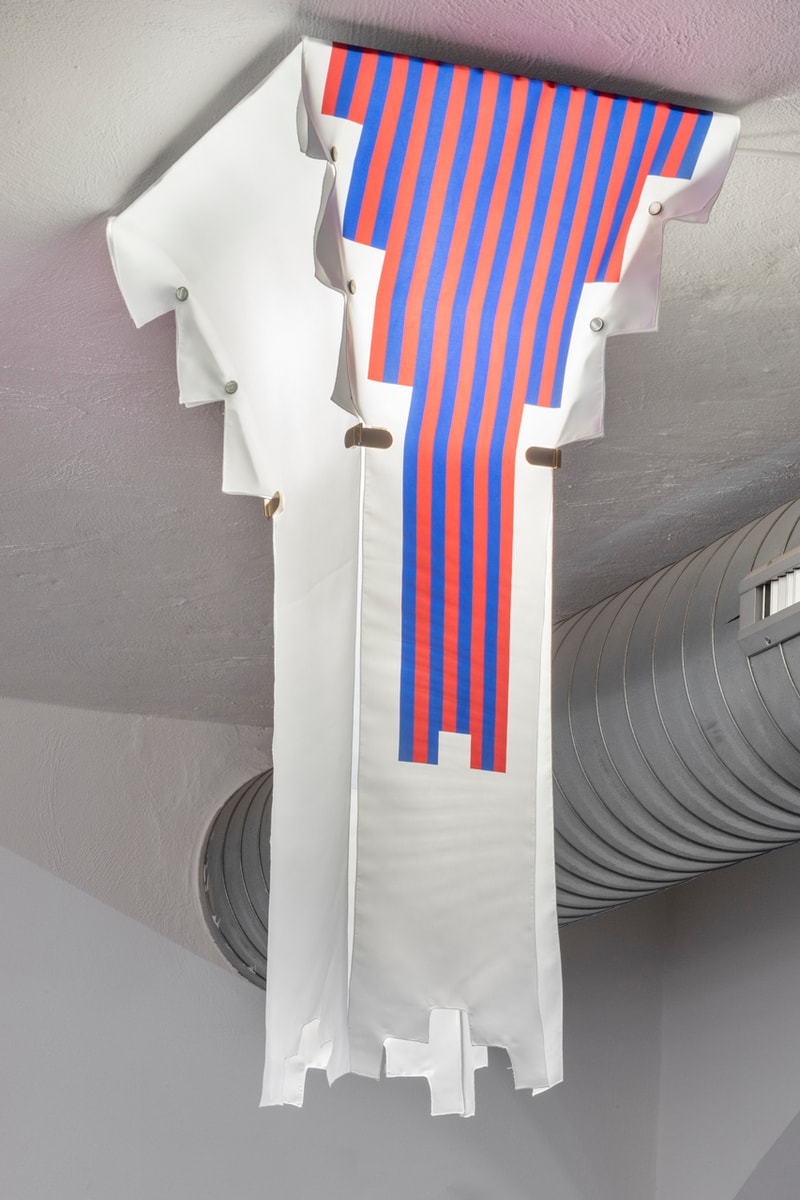 12 of 15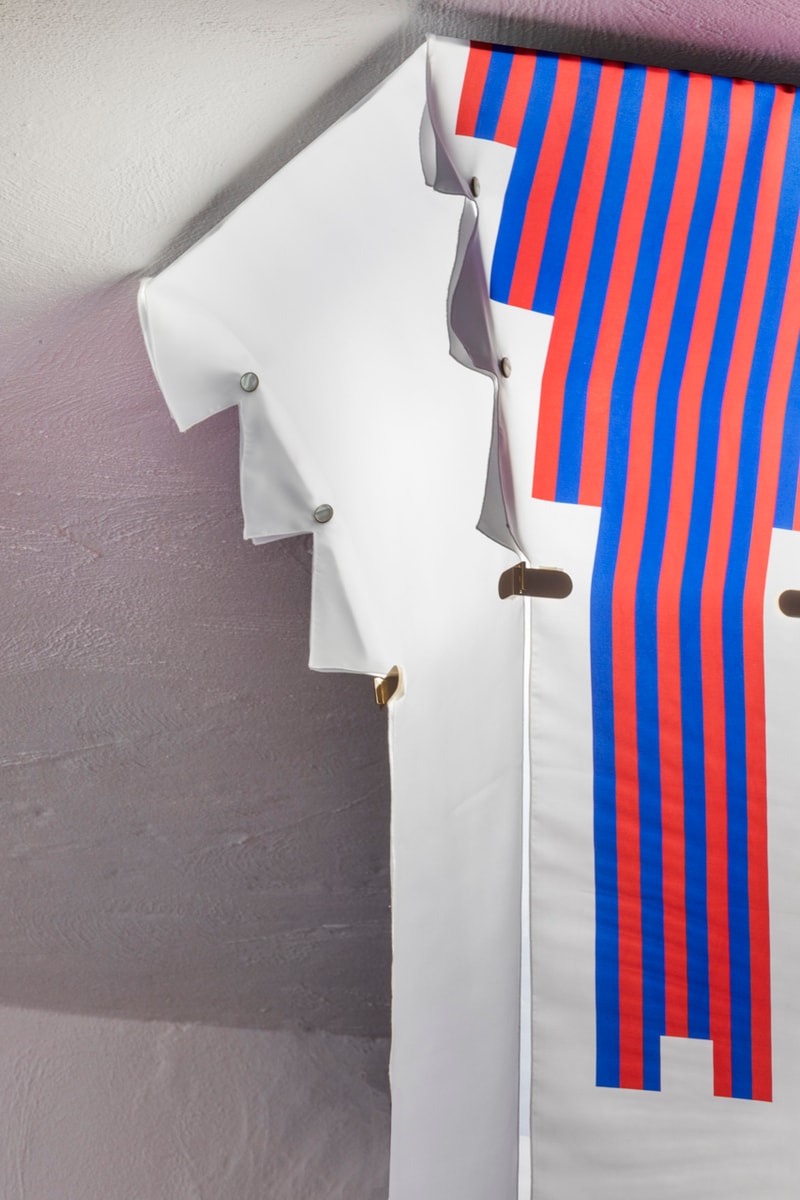 13 of 15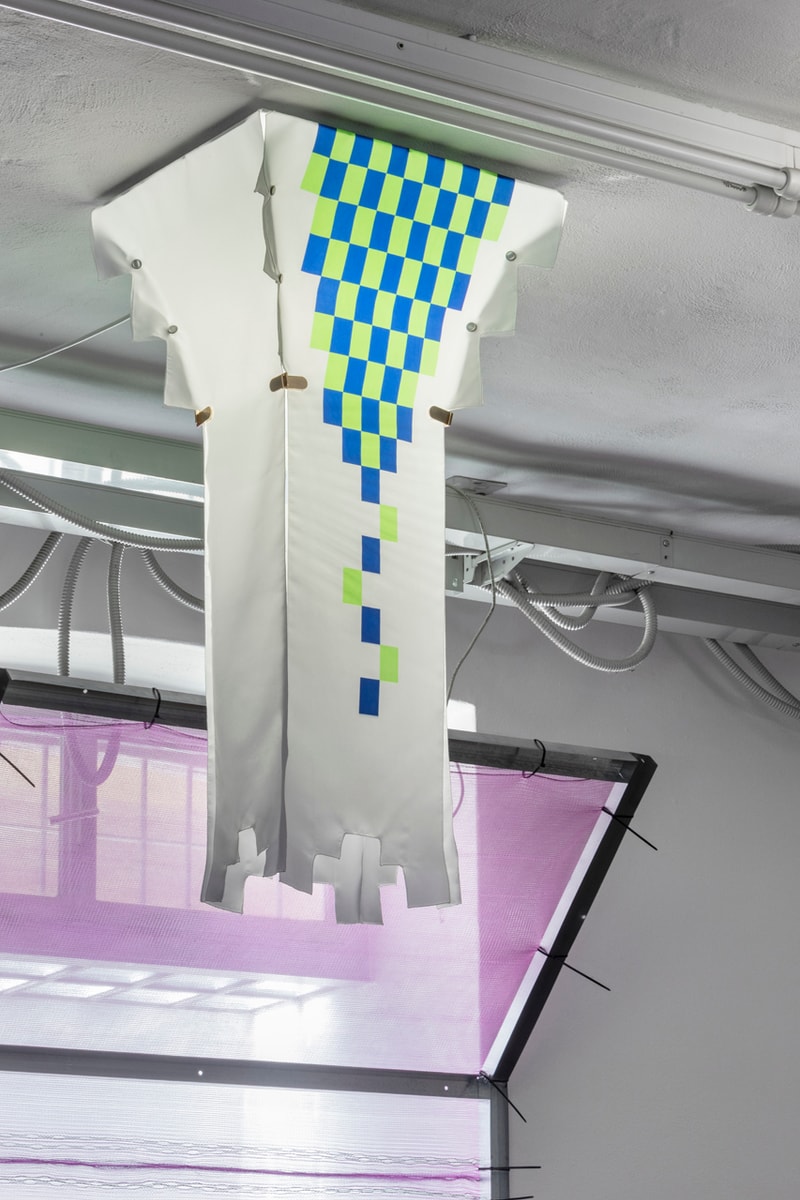 14 of 15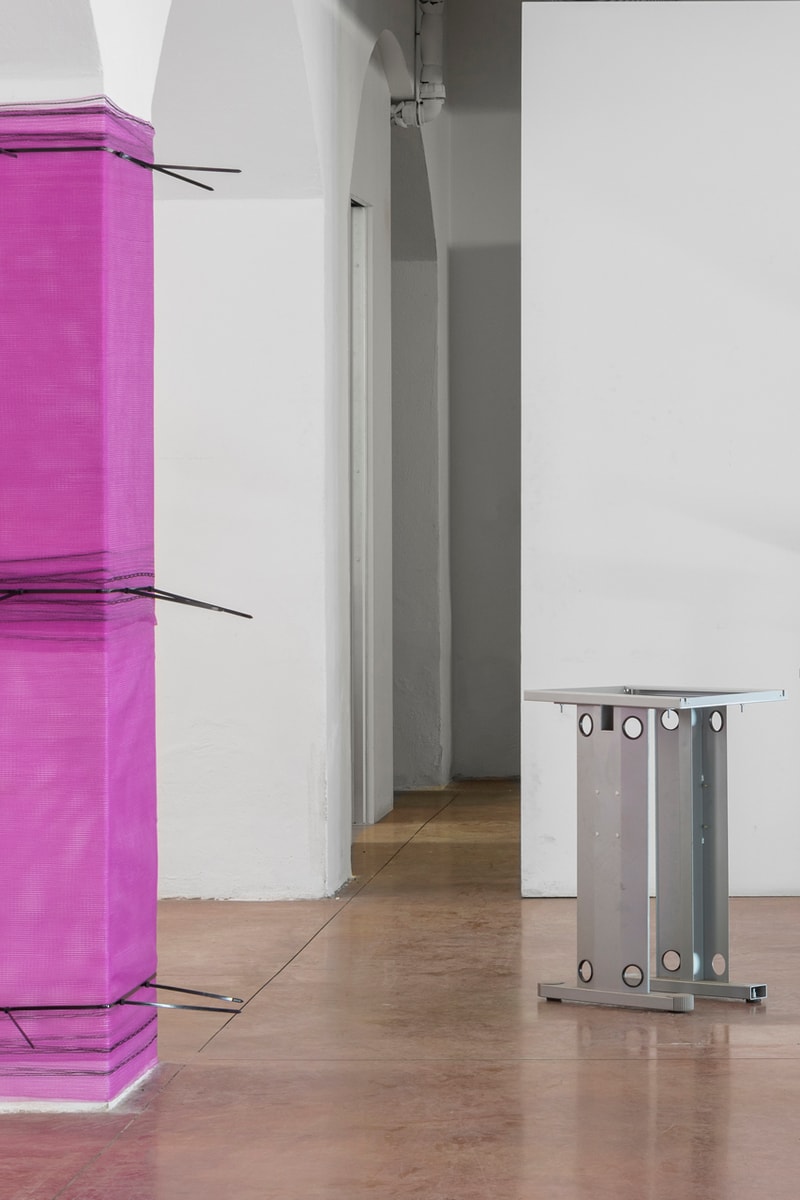 15 of 15
Bulgarian-born, London-based designer Kiko Kostadinov is renowned for his subversive eye. From ASICS sneakers to menswear inspired by the Ottoman Empire, everything Kostadinov delivers is a twist to the norm, and his furniture is no exception.
Debuted during Milan Design Week, Kostadinov presents a body of editions as part of Paradisoterrestre's catalog, each informed by the works in the legendary Japanese designer Kazuhide Takahama's "Naeko" collection. The presentation centers around Takahama's Naeko lamp, which was designed in 1984 for the entrepreneur Dino Gavina. Its shape is sculptural and bleak, suspending from the ceiling with no separation to look as if it grows out of the wall. 
Kiko Kostadinov runs this brutalist aesthetic through his playful world and turns the white chandelier into something brighter, adding checkerboard-like graphics in blue, green, and orange hues that filter out in frequency towards the tip of the home object. Likewise, the patterns — which are drawn from the graduate collection of Laura and Deanna Fanning, the sister design-duo behind Kiko Kostadinov womenswear — inform the designer's reimagined Naeko sofa and the Naeko armchair.
Here, blocks of green, sea-blue, and fuchsia clash with check and stripe prints on the cubist furniture, which is clad in wood for that iconic mid-century-modern appeal.
As a whole, the collection sits within Kiko Kostadinov's creative world as an added asset, a source of inspiration for what's to come. Take a look at the home pieces above.
In case you missed it, check out Gaetano Pesce's "Vieni a Vedere" Bottega Veneta installation.