Daniel Caesar Holds a Mirror to Himself on Tender and Thoughtful New LP 'Never Enough'
In conversation with Hypebeast, the New York-based, Toronto-born artist dives into the globe-trotting process of creating his brutally honest R&B album.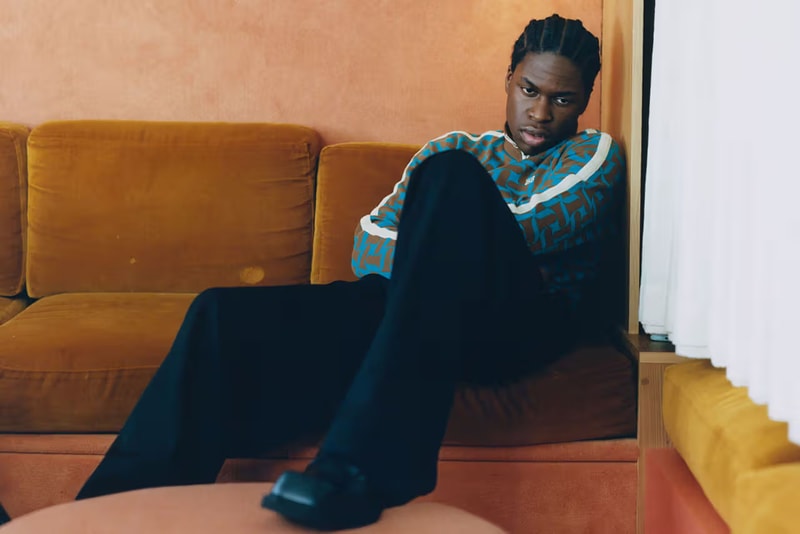 From its title alone, Daniel Caesar's Never Enough serves as a primer in the multi-sided psyche of his musical persona. On his highly-anticipated third studio album, out today, April 7, the R&B artist eschews some of his previous lyrical themes — sex, drugs and heartbreak — in favor of a surprising self-analysis of his insecurities and shortcomings.
The project isn't entirely confined to such, as he also drops the occasional desire-laden innuendo. Caesar's past music has centered on his relationship with the women around him, a concept threaded throughout 2017's Freudian, which consisted of gospel songs reworked to take on contemporary heartbreak, and 2019's Case Study 01, a melodic collection of a sapiosexual's hedonistic musings. Never Enough may be romantic (or even lustful) at times, but for the most part, the project hinged on the singer's unsympathetic probing of himself as an artist and a romantic partner. The lead single "Do You Like Me?" addresses his pursuit of a romantic relationship while simultaneously struggling with social anxiety, an experience Caesar candidly revisits once again in the song "Let Me Go," musing about his anxiety-driven sleeplessness.
On "Valentina," slated second on the LP's tracklist, Caesar attempts to convince a woman with a boyfriend to cheat. In between his late night plea to see her, he grapples with her rejection of his offer, beginning to underline a reluctant self-acceptance of his own faults. Across 15 tracks, the answer that seems to emerge is that Caesar has deemed himself to be unsatisfied, both with love as a concept and with himself.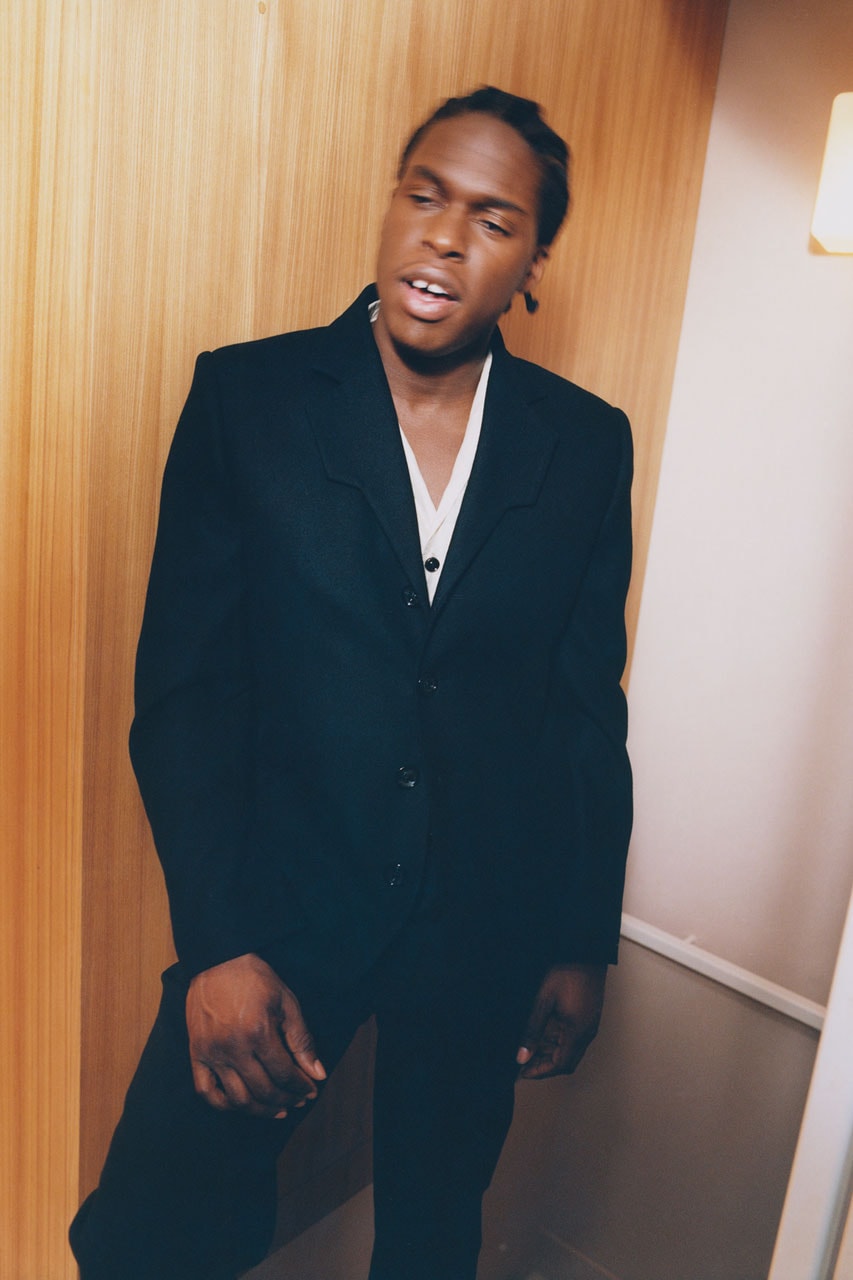 In an interview with Hypebeast at Republic Records' New York headquarters, Caesar offers an alternative (though not contradictory) interpretation of the album's title: an insatiable hunger to experience the world and all it has to offer. Looking back on the process of writing and recording Never Enough, he names the cities he traveled to while working on the album: Los Angeles, Paris, Majorca, Jamaica, London, Copenhagen and Stockholm.
Perhaps as a result of all that travel, the album is eclectic in its production, deviating from the stripped-back acoustics Caesar is known for. In each city, the singer was hitting the studio to experiment with local instrumentation, noting that his favorite part of the entire process was making the album's bass lines.
"Sometimes I landed on something stripped back and other times I'm like, 'no, this complicated thing is right,'" he says. "There are definitely songs that are cool and disillusioned. And there are other songs with these quiet moments of simplicity."
Caesar has long and readily taken up the challenge of making simple yet exceedingly good music, "but at the same time, I wanted to do some maximal sh*t," he concludes.
"Ocho Rios," the album's introductory track, takes its name from the Jamaican town from which Caesar's family is from, one of the places he paid a visit to on his sprawling journey. Another "four or five" songs on Never Enough were made in Stockholm. Caesar traveled to the city with his crew to work with a producer based there. Technically, they could've made the tracks anywhere, but on this project, travel was essential to pushing his creative limits. "Music is like a great opportunity to go places just for the sake of creating," he says.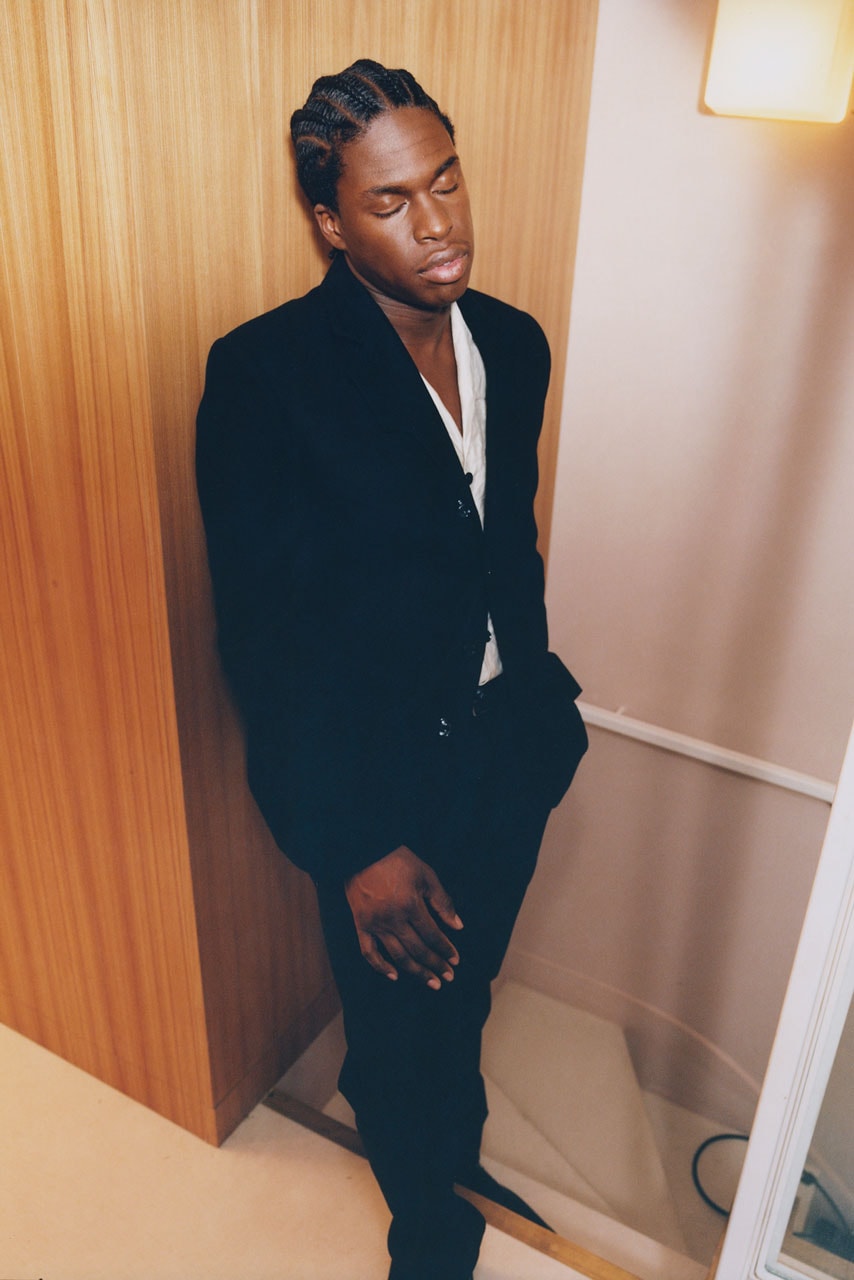 The singer grew up in a suburb of Toronto but has been based in New York for the past few years As for the air travel undertaken to actually make the album, a venture Caesar laughingly-but-seriously describes as "expensive," he concedes that he probably could've made Never Enough in New York but that it wouldn't simply "wouldn't [have been] as fun."
"The energy of New York City is the energy I wanna project to the world."
For his next project, however, Caesar wants to challenge himself to make an entire album in New York. "[New York] is how I want my music to sound," he says. "The energy of New York City is the energy I wanna project to the world."
On the day of the ever-roaming Caesar's album release, you'll still find him in the air. Following a show in Los Angeles April 6, he'll return to New York for a second performance on April 11, after which he'll head to Toronto and then back to Europe. This particular trek is part of a series of intimate Never Enough performances preceding a global tour.
Something Caesar's learned about himself over the process of creating the new album, is that he prefers a small crowd of die-hard fans to filling out stadiums. It's a realization fitting for the intimate rumination that makes Never Enough such a standout, and, Caesar says, an opportunity to "get [his] sea legs back" after years off from performing.
"When a venue is too large, you can't connect with the audience. It becomes about putting on a spectacle as opposed to just getting on stage and singing," he says. "I like when I have a small crowd and I can tell what they're feeling. It's genuine. I enjoy genuine things and it fuels my soul, you know?"
"Nostalgia is one of the great human weaknesses but it's something I deeply enjoy," he says as our interview concludes. "This is me finally being able to lean back into that nostalgic feeling."
---
Stream Daniel Caesar's new album Never Enough.