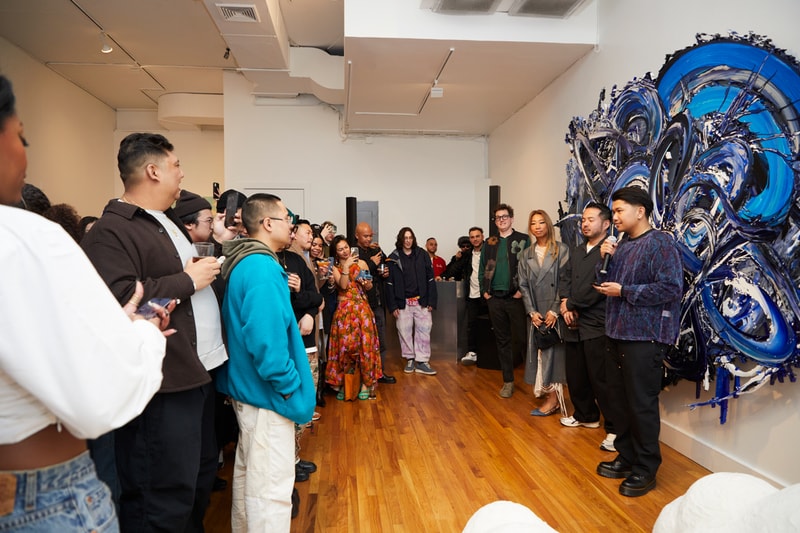 1 of 14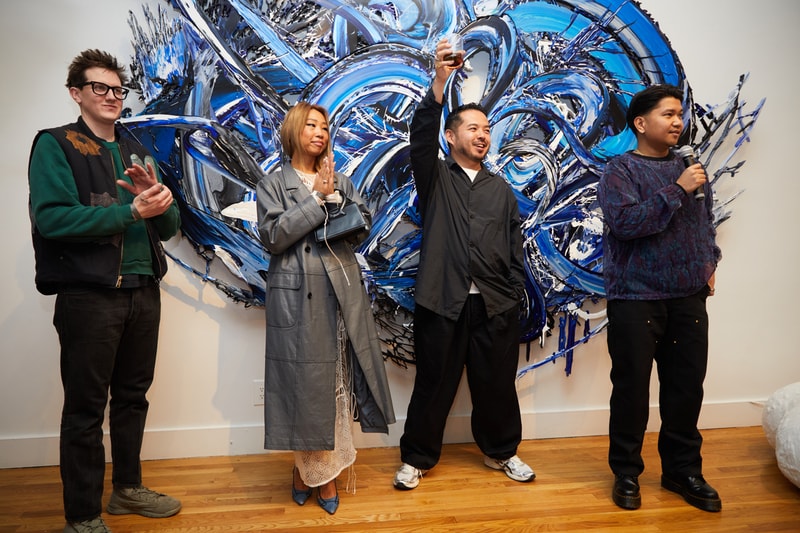 2 of 14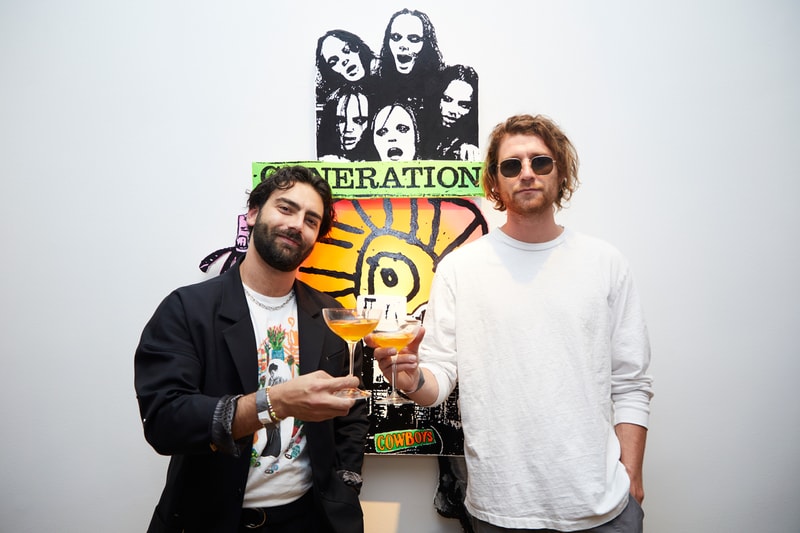 3 of 14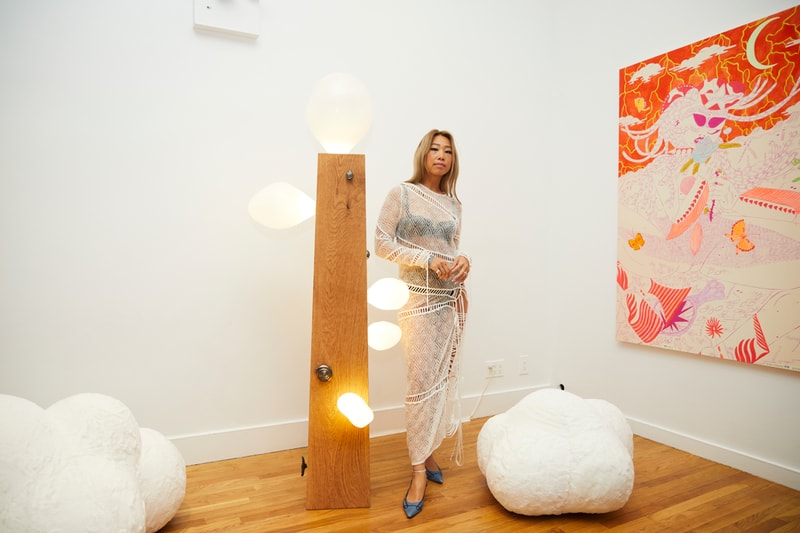 4 of 14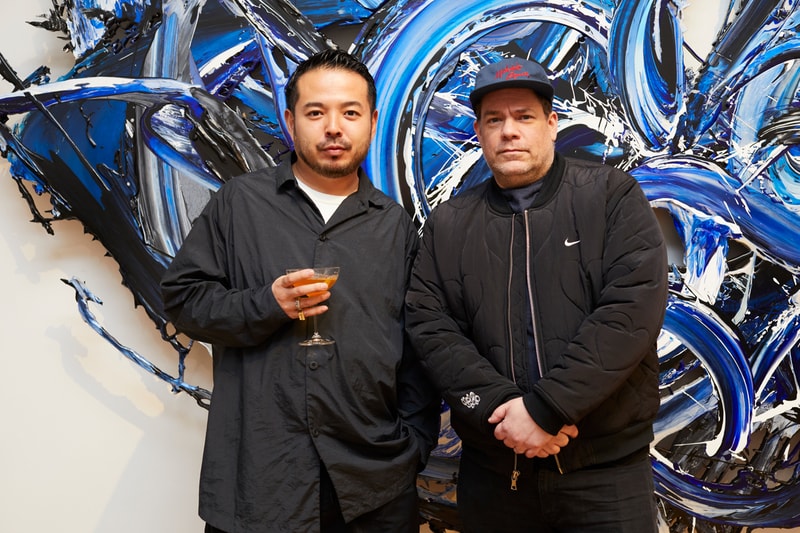 5 of 14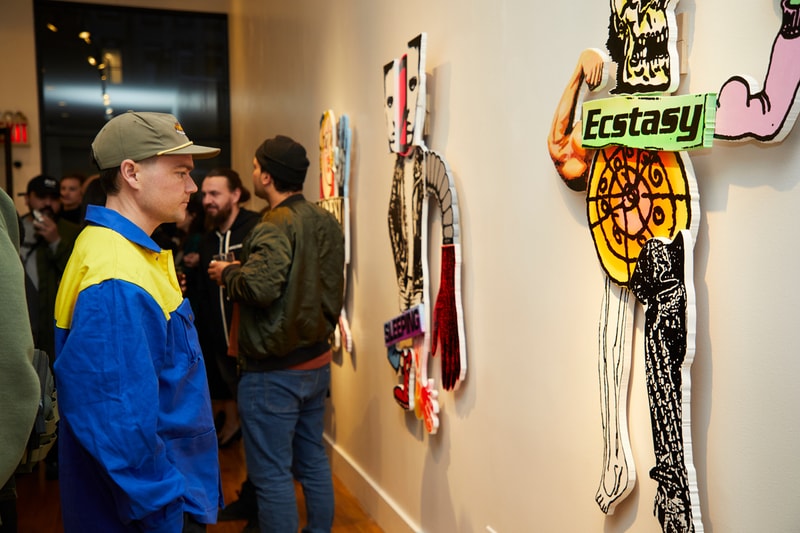 6 of 14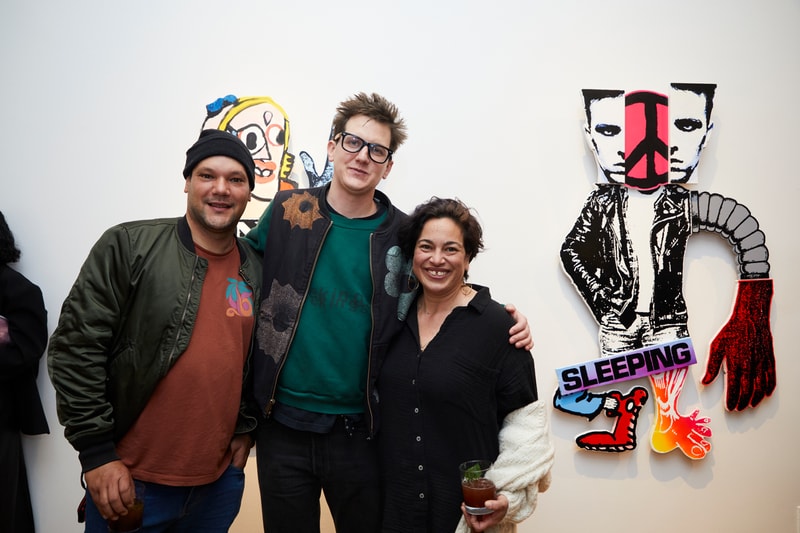 7 of 14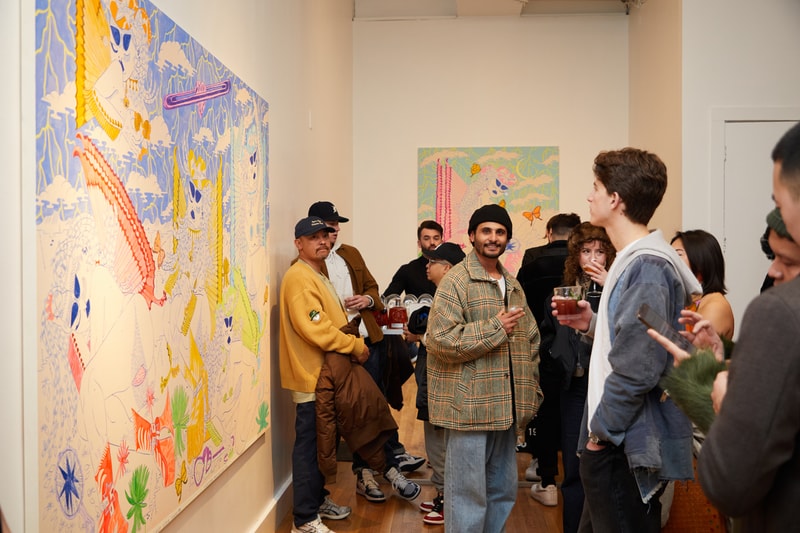 8 of 14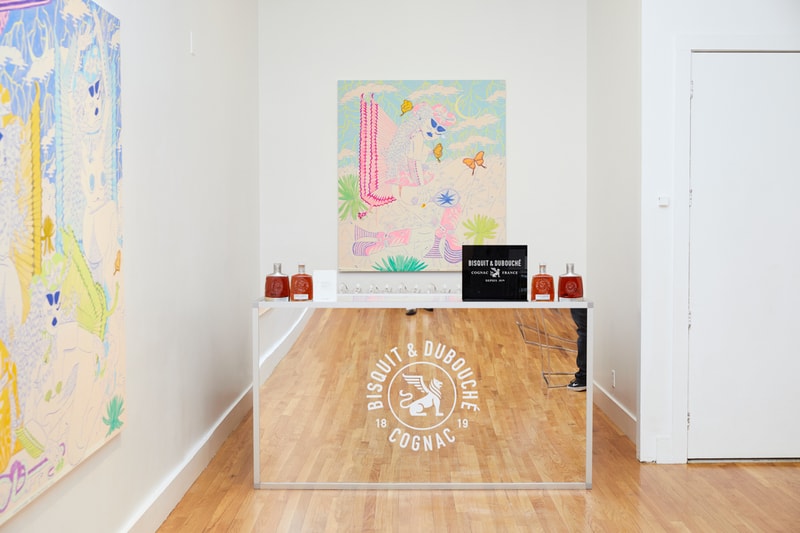 9 of 14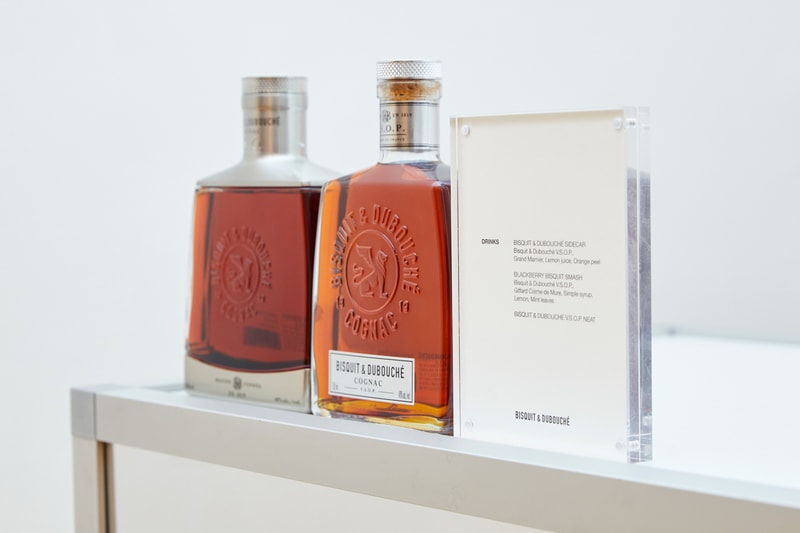 10 of 14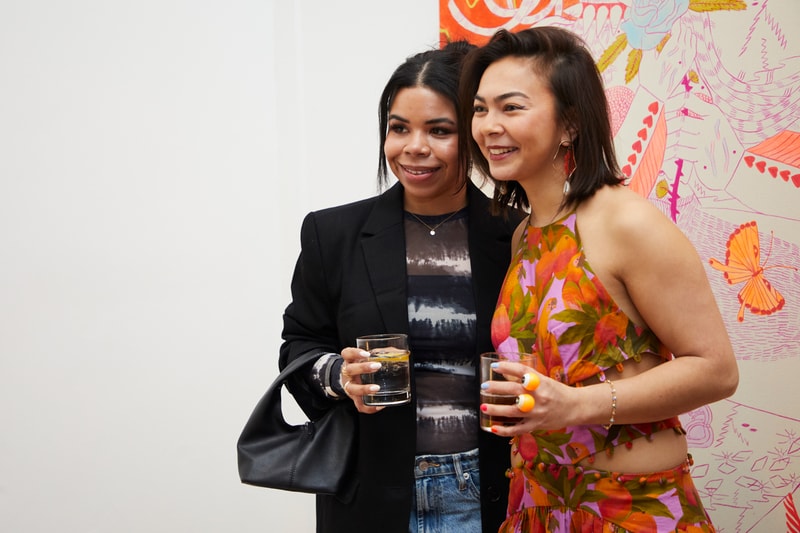 11 of 14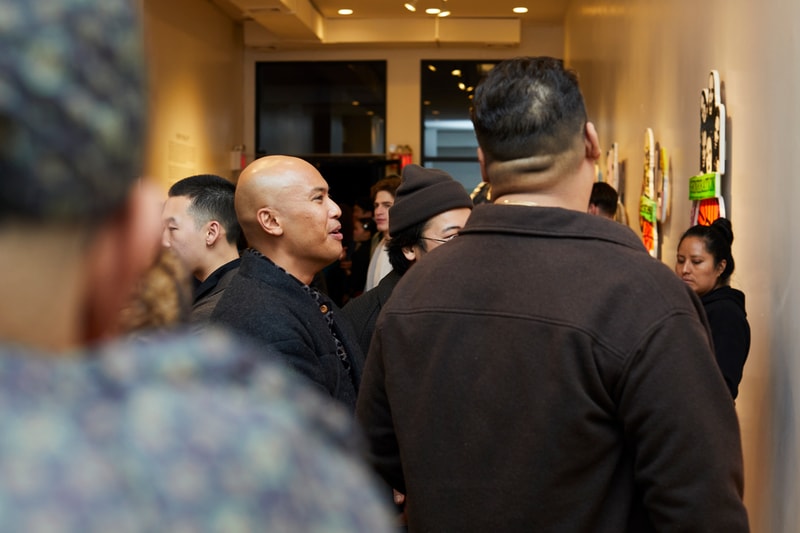 12 of 14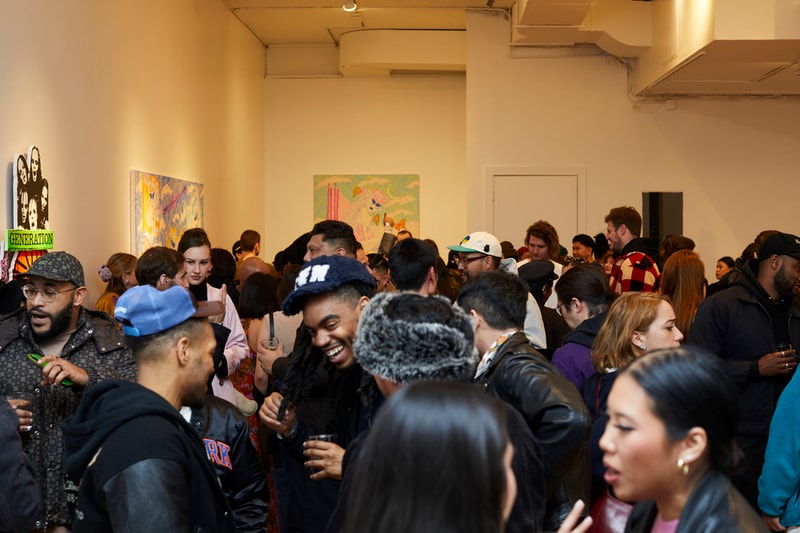 13 of 14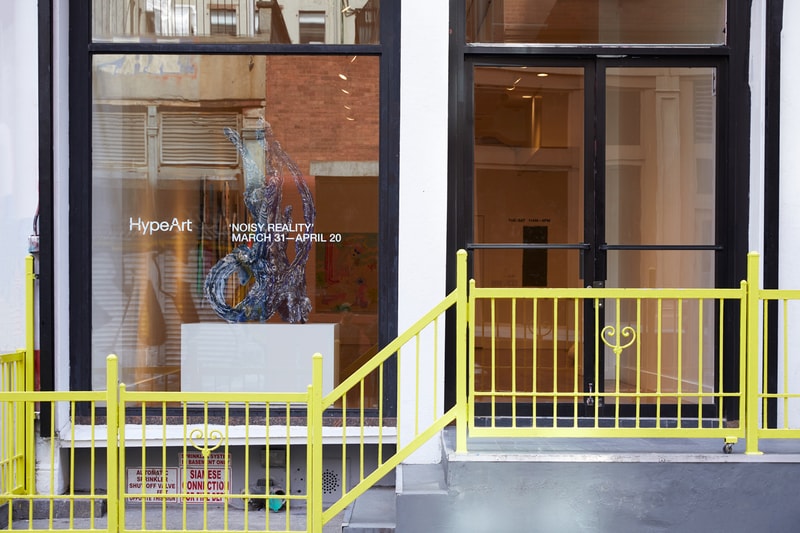 14 of 14
HypeArt's First-Ever Group Exhibition 'Noisy Reality' Introduced Experimental Works By Heather Benjamin, B. Thom Stevenson and More
Inside a night of abstract art and Bisquit & Dubouché cocktails.
---
HypeArt recently held its first-ever exhibition in New York City's SoHo neighborhood at 89 Crosby St. The group exhibition, entitled Noisy Reality, presented experimental works by Heather Benjamin, Eny Lee Parker, Meguru Yamaguchi and B. Thom Stevenson. The presentation, which is open to the public until April 20, enraptures guests in the kaleidoscopic energy of New York City. Avant-garde Cognac Maison Bisquit & Dubouché joined HypeArt in celebration of its debut opening, treating guests to specialty cocktails using the label's award-winning V.S.O.P Cognac, as well as neat pours of its premium X.O. expression. DJ Ares Gold performed a live set for the crowd as guests immersed themselves in the artworks.
Noisy Reality, curated by HypeArt's very own Chief Editor, Keith Estiler, presents the experimental works of New York-based artists Heather Benjamin, Eny Lee Parker, Meguru Yamaguchi and B. Thom Stevenson. The event kicked off with a toast by Estiler: "On behalf of our team, I'd like to express our gratitude for your attendance and support at tonight's event. We spent so many months organizing this show, and it's truly amazing to see so many beautiful humans gathered here tonight. Let's raise a toast to the artists of 'Noisy Reality.' Your incredible work captures the vibrant and chaotic essence of New York City, and we're honored to showcase your talent in our first-ever group exhibition. We'd also like to express our appreciation to our friends at Bisquit & Dubouché for providing their innovative cognac. Their handcrafted approach and innovative techniques are a true testament to their commitment to pushing boundaries just like the artists that are on stage today."
Each artist showcased works from their respective mediums conceptualizing the dynamic, kinetic energy of New York City and its often confounding imprint on the human spirit. Among the curation was B. Thom Stevenson's latest body of work, "SCARECROWS," a series of mixed media artwork embodied as humanoid cutouts, inspired by scarecrows the artist encountered in his hometown of Sutton, Massachusetts. "I actually moved out of New York right before the pandemic. I come back whenever I can. I come from a small town, and it's quiet — very quiet," notes Stevenson. "The noisy reality of New York City is very addictive. I can't shake it. I go to this used bookstore down the street, Housing Works, and that's where I get a lot of my materials. I got a parking ticket the other day — I'll probably use that in a painting. It's just a lot of stimuli that you can't get anywhere else."
His work lives alongside Brooklyn-based artist and sculptor, Meguru Yamaguchi, who displayed a sculpture from his "Awakenings" series, a gorgeous, abstract formation exploring the ever-changing and ever-fluid quality of life, and how navigating chaotic environments calls upon internal flexibility in one's self.
Heather Benjamin's intimate portraits channeled the energy of Sailor Moon, a beloved heroine charged by cosmic forces, embracing the duality of feminine energy and brute power. Visually, the works' delicate yet frenzied line work captures the dichotomy between physical and emotional states of being, revealing how these internal environments are impressionable and subject to rapid evolution. Drawing inspiration from organic formations and Frankish patterns, Eny Lee Parker utilizes materials like glass, wood and mixed textiles, along with ancient craft methods, connecting herself to the generations of life that have walked through the city streets. Seen as functional art, her pieces aim to establish a synergy between the physical world and the palpable heritage forged in generations of architecture and design. Parker presented cloud-like formations that guests sat on throughout the evening, along with an 80" lighting sculpture made from white oak, hand blown glass and ceramic dimmer knobs inspired by old Frankish brooches.
During the night, guests were treated to seasonal cocktails, like the "Grand Sidecar," courtesy of Bisquit & Dubouché. DJ Ares Gold kept the crowd lively and animated as spectators digested the gallery setting.
Noisy Reality is on view at 89 Crosby St. until April 20. To learn more about the Bisquit & Dubouché V.S.O.P and X.O. Cognacs, visit the brand's website.
DISCLAIMER: We discourage irresponsible and/or underage drinking. Drink responsibly and legally.
BISQUIT & DUBOUCHÉ® COGNAC. 40% ALC./VOL. (80 PROOF).©2023 CAMPARI AMERICA, NEW YORK, NY. ENJOY RESPONSIBLY.
HypeArt 'Noisy Reality'
Location: 89 Crosby St.
Gallery Hours: Tuesday-Saturday (11 a.m. – 6 p.m. ET)