Omar S Is Leading the Next Generation of Detroit Sound With 'PAIN' EP
The underground legend speaks with Hypebeast about his latest release under FHXE Records.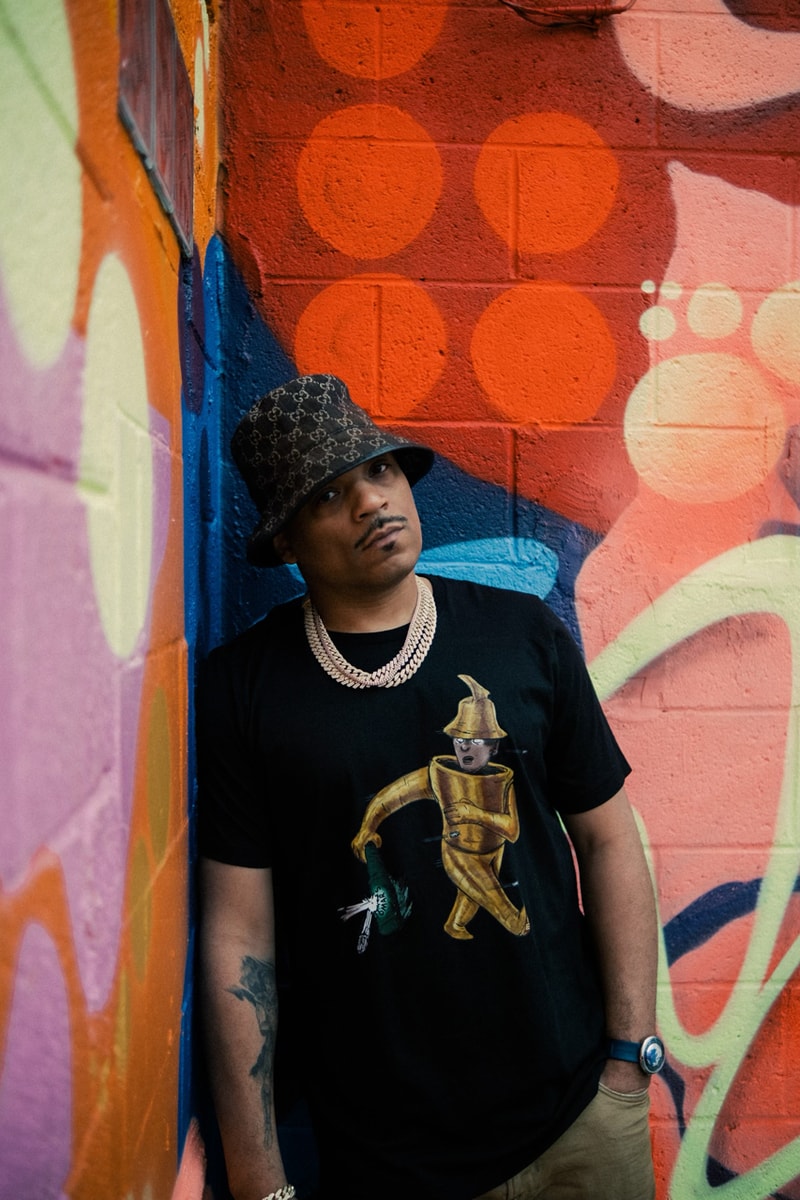 1 of 2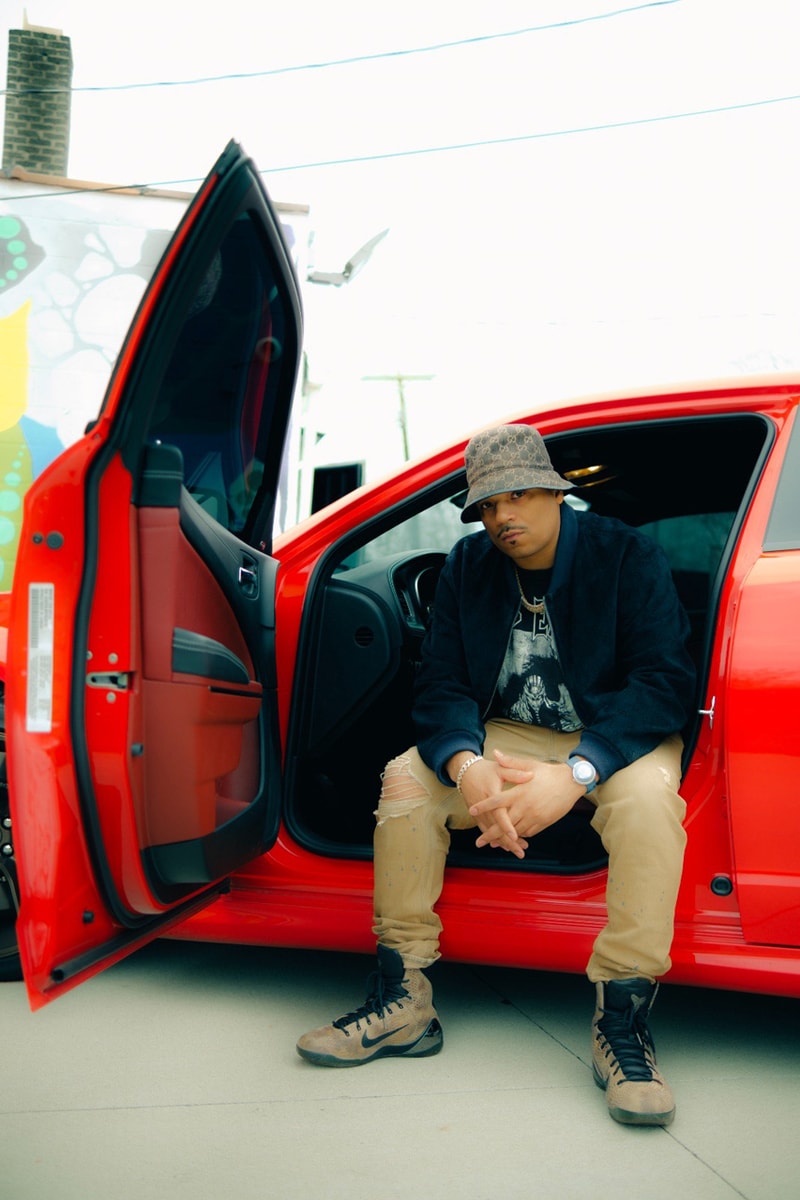 2 of 2
After playing an "if you know, you know" afterparty for Heron Preston's FW23 show, Omar S has returned a new EP, PAIN. Featuring four tracks by the Detroit-based producer, PAIN pushes his visionary placement of vocals on synth backbeats while utilizing the hi-speed sounds of the midwest.
PAIN is the latest chapter in Omar S' cult-followed career, but his innovative, modulated tracks support the next generation of artists that he has mentored. As FXHE, his independent record label and vinyl imprint, enters its 20th year, the label boss has established a time-traveling reputation across dance, house and techno music. He brings new styles to their prestigious lineages while upholding their historic roots. Fans may have to search overseas for his highly coveted vinyl or CD-only releases,but an inclusive energy surrounds his label's HQ and party venue, Conant Gardens Party Store.
Each track on PAIN provides a soundtrack for emotions within contemporary life: a cheeky intro track to set the vibes; a universal party-ready ballad with frequent collaborator John FM; a The New Dance Show-inspired track with rapper King Milo; and a vintage, soulful closing track with R&B vocalist Tayloe. Despite his prolific discography, Omar S' latest release isn't meant to flex anything except for the music itself and to keep people dancing through life. "Nothing inspires me, I just make music," Omar S says. "I don't ever go in with an idea, you know what I mean?"
Starting today, fans can stream Omar S' PAIN E.P. on on Spotify, Apple Music and more. To celebrate its release, Hypebeast chats with Omar S about how he's preserving vinyl-first, underground culture and how his iconic music-making style has evolved.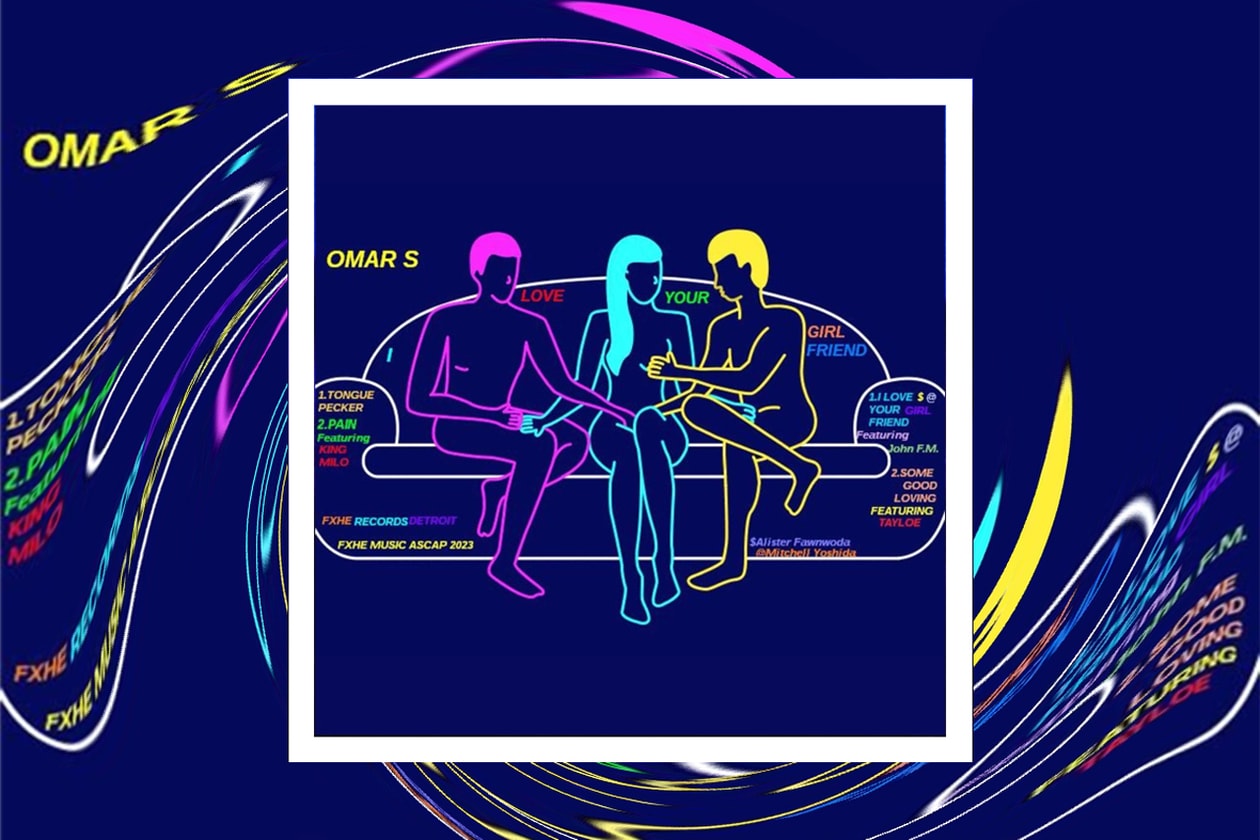 Your career is built on your strong selection skills. What informed your selection of artists on PAIN?
The EP is basically just me continuing to work with newer artists from Detroit and stuff. With HiTech, I walked into those guys at one of my parties and Bari, HiTech's DJ, introduced me to this new scene of the ghetto tech community here. That's how I met Milf Melly, King Milo and Tayloe, which are some of the new guys of Detroit. Alister emailed me about doing a remix and next thing you know, he wanted me to produce his whole album. We probably got over 200 songs.
Moving into the E.P.'s technical aspects, is there any equipment you can reveal for listeners?
I bought this new keyboard. It's called a 3rd Wave. I used that on "Tongue Pecker." I don't want to get bashed by the Roger Linn community — you gotta see it. The LM-1 and the LinnDrum are two different drum machines. The LM-1 is what I use on "Some Good Loving" with Tayloe, which is my favorite track on the whole EP.
Tell us about your relationship to fashion.
I kind of got into that world by accident. All the new class of fashion guys, like Heron and Virgil, they just love my sh*t. And they pulled me into that fashion world. They were DJ'ing my tracks at their shows and wanted to start doing stuff together. I love it. I'm glad I was pulled into that. I'm not gonna lie and say I knew about streetwear.
What do you think of the intersection of music and fashion? Is it trendy?
I've been DJ'ing fashion stuff, like Dior, for over 15 years but the parties were never promoted. It was secret. So, I've been doing this for a long time, but it wasn't the new streetwear type guys. You can't find it nowhere. It's always been underground. I don't think there's anything trendy. A lot of those brothers and sisters that's doing that, they love real underground music. Especially my sh*t cause my sh*t is real, and there's nothing to think about it. A lot of those guys, they wanna be DJ's themselves so they got good taste in fashion and music.
How do you dress when you're making music?
Probably what I had on yesterday. [Laughs] I mean, jeans and a t-shirt, you know, always got my hat on. It's normal. I always got my jewelry. The way you see me DJ'ing, that's how I'll be in the studio.
Let's talk about party-goer style. What are some rules for someone who's front row at an Omar S set?
Dress nice, you know what I'm saying? And smile at me more. Smile and if you wanna show me Omar S songs on your cellphone that you want me to play, then I'll play it. I like when people want me to play one of my tracks. I always feel bad when I don't have a song with me. But, I like being under pressure when I'm DJ'ing.
I like when people want me to play one of my tracks… I like being under pressure when I'm DJ'ing.
What's the role of Conant Gardens Party Store in your music practice?
In fact, I'm here right now. My grandfather built it in like 1955, himself. Its two different sides: one side was a restaurant and other side was a record store all through the '60s. Once he retired from Ford, he made it into a party store and to make a long story short, it became an arcade — that's where the video game inspiration comes from.
20 years later, my record catalog was getting so big. It grew out, it was in my basement bathroom, then it reached out my whole garage wall and I was running outta space. I asked my grandmother. So, the restaurant became an office side and the party store side became the party side. We have the outdoor side now. I also bought the building next door, so that's called the Body Shop.
You have an insane record collection– what's your strategy for staying organized?
Ain't nothing organized. The only thing that's organized is my patch bay. I have like eight patch bays. Cause you gotta know where that is at. Nothing in my life is organized.
After entering the scene, tell us about the challenges you've faced by being so advanced. 
I was the only guy my age that only liked house music. I don't care what nobody says, nobody my age liked house music, period. It was only people five years and older who was into that. I liked everything. But I'm not no fake-ass type guy who's into hip-hop, then once my hip-hop career failed, I started doing house music. All my life, I always wanted to do house music and techno.
All my life, I always wanted to do house music and techno.
As your career progresses, has your approach to making music changed?
I guess the older you get, you change a little bit. Then the main thing is when you make– I'm not gonna say I make hit records– records in the underground dance world that I've made, you get conscious about, 'Is this record good? Is this record going to be good?' Back in the early '00s, I didn't even know that was gonna be a hit record. Once you get older, I wanna make a hit record, you know what I'm saying? It's like, 'Do I still got it?'
You've ran your label for 20 years and your tracks don't seem to carry a normal sense of time. Do you have any thoughts on the idea of time?
I would say over the years, I cut down the tracks. If you're listening back in the day, some tracks might be like seven, eight, nine or ten minutes. Being a music guy, it's like, 'This doesn't need to be over four or five minutes.' It just needs to have an intro and a little buildup, then at about two minutes, two and a half minutes, everything needs to be in and broken down. It needs a sweet part and the mix out part instead of having the shit same going over and over again. When I listen back to my old music, like that track only should have been five, six minutes.
Your Instagram bio says you're 'Related to Smokey Robinson.' Are there any Motown vibes in your new E.P.?
My parents knew all those people. All those people came to our house to party and hang out with each other. You know, we recorded that "I Love Your Girlfriend" track in LA at EastWest Studios. We recorded in the Marvin Gaye's "What's Going On" room. That microphone that John FM sung in was the Frank Sinatra mic that he used back in the day. I got so many stories.
Is there anything you wanted to add?
I'm doing two events for Memorial Day weekend. We gonna do Black Noi$e, HiTech and myself on May 29, which is a Monday. And we're going to all Black female DJ's. I think that's gonna be Sunday and I hope everybody can come out and support.
---
Stream Omar S' new EP PAIN.