MANORS Golf Apparel Relaunches With the Frontier Collection
A 'change of course' for the UK golf brand.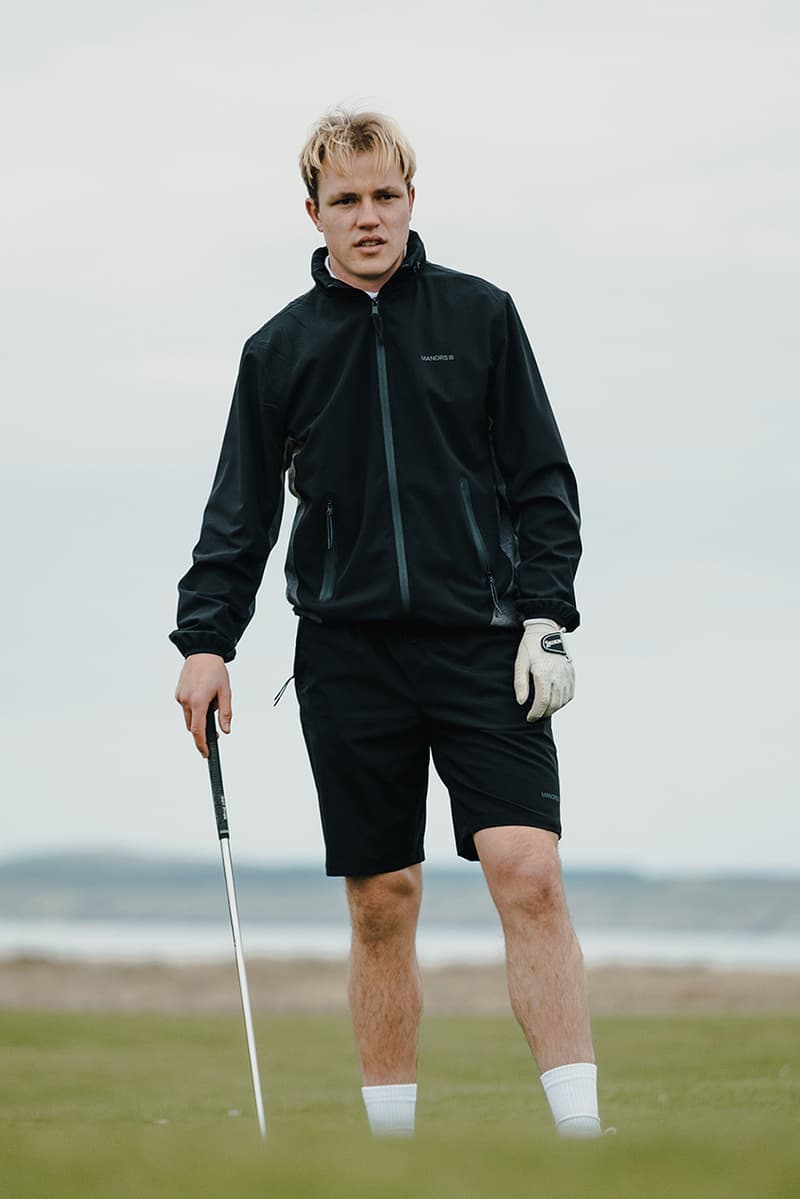 1 of 14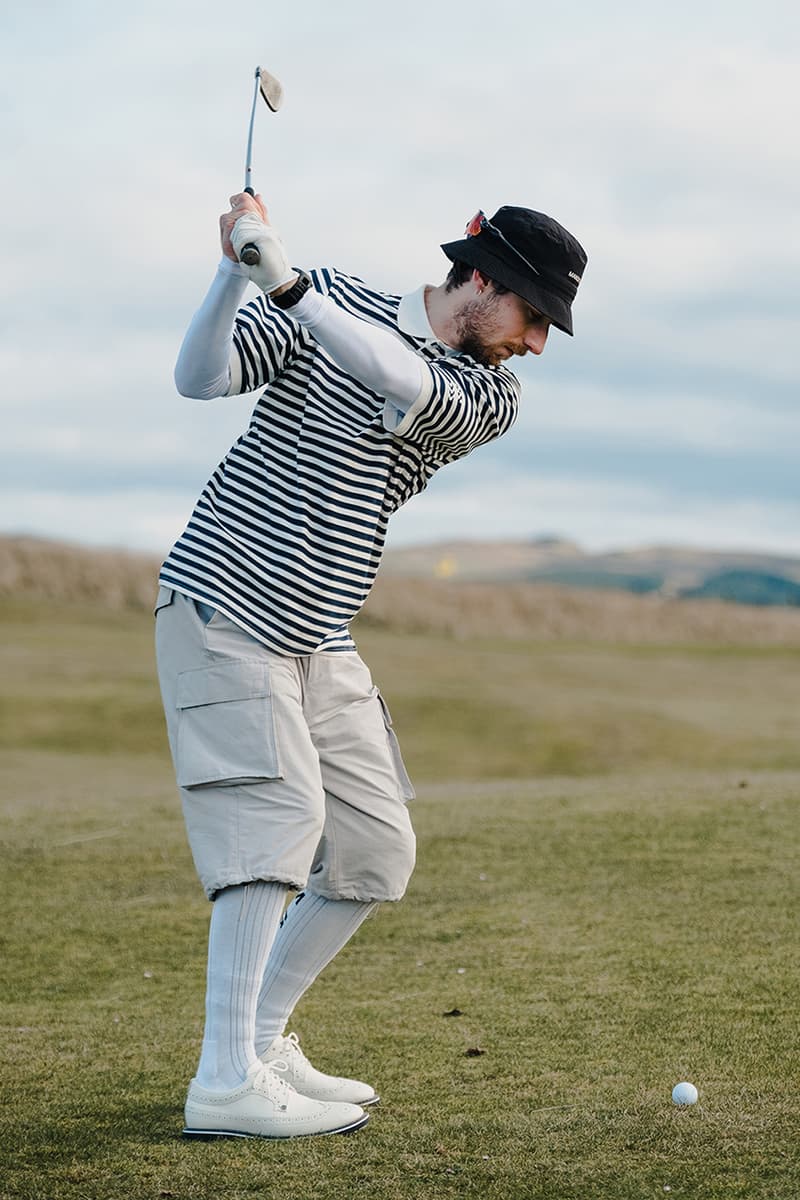 2 of 14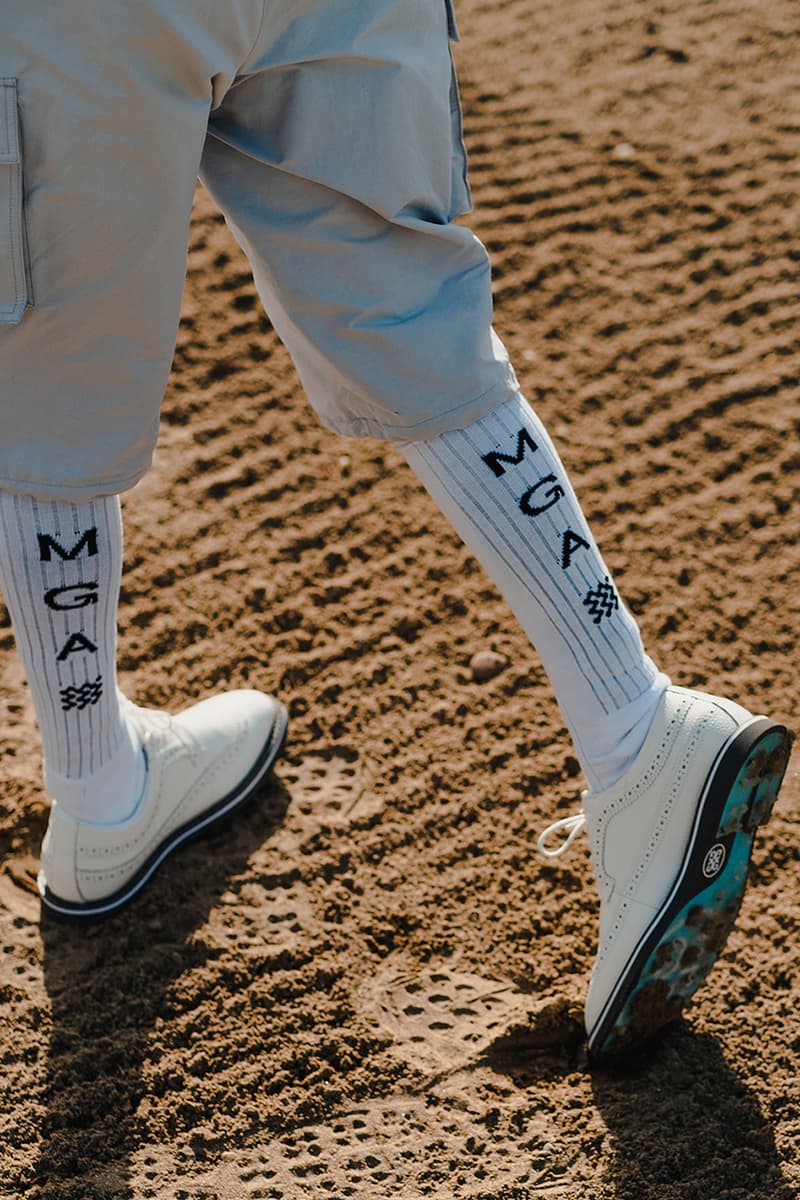 3 of 14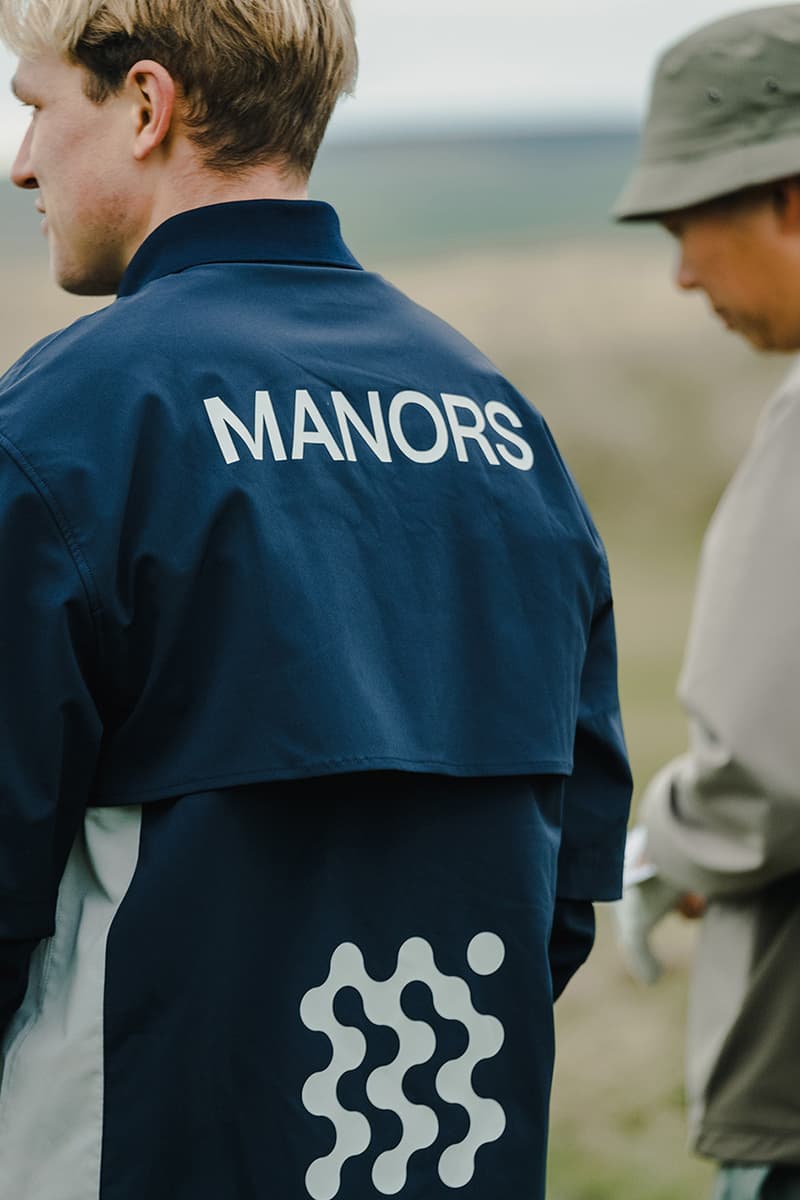 4 of 14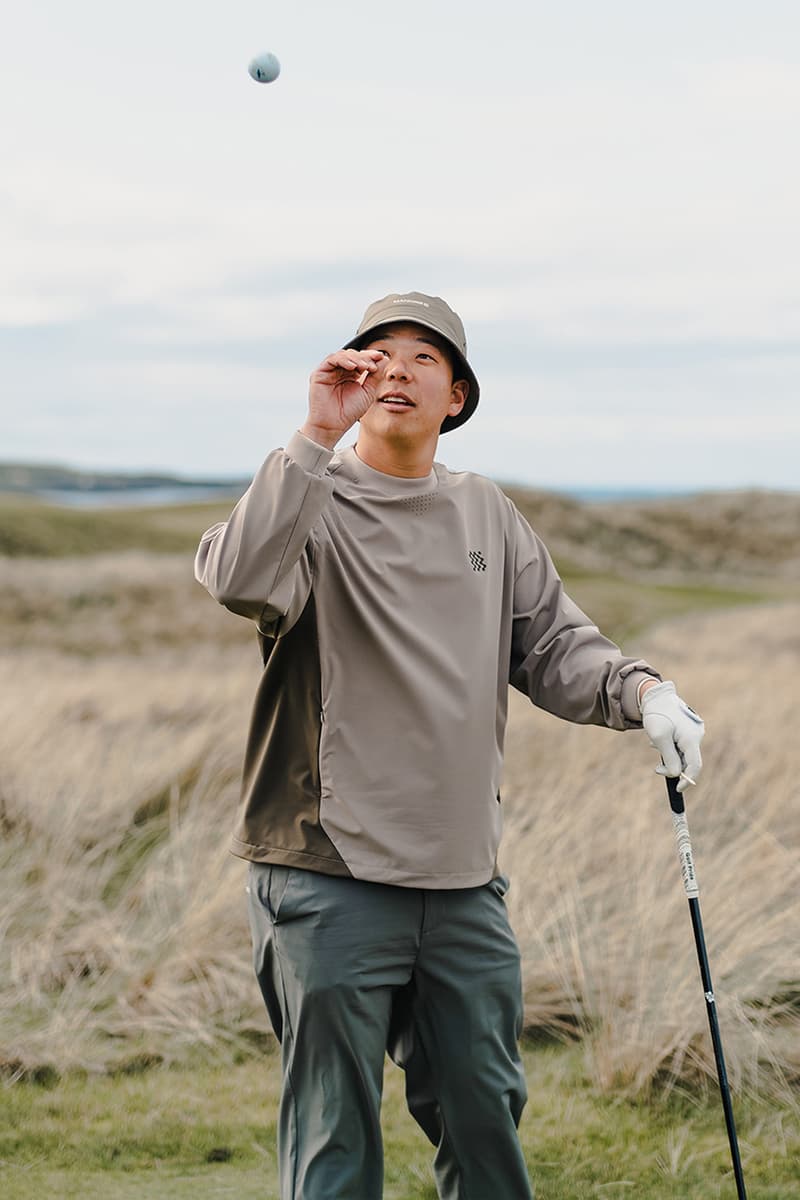 5 of 14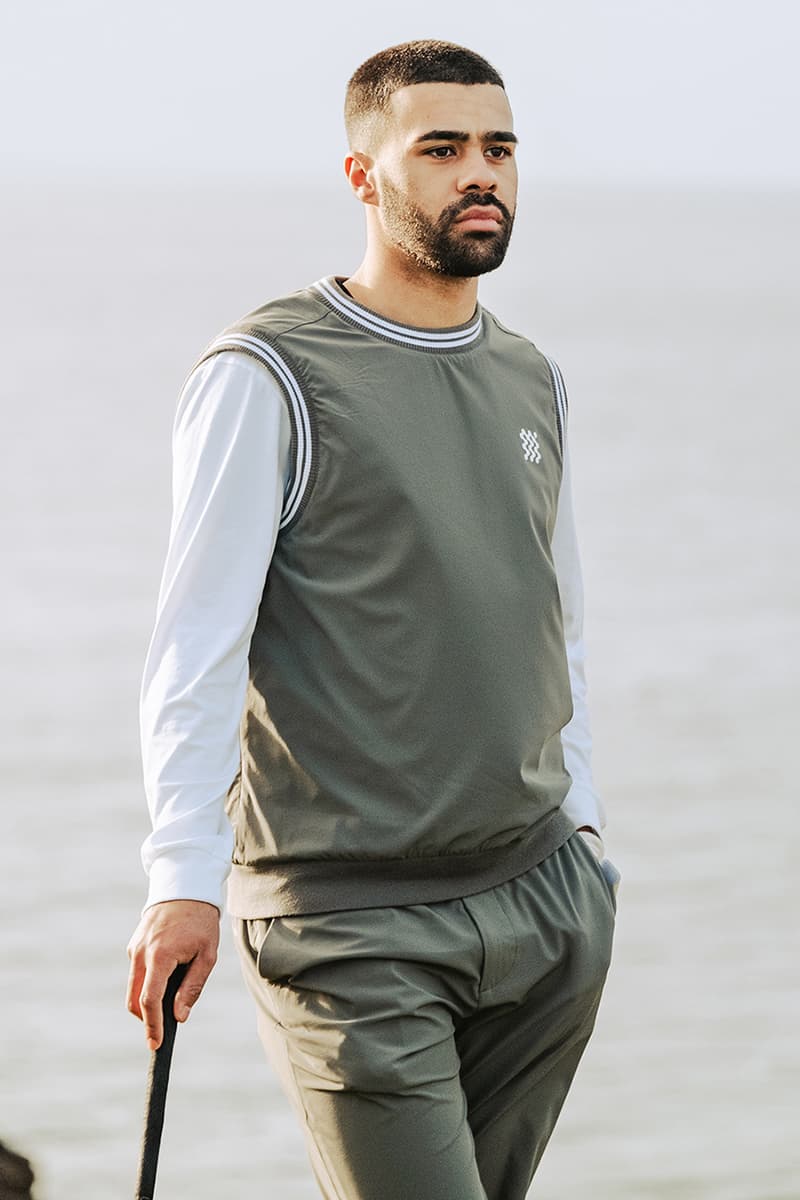 6 of 14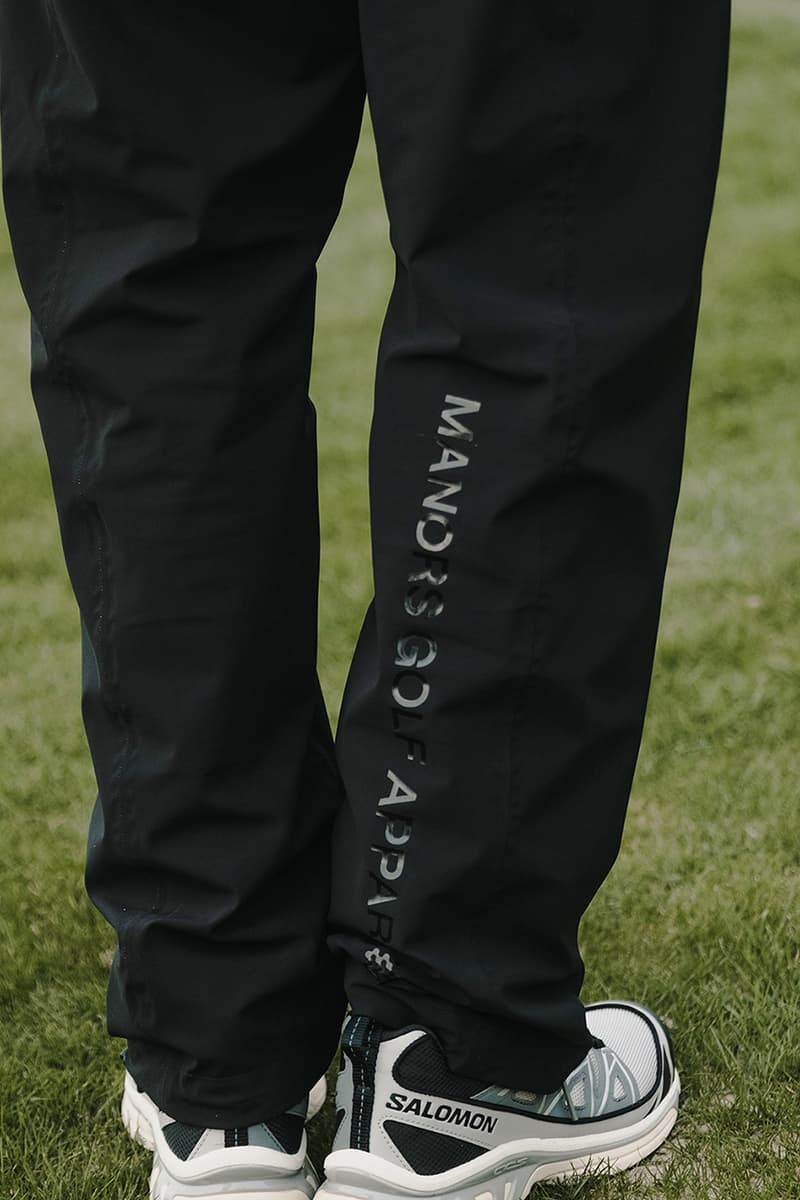 7 of 14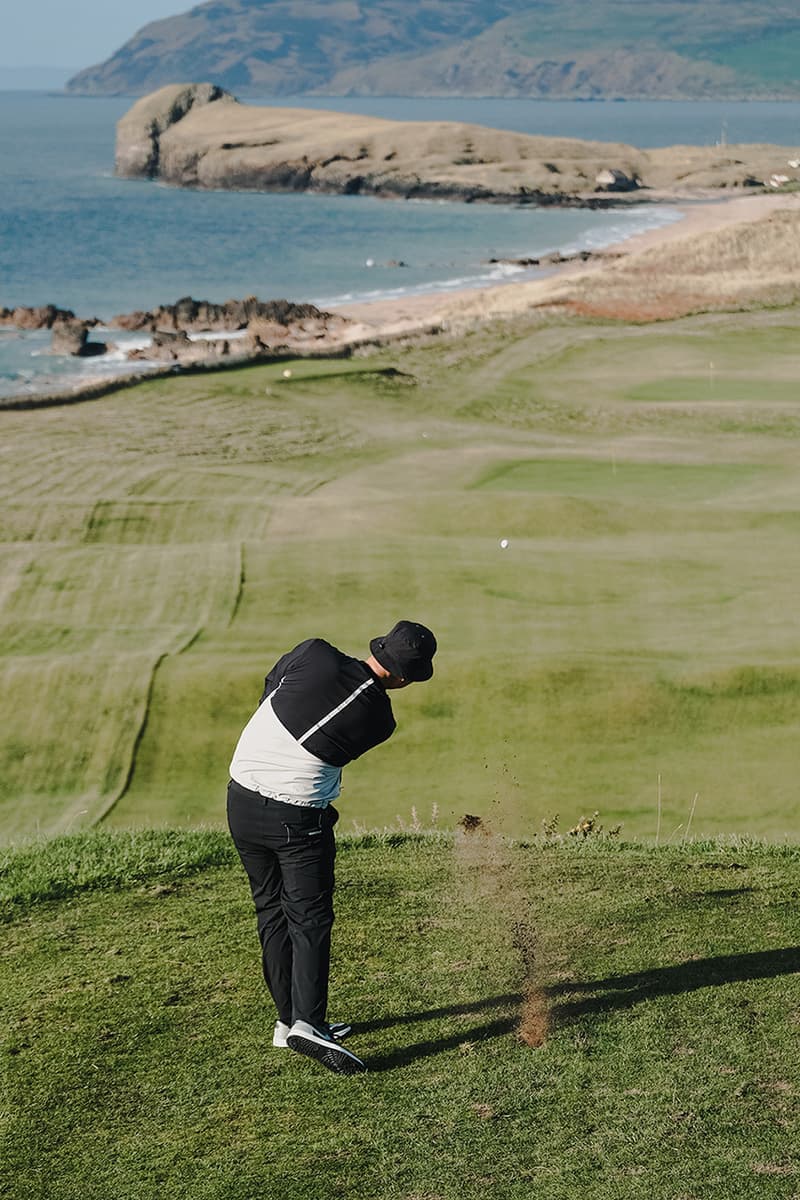 8 of 14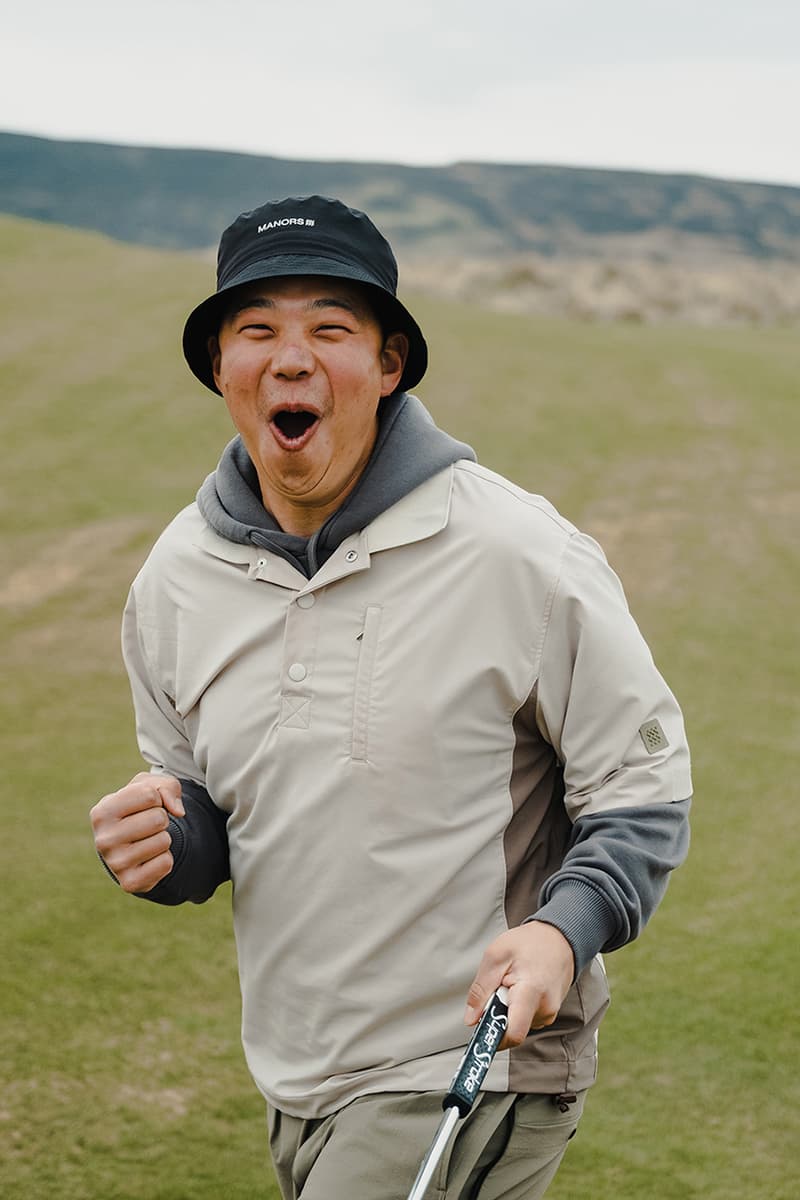 9 of 14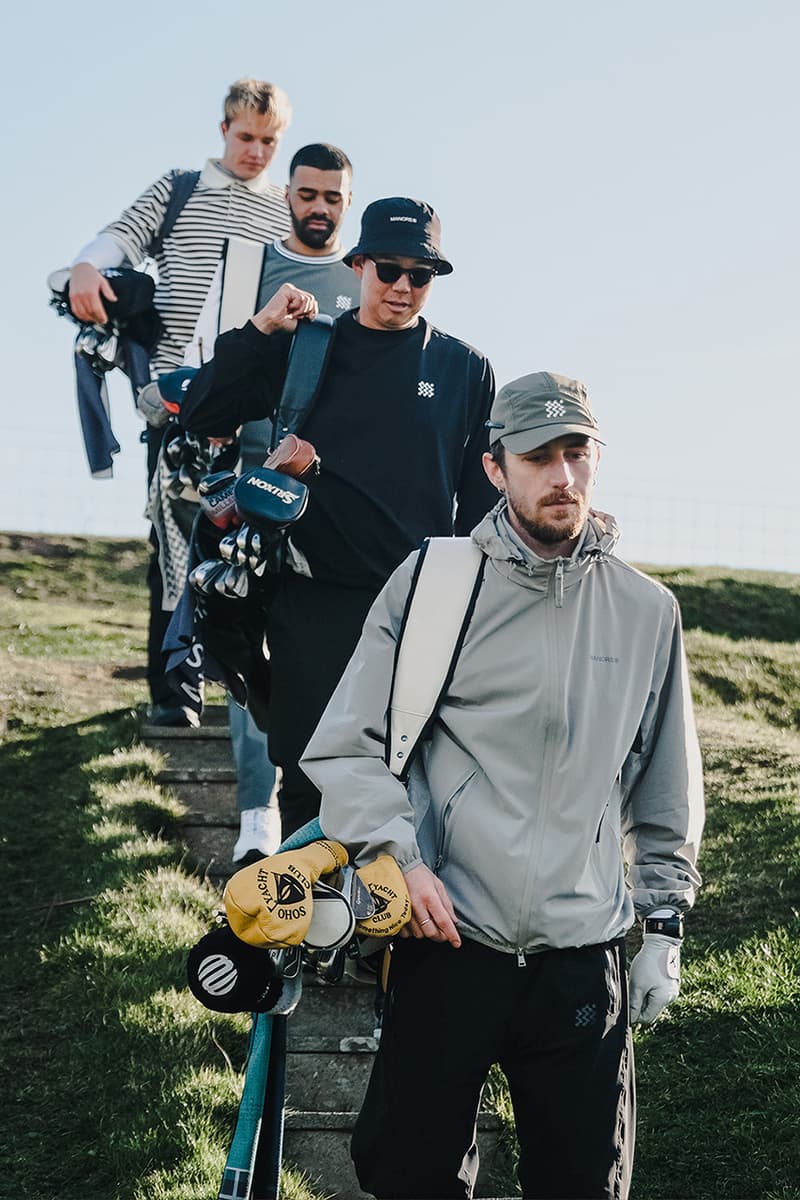 10 of 14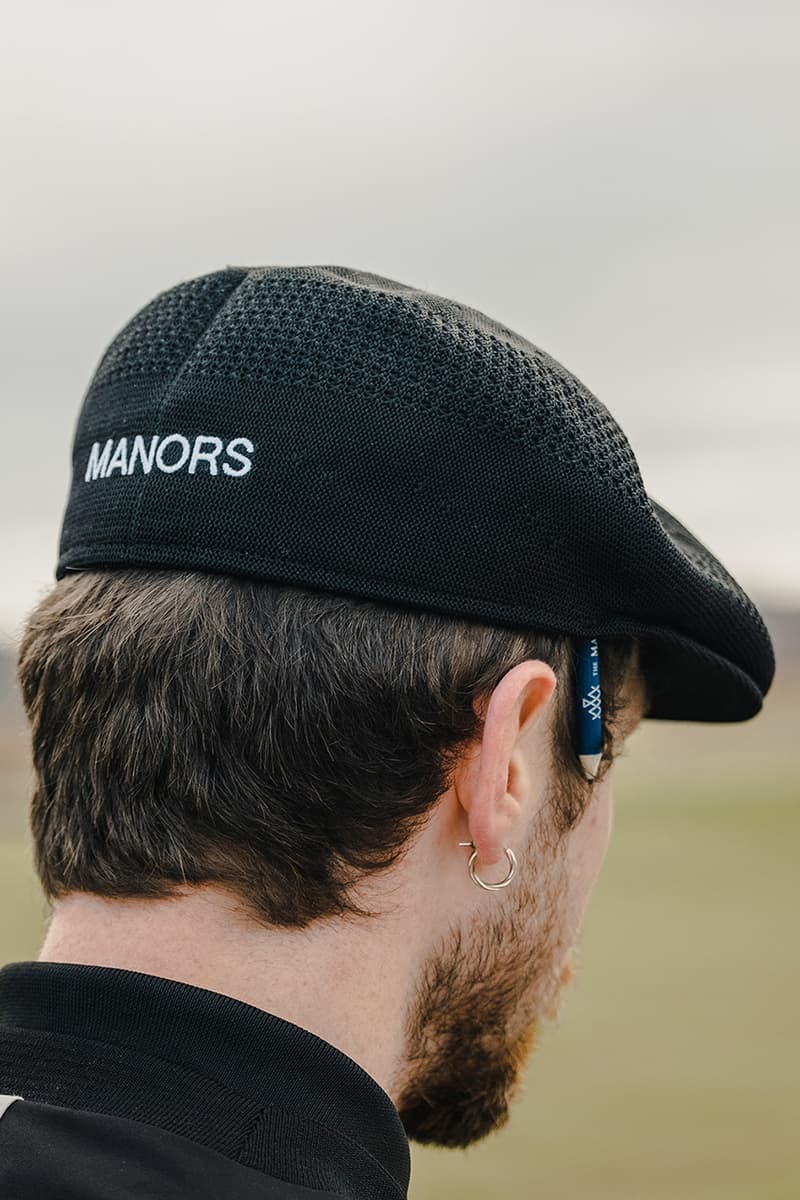 11 of 14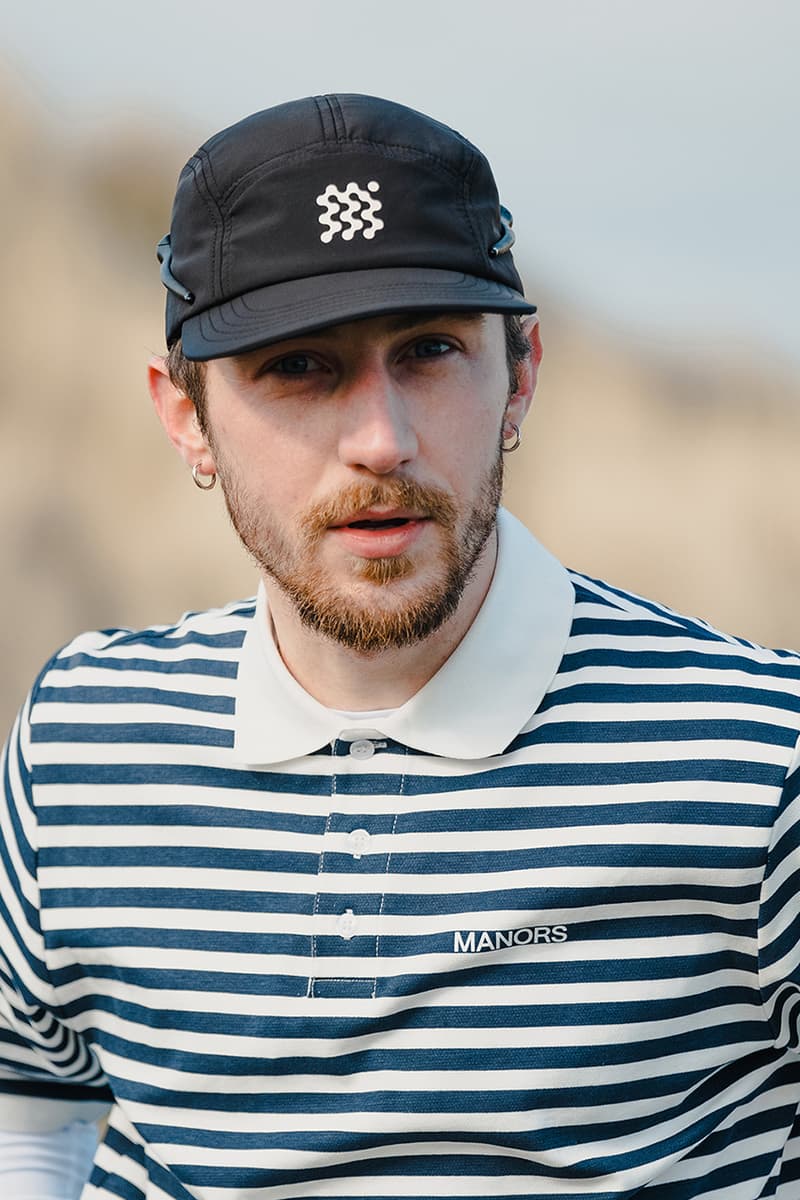 12 of 14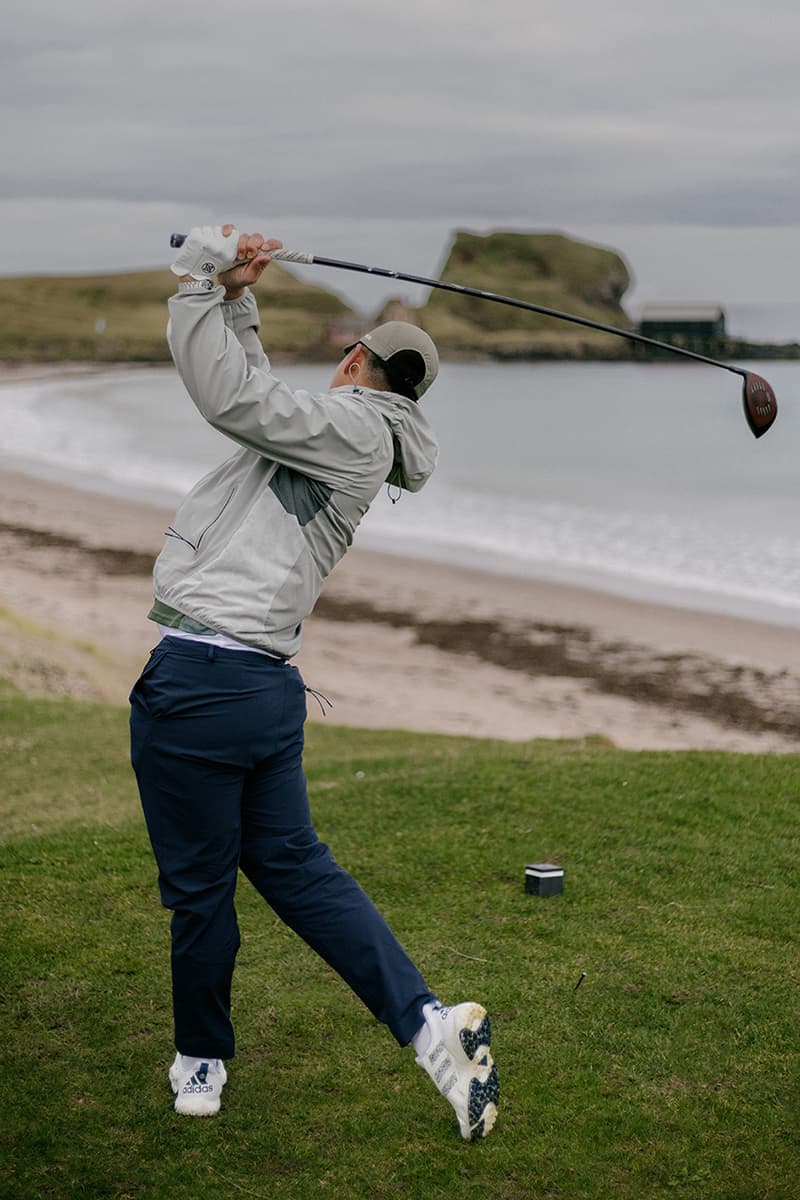 13 of 14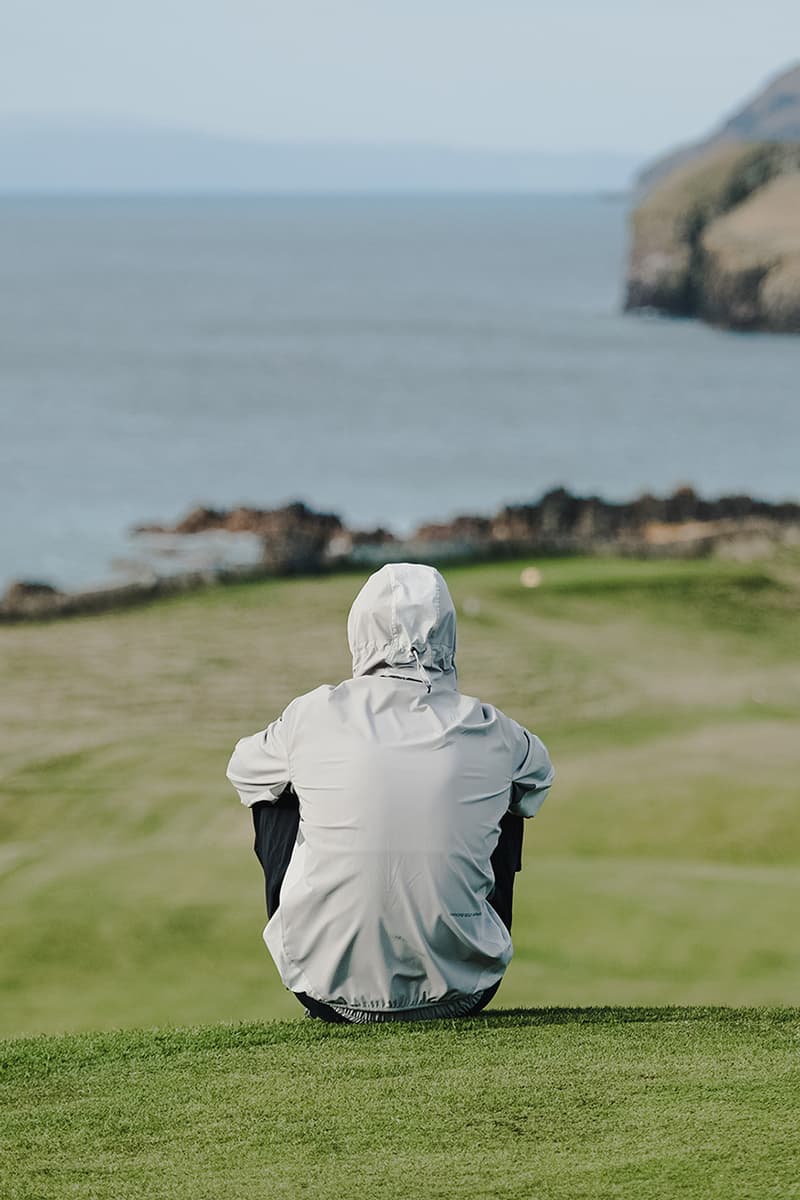 14 of 14
The London-based golf brand MANORS first launched in 2019, and over a three year period developed an identity as a label obsessed with golf's heritage. With staples like argyle pullovers, contrast trim cardigans, wool trousers and cotton polos the label represented a bygone era in golf when Arnold Palmer was considered The King of style.
Fast forward to 2023, and the brand wiped its Instagram feed clean. A statement of purpose posted on February 23 referenced how the sport had become "the flavour of the month." And with its script M logo swapped out for something more modern and abstract, subsequent posts provided history lessons on golf style, complemented by thought provoking quotes on the sport's cultural standing.
View this post on Instagram
It became clear that this was all building towards a full relaunch of the brand. And now MANORS Golf Apparel has revealed the most integral part of this rebrand: the Frontier Collection. Compared with earlier offerings, the new collection sees the label embracing more technical fabrics and understated color palettes. But make no mistake, there's still a clear reckoning with golf's traditions.
This approach is used with the Zip Off Tech Plus Fours, a lightweight pant that can go from 1930 to 2020 in the blink of an eye. At full length, they give the appearance of cargo pants, but alternatively can be cut off into classic golf knickers and worn with MANORS' Knee Length Socks. Moving on to another era, the Frontier Shooter Shirt is inspired by 90s pre-game NBA gear, resulting in a versatile piece with four way stretch.
The plus fours are priced at £150 GBP, while the shooter shirt goes for £140 GBP. Other highlights include nylon vests, tartan skirts, and pique polos. The full collection is available now on MANORS' website.
For more golf content, check out our ranking of the top 10 Nike Air Max golf shoes of all time.