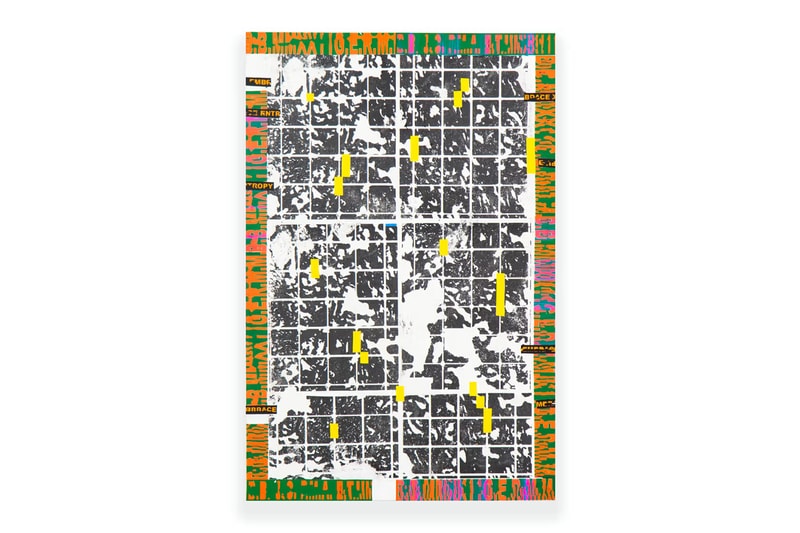 1 of 3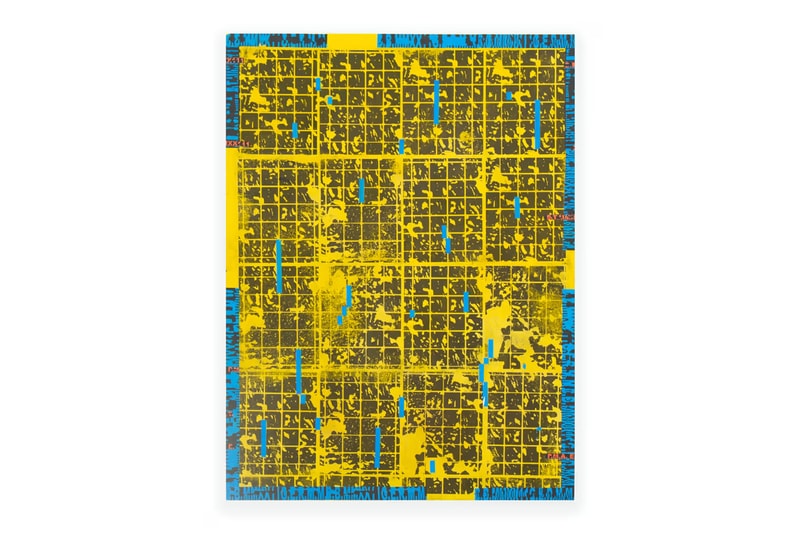 2 of 3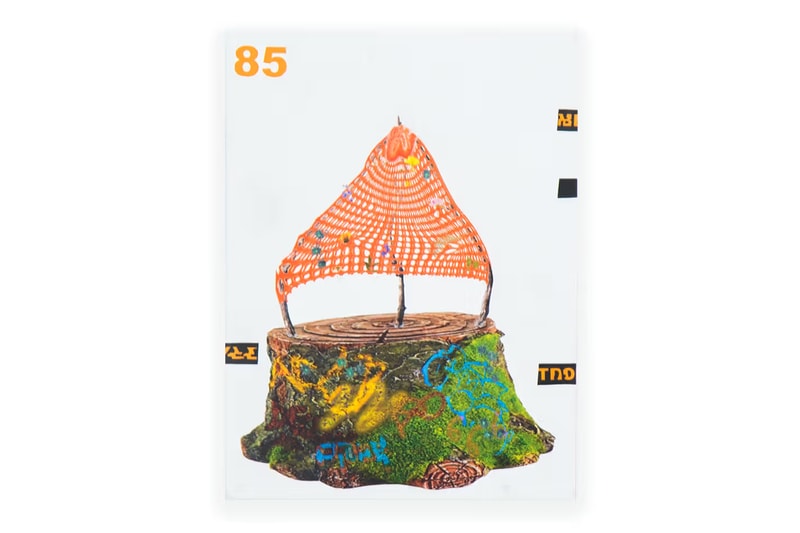 3 of 3
Dylan Roberts Visualizes the Contours of Contemporary Society in 'Dirt Club'
On view at FRANCHISE in Los Angeles.
---
Fresh off a new collection of apparel for Spring/Summer 2023, FRANCHISE lifted the veil on its latest solo exhibition by Los Angeles-based artist, Dylan Roberts. Entitled Dirt Club, the show comprises 25 new and recent heat-transferred monoprints and mixed-media collages that Roberts created to reflect the visual lexicon of the present day.
Caught between analog and digital, relatable and obscure, real and imagined, Roberts' artwork occupies a place of transience. The artist composed each piece by referencing a variety of common graphics found across his personal cellphone photography, aerial shots via Google Earth, and internet graphics found across the internet. Like an anthropologist, Roberts mines the visual contours of contemporary society to create dense artwork that mediates the built and natural environment.
"Roberts' collages ask how the structural and material reality of the areas from which they derive affect our cognitive state, how our connection with those surroundings are altered, amplified, or deteriorate. They ask how we learn to live in the shadow of the Anthropocene," wrote a release by the gallery.
Dirt Club is currently on view at FRANCHISE in the Chinatown neighborhood of LA until April 22.
For more on art, the mayor of Florence has invited the ousted Florida principal following David controversy.
FRANCHISE
977 Chung King Rd
Los Angeles, CA 90012