Samsung Unveiled Its Galaxy S23 Smartphones and Instagram's Co-Founders Launched an AI-Curated News App in This Week's Tech Roundup
Meta also reported a net loss of $4.3 billion USD in Q4.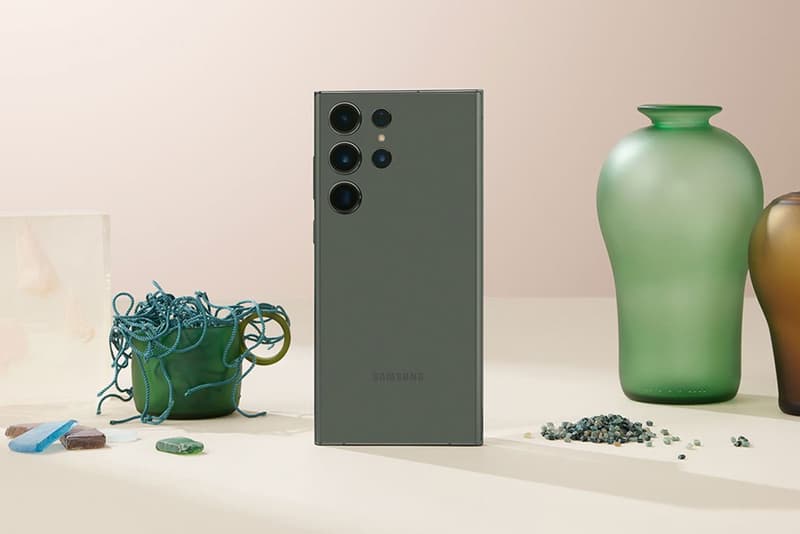 This week, the tech industry learned that Meta had lost $4.3 billion USD during Q4 2022, which was attributed to the company's metaverse and VR divisions. While the metaverse has always been imagined as a major investment for the company that wouldn't necessarily pay off in the immediate future, the net loss came as a surprise to many.
Elsewhere in tech, the industry saw the launch of several new pieces of hardware. Samsung unveiled its Galaxy S23 lineup of smartphones, offering three different models. Marshall, meanwhile, rolled out a quad-speaker offering 360-degree spatial audio. And on the app side, Instagram's co-founders have returned with a new venture called Artifact.
Below, HYPEBEAST has rounded up the top tech stories of the week so you can stay up to date on trends in the industry.
Mark Zuckerberg's vision for the metaverse may not be as profitable as he had hoped. According to Meta's Q4 2022 earnings report, the company lost $4.3 billion USD from its metaverse and VR divisions in the final three months of 2022. On top of that, Meta's stock had dropped more than 50% from the same time last year. Despite these pitfalls, Zuckerberg led with an optimistic outlook during the company's earnings call.
"Our community continues to grow and I'm pleased with the strong engagement across our apps," Zuckerberg said. "Facebook just reached the milestone of two billion daily activities. The progress we're making on our AI discovery engine and Reels are major drivers of this. Beyond this, our management theme for 2023 is the 'Year of Efficiency' and we're focused on becoming a stronger and more nimble organization."
Five years after leaving Facebook, the co-founders of Instagram have resurfaced with a new venture in the app space. Kevin Systrom and Mike Krieger's Artifact is a news app that relies on AI to curate and customize its users' feed.
The app has yet to launch but seems like it will use an algorithm similar to that of TikTok, where news recommendations become more specific and personalized to the user over time, depending on the content they interact with and enjoy. Systrom did reveal that Artifact will include news articles from both left-leaning and right-leaning publications but won't promote falsehoods.
OpenAI has introduced a paid version of its wildly popular digital chatbot. ChatGPT Plus is a new subscription-run program that promises faster response times and priority access to new features and improvements, as well as access during peak hours.
Priced at $20 USD per month, the program will roll out first to U.S.-based subscribers who have signed up for the bot's waitlist. Additional countries will receive their own subscription programs in the future. In the meantime, OpenAI says the free version of the chatbot will still be available.
Samsung is taking on the iPhone 14 with its new roster of Galaxy S23 smartphones. The company showed off three new models — the standard S23, the S23+ and the S23 Ultra – each of which is offered at a different price point, beginning at $799 USD.
The phones come powered with the cutting-edge Snapdragon 8 Gen 2, which Samsung says lends itself to AI tools and a 35% faster CPU. The S23 Ultra, specifically, features a 200 MP Adaptive Pixel camera that taps into AI to optimize photos taken in any condition.
All three phones will be available on Samsung website, in-store and at participating retailers on February 17.
Marshall's new Middleton speaker utilizes four stereos to create a 360-degree audio experience. With each stereo acting as its own Class D amplifier, the all-around sound goes hand in hand with the Middleton's customizable technology, which allows its owners to adjust the tone of bass and treble. It also uses the company's own Dynamic Loudness technology, automatically adapting the tonal balance of a song to best accommodate a given space.
The portable speaker retails for $299.99 USD and is available for purchase online now.