Marshall Champions 360-Degree Spatial Audio With New Middleton Quad-Speaker
The portable unit makes streaming sessions personal and immersive.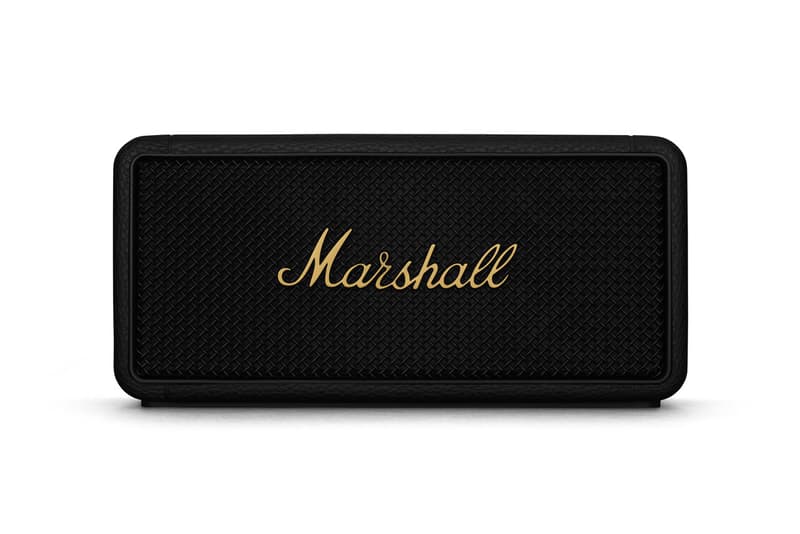 1 of 4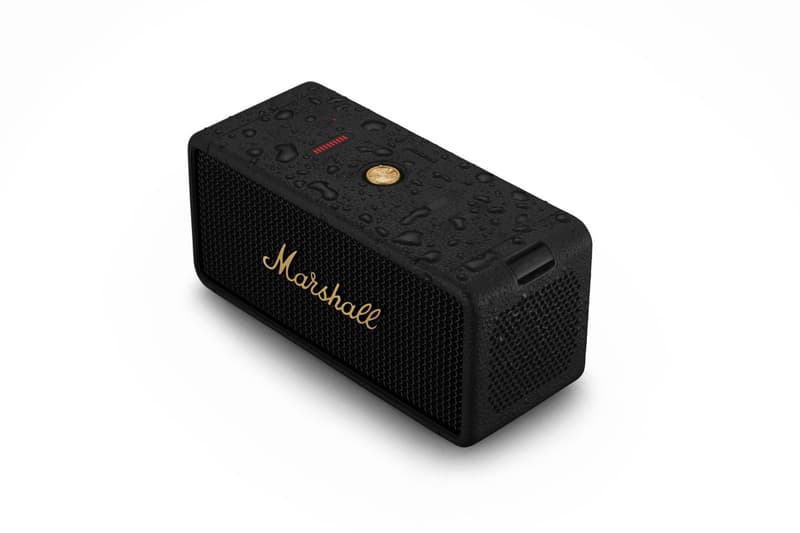 2 of 4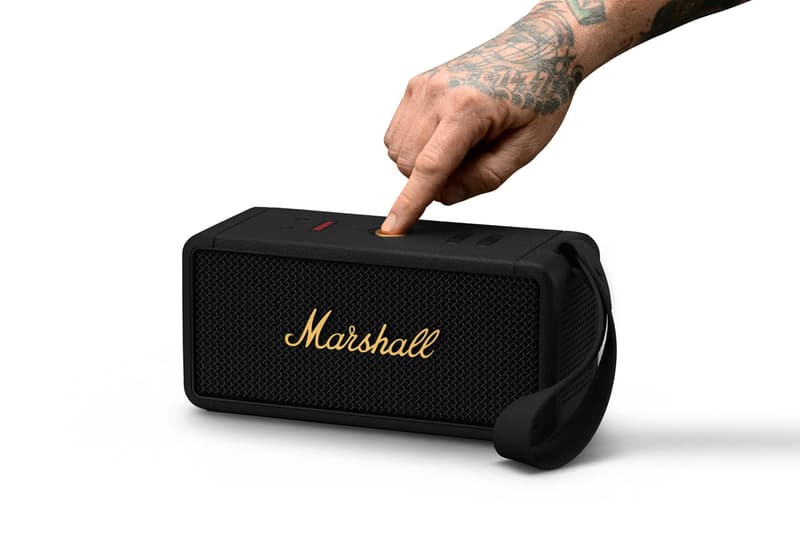 3 of 4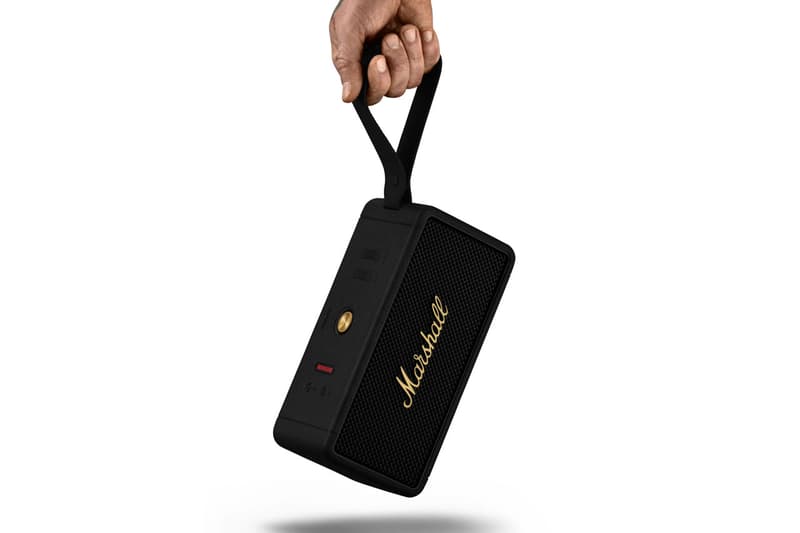 4 of 4
Marshall is taking the concept of immersive sound to new heights with its latest piece of hardware. Debuting today, the portable Middleton speaker cultivates a superior listening experience through its True Stereophonic technology, a multi-directional stereo system made up of Class D amplifiers.
Composed of four speakers located on the front, back and sides of the Middleton, the speaker offers 360-degree sound within any space. If someone owns another Marshall speaker or links up with a friend who does, the two (or more) speakers can be connected for a Stack session to stream the same songs synchronously.
For those who want to further customize the sound of their music, the top of the speaker features subtle bass and treble adjustment controls, as well as a main button for playback. Both of these can also be accessed via the dedicated Marshall app. Adding on to the quality and personalization of a given streaming session is the brand's meticulous Dynamic Loudness technology, which comes built-in to the speaker and automatically adapts the tonal balance of a song.
This new model builds on the retro look of earlier iterations in Marshall's speaker lineup, such as the Stanmore and Kilburn. While it fits right in at home, it's also outfitted with a removable carrying strap and an IP67 build that's both dust and water-resistant, meaning you can bring it to the park or beach without worrying about any damage occurring. The build is manufactured out of a rubber-like material that's 55% constructed from recycled plastic and electronics. And on a single charge, the Middleton offers over 20 hours of playtime. When it eventually dies, it'll be boosted back to full power after 4.5 hours of charge time.
Marshall's new portable Middleton retails for $299.99 USD and is available for purchase online now.
In other tech news, Nothing Phone (2) is set to launch this year in the U.S.