Scene from 'Spirited Away' Transformed into Intricate Tapestry
A collaboration between Studio Ghibli and the designers and artisans at French atelier Robert Four.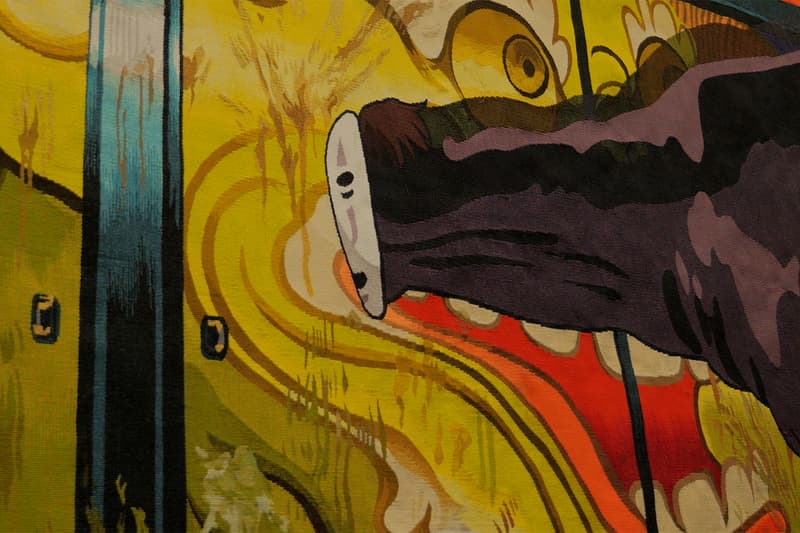 1 of 4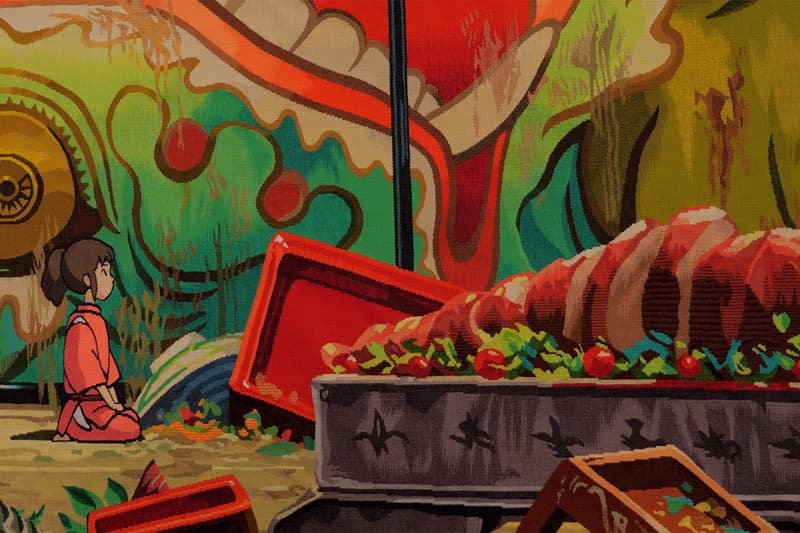 2 of 4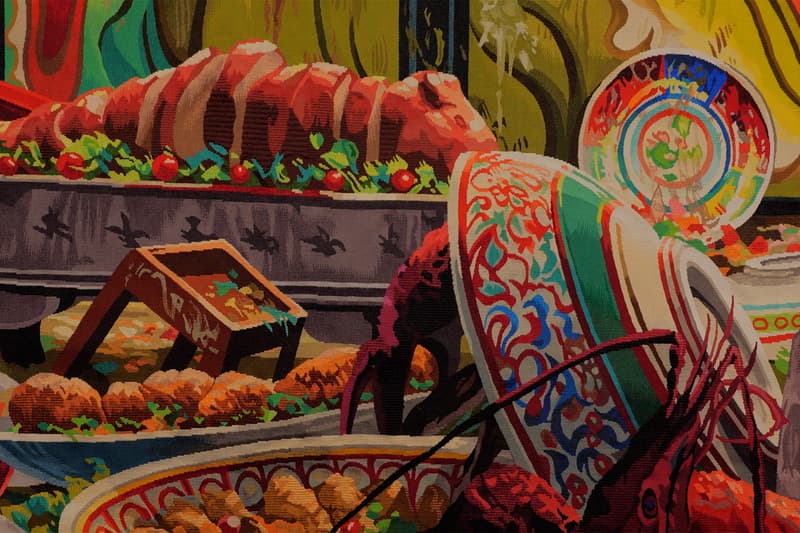 3 of 4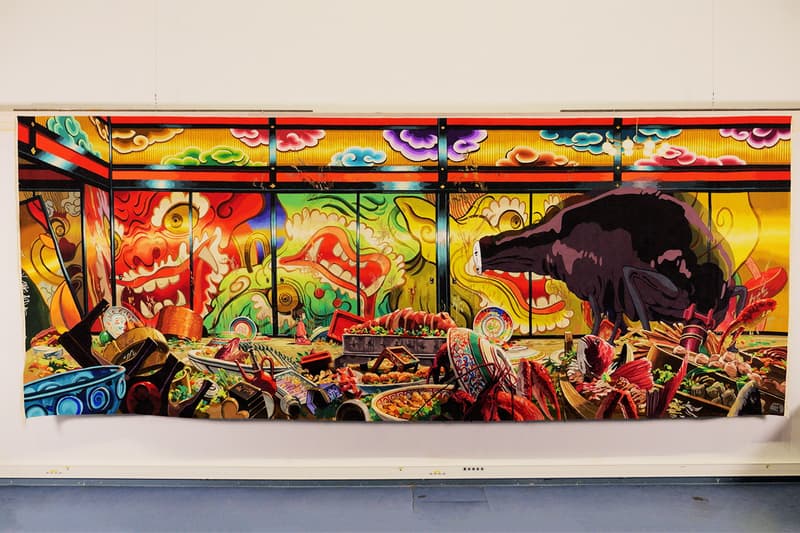 4 of 4
A scene from Studio Ghibli's Oscar-winning film Spirited Away has been immortalized in textile by the artisans at French atelier Robert Four. Crafted in collaboration with the studio, the intricate tapestry depicts an iconic moment from the film, when Chihiro is presented with a lavish banquet of enticing foods.
The specific frame depicted by Robert Four's artisans shows Chihiro staring across at another of the film's main characters, No-Face. All around them are huge dishes – plates of decadent fish, meat, lobster – but they are instead focused on each other's gaze.
To replicate this exact moment, the atelier began by tracing the illustration onto numbered cardboard, which was then enlarged to the real dimensions of the final work. A crucial part of the process was selecting colors, and for this, the in-house color experts worked closely alongside Studio Ghibli. From 267 colors provided to them, the weavers made mixes and combinations that resulted in 500 shades and thus obtain the color that was most true to the scene.
1 of 5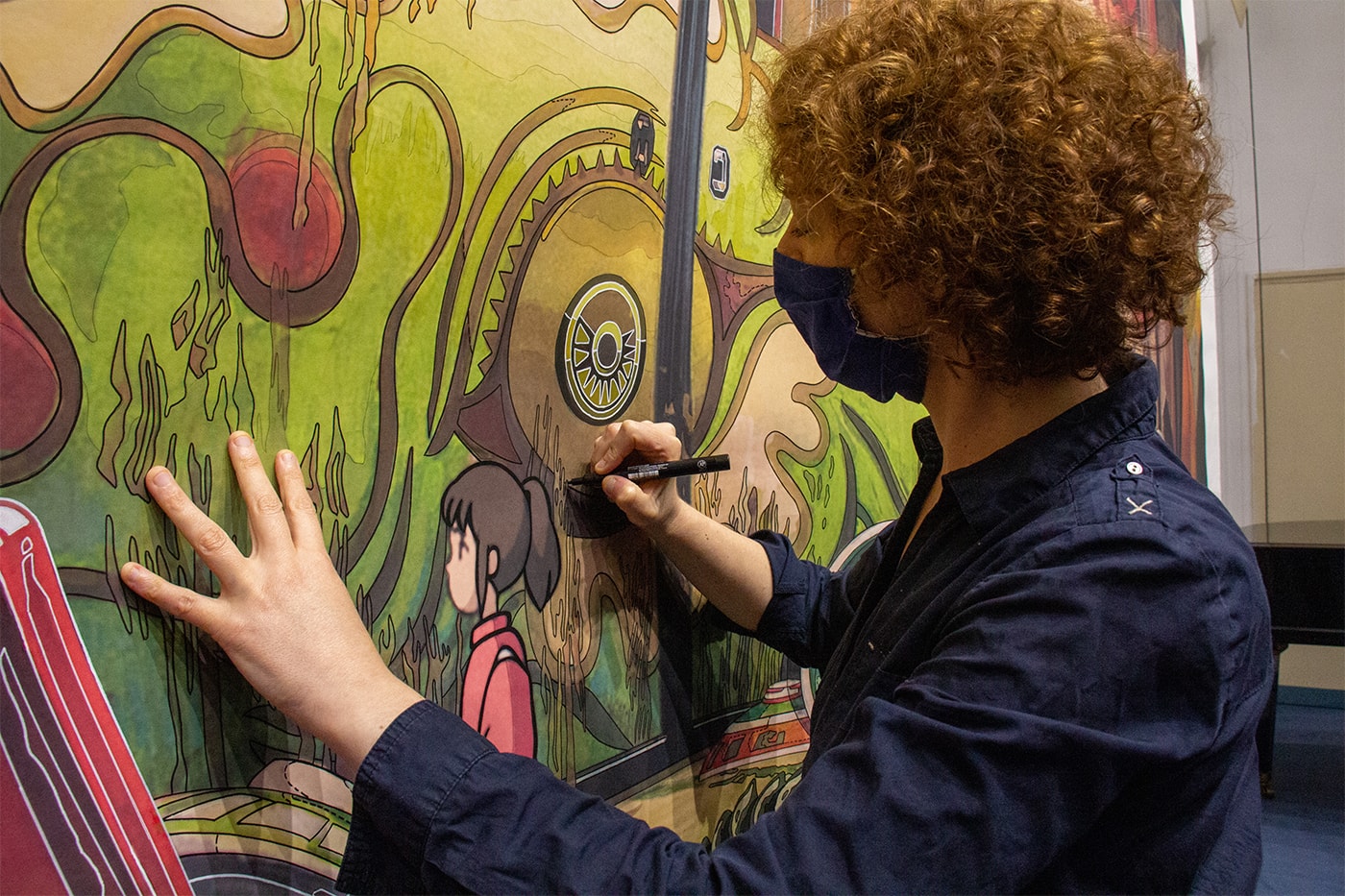 2 of 5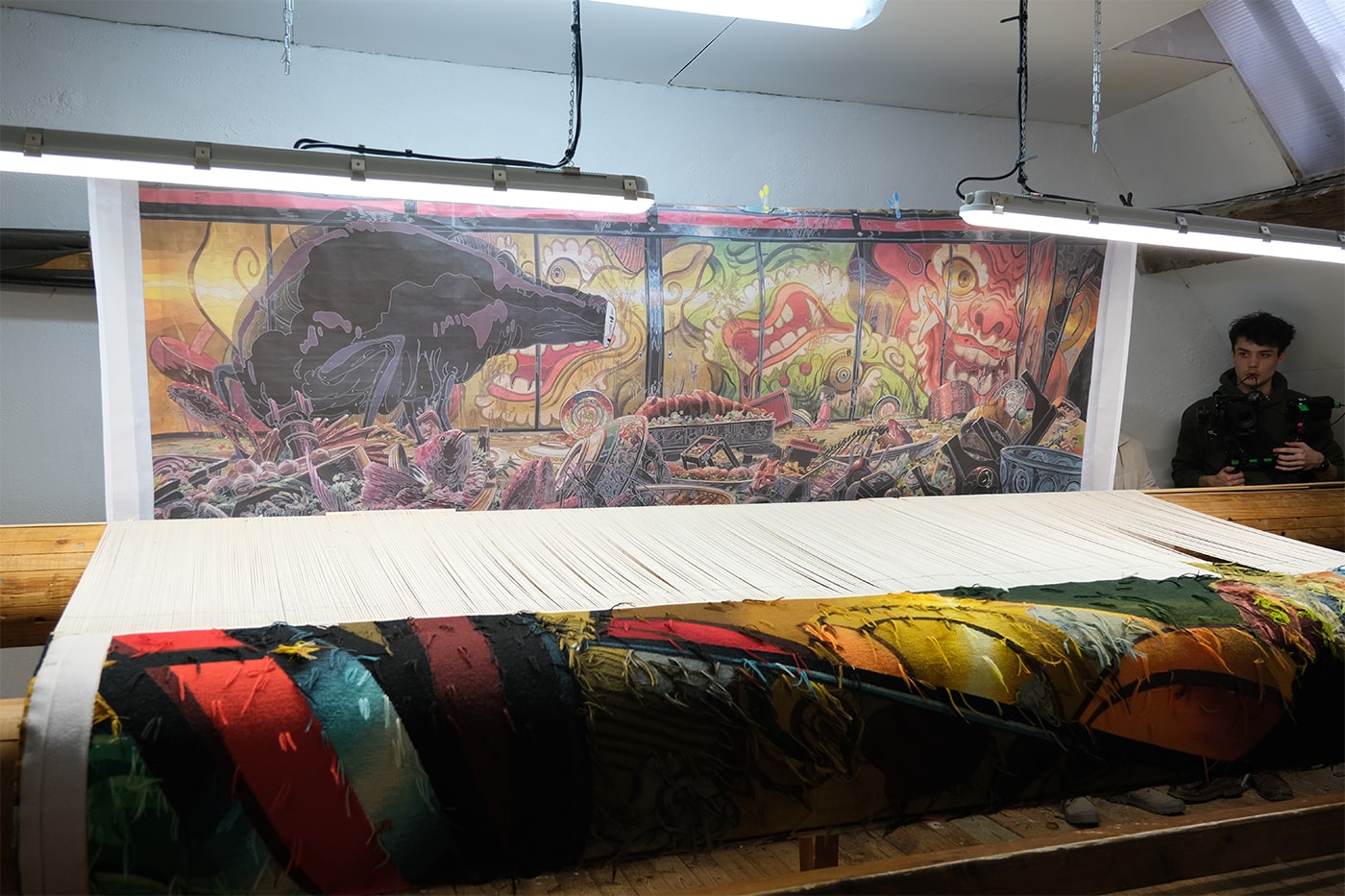 3 of 5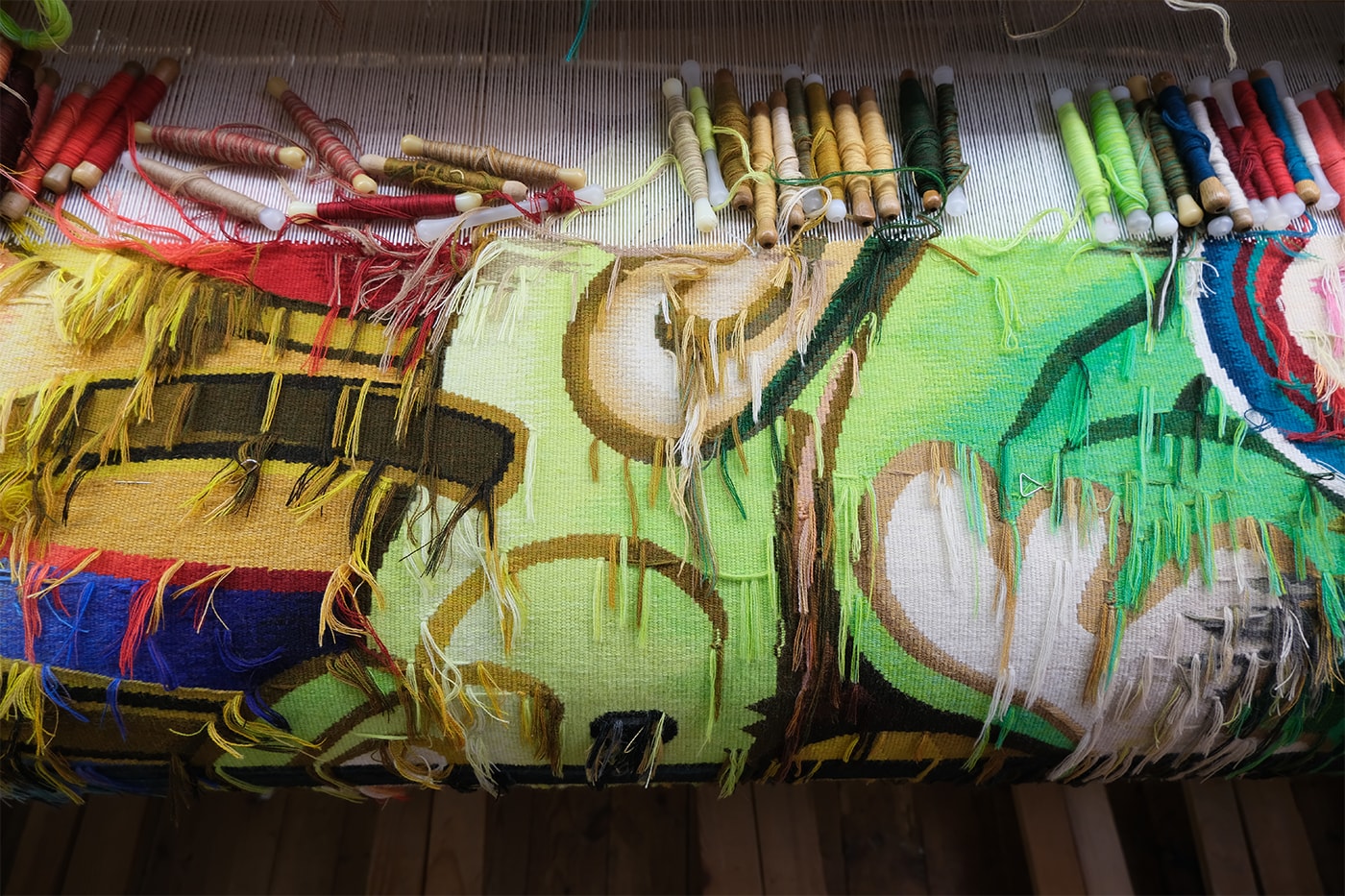 4 of 5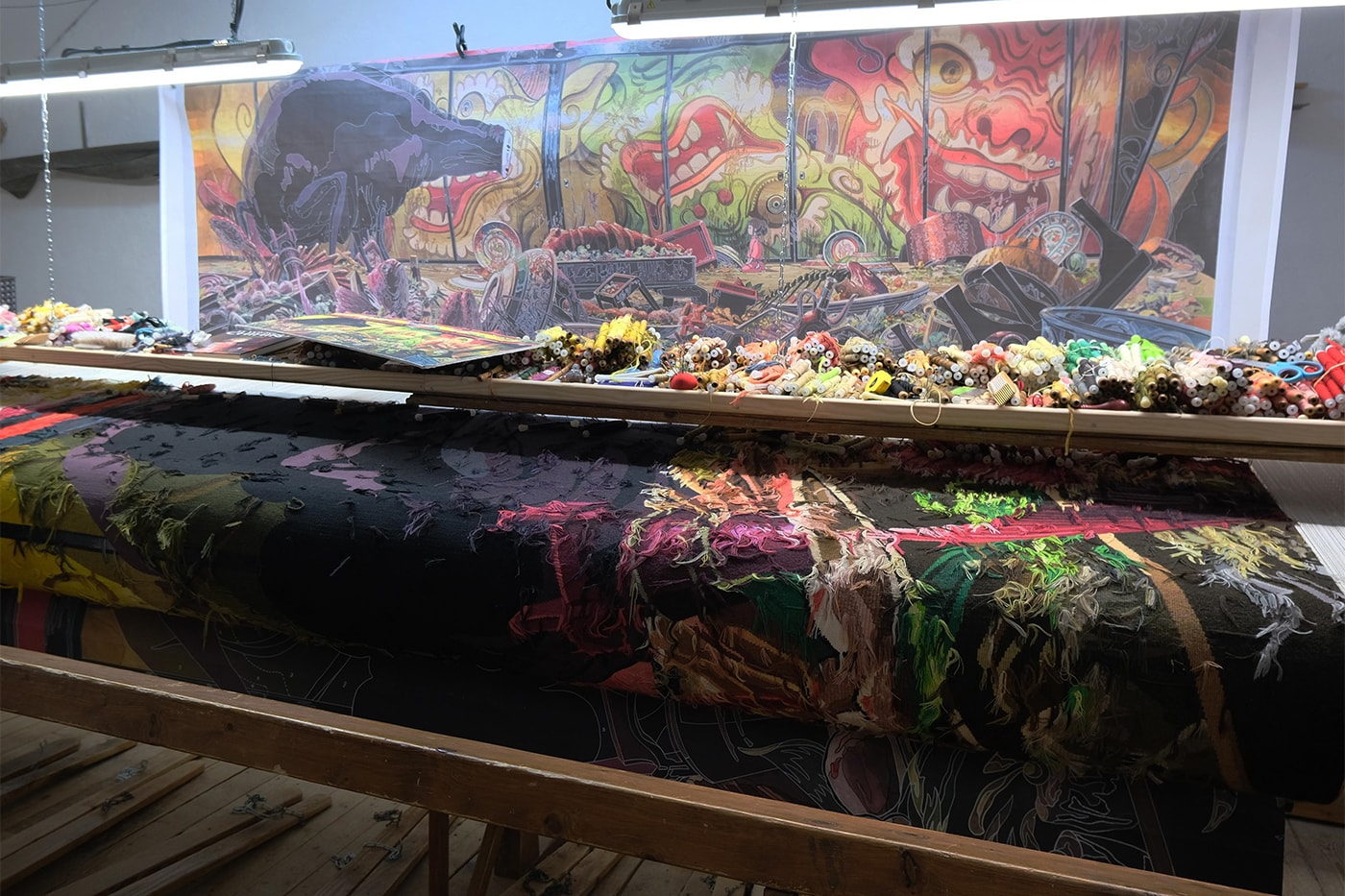 The loom was then set, and the artisans embarked on the weave using a technique of single and double warp. The final piece measures 3 x 7.5 meters is woven simultaneously by four weavers. The process began in May 2022 and finished this month. To mark the occasion, a traditional ceremony celebrating the dropping of the loom took place, with threads cut and the tapestry sealed. The work will be displayed in the Cité internationale de la Tapisserie d'Aubusson institution, before traveling across the globe.
Take a closer look at the details and process above, and for more design – check out the latest from luxury brand L'Objet, which has launched a new series of homeware collections entitled, L'Atelier.