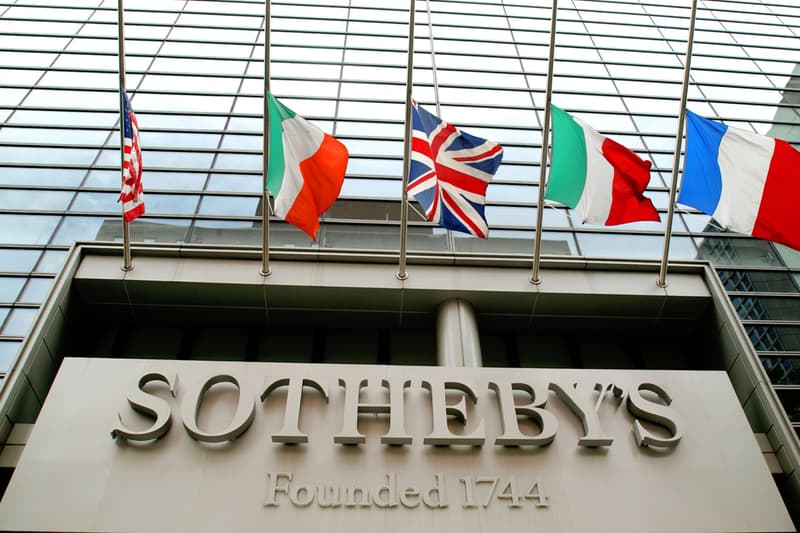 U.S. Agents Open Investigation Into Auction Houses Linked to Sanctioned Russian Businessmen
Christie's, Sotheby's and Phillips are amongst those who have been contacted.
---
Over the past year, the US and many Western authorities have imposed strict sanctions on Russia since it's invasion of Ukraine. Those efforts have spilled into the art world, where officials in New York have subpoenaed auction houses who may be linked to Russian businesspeople with ties to Russian President, Vladimir Putin.
As first reported by Bloomberg, the exact entities have not been disclosed, however, several of the major players — Christie's, Sotheby's and Phillips — are amongst those being investigated. The latest developments come after nearly a year in which the aforementioned auctioneers were criticized for having worked with various art collectors, such as Mikhail Fridman and former Chelsea F.C. owner, Roman Abramovich.
"We are constantly tailoring and updating our policies to take account of the significant responsibility to conduct business worldwide in compliance with all applicable laws and regulations and in a responsible and ethical manner," said a Sotheby's spokesperson in a recent statement.
Similarly, a Phillips representative reiterated that the auction house is working "closely with those involved in sanctions enforcement" and has "measures" in place to avoid business with anyone sanctioned. According to the Bloomberg report, Andrey Melnichenko and Viktor Vekselberg were also amongst the list of Russian businessmen in the investigation.
This is a developing story.