Pepsi Channels Nostalgia With "S'mores Collection"
Coming in "Toasty Marshmallow," "Graham Cracker," and "Chocolate."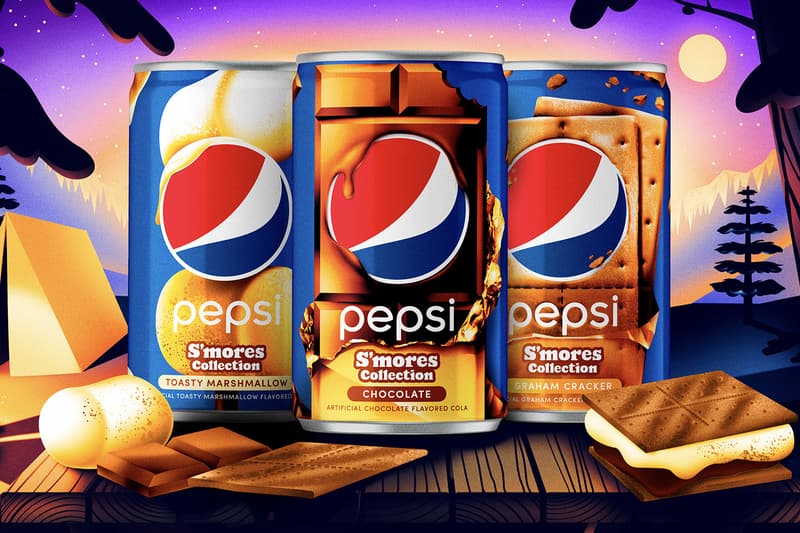 Building on its distinct flavor creations, Pepsi is now channeling nostalgia with its "S'mores Collection." The three distinct flavors come in 7.5 oz mini cans and encourage mixing and matching to create your perfect combo, served in a cold glass.
"Toasty Marshmallow" features a marshmallow base with layers of toasted notes to mimic a light fireside flavor. Notes of honey and cinnamon come through in the "Graham Cracker" to offer a faithful flavor profile. Finally, "Chocolate" is dominated by notes of cocoa with hints of vanilla for creamy sweetness that mimics a slightly melted chocolate flavor.
The Pepsi S'mores Collection is available now in uniquely designed 7.5 oz mini cans nationwide.
For more food and beverage news, rumors of a Jarritos x Nike SB Dunk Low collaboration have surfaced.