Check Out Crunchyroll's Fall 2022 Anime Lineup
Featuring 'Chainsaw Man,' 'SPY x FAMILY' Part 2, 'Mob Psycho 100 III,' 'My Hero Academia' Season 6 and more.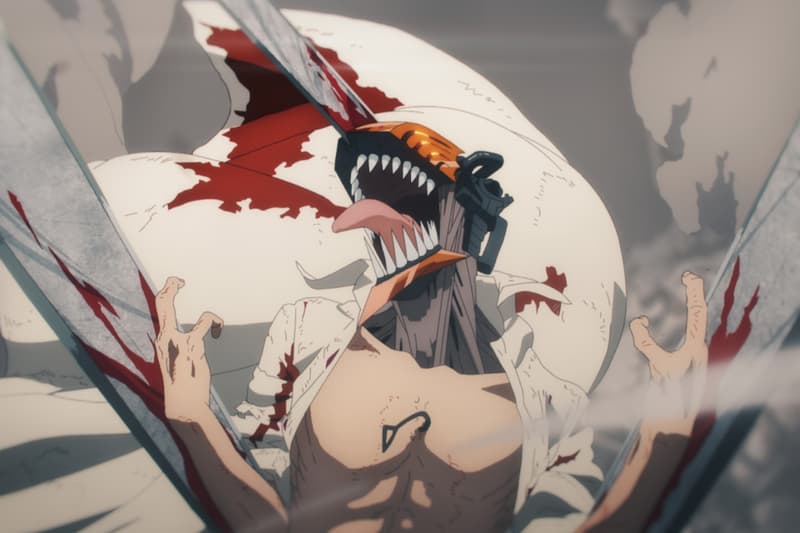 Fall has begun and with that brings new releases in not only fashion and footwear but anime too. Now, as the fall 2022 anime season begins, Crunchyroll has announced its star-studded lineup. Notable inclusions involve the debut of gore-fueled Chainsaw Man, part two of SPY x FAMILY Season One, Mob Psycho 100 III, My Hero Academia Season 6 and the continuation of favorites such as One Piece and BORUTO: NARUTO NEXT GENERATIONS.
Take a complete look at Crunchyroll's current release schedule:
September 24
I'm the Villainess, So I'm Taming the Final Boss

September 29
Legend of the Galactic Heroes: Die Neue These Season 4

October 1
My Hero Academia Season 6
SPY x FAMILY Season 1 Part 2
Uzaki-chan Wants to Hang Out! Season 2
Berserk: The Golden Age Arc – Memorial Edition
Pop Team Epic Season 2
Raven of the Inner Palace

October 2
Mobile Suit Gundam: The Witch from Mercury
Beast Tamer
IDOLiSH7! Third BEAT!

October 4
Shinobi no Ittoki
VAZZROCK the Animation

October 5
Mob Psycho 100 III
Do It Yourself!!
Muv-Luv Alternative Season 2
The Human Crazy University

October 7
Legend of Mana -The Teardrop Crystal-

October 8
BLUELOCK
BOCCHI THE ROCK!
Welcome to Demon School! Iruma-kun Season 3

October 11
Chainsaw Man

October 23
To Your Eternity Season 2

November 22
TONIKAWA: Over The Moon For You ~Uniform~ Special Episode

Continuing Simulcasts:
One Piece
BORUTO: NARUTO NEXT GENERATIONS
Dragon Quest The Adventure of Dai
Case Closed (Detective Conan)
Digimon Ghost Game
Delicious Party Pretty Cure
Lucifer and the Biscuit Hammer
Utawarerumono Mask of Truth
Shadowverse Flame
Obey Me! The Anime Season 2
Be sure to prep for a busy, anime-filled fall by catching up on this season's essentials via Crunchyroll and check out trailers for this fall lineup via Crunchyroll's YouTube channel.
View this post on Instagram
In other entertainment news, a 21,450 page comic book containing all 50 volumes of One Piece has been released.