GOOMHEO SS23 Subverts Modern Masculinity With Supercharged Cowboys
Denim ensembles are frayed, layered and cropped across the range.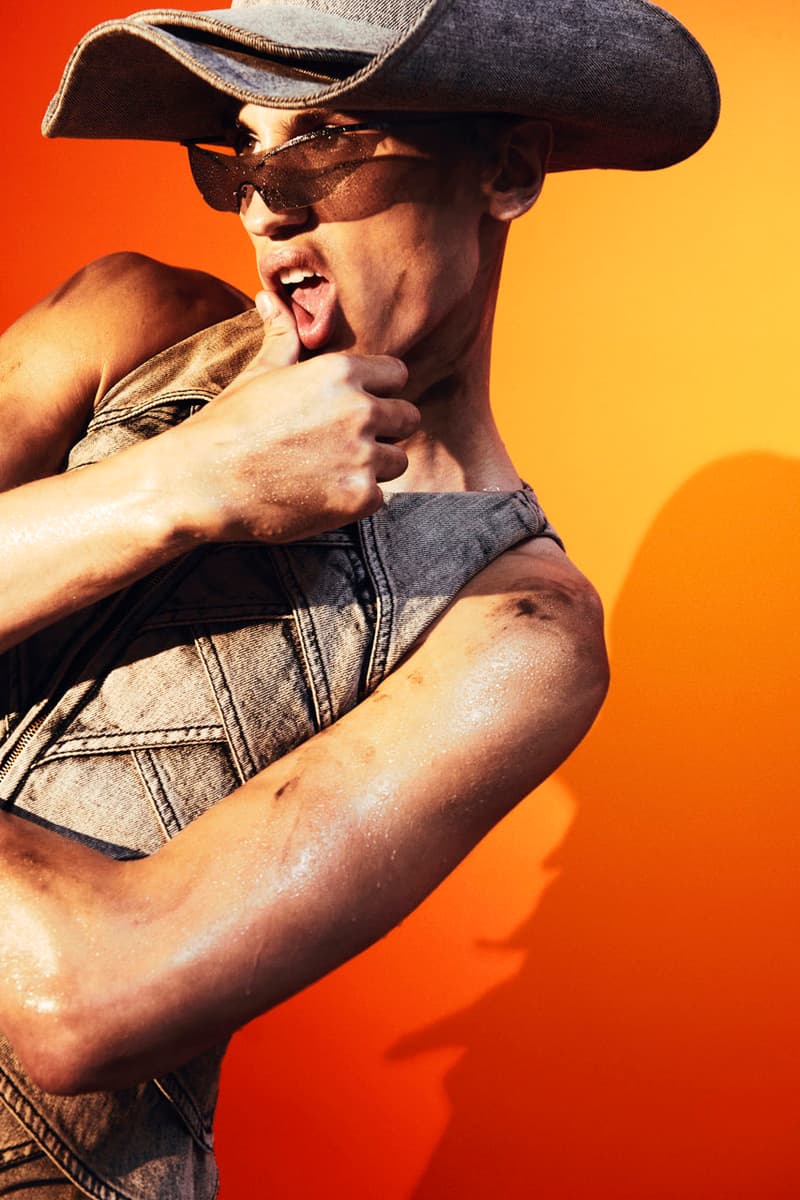 1 of 20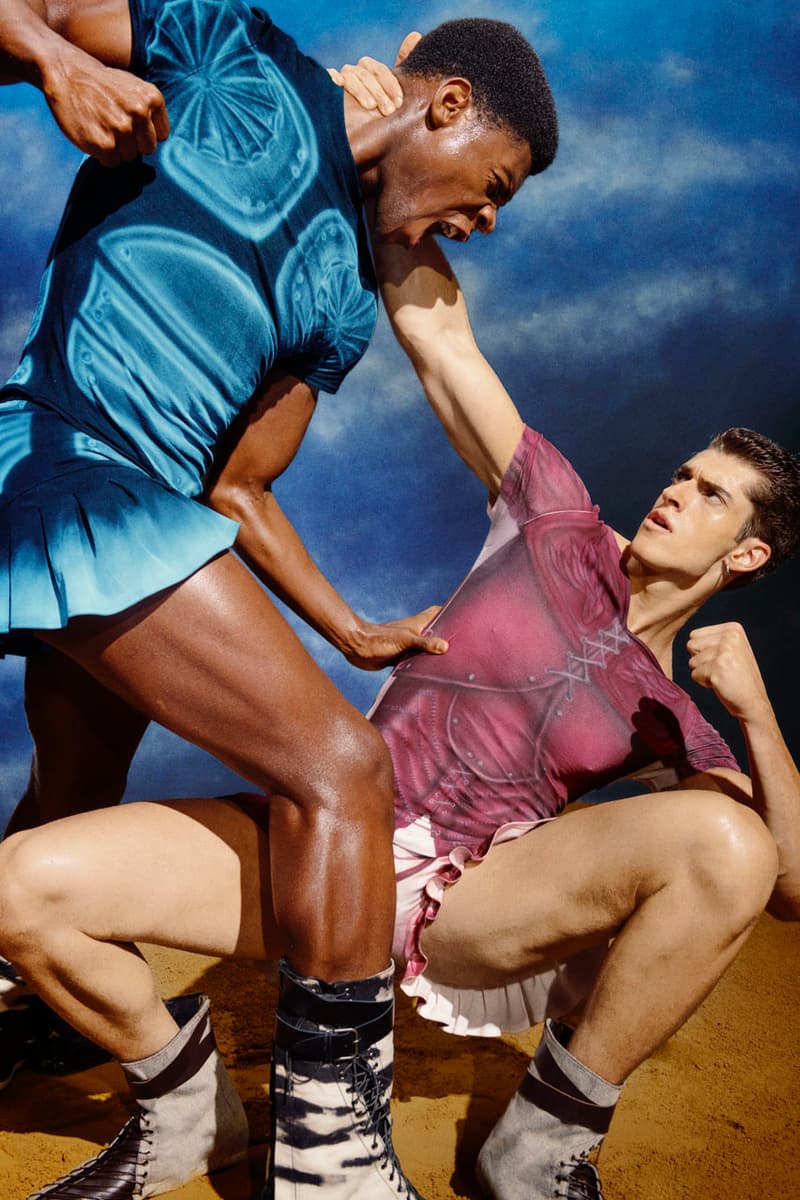 2 of 20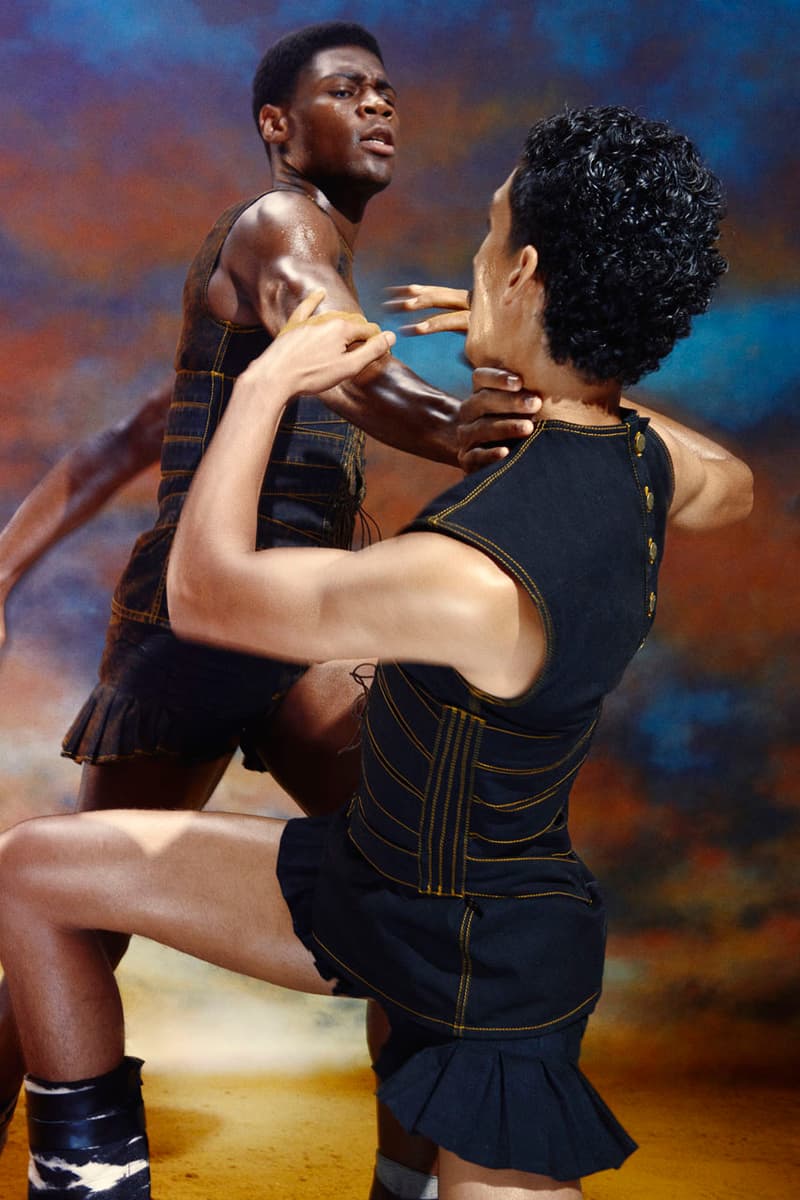 3 of 20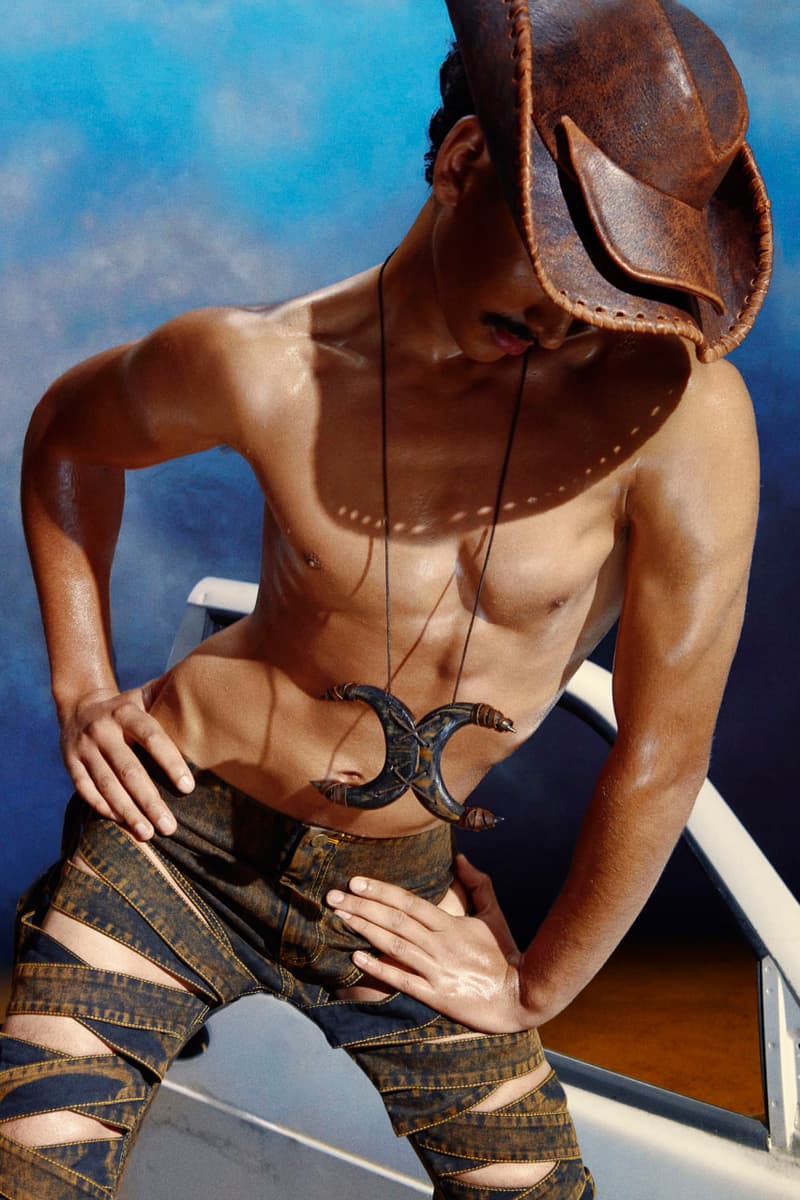 4 of 20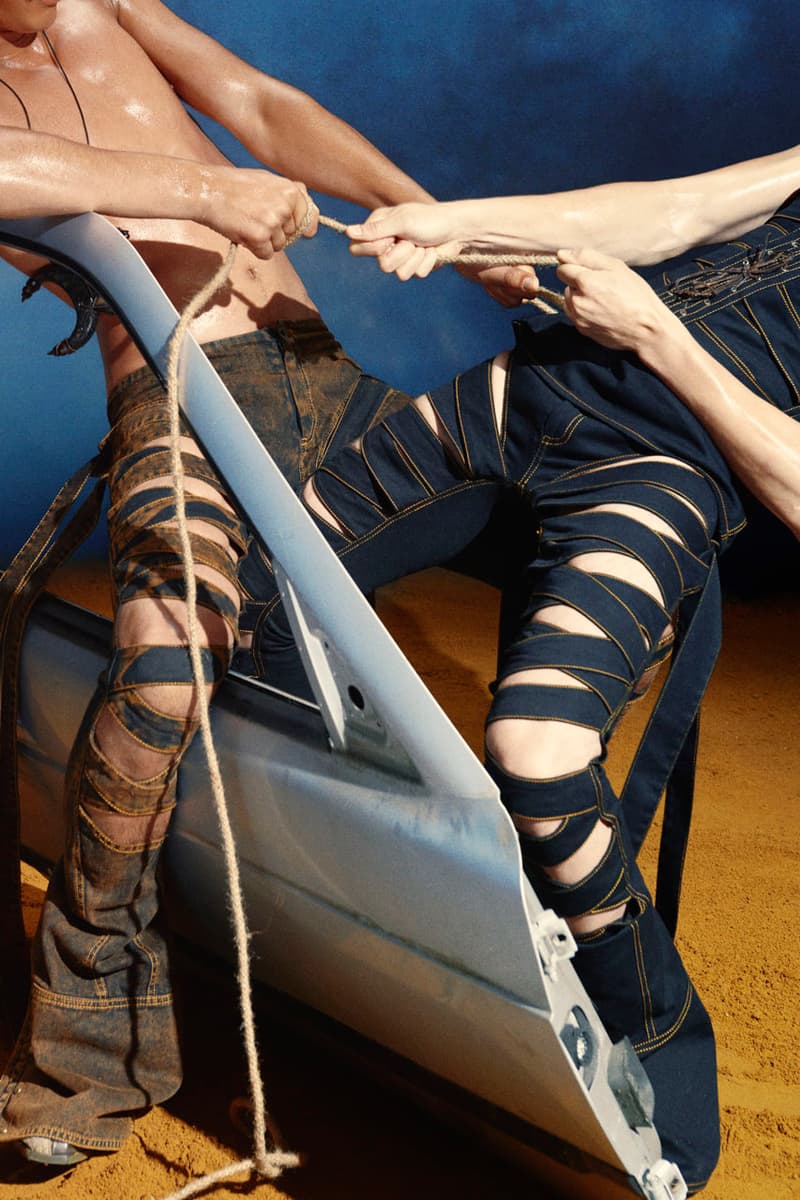 5 of 20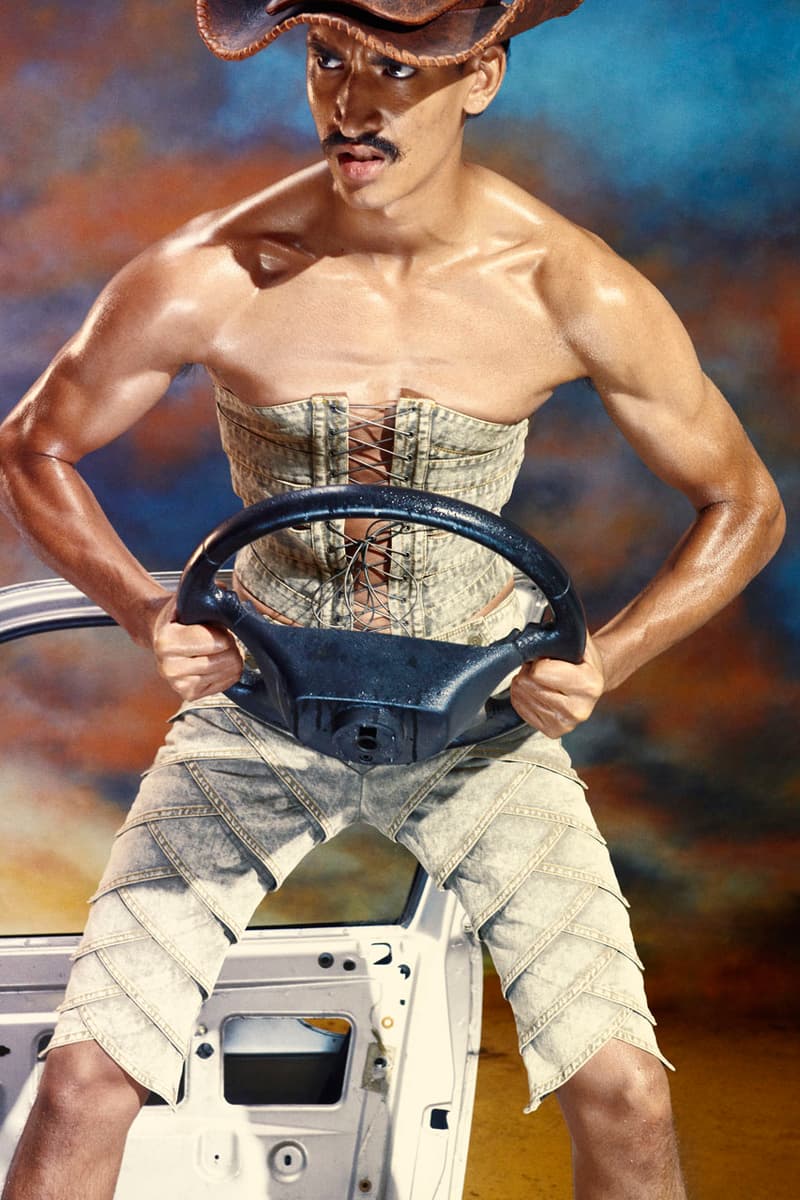 6 of 20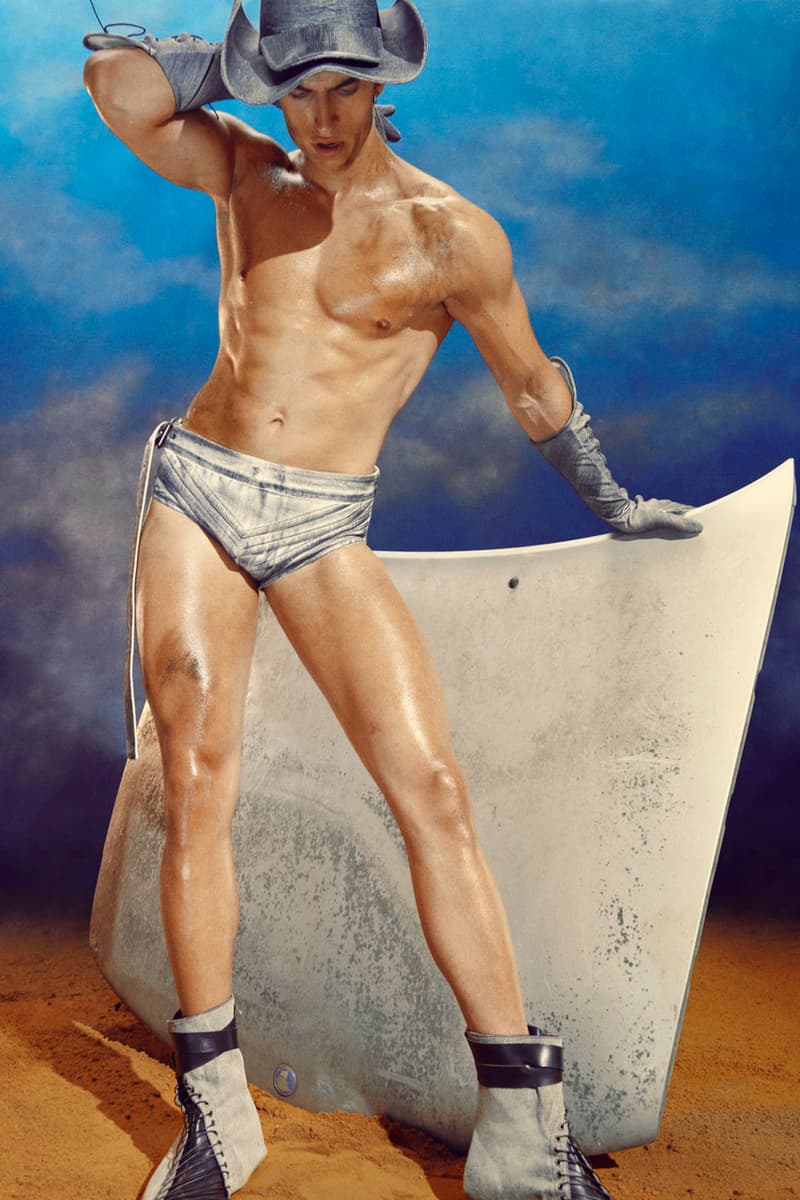 7 of 20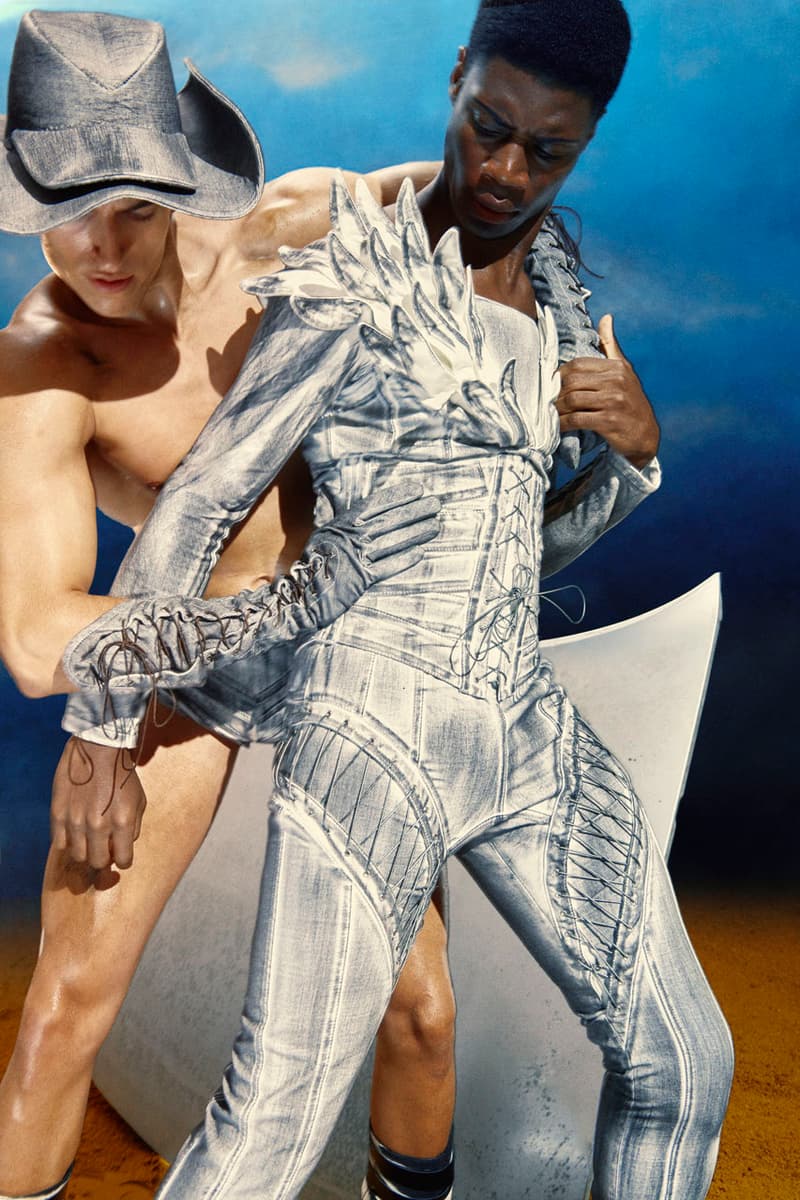 8 of 20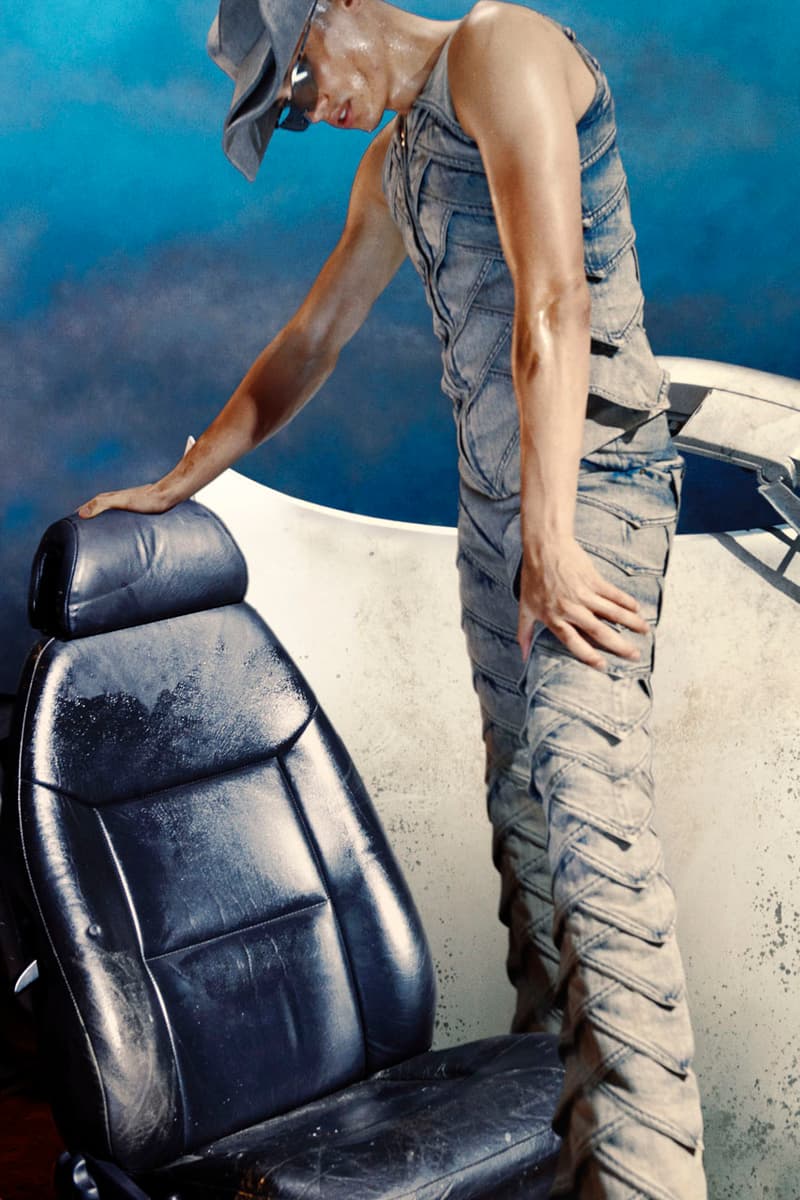 9 of 20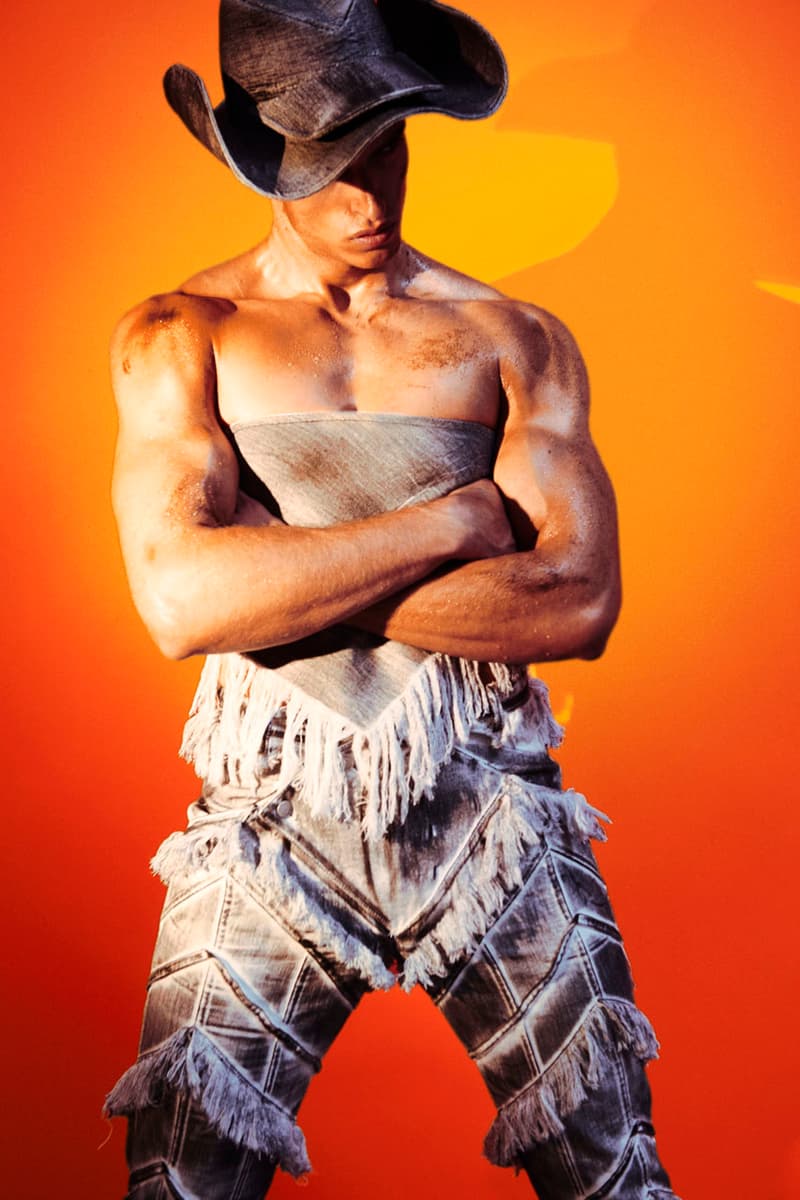 10 of 20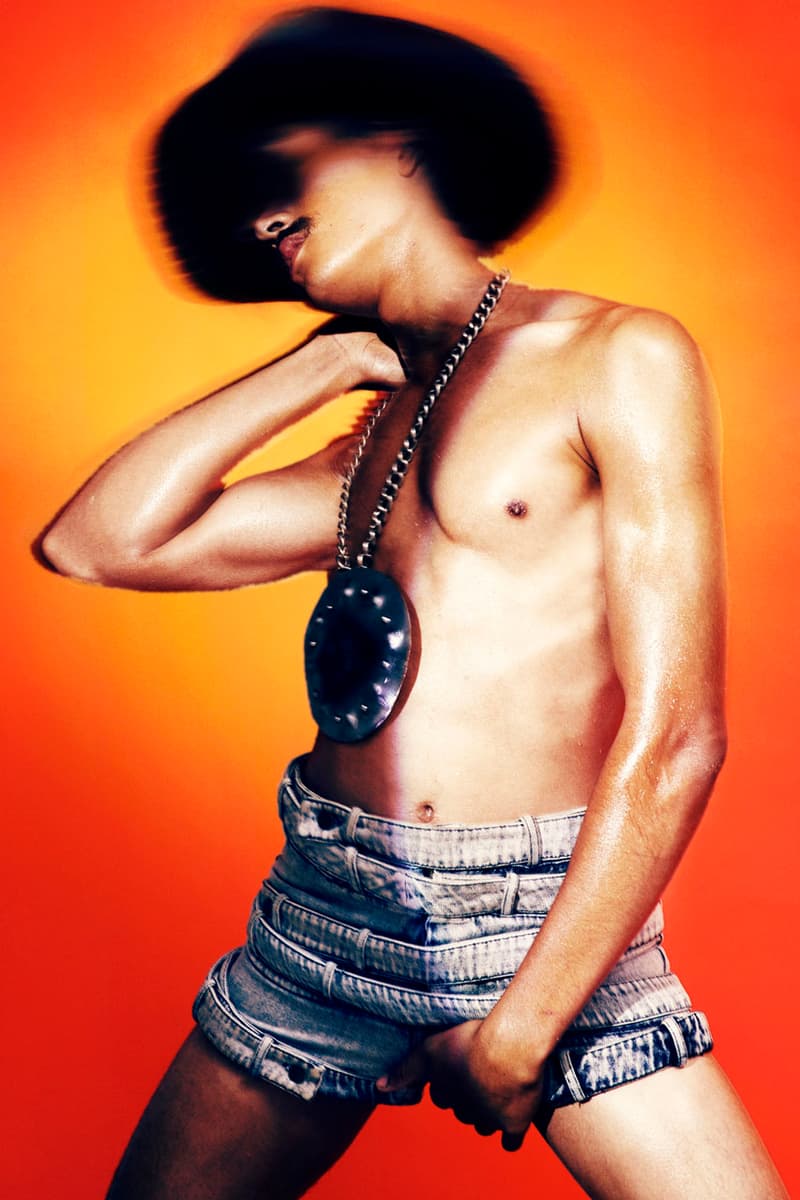 11 of 20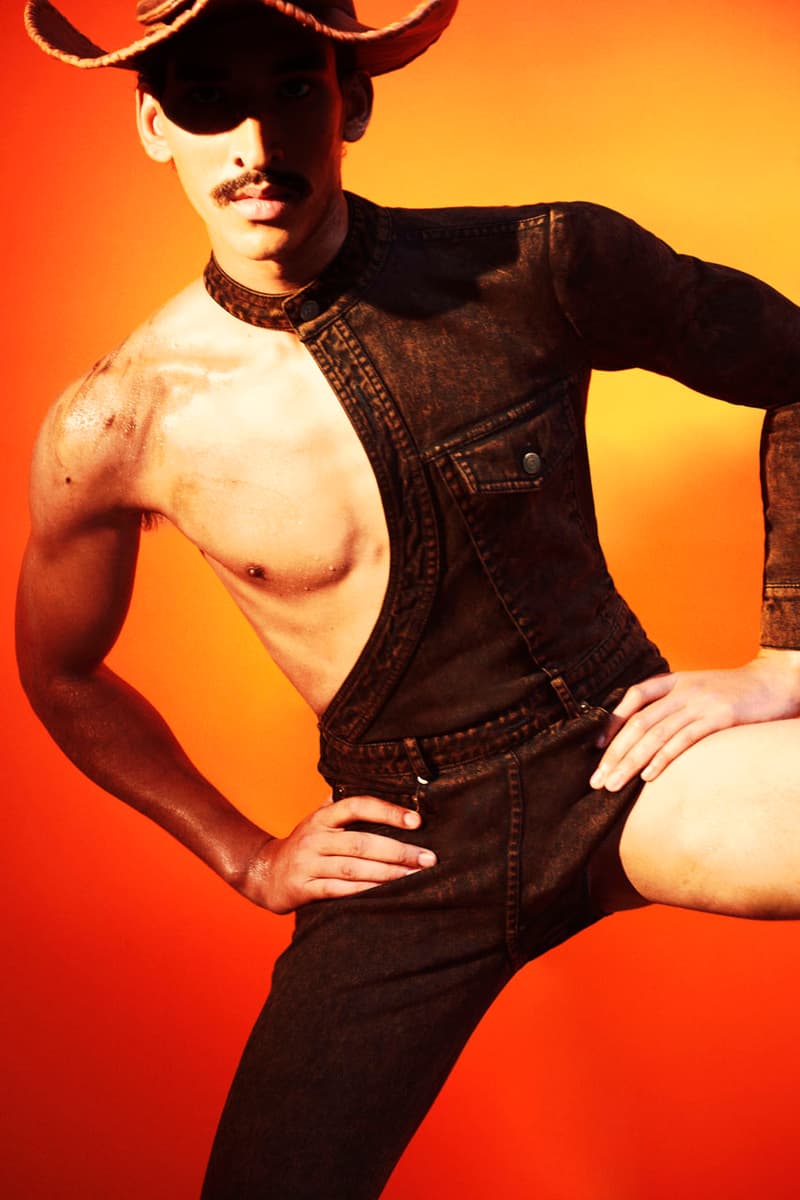 12 of 20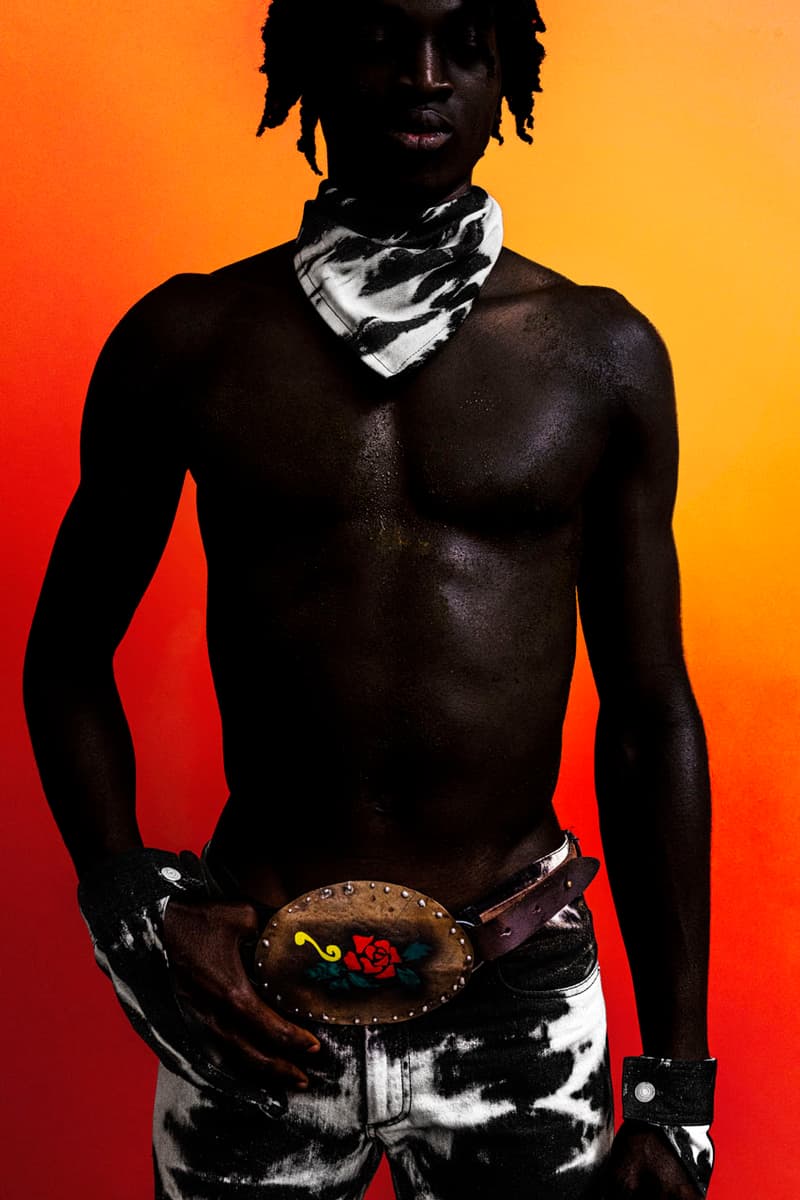 13 of 20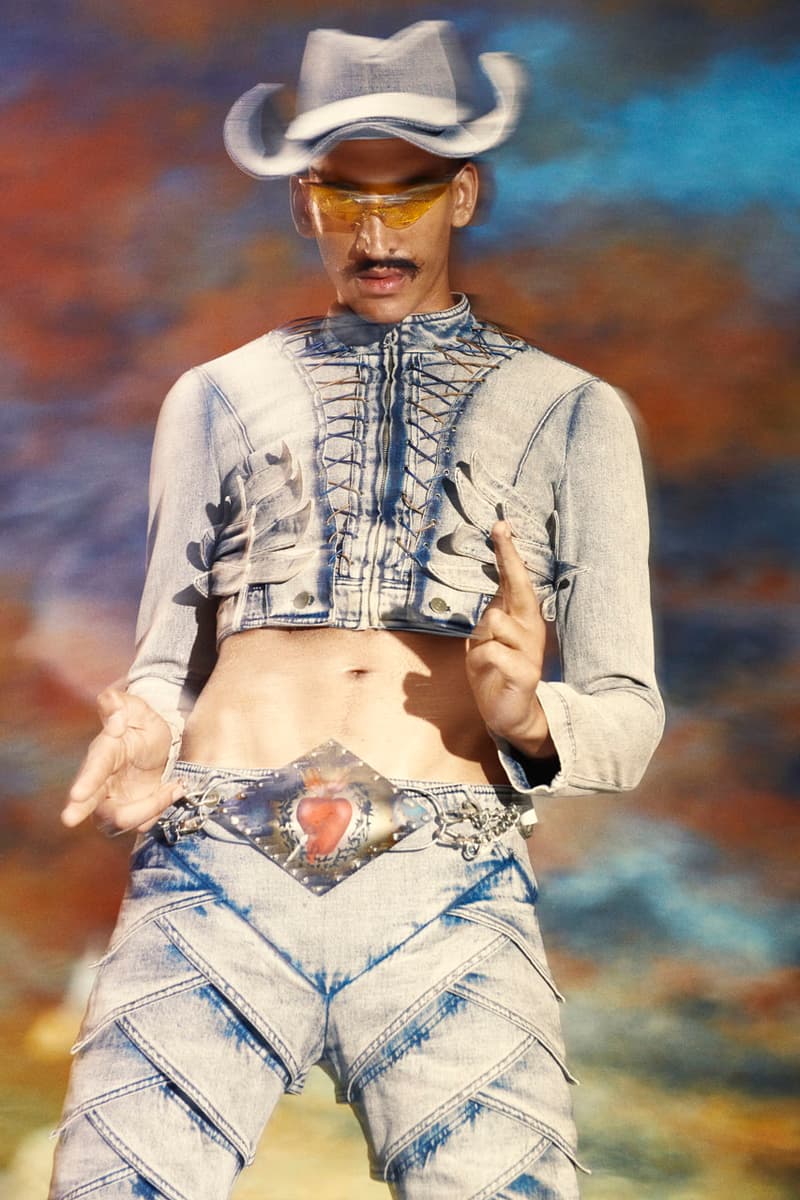 14 of 20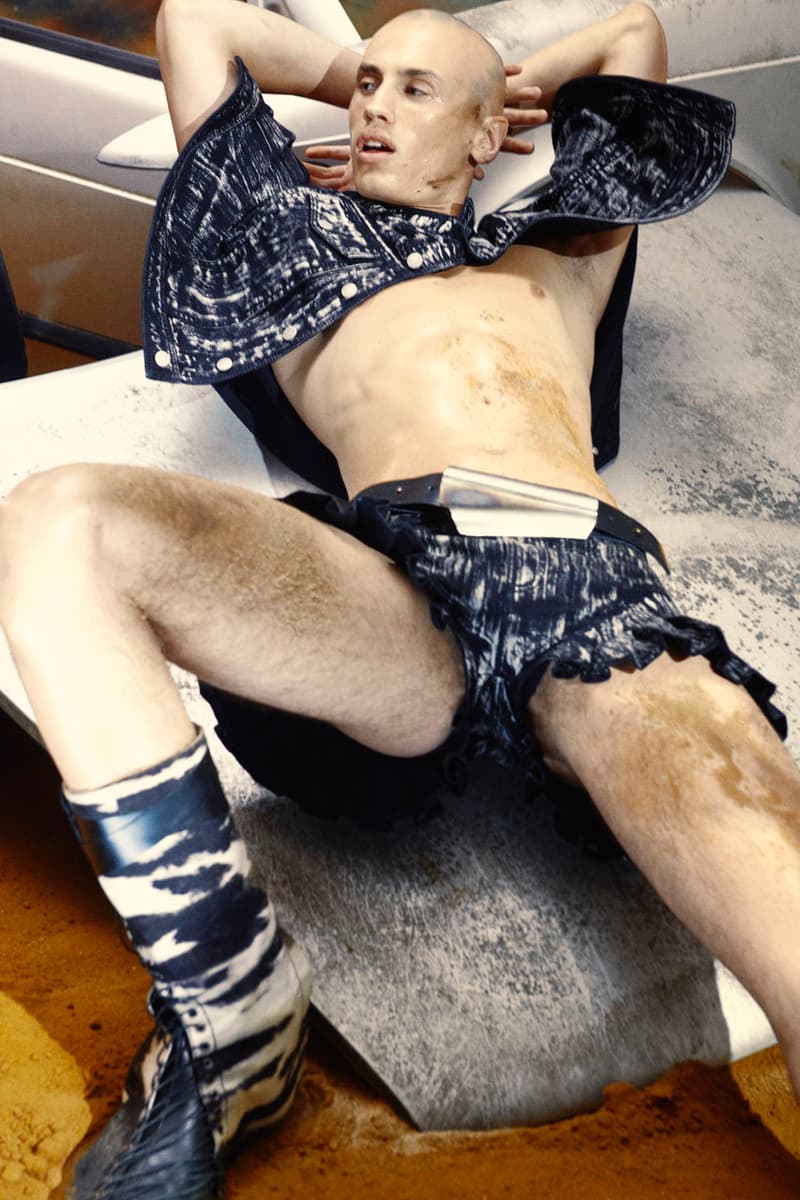 15 of 20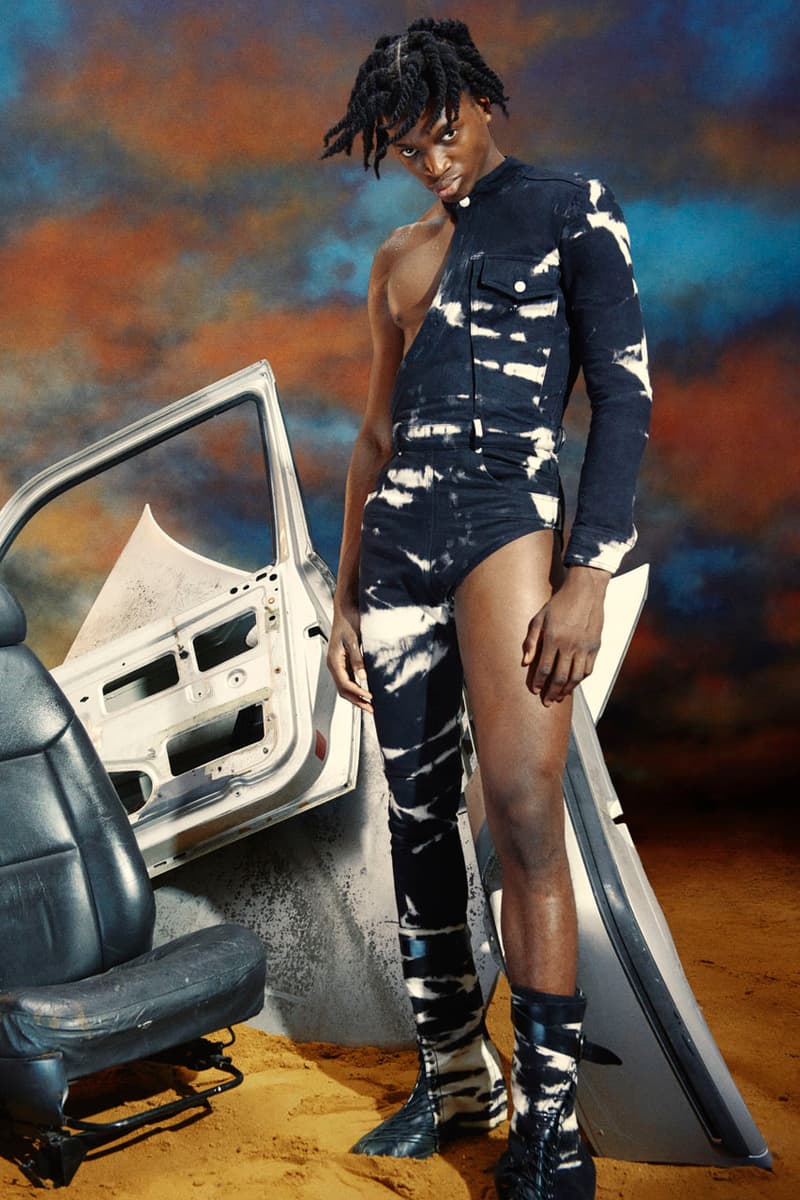 16 of 20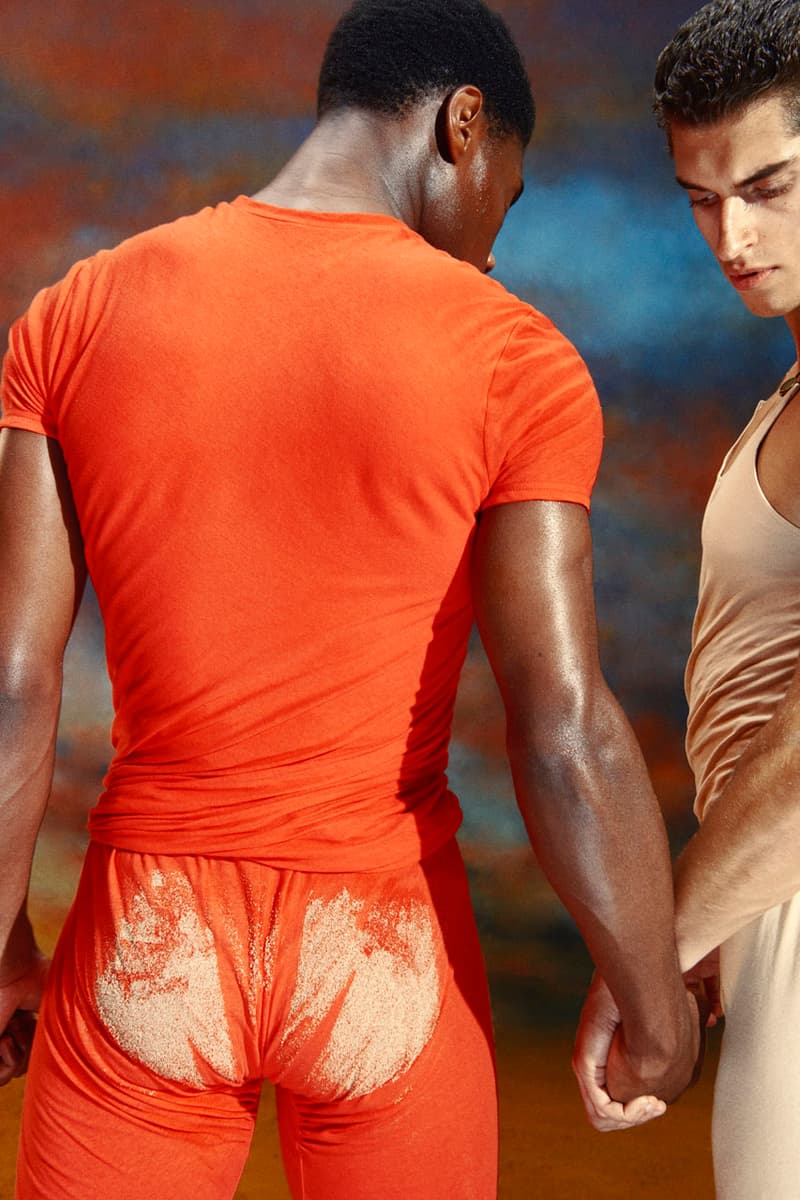 17 of 20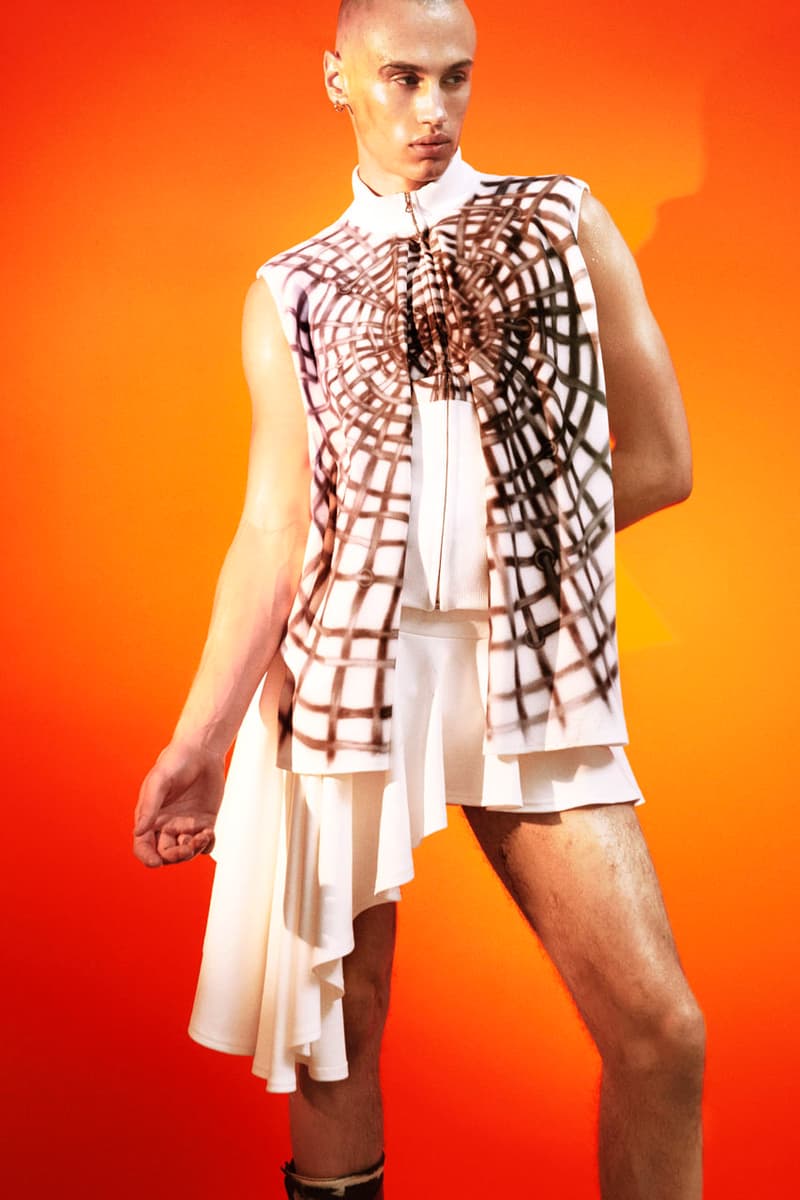 18 of 20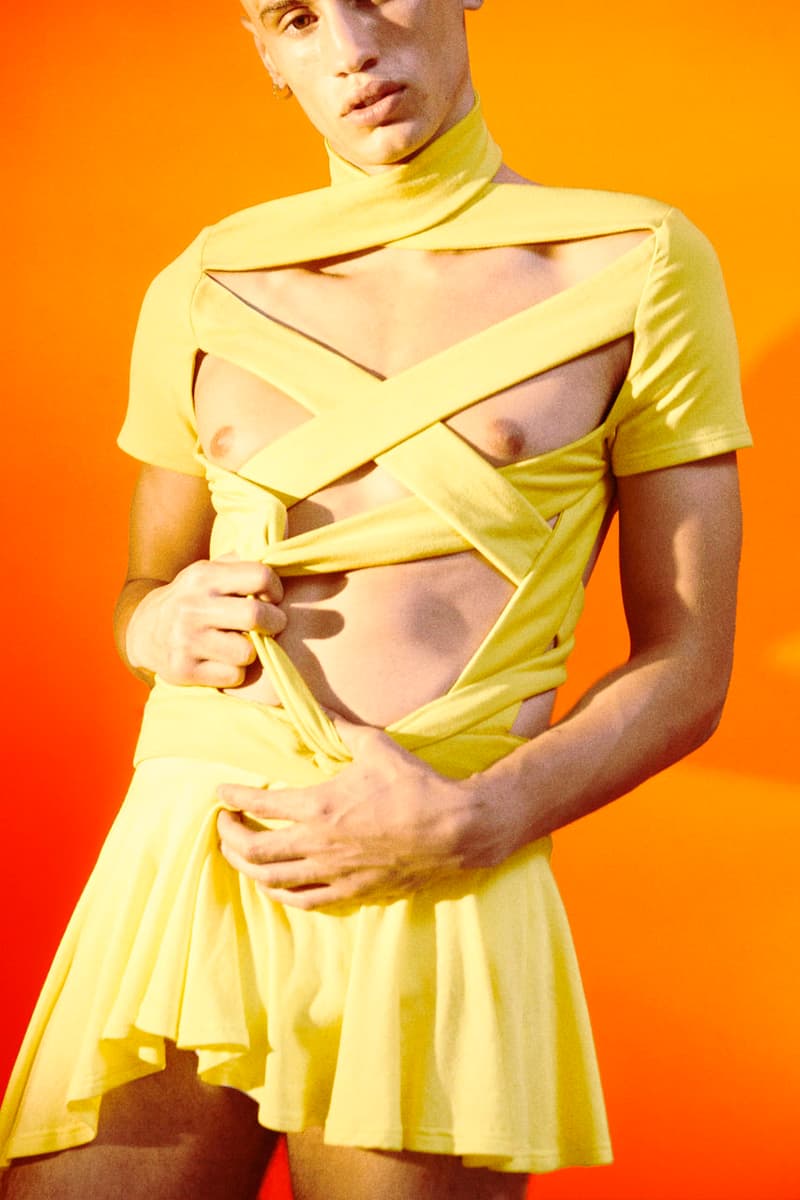 19 of 20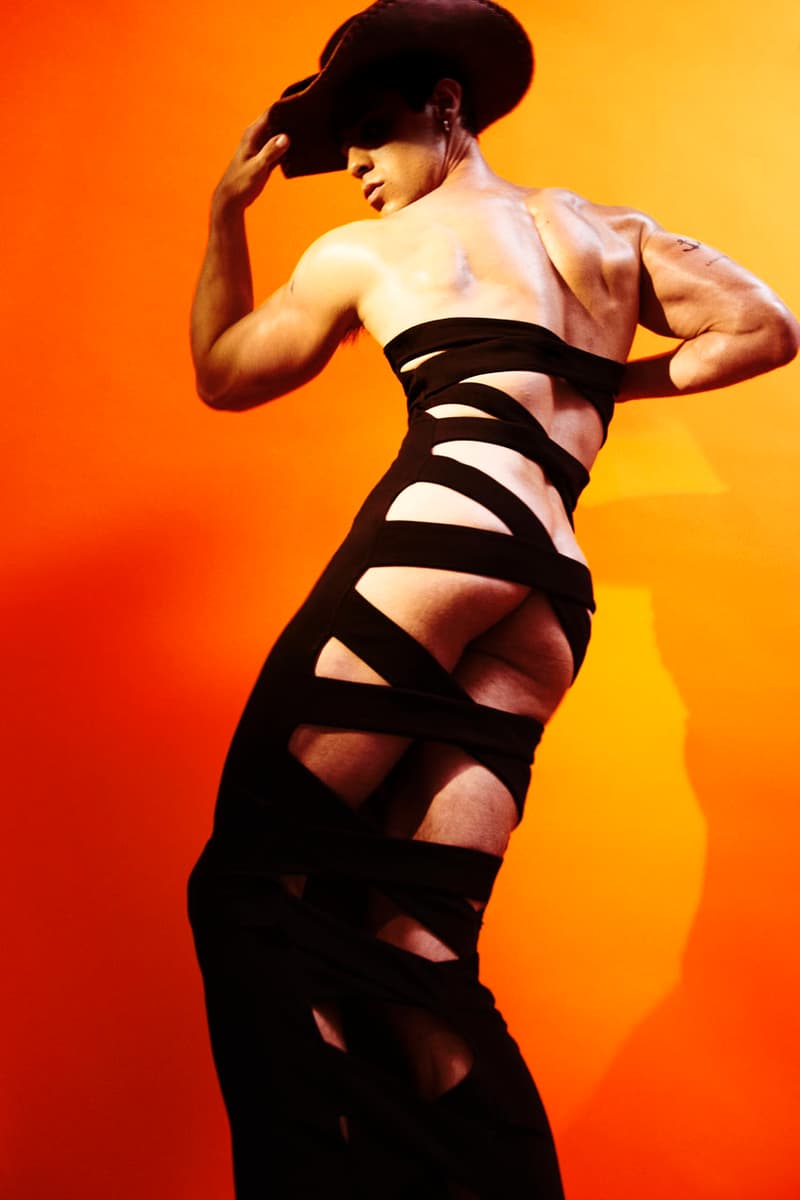 20 of 20
For Spring/Summer 2023, South Korean designer Goom Heo initially looked to the aesthetics of Swiss photographer Karlheinz Weinberger's rule-breaking imagery from the 1950s and '60s — which, more often than not, centered on rebellious, expressionless young subjects wearing pulled-up jeans and puffing on cigarettes. Rid of convention, it was the lensman's sentiment of nonchalant defiance that laid the groundwork for GOOMHEO's unrestrained "Dystopian Beach" collection.
Through the guise of a so-called "supercharged cowboy," the label reimagines signature denim silhouettes for the male form; some require acid stone washing techniques, others beckon hand-painted elevations and many simply call for bold cuts. Tops and bottoms are tailored asymmetrically to reveal whole arms and legs, while denim mini skirts, corsets and jackets are frayed, layered and cropped accordingly. Meanwhile, hand-printed airbrushing takes cues from traditional armor detailing, so as to recreate the effect of digital printing on jersey-reminiscent material.
Elsewhere, Heo introduces her namesake imprint's inaugural eyewear silhouette, built without a frame and galvanized by the brand's "goomiswatchingyou" eye motif. And in accessories, she offers a slew of leather cowboy hats, belts and larger-than-life pendant necklaces. All in all, the collection is a calculated riot, challenging the status quo of men's style with disruptive design codes and a forward-minded ethos.
Indulge in GOOMHEO's SS23 "Dystopian Beach" collection in the gallery above.
For more fashion news, check out Prada's SS23 womenswear collection.