Crenshaw Skate Club's Tobey McIntosh Puts His Own Spin on the Air Jordan 36 Low PE
Textures on the lateral and media panels are designed to mimic the apartment building he grew up in.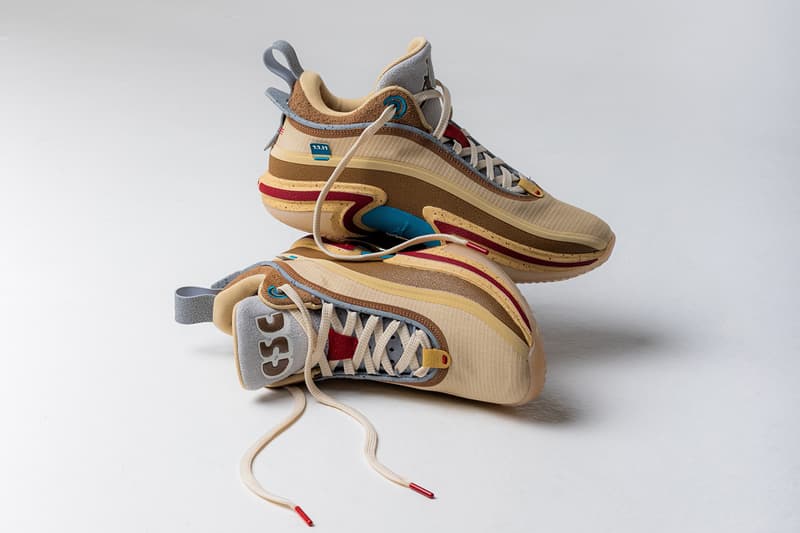 1 of 3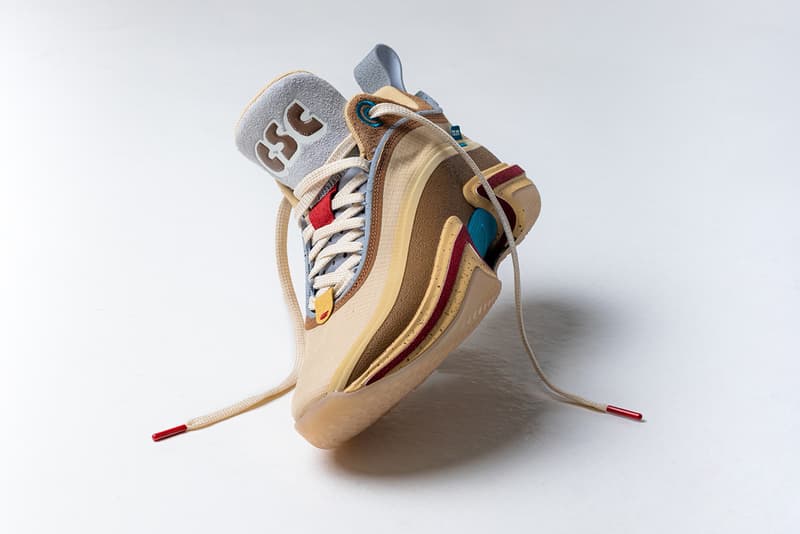 2 of 3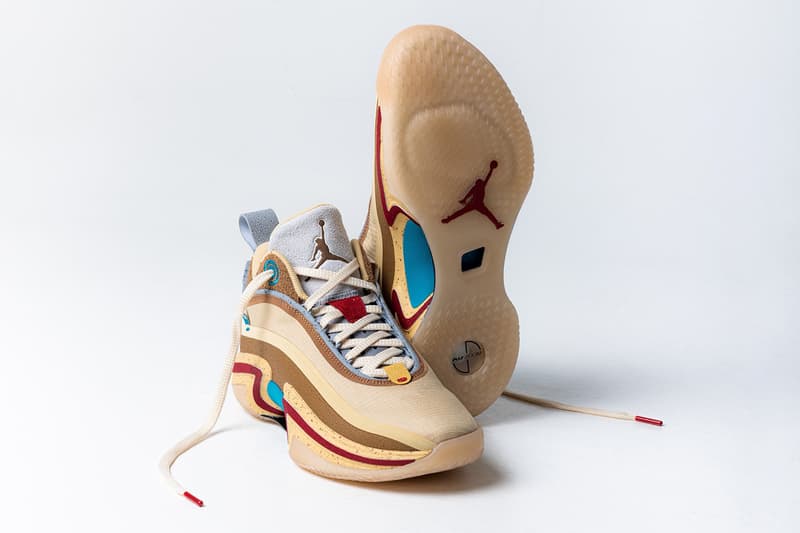 3 of 3
Very seldom will Jordan Brand participate in any collaborative initiatives unless there is a worthy story to tell. But this season, the imprint is linking up with various creatives in the space to have them share their journeys and affinities through special variations of the Air Jordan 36 Low. After revealing a boba milk tea-inspired installment with Cameron Look also known as @koolmac, the Jumpman family has tapped Crenshaw Skate Club's Tobey McIntosh to reveal his version of the court-ready model.
For McIntosh, the key with his design was to translate elements from his upbringing and his brand onto the shoe. The key components here are the lateral and medial walls, both of which are devised with brown exteriors and rough textures that are symbolic of the apartment buildings that he grew up in. In addition, the heel tabs have been fashioned with cement print to represent how black skaters are the cement that holds the skate industry together, and he places Crenshaw Skate Club acronym on the tongue of the left foot to call out his brand.
"The alignment of Crenshaw Skate Club and a basketball sneaker may seem odd. But, Jordan to me is so much more than basketball," McIntosh says. "Even if you are not familiar with basketball, when you hear the name Micheal Jordan you think of Excellence. That name goes beyond basketball, it can be used as an adjective to describe someone in the highest level of a certain field. You can be the Micheal Jordan of skateboarding, The Micheal Jordan of Engineering, etc. Being able to be aligned with such greatness is surreal. What I strive to do is show all kids that look like me, that they can be Micheal Jordan in whatever they decide to do.Being able to work on this shoe shows that you can accomplish anything you truly set your mind to. A kid from Crenshaw can design his own Jordan shoe. And this project represents just that."
These are a friends and family pair only and will not release to the public.
In other news, HYPEBEAST has rounded up this week's best sneaker releases.