Hard Rock Cafe Debuts Lionel Messi's Signature Cheese Burger
"Make it extra 'Messi' with an added fried egg."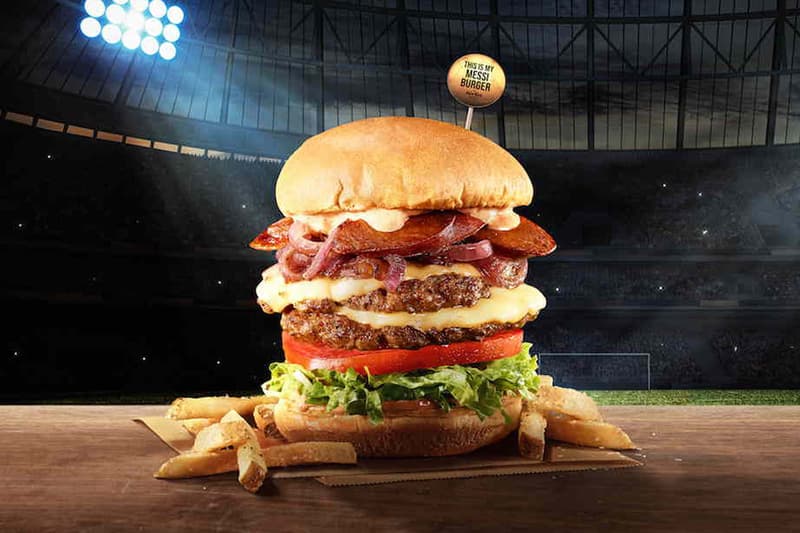 Soccer star Lionel Messi has just been given his own signature burger with the help of Hard Rock Cafe Las Vegas.
As part of the "LIVE GREATNESS" campaign, which includes co-branded merchandise, the Messi Burger sees two seared ground beef patties, provolone cheese, chorizo, red onions, Hard Rock's in-house sauce (tangy and smoky with a little bit of spice), lettuce, tomato, and a brioche bun.
Hard Rock Cafe recommends getting extra "Messi" by adding a fried egg on top.
View this post on Instagram
In other food news, McDonald's embeds fast food into Impressionist paintings.