Just Blaze Teases Potential "Lord Knows Pt. 2" Collaboration With Drake
A sequel to the 'Take Care' track might just be on its way.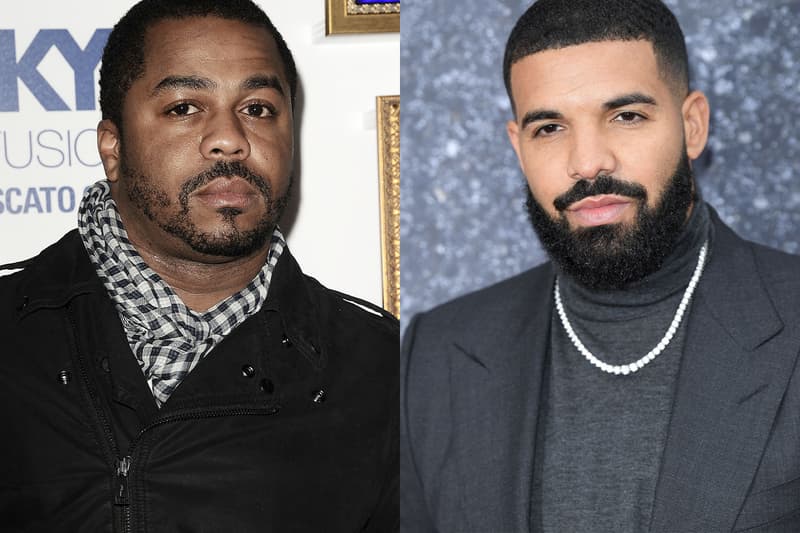 Ten years ago, Just Blaze and Drake collaborated on fan-favorite Take Care track, "Lord Knows." Earlier this week, Drake took to his Instagram Stories to share a throwback photo of himself with Just Blaze, Kanye West and Jim Jones, modeling for the clothing brand LRG.
The producer later posted the picture to his own page, teasing fans of a potential "Lord Knows Pt. 2." In a caption accompanying the photo, Just Blaze wrote, "Wow, @champagnepapi went back! Sooo…Can we put out 'Lord Knows Pt. 2' now? Sponsored by the good folks at @lrgclothing." Back in 2011, Drake spoke about the track and his collaboration with Blaze with Steregum and said at the time, "'Lord Knows' is one of my favorite songs. It's on some real rap shit. I think I rapped like 52 bars on it. It's great. Just Blaze did the beat. It was so amazing because it was a gospel sample and the gospel group didn't want to clear the sample, so we had a choir come in and re-sing the sample. The new beat versus the old beat, the new beat is so much better."
He continued to discuss Blazes work on the track stating, "He did so much with the beat, because he could manipulate the sample — I mean not the sample, we did it all over — he can manipulate the music. With that being said, it ended up being one of my favorite records. It's on some real rap shit. It's reminiscent of 'Ignorant Shit.'"
Revisit "Lord Knows" below.
In other music news, Swizz Beatz, Timbaland and Lena Waithe team up for Amazon documentary Gifted & Black.