Apple's Al Maryah Island Store Opens in Abu Dhabi
Set atop a cascading water pyramid.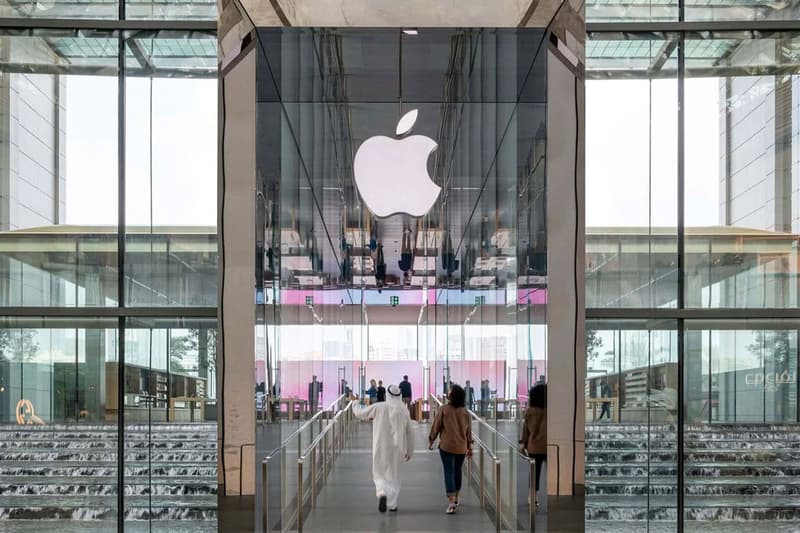 1 of 8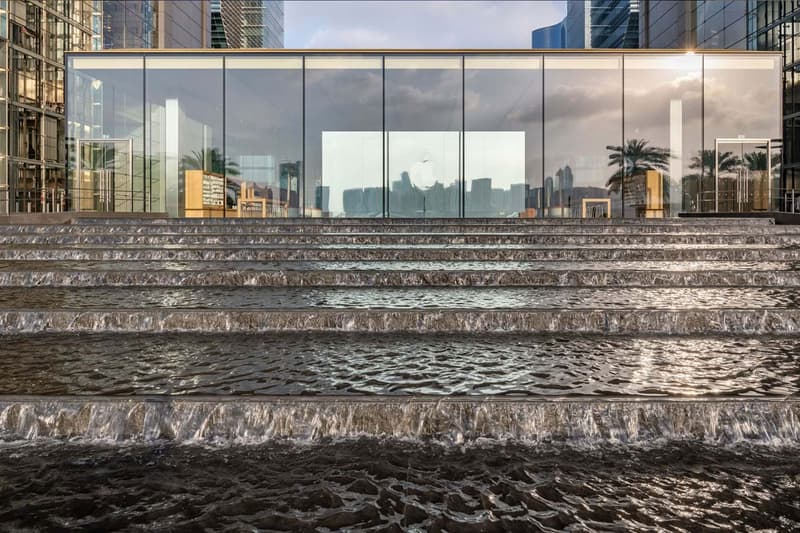 2 of 8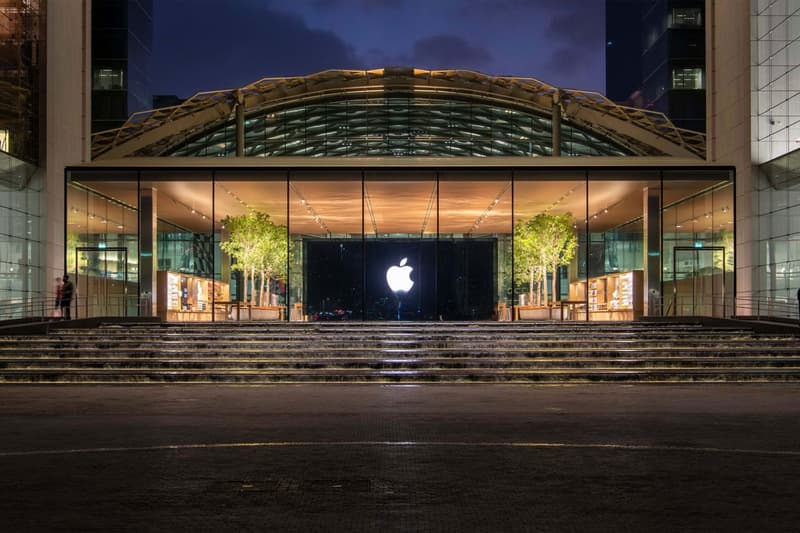 3 of 8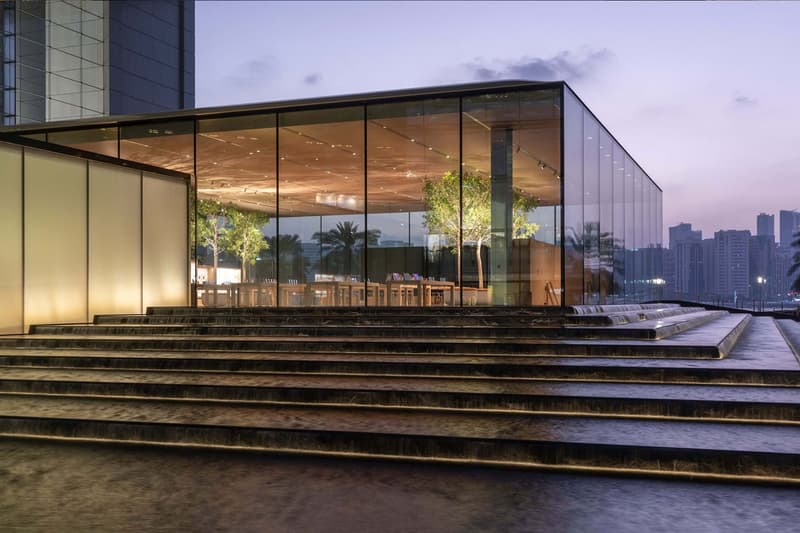 4 of 8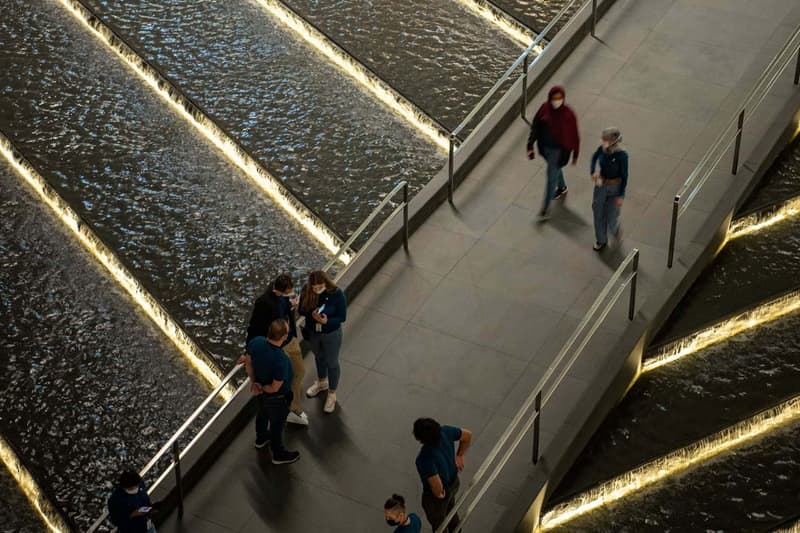 5 of 8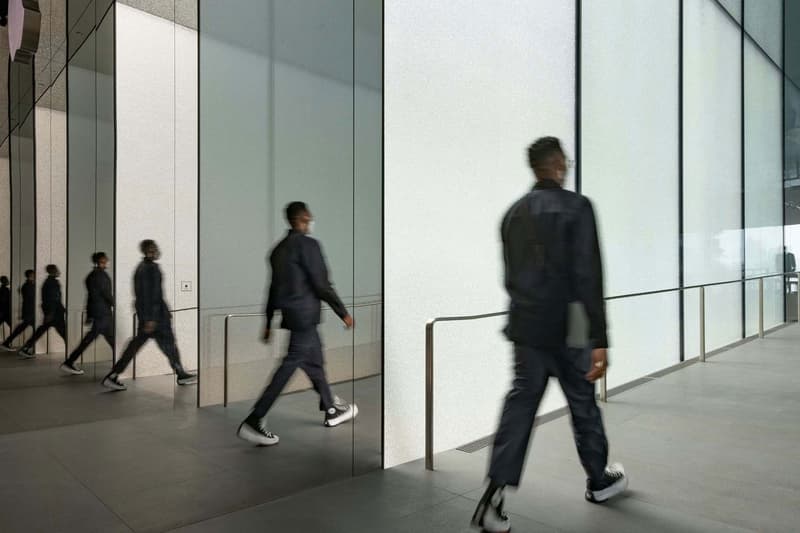 6 of 8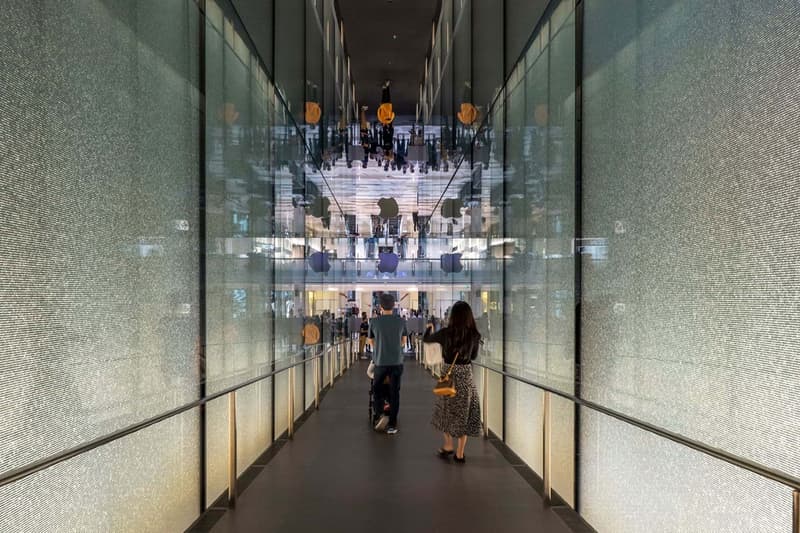 7 of 8
8 of 8
Apple has officially opened its new Al Maryah Island store in Abu Dhabi. The structure was designed by Foster + Partners, the design firm behind its other locations including Apple's stores in Marina Bay Sands, Fifth Avenue, Miami and Tokyo.
The Al Maryah Island store is situated under the Abu Dhabi Securities Exchange building and rests on a raised podium surrounded by cascading waterfalls. A pair of bridges cross the stepped granite pyramid from the outside, and an alternate entrance is connected to the Galleria Al Maryah Island Mall through a glass tunnel.
"Elevated above the promenade, it marks a distinctive new presence as a glistening pearl atop a cascading black water feature," said Foster + Partners.
Inside, the product tables are surrounded by tall ficus trees that stretch up towards the 5.75-meter-high gold-fabric ceilings. Surrounding floor-to-ceiling windows provide a panoramic view of Abu Dhabi
"The design of Apple Al Maryah Island is all about the view of the extraordinary skyline of Abu Dhabi and creating an experiential route for visitors, as they walk through surrounded by the calming water and mirrors," said Foster + Partners head of the studio, Stefan Behling. "It seeks to draw the vitality of the waterfront promenade through the site and into the store, blurring the boundaries between inside and outside, and generating an exhilarating and inspirational Apple store."
Elsewhere in design, Yamaha crafts motorcycle and instrument-inspired computer mice.