A Look Inside Apple's Wavy "Aventura" Store in Miami
Designed in collaboration with Jony Ive.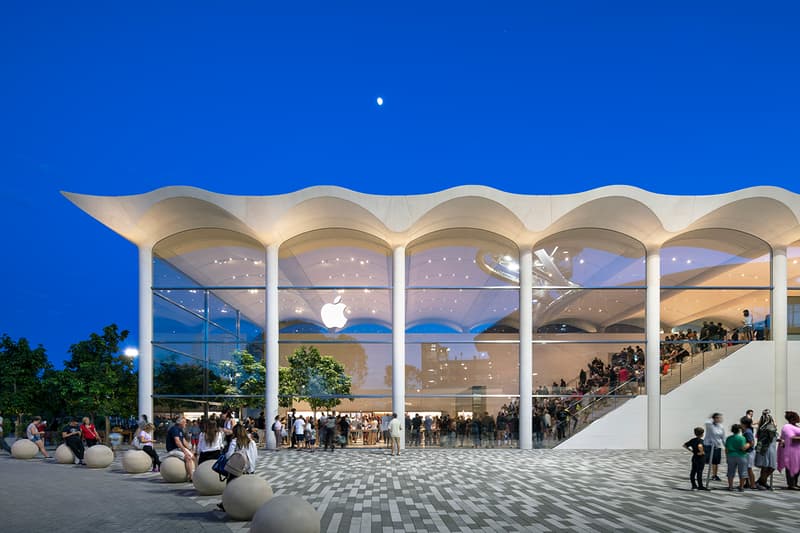 1 of 7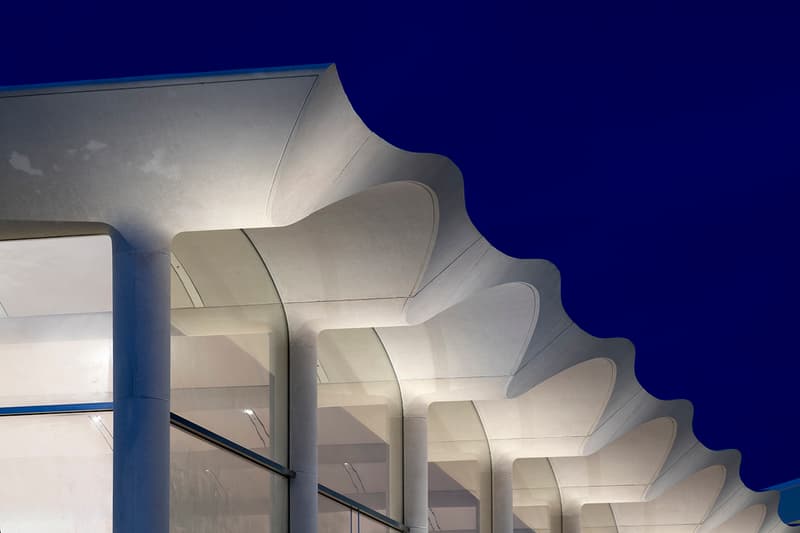 2 of 7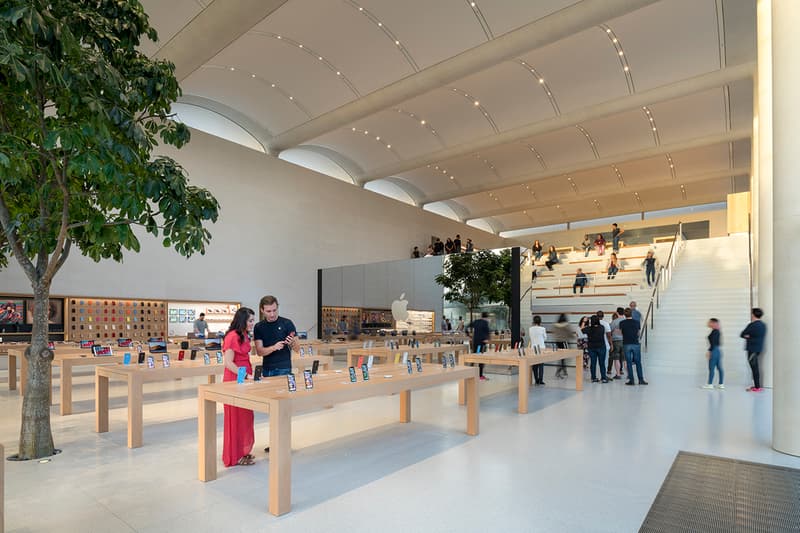 3 of 7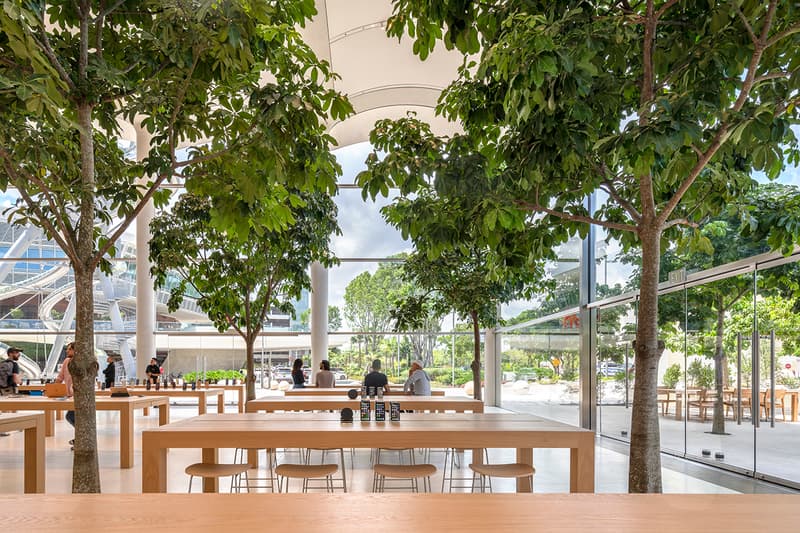 4 of 7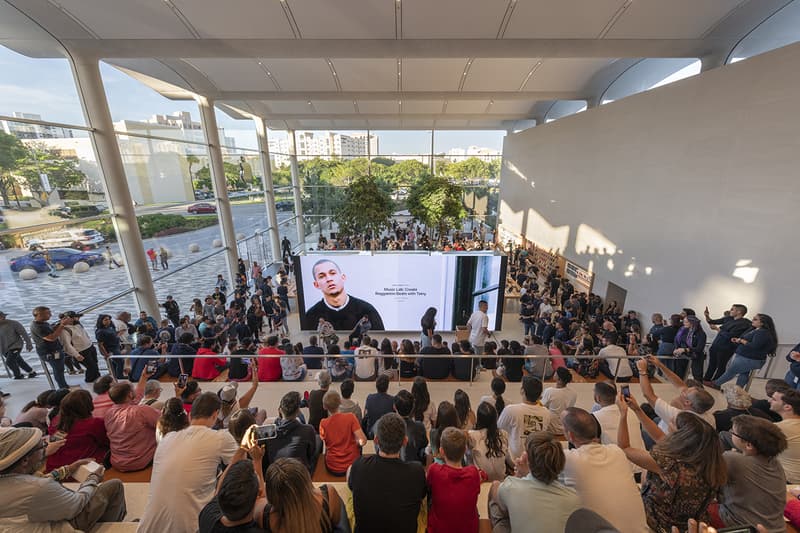 5 of 7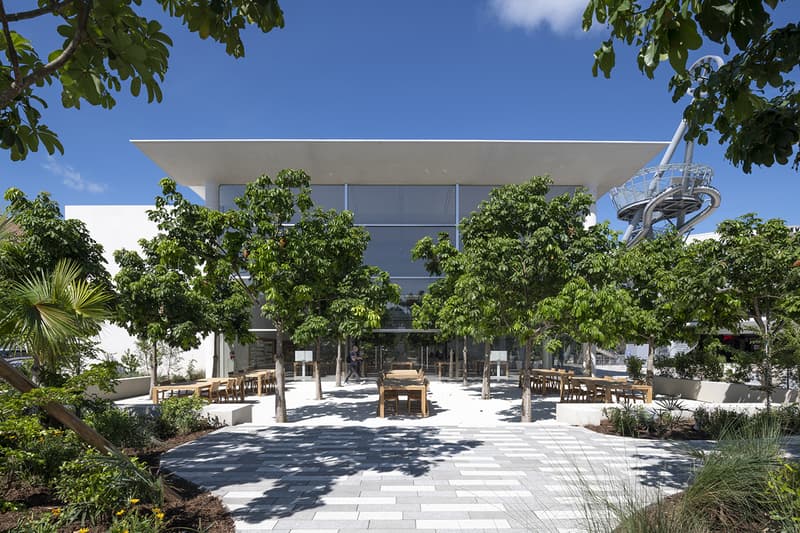 6 of 7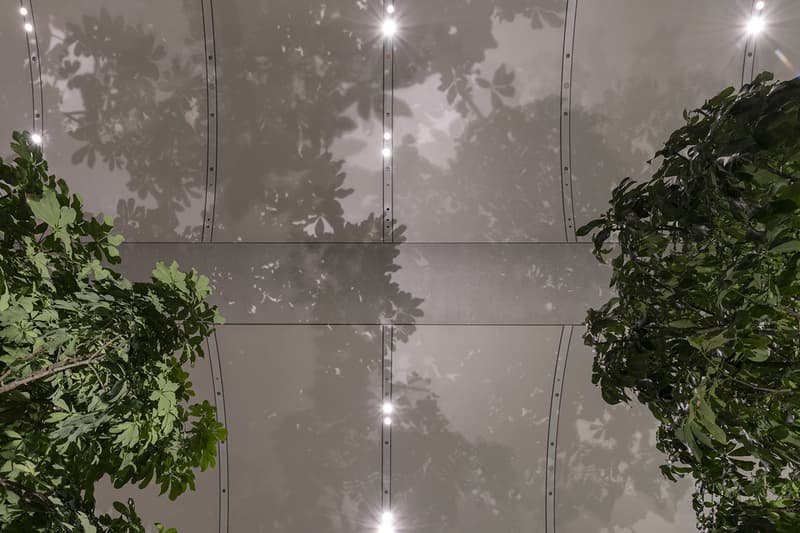 7 of 7
Former Apple chief design officer Jony Ive left many fans in shambles after moving on from the tech company earlier this year, but the British designer's legacy still lingers as projects in the works prior to his departure begin to release. One of such projects is Apple's new "Aventura" Store, located in north Miami at Aventura Mall. Foster + Partners, the design firm behind the architectural project, worked closely with Ive to bring the storefront to life.
The goal was to design a building that blends in with South Beach's distinct Art Deco architecture, and the design team delivered in the form of an exaggerated wavy concrete roof supported by thin steel and concrete columns."The language and materiality at Apple Aventura Mall are inspired by Miami's white Art Deco traditions and climate, making it an expression of its place and culture," says Stefan Behling, Foster + Partners' head of studio. Foster + Partners also made use of the same white concrete when designing Apple Park in Cupertino, however, "this is the first Apple store to feature white precast concrete as the predominant structural system," continues Behling.
Floor-to-ceiling windows complement the concrete and allow plenty of light to enter the two-story space, while indoor trees juxtapose the sprawling iPhone, iPad and MacBook displays. An amphitheater with built-in stadium seats and a large screen take over the middle of the store to function as an area for in-store talks and genius appointments. Inspired by "Miami's outdoor lifestyle," Apple also created an "outdoor Genius Grove" courtyard outside where people can gather with their devices amongst plants and outdoor furniture.
For more in architecture, check out PUMA's first North American flagship store in NYC.