Intel, AMD and ARM Agree on Universal Standard for Chiplets
Potentially increasing development speeds and reducing cost and waste.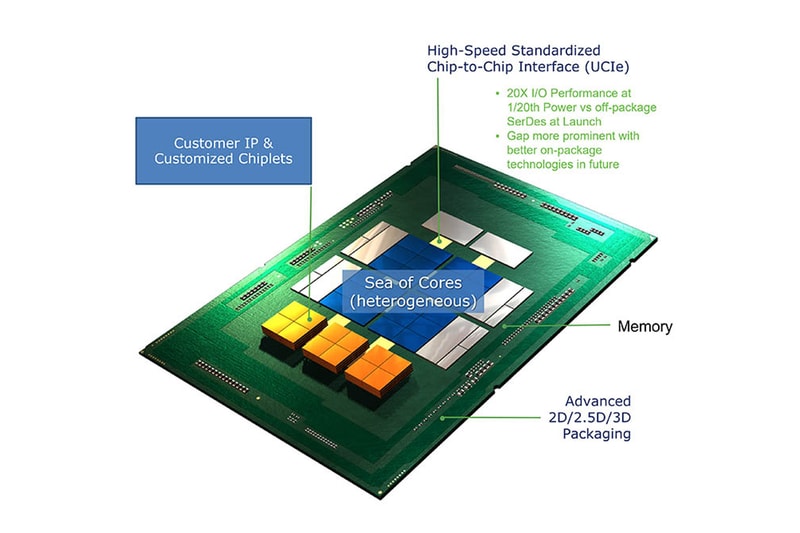 Major chip manufacturers Intel, AMD and ARM have now come together in agreement on a universal chiplet standard.
Known aptly as Universal Chiplet Interconnect Express (UCIe), the new coalition includes other tech giants such as Samsung, Microsoft, Meta, Google, Qualcomm and TSMC, and the shared design will enable these manufacturers to "mix and match" chiplets from each other to create the best system-on-chips without increased cost, time and effort from producing their own unique designs from scratch. They'll also potentially perform more consistently, benefiting everything from smartphones to cloud servers.
So far, the coalition has already ratified a UCIe 1.0 design, although Engadget points out that it could still be some time before consumers will be able to pick up a chip with that specification given that the group still needs to define its form factor and protocols among other intricacies. Of course, there's also the issue with global supply chain shortages.
Elsewhere in tech, Apple will be hosting a "Peek Performance" event on March 8.