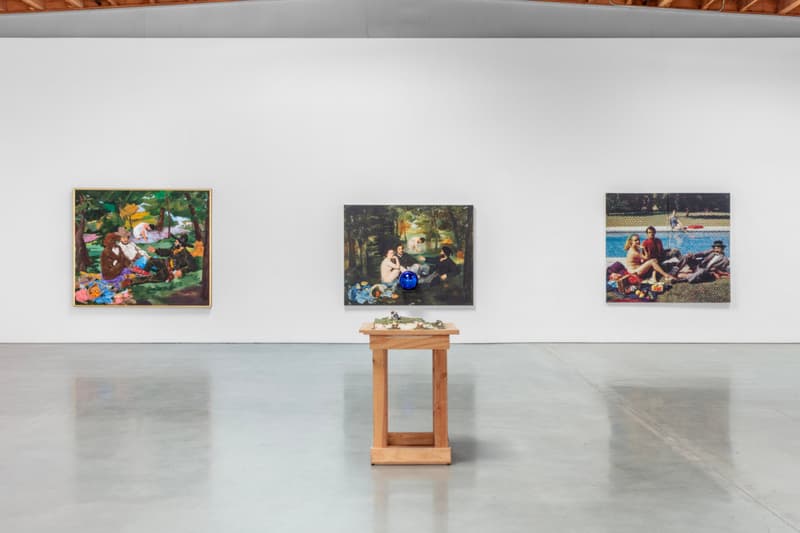 1 of 15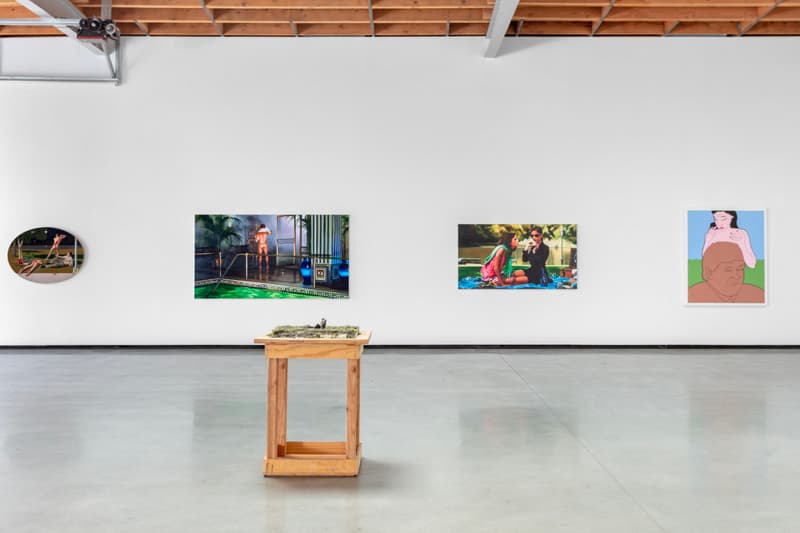 2 of 15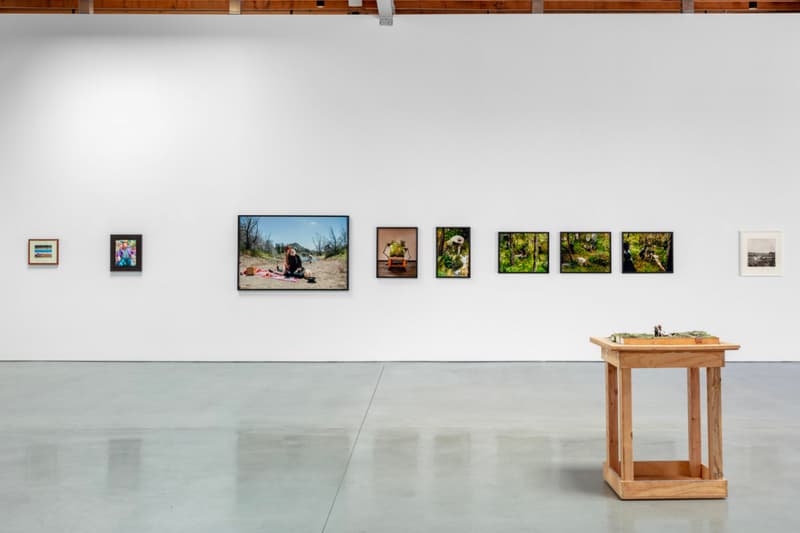 3 of 15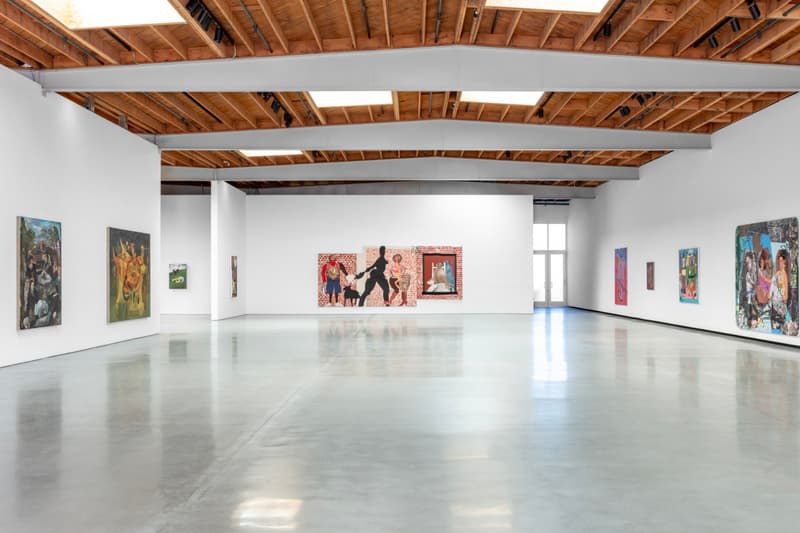 4 of 15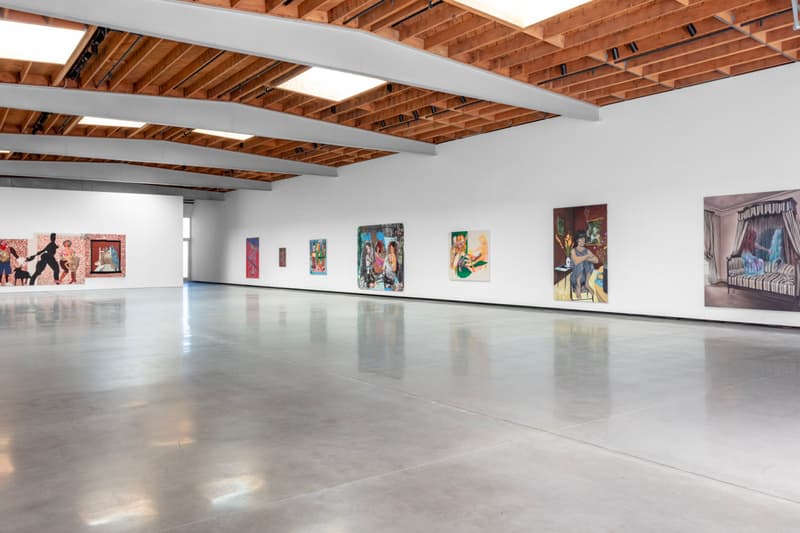 5 of 15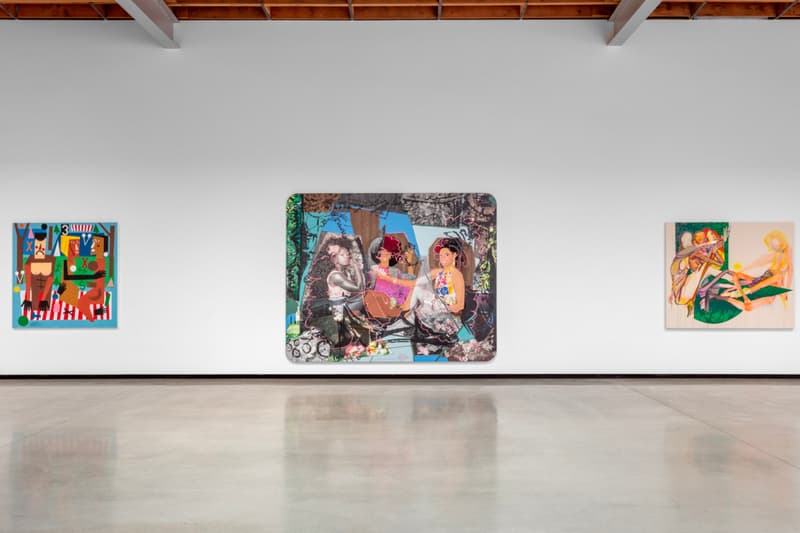 6 of 15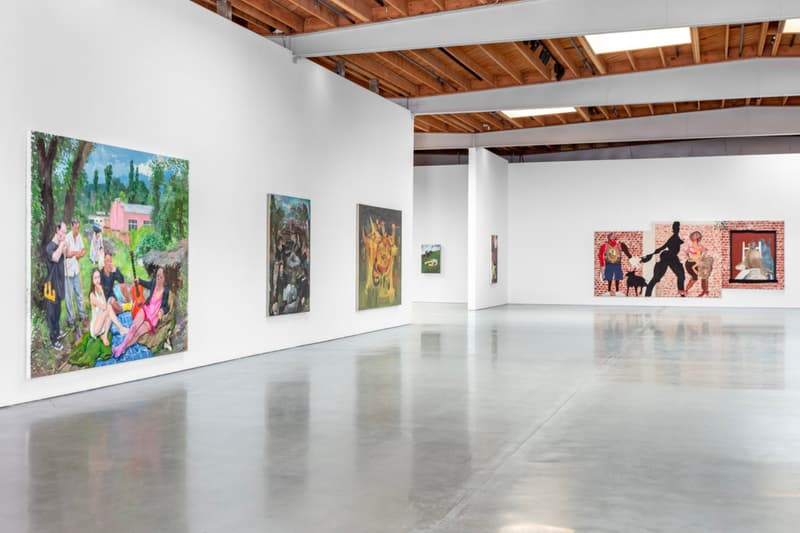 7 of 15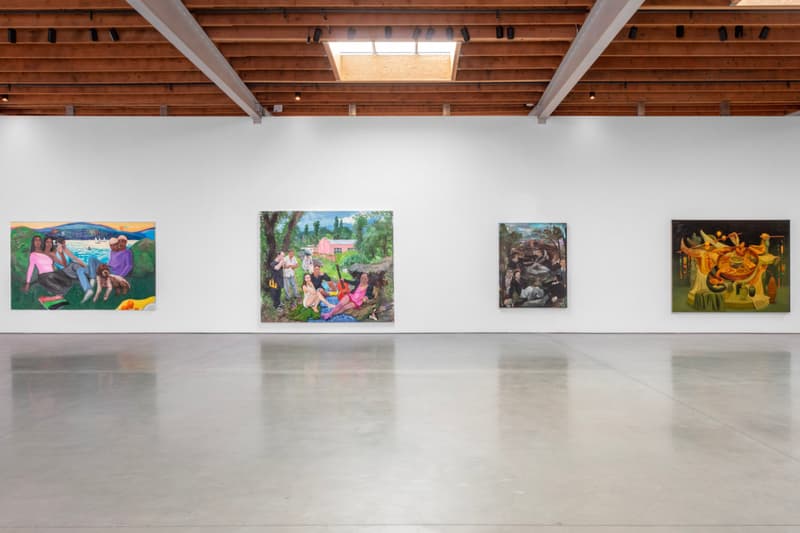 8 of 15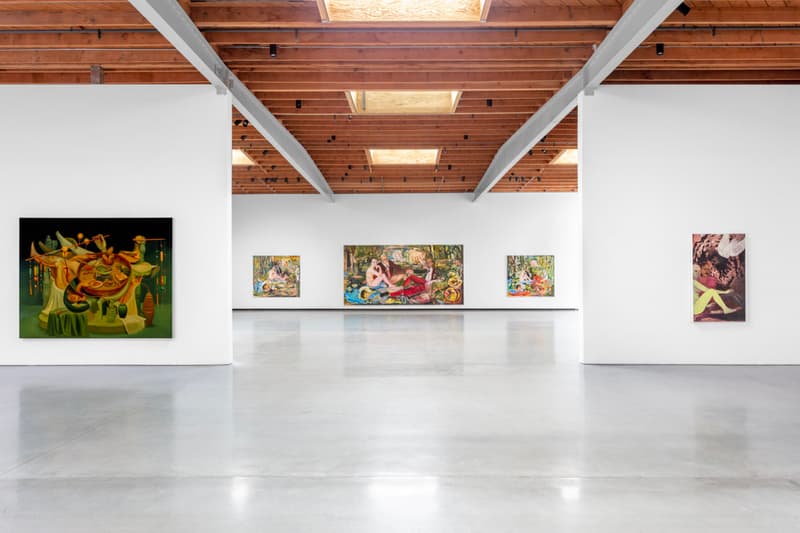 9 of 15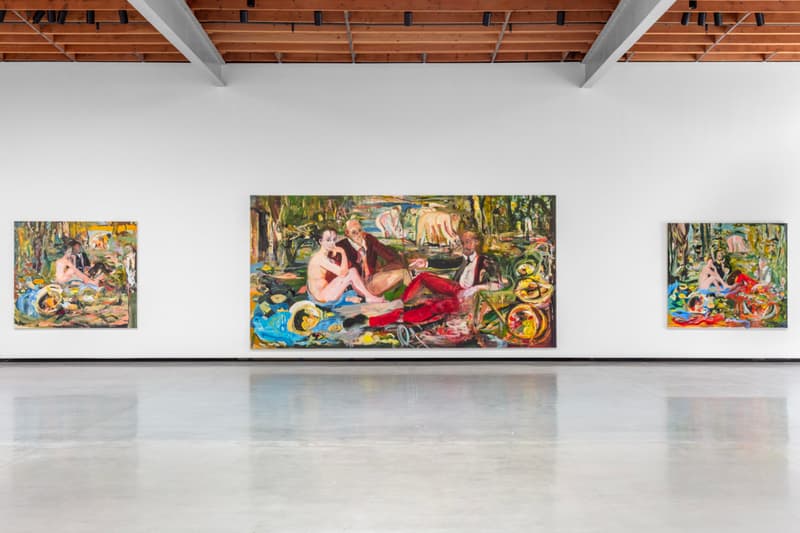 10 of 15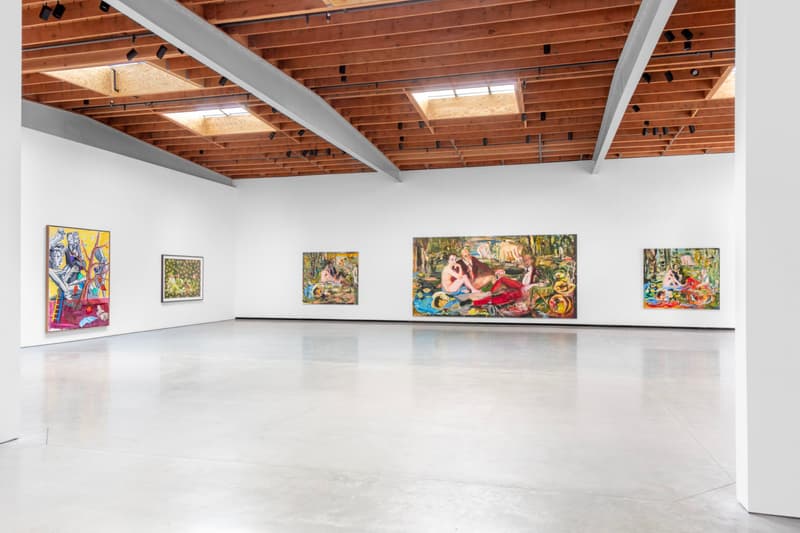 11 of 15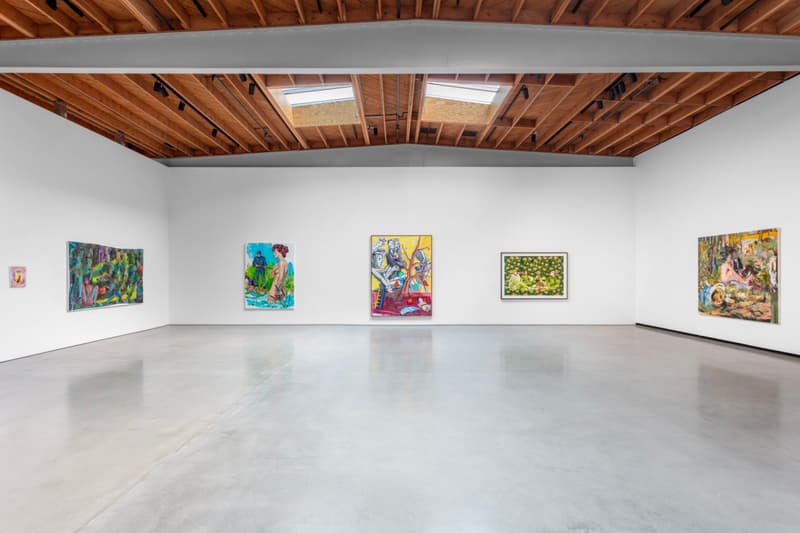 12 of 15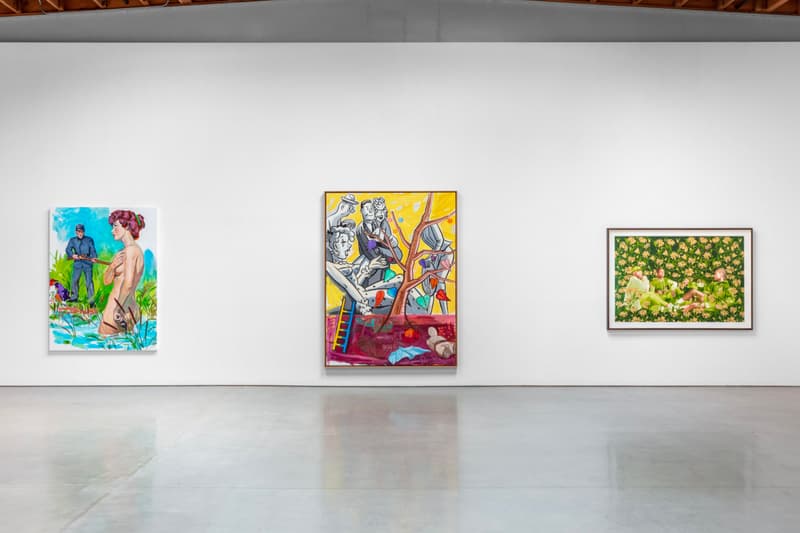 13 of 15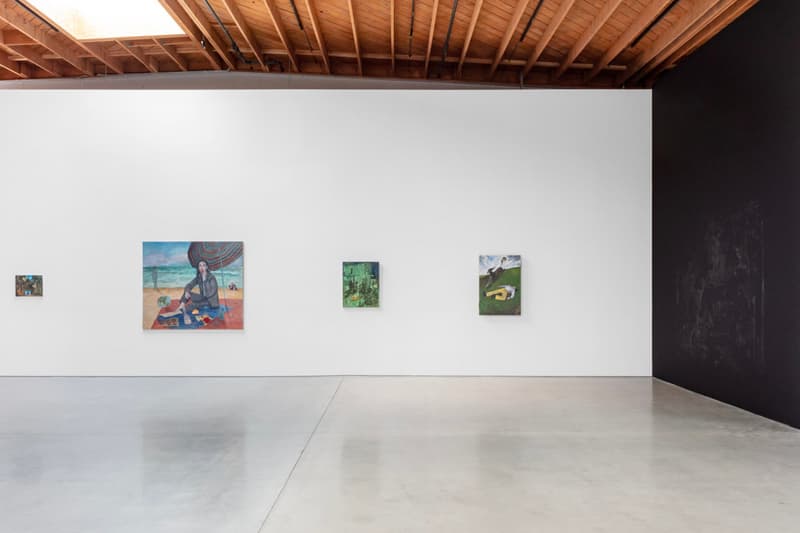 14 of 15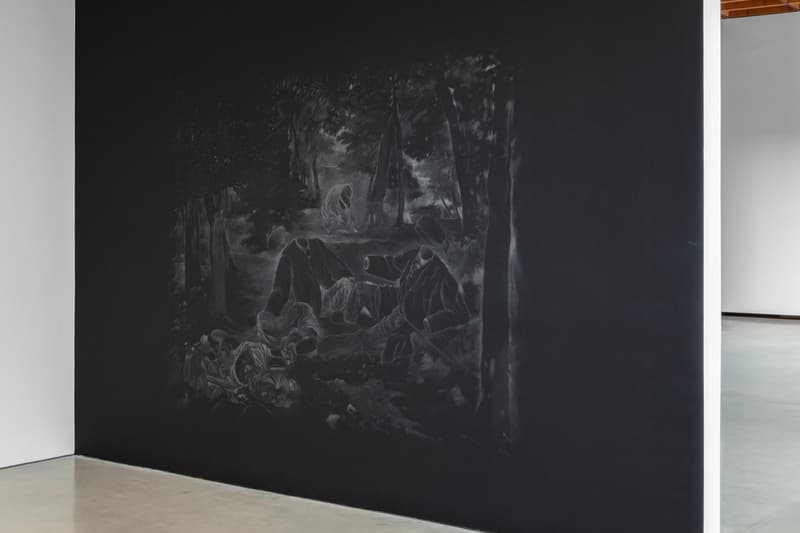 15 of 15
Jeffrey Deitch Gallery's Latest Exhibition Invites You to "Luncheon on the Grass"
A curation of works inspired by Édouard Manet's 'Le Déjeuner sur l'herbe.'
---
Inspired by Édouard Manet's Le Déjeuner sur l'herbe (1863), a number of artists created their own pieces in response to the acclaimed first modern painting for the "Luncheon on the Grass" exhibition at Jeffrey Deitch in Los Angeles.
It has been a regarded theme for artists to concoct a reply ever since Manet's famed artwork made its initial debut. The likes of Claude Monet and Pablo Picasso did their own take inspired by the piece which seems to stand as a source for the majority of artists to this very day.
While being a highly controversial image, especially during that particular period, it also paved the way for a new style of painting. Since its first appearance, historians and artists have been trying to find new meaning within the canvas which showcases two naked women and two suited men having a picnic amongst greenery by a lake.
From contemporary viewers to art critics, much can be said about the work which was predominantly negative ranging from the lazy brushstrokes to the lack of shadows and highlights. But as all artworks can be subjective, some have interpreted it as Manet's way of toying with illusion. The French modernist painter played with a combination of opposites — clothed and unclothed, outdoors and indoors, reality and artifice.
"Luncheon on the Grass" is now on display until May 7 which consists of a number of inspired works along with existing pieces by Alain Jacquet, Robert Colescott and Jeff Koons. Further information on the exhibition can be found through the gallery's website.
In case you missed it, Ian Strange collaborated with Trevor Powers on Dalison.
Jeffrey Deitch Gallery
925 N. Orange Drive,
Los Angeles