Marvel Is Bringing Back 'Spider-Man 2099' for the Franchise's 30th-Anniversary
The character is also set to return for the next 'Spider-Verse' film.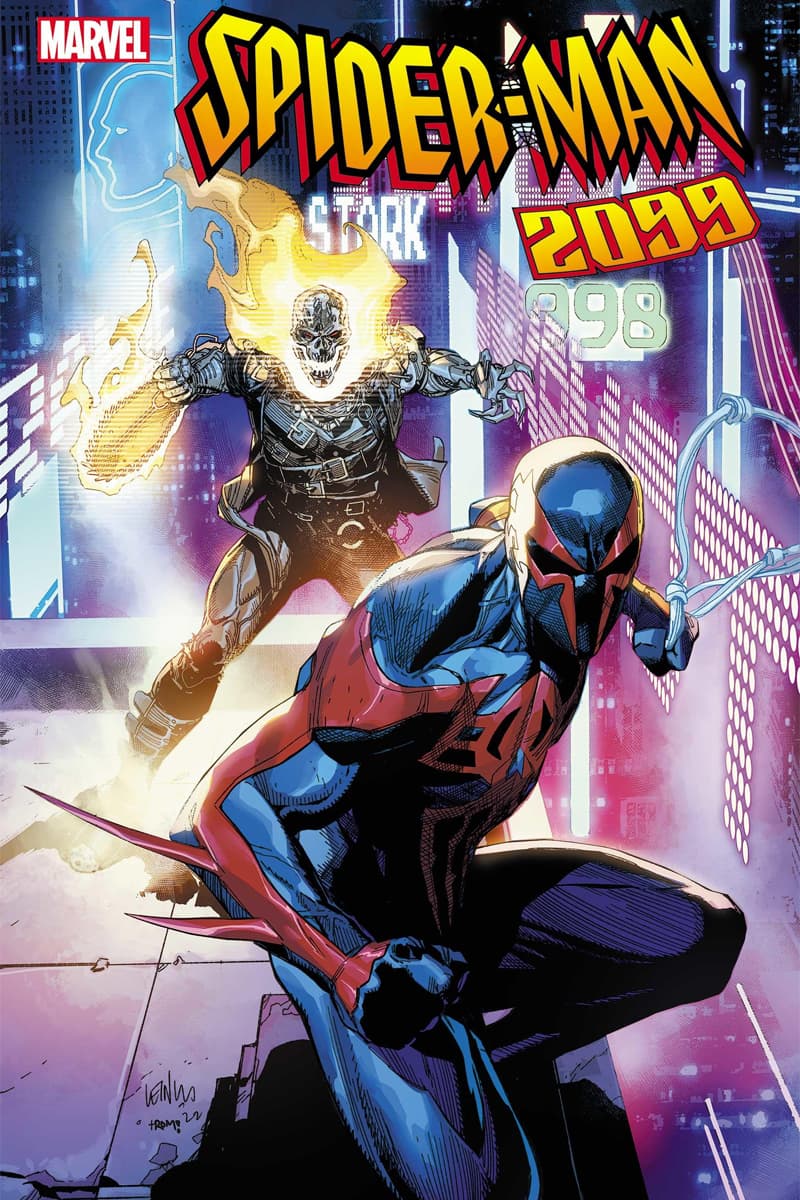 1 of 3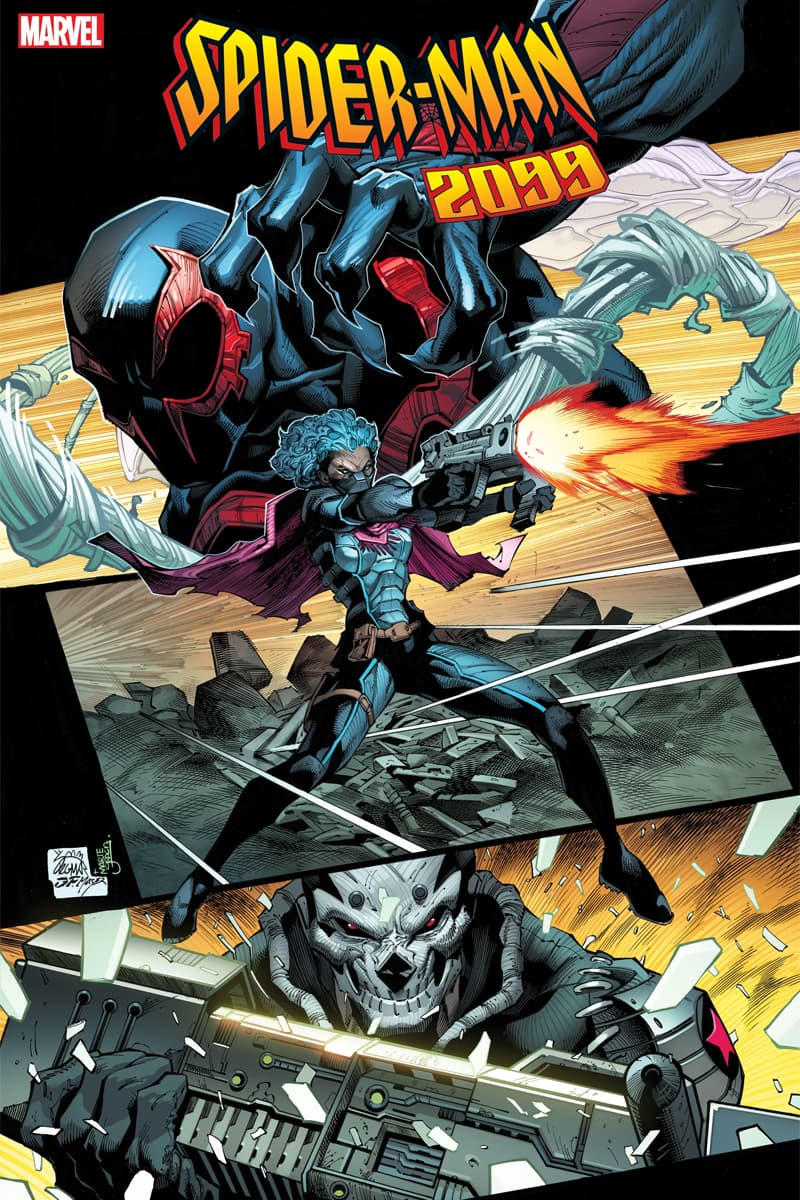 2 of 3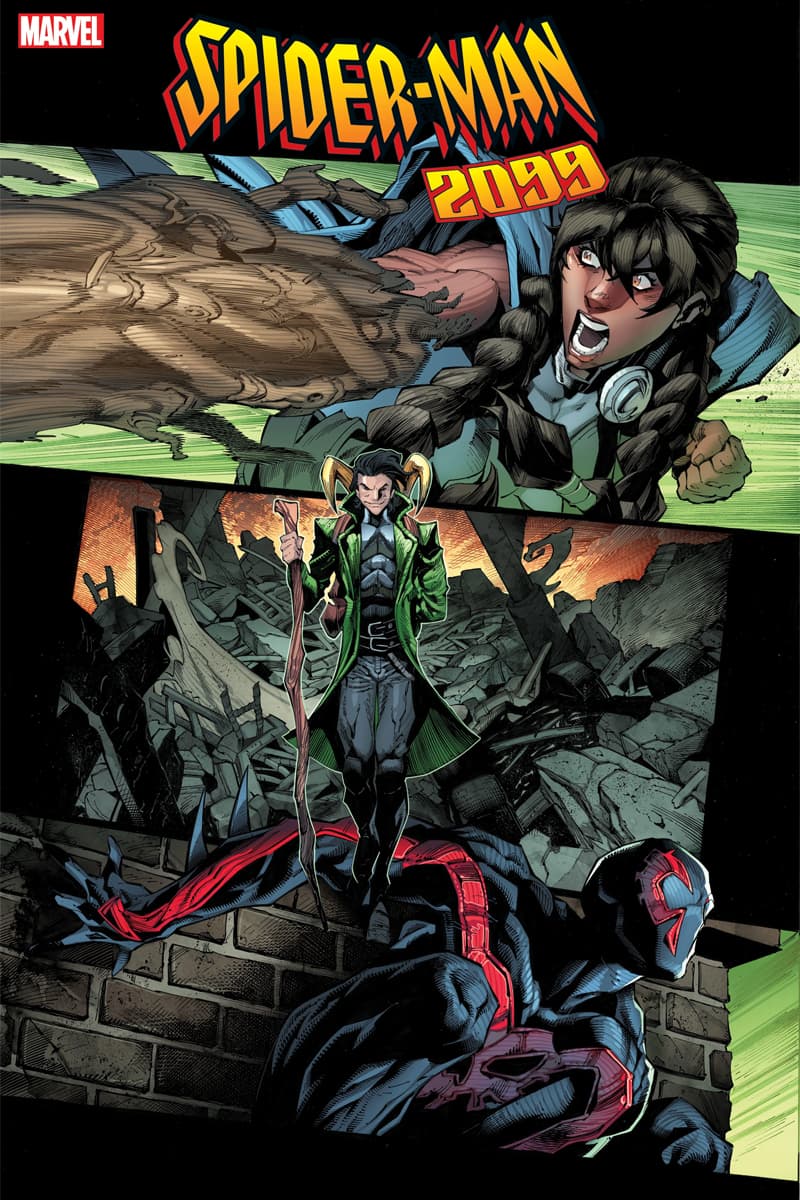 3 of 3
In celebration of the 30th-anniversary of Marvel's futuristic 2099 comic book series, the entertainment company is bringing back one of the franchise's most beloved characters: Spider-Man 2099.
Coming back in his own new series Spider-Man 2099: Exodus, Miguel O'Hara will be confronting "one of Spider-Man's greatest villains," teased as the leader of an evil faction named The Cabal. Venturing through the Marvel universe's most iconic locations such as Asgard and the Wastelands, the Spider-Man of the future will fight off these villainous forces with the help of fellow superheroes including the Avengers, X-Men, and Doctor Doom. Each chapter will feature a separate 2099 version of your favorite characters, with the Winter Soldier and Loki headlining the first few issues.
"Roving the spinner-racks and trading cards of the early 1990s, the world of 2099 was my first future dystopia, its neon haunted visions of Marvel's future close to my heart. And at the forefront of that future, fighting as anyone with his name always has, for the everyday folks of the future? Miguel O'Hara. Spider-Man 2099," said writer Steve Orlando. "So here, decades later, celebrating the 30th Anniversary of 2099 is a dream come true! And there was never any question who'd be the face of this celebration…your friendly, futuristic Spider-Man!"
For the Marvel fans out there, Spider-Man 2099: Exodus will debut May 4.
Elsewhere in entertainment, Netflix has dropped the full trailer for Vikings: Valhalla.