Alessi Unveils Virgil Abloh's Take on its Iconic 9093 Kettle
Swapping the bird whistle for a basketballer.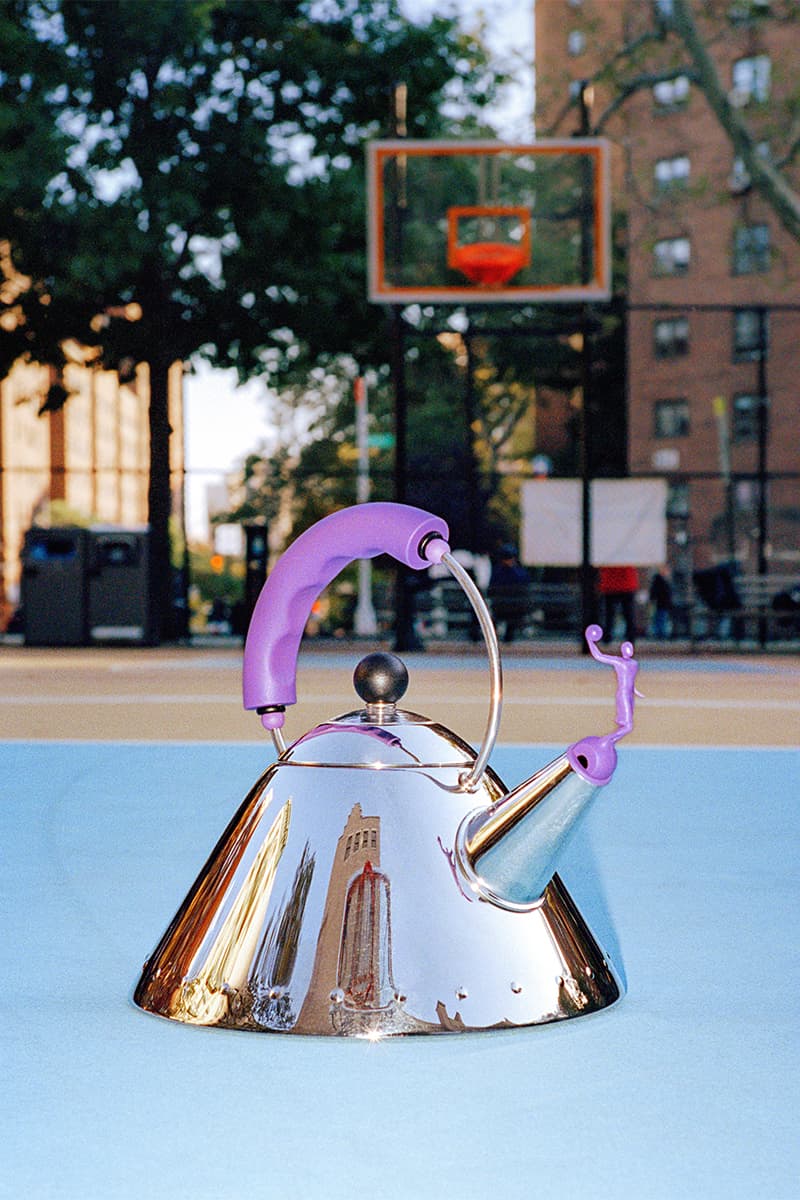 1 of 5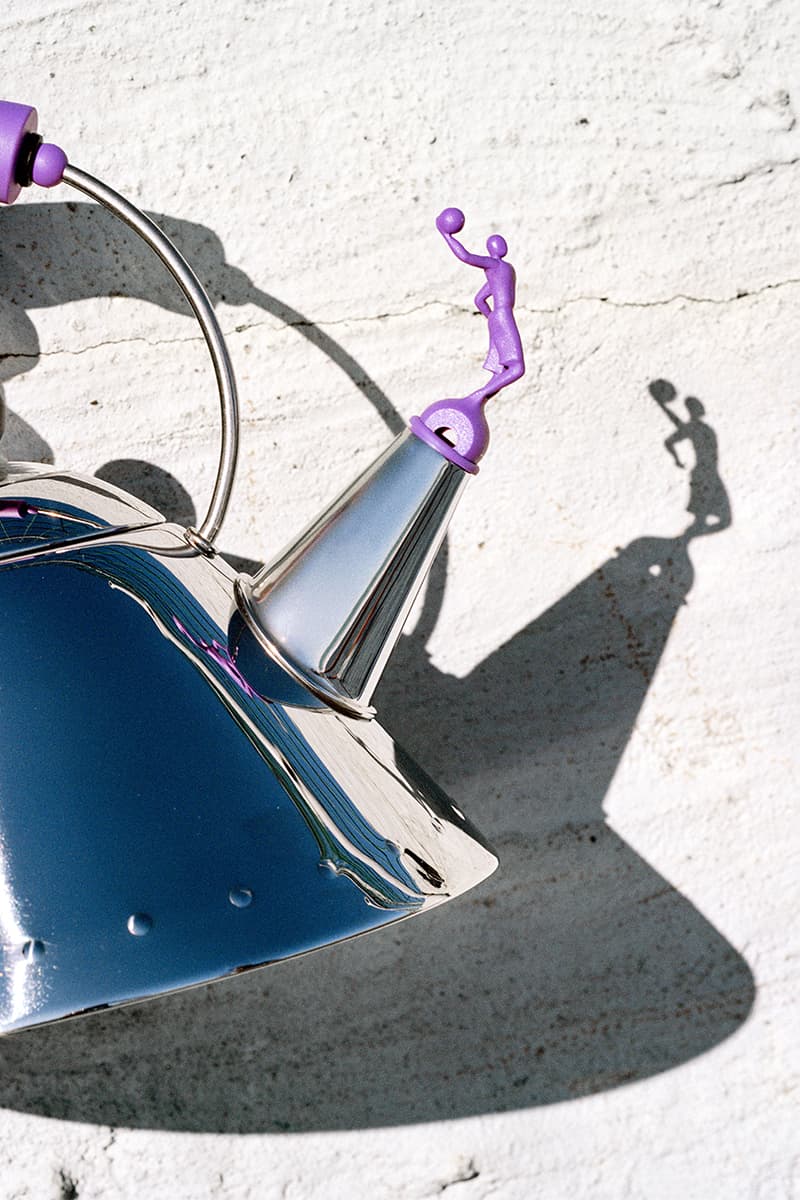 2 of 5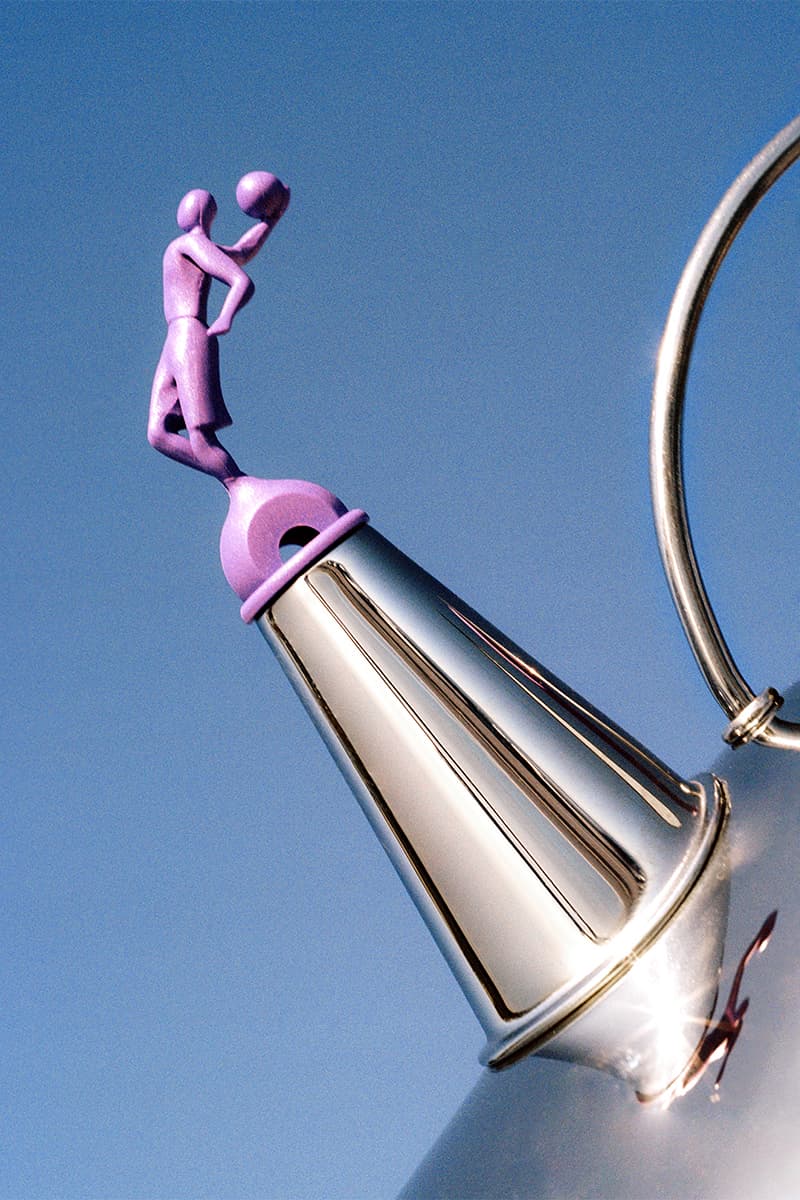 3 of 5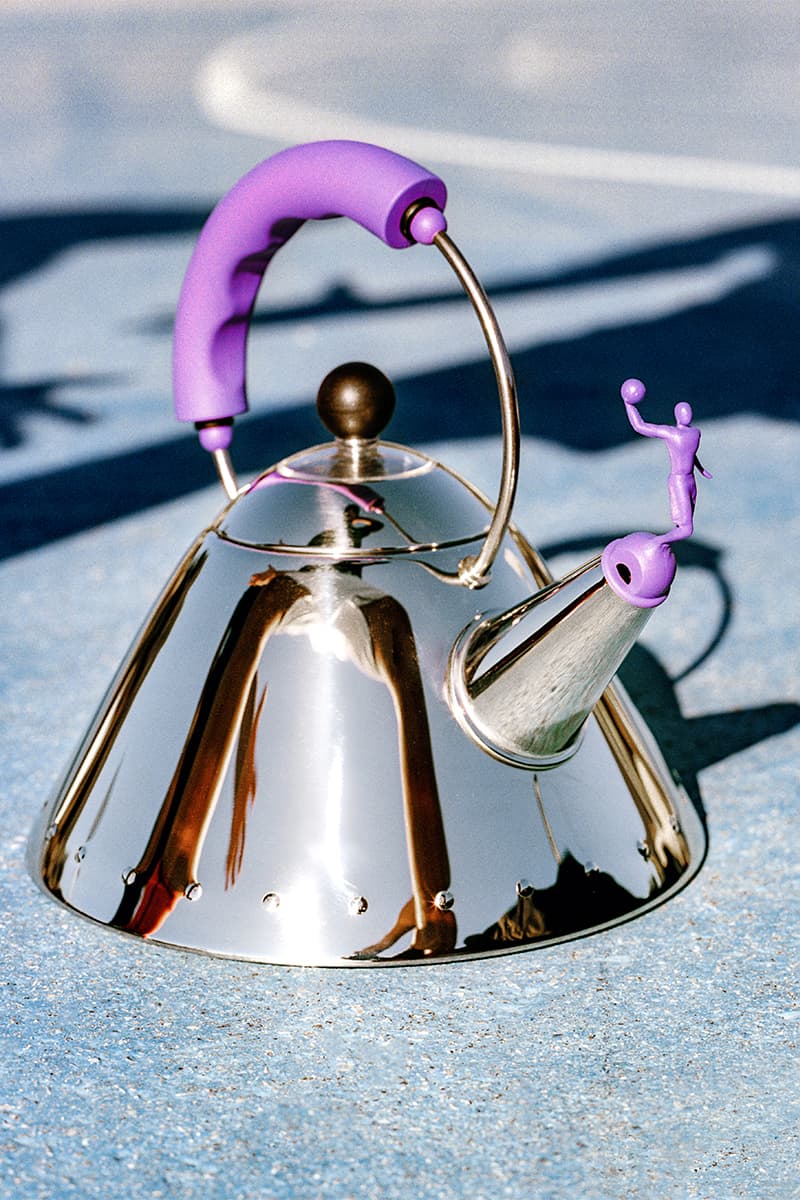 4 of 5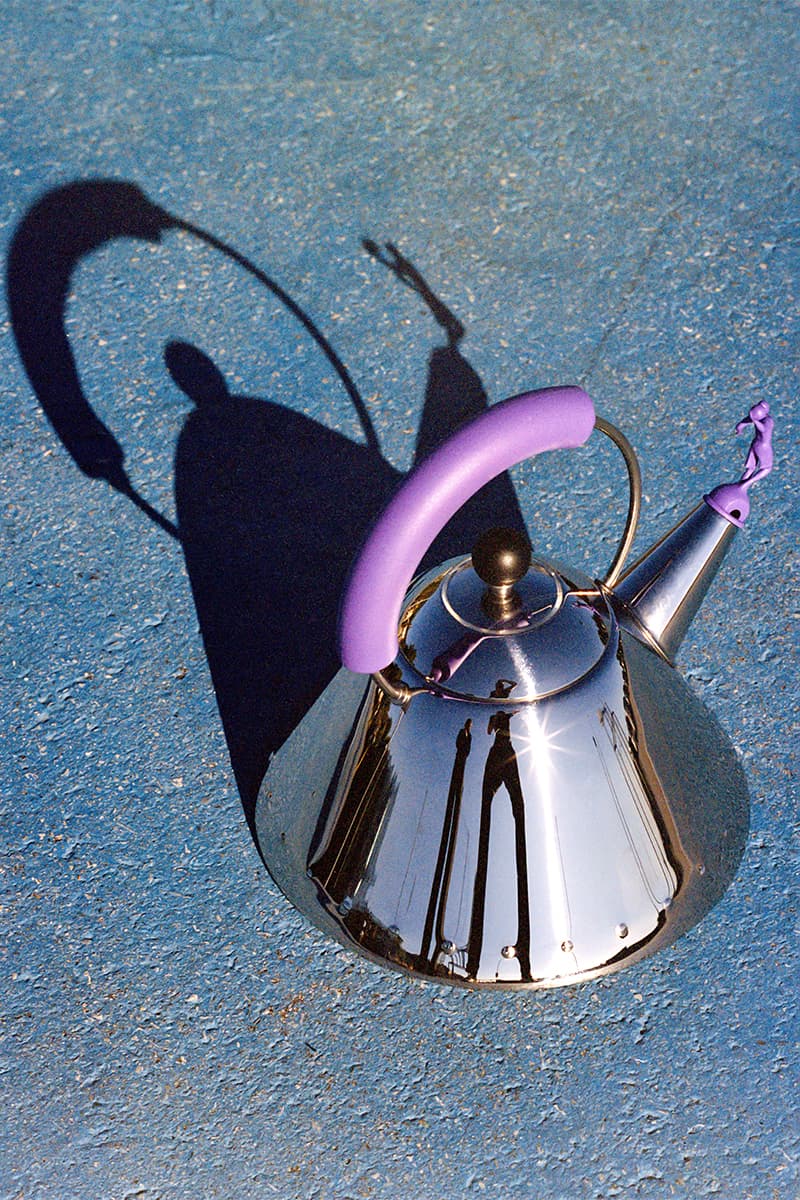 5 of 5
Alessi has revealed its second posthumous collaboration with Virgil Abloh, in the form of a reinterpretation of one of the brand's most iconic pieces – the 9093 kettle.
The piece was originally designed by Michael Graves in 1985. By using a ubiquitous household object, the American architect wanted to bring design to a wider audience, and in doing so, created one of Alessi's most famous products. Not only was the piece commercially successful, but it also went on to become a seminal object in design history, thanks to its mixed use of materials, pops of color, and cartoon-like tweeting bird whistle.
For the updated version, Abloh focused on these defining features and updated them according to his own concept. Following his death, the polymath's vision was carried through by design studio Alaska Alaska, which described the new version as having "global resonance". The light blue and burgundy handle has been swapped out for a vibrant purple, while Graves' whistling bird has been changed for a slam-dunking basketball player. "This design gesture follows aspects of Virgil's approach specific to referencing different frames of reference often overlooked within the established design culture," adds Alaska Alaska.
The new design comes hot off the heels of Alessi's first collaboration with Abloh – the Brutalist cutlery set, released during this year's Salone del Mobile. It also marks the first time that the brand has reinterpreted one of its own icons. "Virgil wanted to re-interpret some of Alessi's icons, [and we thought] to start with the Graves kettle would be the best way," says Alberto Alessi, the company's president. "This was because Virgil's desire to create 'popular' products was similar to the dream Michael Graves had when he told me in the 1980s that his aim was 'to create a new American design'."
With a new design comes a new name, and while Graves' model is named 9093, Abloh's has taken on the moniker of 3909. The limited-edition piece will be released in a run of 9,999 pieces this month.
Take a closer look at the design above, and for more news – check out Zaha Hadid Architects' plans for Singapore's New Science Center located in the city's Jurong Lake District.