'Pokémon Scarlet and Violet' Becomes Fastest-Selling Game in Nintendo History
Setting a Nintendo sales record despite low fan reception.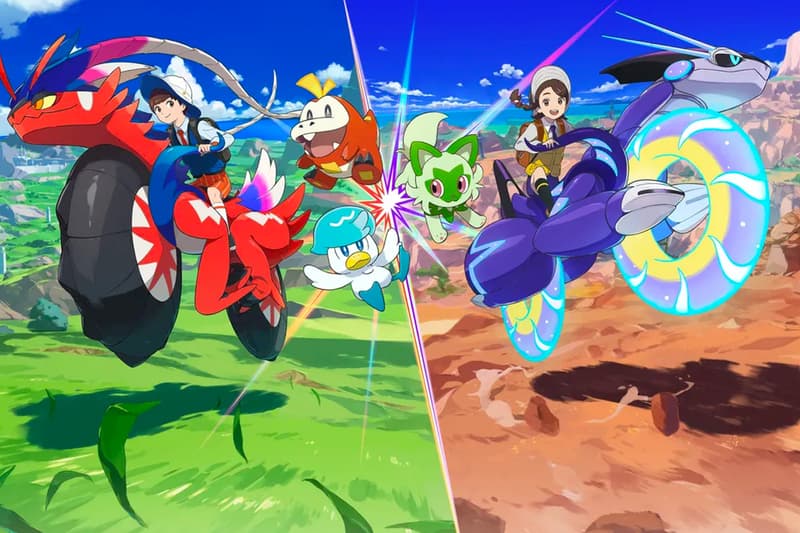 Pokémon Scarlet and Violet for the Nintendo Switch has officially set a record for the gaming company, becoming the fastest-selling in the history of Nintendo.
Having just released last week on the Switch, the game has already sold a combined 10 million copies in just three days. Despite players complaining of poor graphic performances and a series of low user scores that have been documented as amongst the lowest on Metacritic, the game is now in the history books at Nintendo. In a press release from Nintendo, they revealed,
"This is the highest number ever for global and domestic sales in the first three days after the release of software for all Nintendo game consoles, including Nintendo Switch."
Around four million sales happened in Japan while the other six million came in globally. To put its success in perspective, Pokémon Sword and Shield only sold two million in its first two days and currently sit at the fifth spot for the best-selling game at Nintendo. The game is on-track to surpassing Animal Crossing: New Horizons and Mario Kart 8 Deluxe.
Pokémon Scarlet and Violet's low score has beat out Pokémon Unite, however, most critics praised the game for being so addictive. Players have taken to social media to voice their disappointment with the glitches and poor graphic performance.
In other gaming news, Microsoft claims Sony has better exclusives in its latest plea to the U.K.