Neymar Jr. Expected To Miss Rest of World Cup Due to Ankle Injury
Brazil confirmed he sustained ankle ligament damage.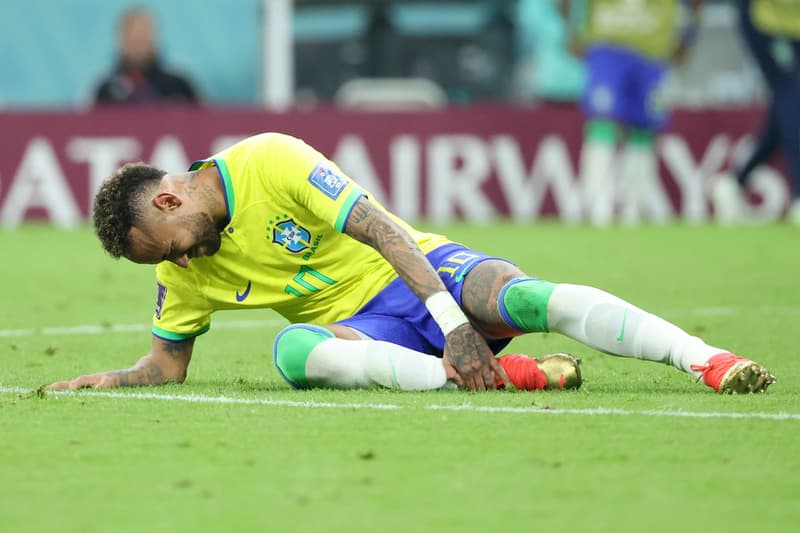 It is looking more and more likely that Brazil will have to be without star player Neymar Jr. for the remainder of the FIFA World Cup.
Earlier this week, Neymar suffered a severe ankle injury in their opening win against Serbia. After the game, the Brazillian football association (CBF) confirmed that both Neymar and teammate Danilo suffered ankle injuries in the same game and will not be playing in the next match against Switzerland on Monday. ESPN has also revealed that sources close to the players have said that the duo can miss the last game against Cameroon next Friday as well.
The Paris Saint-Germain player was repeatedly fouled in Brazil's 2-0 victory. In the 80th minute, he was left in tears on the bench after suffering an ankle injury on his right foot. Reuters obtained a quote from the team's doctor Rodrigo Lasmar stating,
"Neymar and Danilo went through an MRI on Friday afternoon and we found ligament damage in the ankle of both of them. They will miss the next game for sure and we will be cautious as they will undergo treatment in order to try to get them in shape so they can play again in the World Cup."
For several years, Neymar has suffered injuries and issues with his right foot and ankle. Brazil is currently seeking a sixth World Cup trophy. It remains to be seen if Neymar can get back on the pitch this time around.
In other FIFA news, France becomes the first team to seal a spot in the World Cup knockout stages.