Kylian Mbappé Leads France to Seal a Spot in World Cup Knockout Stages
The first side to seal a spot, thanks to their 2-1 win over Denmark.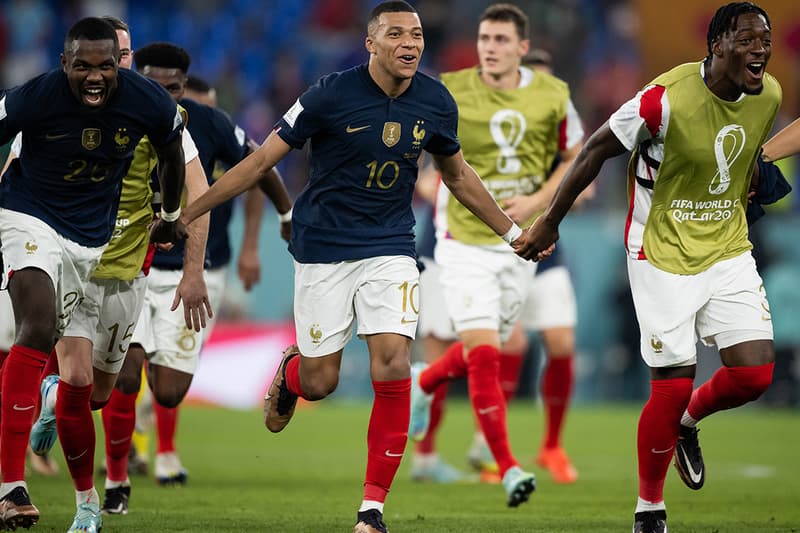 Defending World Cup champion France, has officially become the first side to secure a spot in the knockout stage thanks to striker Kylian Mbappé. The star forward sealed France's fate with his two goals that led to a 2-1 victory over Denmark.
Les Bleus enjoyed the majority of the possession in the first 45 minutes of the match, however, Denmark's defense held strong. It was a deadlock for the first 61 minutes of the game unit Mbappé found his way past Kasper Schmeichel to score the first goal. However, Denmark's Andreas Christensen equalized the score with a goal of his own that tapped right into the net from a corner kick.
As the second half was nearing its final quarter, Mbappé's instincts took over and brought France up 2-1 with a goal that propelled off his side. With that, France secured its spot in the knockout stage, becoming the first team to do so in the 2022 FIFA World Cup. At the rate of Mbappé's performance, the 23-year-old football star could overtake some of Pelé, Ronaldo and Messi's World Cup records. He currently has seven World Cup goals in his young career, just one less than Cristiano Ronaldo, Lionel Messi who have scored eight in their entire World Cup careers at 37 and 35 respectively. He is currently tied with Brazil's all-time leading scorer Pelé for the most goals scored in World Cup history before turning 24.
It remains to be seen how the young French football star will progress at the Qatar World Cup.
In case you missed it, Cristiano Ronaldo became the first male footballer to score in five consecutive world cups.