Kendrick Lamar and Dave Free Discuss Creating "We Cry Together" Short Film
In a conversation moderated by Tessa Thompson.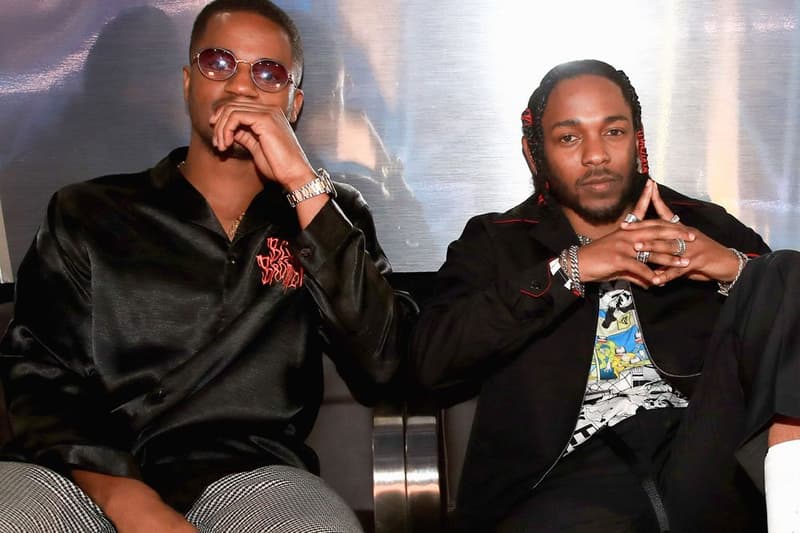 Kendrick Lamar and Dave Free went through the process of creating the short film for the Mr. Morale & the Big Steppers track "We Cry Together," with actress Tessa Thompson moderating the discussion after a private screening of the short film featuring Taylour Paige.
The pgLang co-founders explained that the track aimed to touch on issues that "we as a society kind of shy away from," naming Hype Williams' Belly and Quentin Tarantino's movies as inspirations for the short film's "digestible but aggressive" tone. "[We were like] let's find super intense moments that have a lot of atmosphere in the room. And as we went through the process we started talking about how this should be a film," Free said, adding that the the visual was recorded with all live audio just prior to the COVID-19 lockdowns in 2020, and they went on to use voice notes and text messages to get on with the process. "We settled on a one-take format that was essentially a dance in the room. There was a lot of people in that room, even outside of Kendrick, dancing around to capture that. And Jake was a huge help. He did some one-take work that we were really inspired by, so we asked him to join us, and we started putting the pieces together."
"The crazy part about this joint is that it started with the film first and the music — putting it on the actual album — came after," K-Dot also said. "The idea was always to capture this writing, not no song, [but] the writing and the film and the texture and the cinematography of it in order to get the full experience out."
The pair went on to share their trust admiration for each other, especially as two people who have known each other since they were teenagers. "I always had trust in Dave, and vice versa, to trust all of our ideas as a collective. And I think the energy that we bring, and the groundwork that we put forth brought us individuals like Taylour and Jake to come and say, 'OK, this is a collective I want to be a part of and not be blocked in by the margins of what people perceive is OK,' " the rapper stated, while Free called it "the holy grail to create with Kendrick," adding, "I knew this super young because we would have conversations where we'd be like, 'Why do we think like this?' … We weren't even really prepared to be ourselves. But I was able to be myself with him and talk to him about these quirky ideas."
"Ultimately, the main thing is, [we wanted to show] people that we can actually identify with, not only from our culture but from cultures all around the world," Lamar concluded. "I think we all [know] individuals out there that feel like they can't find an agreement — whether it's their surroundings, or whether it's their psyche that puts them in that environment. So the environment played a huge role, that's something we definitely wanted to bring to life along with the script. It was just as important as the individuals that were actually spewing out the insults."
Free confirmed that "We Cry Together" opened them up to more plans for pgLang. "It sparked a lot of other ideas for us. And now we have a lot more things we're pursuing in the space," he confirmed. "This was one piece that felt like it was a marriage of the world that we are coming from and the world we would go into."
Elsewhere in music, Stormzy, NBA YoungBoy and Lil Baby x Nardo Wick lead the week's Best New Tracks.