Best New Tracks: Stormzy, NBA YoungBoy, Lil Baby x Nardo Wick and More
Enjoy the long weekend with these music projects.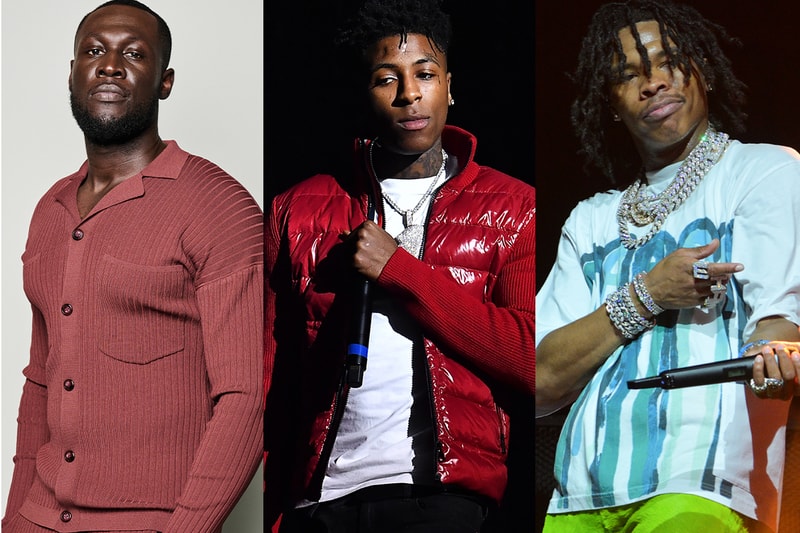 As the week in music comes to a close, HYPEBEAST has rounded up the best projects for the latest installment of Best New Tracks.
This week's lineup is led by Stormzy, NBA YoungBoy and Lil Baby x Nardo Wick, who each released the album This Is What I Mean and the music videos for "Hi Haters" and "Pop Out," respectively. Also joining this selection are offerings from serpentwithfeet, Emotional Oranges, Duke Deuce, Nick Hakim and MFnMelo.
Stormzy - This Is What I Mean
After a three-year hiatus, Stormzy makes his exciting return with This Is What I Mean. The 12-track project is his billed as "an intimate love letter to music" as he shares his "vulnerabilities, regret, frailties, healing, joy and triumph in a manner and to an extent that reframes the notion of what rap artists traditionally might do and be."
Listen: Spotify | Apple Music
YoungBoy Never Broke Again – "Hi Haters"
NBA YoungBoy waves to his adversaries in his new single, "Hi Haters." The Isaac Garcia-directed visual sees the Baton Rouge rapper enjoying his wealth while spending time with his family, letting everyone know that he's doing quite alright despite what others may say about him.
Watch: YouTube
Lil Baby x Nardo Wick – "Pop Out"
Lil Baby revisits his No. 1 album It's Only Me with an accompanying music video for "Pop Out," which features Florida-born rapper Nardo Wick.
Watch: YouTube
Duke Deuce – "Anna"
Memphis star Duke Deuce releases a visual for "Anna," taken from his latest mixtape Memphis Massacre III. The simple yet effective music video sees the rapper in a sea of people, wearing red against a black backdrop.
Watch: YouTube
serpentwithfeet – "The Hands"
A24 Music delivers serpentwithfeet's "The Hands," a special bonus track from the newest A24 film, The Inspection. Produced by Sensei Bueno, the cut features contributions from Animal Collective and vocals from StemsMusic Choir, and is described by serpentwithfeet as a "devotional song," adding, "By the film's end, Ellis French has a strong sense of self but doesn't lose his sensitivity or optimism. I wanted to reflect that lyrically and musically."
Listen: Spotify | Apple Music
MFnMelo – "Flowers To Go"
MFnMelo bares his feelings in his newest single, "Flowers To Go." The track is released ahead of Pivot Gang's John Walt Day, which takes place on November 26 with apearances from MFnMelo, Saba, Joseph Chilliams, Frsh Waters and daedaePIVOT.
Listen: Spotify | Apple Music
Emotional Oranges – "On My Way"
Emotional Oranges prep for the release of The Juice Vol III on December 9 with their latest single, "On My Way." The R&B duo experienced a "tough breakup" and created the piece in Greece, "This record came from experimenting with new sounds and a few long nights in Mykonos. I genuinely haven't felt this excited around creating fresh textures & grooves since we were working on The Juice: Vol I." The statement continues, "Conceptually, we always thought it'd be cool to flip our perspectives and essentially write the response track to 'Just Like You.' Big shout out to my boy Robbie Gardunio who helped see through both the production and (a very complicated) mix with us – it's the first of a whole batch of ideas we've made together!"
Listen: Spotify | Apple Music
Nick Hakim – "Happen"
Nick Hakim serenades the people of Les Pianos in Montreuil, France for an alternate version of "Happen" on A Take Away Show. The cut is taken from his latest project COMETA, which dropped in October.
Watch: YouTube