Keanu Reeves Confirmed to Return as John Wick in 'Ballerina' Spinoff
Starring Ana de Armas and Ian McShane who returns as Winston.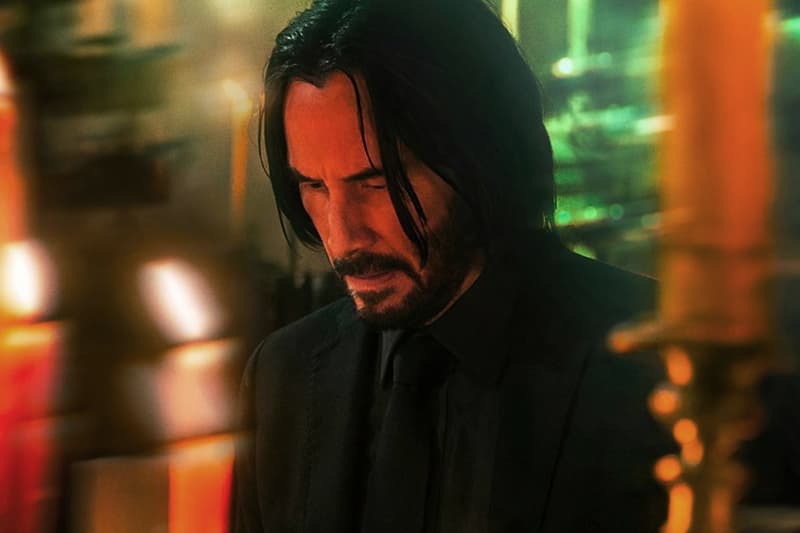 Keanu Reeves has officially been confirmed to reprise his role as John Wick for the franchise spinoff film, Ballerina.
The Ana de Armas-led film is also slated to see Ian McShane return to the franchise as Winston, the manager of The Continental Hotel. While Reeve's return is confirmed, it is not yet clear if he will reprise his role as a cameo appearance or if he will have a large role in the plot of Ballerina. The John Wick franchise has grown exponentially since its initial release in 2014. The fourth installment is currently underway, as well as two spinoff projects which include Ballerina, now filming in Prague and a prequel series, The Continental.
Fans have not yet received how Ballerina will fit in with the current timeline of the franchise. The news of Reeves' return comes just weeks after the actor announced his exit from Hulu's The Devil in the White City series.
John Wick 4 is premiering in theaters on March 24, 2023. Reeves is set to reunit with his former co-star Laurence Fishburne for the film, alongside cast members Donnie Yen, Shamier Anderson, Bill Skarsgård, Rina Sawayama, Hiroyuki Sanada, Scott Adkins and Clancy Brown.
In other entertainment news, watch Netflix's ominous title sequence trailer for Wednesday.