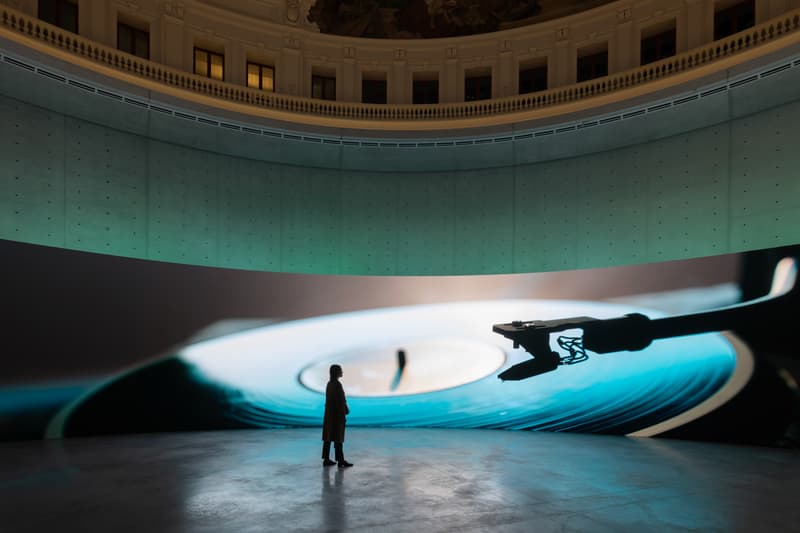 1 of 4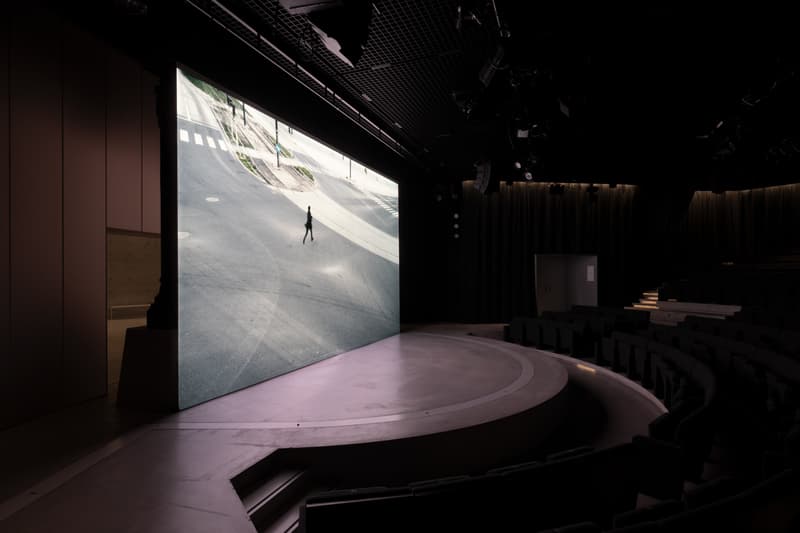 2 of 4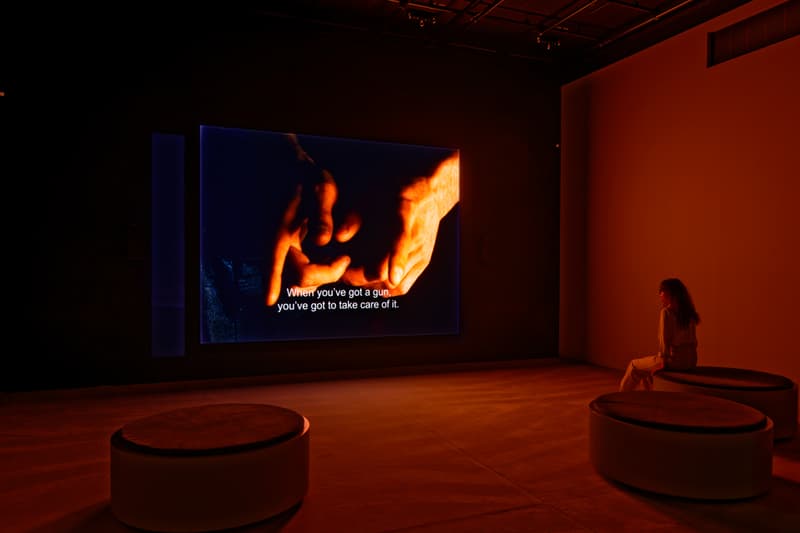 3 of 4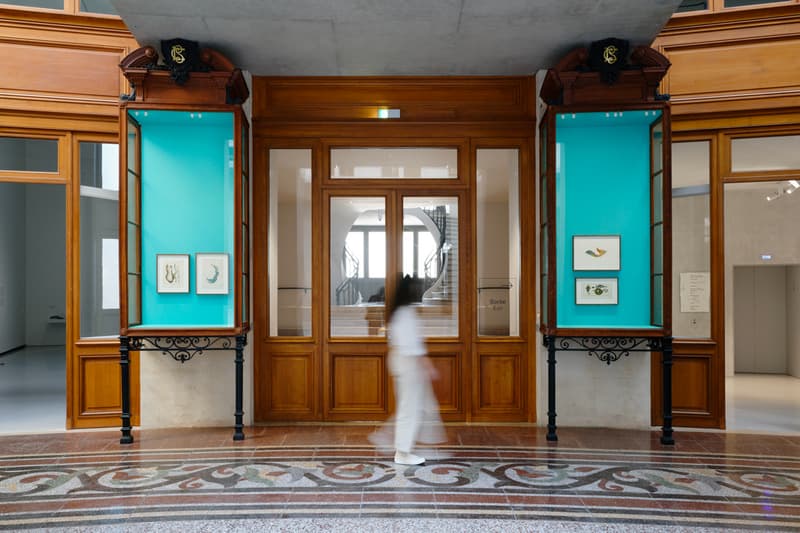 4 of 4
Anri Sala Presents 'Time No Longer' at Bourse de Commerce
Transforming the iconic Paris space into a cathedral of sound.
---
Following his recent inclusion in the Une seconde d'éternité group exhibition, Anri Sala has transformed Paris' Bourse de Commerce into a cathedral of sound.
Visitors will immediately notice a massive video work of Time No Longer (2021), which is being presented on a screen hugging the cylindrical base of the rotunda. Thematically, the Albanian artist uses architecture, sound and video to deconstruct experience and our relationship with history.
For this center piece, Sala showcases a vinyl record playing two haunting melodies. The first, Quartet for the end of time, composed in 1941 by Olivier Messiaen, is notably stripped of all elements besides the clarinet. The song was first composed for Henri Akoka, an Algerian Jew, who Messiaen was detained with by the Nazis in Stalag VIII-A. The song was only played once in 1941 in front of a group of prison guards and prisoners.
The second tune features the melancholic sound of a saxophone, and is made to be an elegy of sorts to the African American astronaut and saxophonist, Ronald McNair. As one of the souls lost during the explosion of the American space shuttle Challenger in 1986, McNair was set to be the first musician to perform in space.
"This fleeting encounter," wrote a release, "between a music that has existed beyond horror and another that defies the border of the beyond, brings together several types of solitude: that of prison, that of the cosmic void, that of dead."
"The visitor must be able to approach the works without necessarily knowing everything, letting themselves be carried away, accepting, slightly experiencing moments of loss of daily gravity," said Sala in a statement. "It's a kind of letting go. He must allow experience time to build. These works are not there to be seen as content, but rather to cultivate within everyone this potential for interval, this discrepancy, loss of balance. I think that if these works succeeded in cultivating this, if they invited us not to be on the beat all the time, in permanent synchronization with what we are given to see or listen to, that would already be something. If I had to give advice, it would be this: cultivate this relationship of syncope within oneself. »
Elsewhere along the space, Sala is displaying diptychs of engravings and drawings along the windows, video works, Take Over (2017) and Another Solo in the Doldrums (Extended Play, 2012) in Gallery 2, as well as a screening of 1395 Days Without Red (2011) in the Auditorium and one of the artist's first works, Nocturnes, 1999, in the Foyer.
Anri Sala: Time No Longer is an incredible experience that should be seen in the same light as a concert. The exhibition will be on view at Bourse de Commerce in Paris until January 16, 2023.
For more on art, Inès Longevial unveils new solo exhibition in NYC.
Bourse de Commerce
- Pinault Collection
2 Rue de Viarmes,
75001 Paris, France