Thom Browne Is the Next Chairman of the CFDA
Following Tom Ford.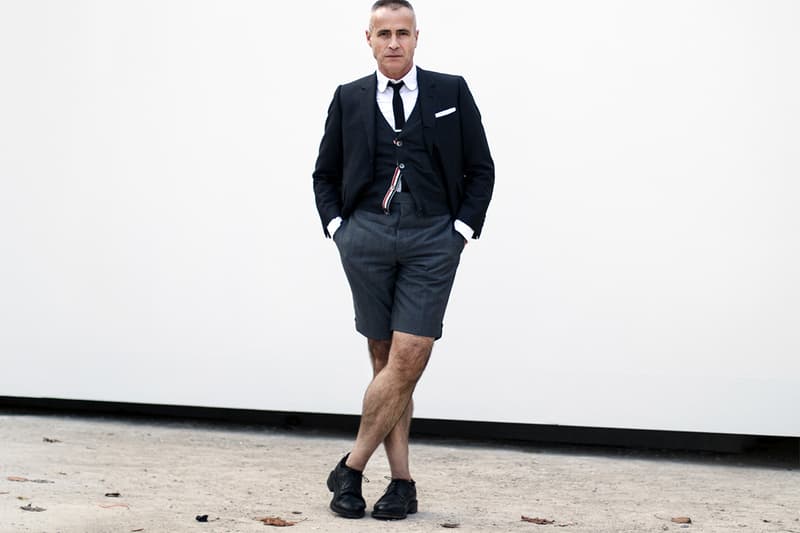 The Council of Fashion Designers of America (CFDA) has officially announced that Thom Browne is has been elected the next Chairman of the CFDA. His appointment begins on January 1, 2023.
Browne succeeds Tom Ford, who has served as the chairman for three years. It was announced earlier this year that he will be stepping down as the chair while Steven Kolb served as the interim chair. Browne's new role as the next chairman is to steer the organization amidst fashion's rapidly changing climate.
The CFDA board unanimously elected Thom Browne to the two-year term. While Ford was the chair, he initiated new programs bringing much-needed diversity, equity and inclusion to the fashion industry. He also spearheaded partnerships with brands to help provide hundreds of opportunities, jobs and mentorships. Browne released a statement regarding his appointment stating,
"I am very excited about taking the chairmanship of the CFDA. I feel a huge responsibility in working with Steven and the CFDA team to carry on the positive and important work of Tom, Diane [von Furstenberg] and Stan [Herman]. I also feel that it is important to give back to an industry that supported me so well over the last 20 years. I am so proud to be an American designer…there is so much happening in American design today that the world needs to really see and recognize and truly appreciate."
Browne first launched his own namesake label in 2003 with five gray suits in a made-to-measure shop in New York's West Village. Since then, Browne has become an example for American tailoring, with his own signature aesthetic. Browne became a member of the CFDA in 2005 and has won CFDA's Menswear Designer of the Year award three times in 2006, 2013 and 2016.
In other fashion news, Hypebeast celebrates Stone Island's 40th anniversary with a special-edition magazine.