Tom Ford Steps Down as CFDA Chairman
His three-year tenure as chair ends on May 31.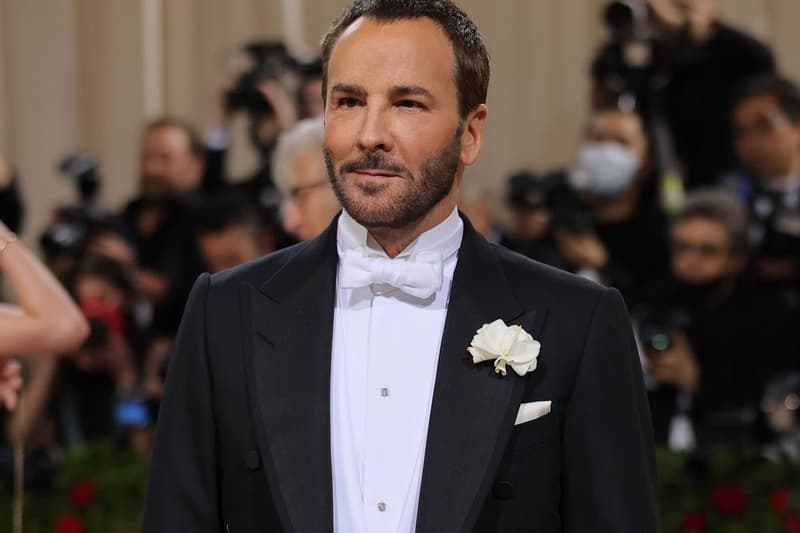 Tom Ford's three year tenure as the Council of Fashion Designers of America's chairman is officially coming to an end. Ford's CFDA role will end later this month on May 31 and CEO Steven Kolb will serve as the interim chair as the council searches for his replacement. The CFDA aims to make the announcement of its new chairman by the Fall and the new chairperson will set to take over in January 2023.
During his time as chairman of the CFDA, Ford notably adjusted the New York Fashion Week calendar by scaling it back to five days and five nights as opposed to the grueling seven-day, eight-night format. Amongst his accomplishments, Ford also established the American Collections Calendar, which allows American designers more say in how they chose to present their shows. Ford was originally expected to only be chair of the council for two years but later added one more year to his term. Council chairs often hold the position for two to four years, with the exception of Diane Von Furstenberg who held the position for 13 years and for whom Ford succeeded. In a statement, Kolb said,
"The CFDA and its Board of Directors thank Tom Ford for his leadership working on behalf of the American fashion industry during an unprecedented time. Tom initiated several key initiatives, which the CFDA remains firmly committed to."
While Ford will no longer be the chairman of the CFDA, Business of Fashion confirms that he will remain on the board with current officers Vera Wang, Sam Herman, Tracy Reese, Thom Brown, Aurora James and Tory Burch. In regards to his ending tenure, Ford released a statement that read,
"I am honored to have been able to support the truly incredible talent in the American fashion industry for these past three years, and I look forward to continuing in my role on the CFDA Board."
In other fashion news, Jacquemus has announced a Nike collaboration.