SteelSeries Launches Revamped Esports-Ready Apex Pro TKL Keyboards
Offering 37 levels of actuation.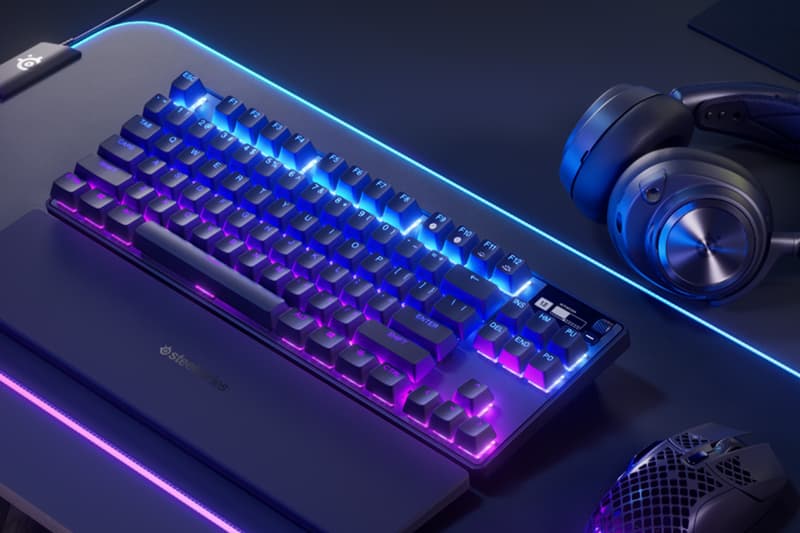 SteelSeries has brought new technological innovations to its popular Apex Pro TKL keyboards. Initially debuted in 2019, the Apex Pro TKL keyboard quickly became popular among competitive gamers for its fully-adjustable actuation, giving them full control over the sensitivity of keys.
Now, the company has returned with Apex Pro TKL keyboards ready to take the esports industry by storm. Integrating SteelSeries own OmniPoint technology, the new keyboards offer gamers 37 different levels of actuation, ranging from 0.2 mm to 3.8 mm and with a lightning fast response time of just 0.54 ms.
The variety of actuation options allows users to personalize the keyboard to their specific gameplay needs. For instance, a light stroke can be used for quick-moving combat versus a more deliberate actuation.
OmniPoint 2.0 is described by SteelSeries as being 11 times faster than standard mechanical switches, ideal for rapid movement. The technology also enables 2-in-1 key presses, allowing where gamers can bind 2 actions to one key.
SteelSeries' new Apex Pro TKL keyboards are available in a wired version for $189.99 and wireless for $249.99 USD.
In other tech news, Instagram will place even more ads, including on user profile feeds.