Audi Salutes a Staple With Their TT RS Coupe "Iconic Edition"
An early celebration of the TT's 25th anniversary, this special speedster is limited to 100 units.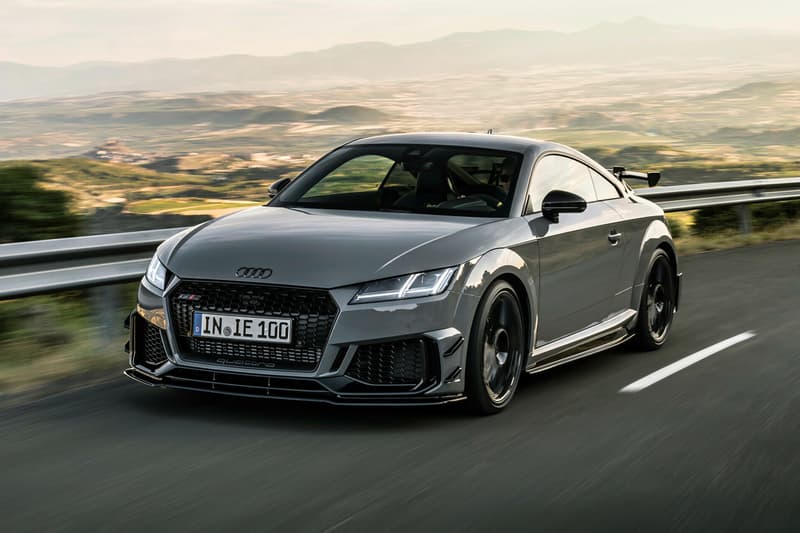 1 of 4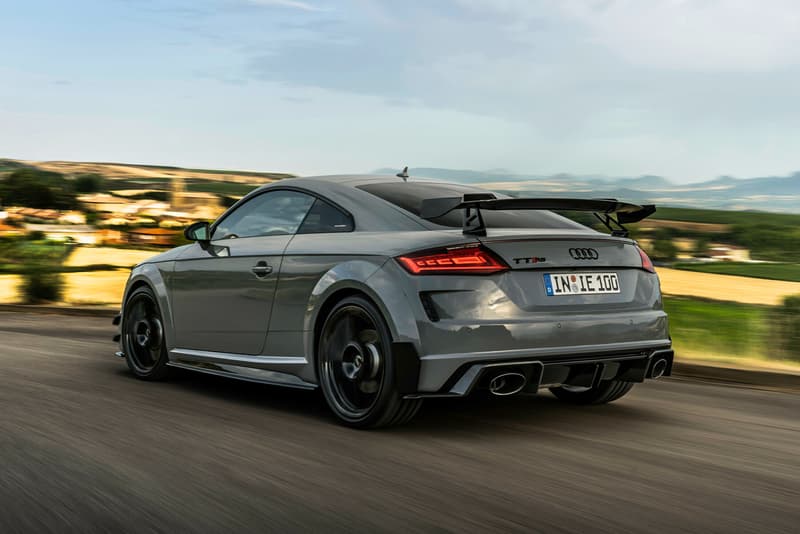 2 of 4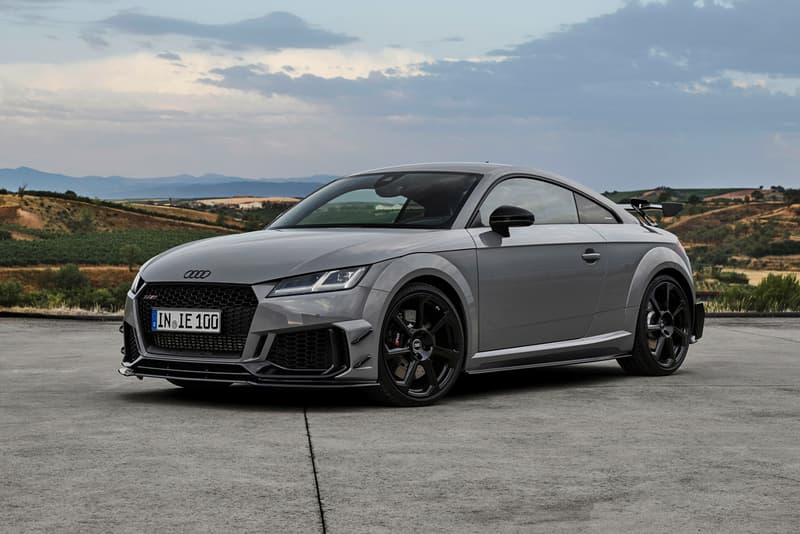 3 of 4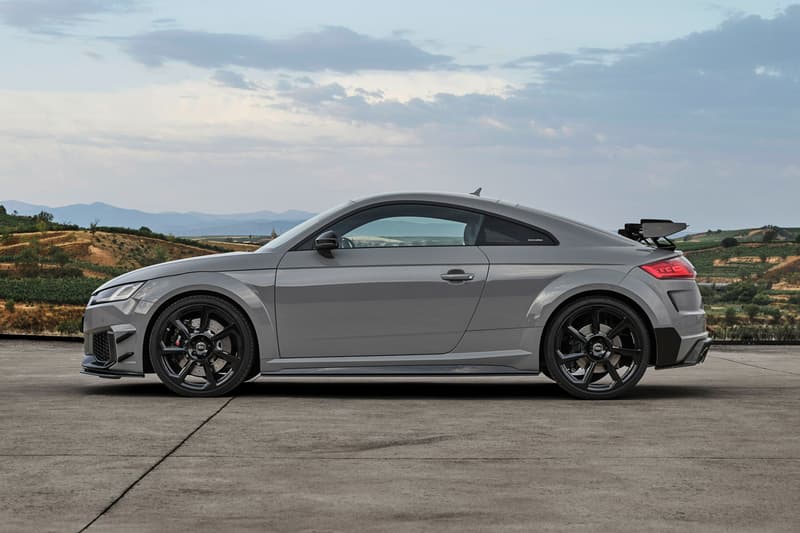 4 of 4
The Audi TT — everyone's favorite Bauhaus-inspired speedster — turns 25 in 2023, and Audi is celebrating a little early with an "Iconic Edition" of the TT RS Coupe. The fittingly-named vehicle is limited to a scant 100 units (all of which have been delegated to Europe), and, per Audi, looks to salute the TT's legacy with a combination of "performance and passion."
When the TT first hit the market in 1998, its rounded shape drew from the principles of reductive design preached by Bauhaus icons like Walter Gropus, Paul Klee and Wassily Kandinsky. "The TT was inspired by Bauhaus' universal design philosophy of 'less is more'," says March Lichte, Audi's head of design. "The maximum reduction [of the TT's design] was so radical and courageous that it quickly achieved the highest attribute of good design: to be timeles." The new TT RS may not be quite as rounded as its famous predecessor but it still retains many of the same design staples with a sleek, sharp shape, and also calls back to the original TT design with cylindrical details like round ventilation outlets, shift gate edging, the fuel tank cap and the gear knob. It's done up in a matte titanium and black color scheme, and sits atop 20-inch glossy black 7-arm wheels with matching brake calipers. The black and grey interior features Napa leather seats with yellow honeycomb stitching and other yellow details.
From a performance standpoint, the Audi TT RS Coupe "Iconic Edition" features Audi's 2.5 liter TFSI engine with a seven-speed gear system that pumps out 400 horsepower and a maximum torque of 480 Nm. It goes from 0-60 in 3.7 seconds, and offers a rich motor sound with a 1-2-4-5-3 firing order.
The Audi TT RS Coupe "Iconic Edition" can be pre-ordered in Europe now, and is priced at €113,050 EUR (approximately $111,517 USD).
Looking for more automotive news? Be sure to check out Audi's new 620 HP R8.