TOMM¥ €A$H Shows Off Undoughlievable IKEA "LOAFA" Sofa Collaboration
The concept was produced by Gab Bois and could be put into production if Cash gets enough IG comments.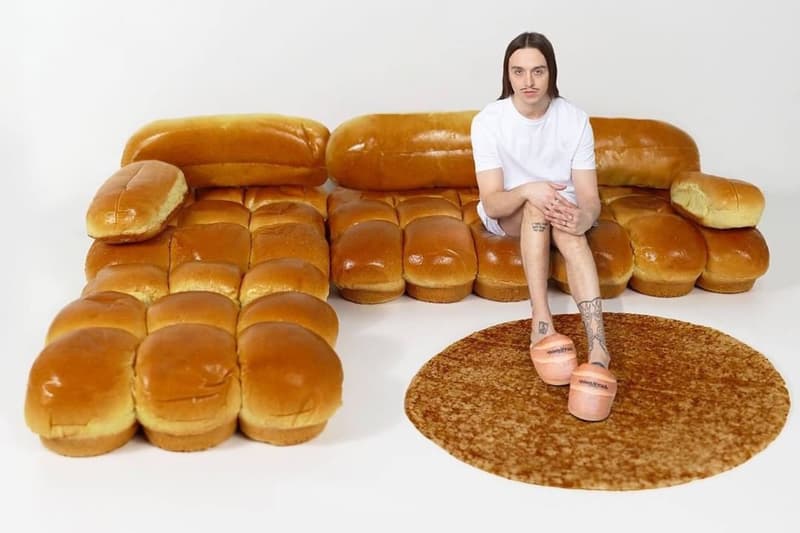 1 of 2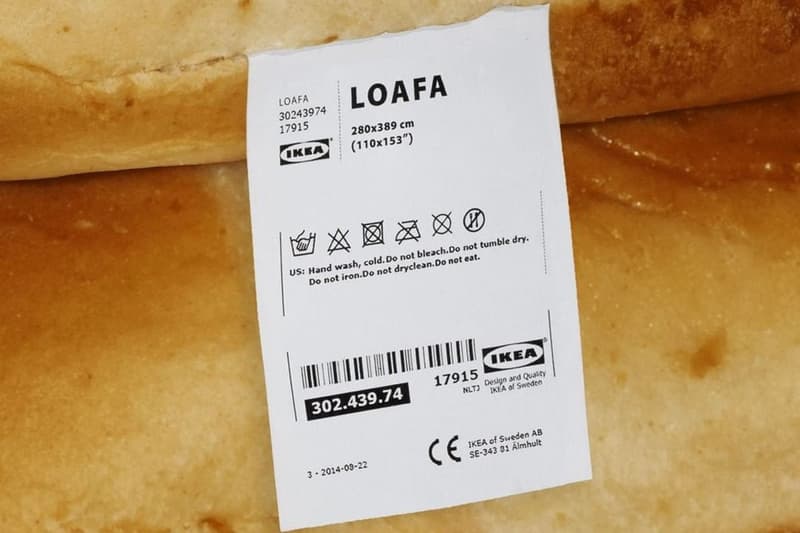 2 of 2
TOMM¥ €A$H is more than just a rapper, having worked with adidas Originals to produce the world's longest Superstar, tapping McDonald's for a "Sad Meal," and working with Maison Margiela on a pair of "Loaf-ers." Now, Cash continues to prove his artistic credentials with the "LOAFA," made in collaboration with IKEA and produced by the artist Gab Bois.
Taking to their Instagram account, Cash said, "So IKEA told me if we get 10,000 comments under this post they will release the 'Loafa!' Let's show them that we need this for real." As of writing, the Estonian has surpassed this number, which is unsurprising given their influence and ability to produce Internet-breaking content.
Sitting on the "LOAFA" with their Margiela loafer-clad feet sitting atop a bread-themed circular rug, Cash also offers a closer look at the sofa's details, which includes a traditional IKEA tag. As for the sofa itself, it's a clear take on Mario Bellini's Camaleonda sofa, which was designed by the Italian in 1970 and has since become one of the most important pieces of modular furniture in the interior design world.
IKEA is yet to confirm the "LOAFA" collaboration, but if Cash's statement is anything to go by, we might be seeing a limited run of these sofas sometime soon.
In other news, Campbell has dropped soup-scented candles.