The RealReal Reveals The Watches Offering The Best Resale Returns
Beyond the usual suspects from Rolex, Patek Philippe and Audemars Piguet.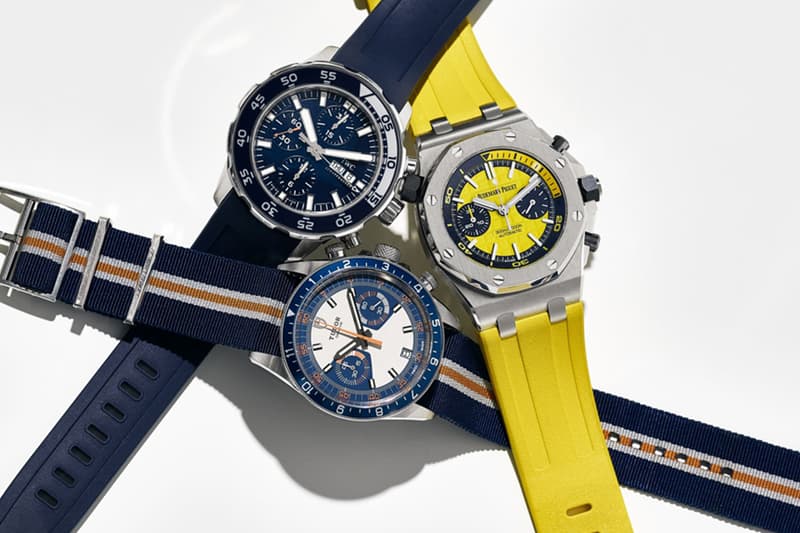 The RealReal has exclusively shared its watch resale data with HYPEBEAST, revealing the brands and watches, beyond the obvious big hitters, that are growing in value.
While it's no surprise to see 61% year-on-year (YOY) appreciation from the Patek Philippe Nautilus, 37% from the Rolex Cosmograph Daytona, 36% on the Rolex GMT Master II – Rolex overall achieved resale value of 298% – or 22% on the Audemars Piguet Royal Oak, the rest of market isn't so obvious.
The RealReal's customer base of more than 24M users offers a wide enough sample size to give a solid indication of the appetite of the watch resell market.
Outside of the big three, The RealReal reports 61% YOY growth on Tudor watches, with its Black Bay models achieving 42%.
Zenith's recent success with a string of well-received new models is clearly having a positive effect on its resale values with its watches growing in value 35% each year. The value of Breitling models is growing by 20% as well. 
Other notable models appreciating in value include Omega's Globemaster (28% YOY) and Cartier's Tank Anglaise (23% YOY).
"While [our] shoppers are investment savvy and know how to buy and sell the most popular models, there is also a larger trend of self-expression and a desire for unique, limited edition pieces," says Matthew Clarke, The RealReal's watch merchandising manager. "Vintage models, limited editions, or numbered collections have experienced an uptick as a result. We're already seeing vintage watch models sell for nearly 2-3X that of current collections and resale values for current models have risen exponentially. As the primary watch market grows increasingly competitive and supply and demand continues to change, we can expect to see behaviors and trends shift on the secondhand market." 
Elsewhere in watches, Phillips offers rare F.P. Journe Sonnerie Souverain.