Fugees Call Off 'The Score' Reunion Tour
Citing the health and safety concerns amid the pandemic.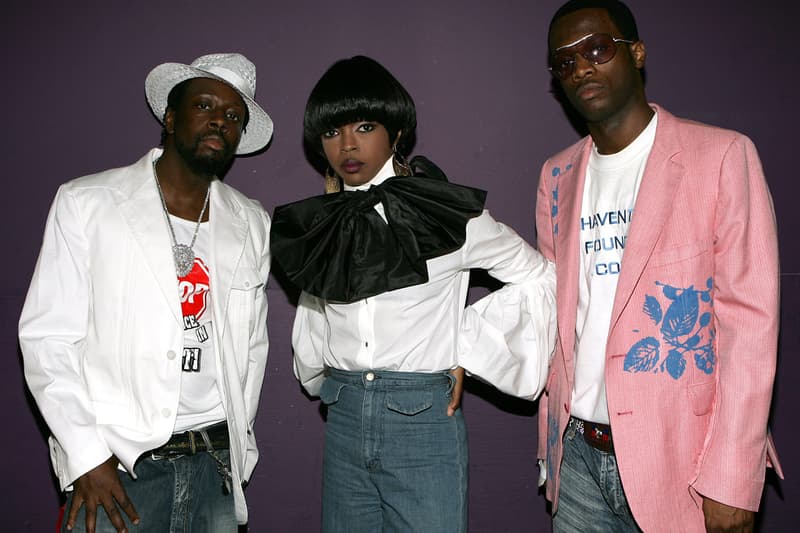 Fans of the Fugees will be disappointed to learn that the hip-hop group has canceled its upcoming anniversary tour due to the pandemic. The tour was first announced in September in celebration of the 25th anniversary of the Fugees' 1996 sophomore album The Score. The following month, it was postponed until 2022.
In their latest announcement, the trio of Ms. Lauryn Hill, Wyclef Jean, and Pras Michel said that the ongoing COVID-19 pandemic has made "touring conditions difficult" and that they hope to be able to reschedule the tour sometime in the future if conditions allow.
The group expressed gratitude for the one show they did play together in New York the day after announcing the tour, their first performance since 2006.
The full statement from the Fugees reads as follows:
We anticipate and understand disappointment but our anniversary tour will not be able to happen. The continued Covid pandemic has made touring conditions difficult, and we want to make sure to keep our fans and ourselves healthy and safe. An idea sparked to honor this 25th anniversary of The Score but we see now it may not currently be our time for revisiting this past work. We're grateful for the special night we did get to share with some of you in New York, with that rare live moment. If opportunity, public safety, and scheduling allow, we hope to be able to revisit this again sometime soon. Thank you for all your love and support over the years.
In other music news, Lana Del Rey shared her new song "Watercolor Eyes" off of the Euphoria season two soundtrack.