LaMelo Ball Shares His Opinions About Leaving School and His Journey to the NBA
"You wanna go to the league, so school's not your priority."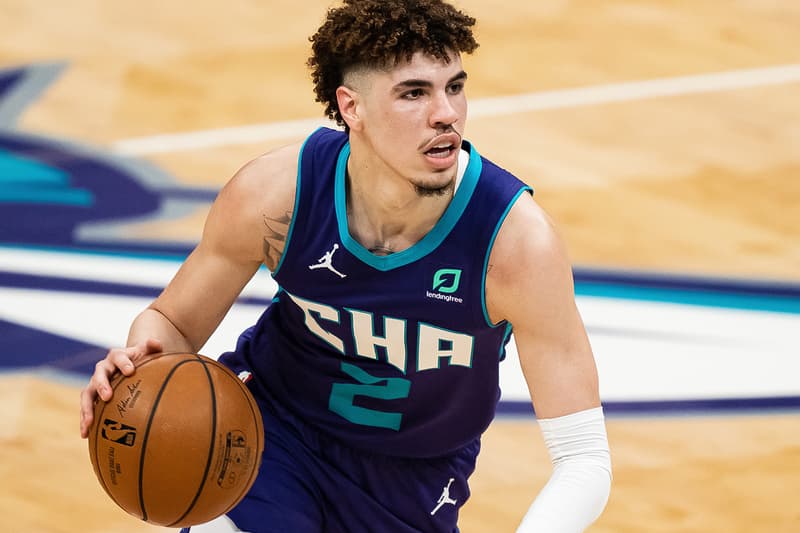 Charlotte Hornets guard LaMelo Ball came out of the recent 2020-21 NBA season as the Rookie of the Year and states that he has no regrets for leaving school to head to the league.
Ball originally committed to UCLA as a five-star recruit but rescinded his pledge and went down south to play for the Illawarra Hawks in Australia's National Basketball League. By 2020 the 19-year-old was drafted by the Hornets with the third overall pick where we continued on to average 15.7 points, 6.1 assists and 5.9 rebounds despite injuring his wrist late in the season. In an interview with GQ magazine, the Chino Hills native expressed his opinions about the path he took to get where he is today.
"You wanna go to the league, so school's not your priority," Ball said. "We not trippin' off school. We not dumb. We know how to learn. We don't need school. And school not even teachin' you sh*t — what the f*ck is school?"
He followed up by conveying his beliefs that more monetary opportunities should be provided by the NCAA for elite players who are aspiring to ball in the NBA.
After his statement went viral throughout the internet, Ball clarified his view on school through social media.
"Let me rephrase… school not for everybody," he posted in his Instagram story. "Now if u wanna b a doctor… Betta take that a*s to scoo."
"So please don't b going to ya mommas talkin bout some ion wanna do school 'melo said u don't need it' when u not like tht and not all the way invested in ya Plan A which in my case was the (league)," Ball concluded.
Elsewhere in the NBA, Philadelphia 76ers sign Joel Embiid to a four-year $196 million USD supermax extension.