Philadelphia 76ers Sign Joel Embiid to Four-Year $196 Million USD Supermax Extension
The deal takes Embiid through to 2026-27.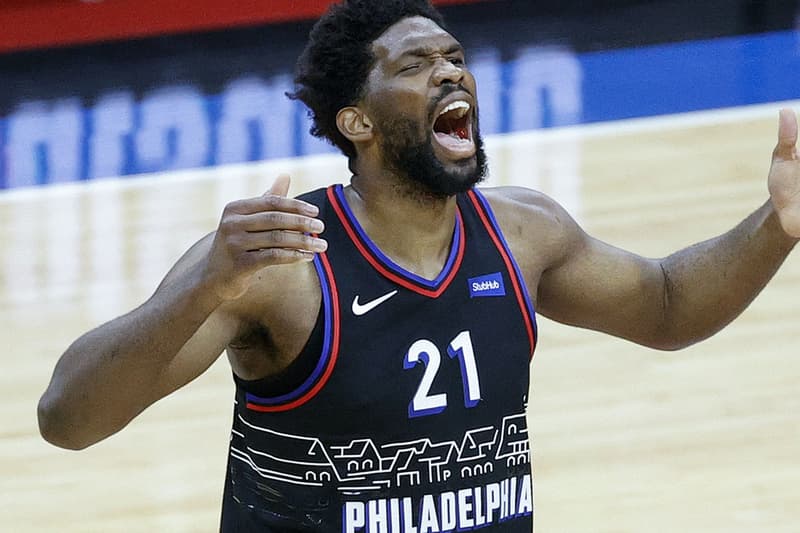 NBA franchise Philadelphia 76ers have signed their star center, Joel Embiid to a four-year supermax contract extension for $196 million USD.
The contract extension keeps Embiid with the Sixers until 2026-27 which would take his salary up to a total of $261 million USD. According to ESPN, Embiid was set to make $65 million USD over the last two years of his current deal. This summer, he represented himself at negotiations and became eligible for a supermax extension. Last season the four-time All-Star finished second in MVP voting and made the All-NBA second team. In 2020-21 season, the center averaged 28.5 points and 10.6 rebounds in 51 regular-season games.
Though the contract is fully guaranteed and includes a player option for the final year, it does not include the same provisions that have protected the Sixers in the case Embiid sustains a catastrophic injury in his lower back or feet. The 27-year-old's contract extension begins in the 2023-24 season with a salary cap of $124.95 million USD.
Since entering the league in 2014, Embiid has spent his entire career with the Philadelphia 76ers landing a career average of 24.8 points and 11.3 rebounds. In the past four seasons, Embiid was a quintessential asset to leading the team to the playoffs.
In other sports news, Soulja Boy has offered a response to potentially fighting Aaron Carter in a celebrity boxing match.