Awkwafina on Gaming, Making a Marvel Movie and Her Trove of Unreleased Rap Music
The comedian-actress-rapper spoke to HYPEBEAST about her flourishing film career and season two of 'Nora From Queens.'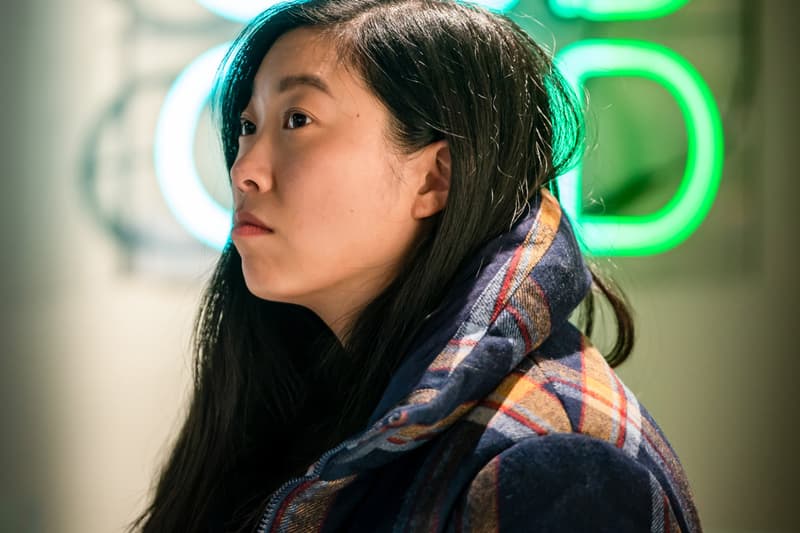 Nora Lum, better known by her stage name Awkwafina, has been very busy over the past few years. In 2018, she acted alongside Henry Golding and Constance Wu in Crazy Rich Asians; in 2019, she starred in the critically-acclaimed The Farewell, which earned her a Golden Globe Award, and in that same year, she did a spot-on impression of Danny DeVito while acting in Jumanji: The Next Level. Most recently, she voiced Sisu the dragon in the Disney animated film Raya and the Last Dragon, and co-stars in the upcoming Marvel Studios' superhero film Shang-Chi and the Legend of the Ten Rings.
Beyond her thriving film career, the 33-year-old also stars in, writes and executive produces a show loosely based on her life called Nora from Queens. During downtime, she told HYPEBEAST that gaming is what helps her to unwind.
"I've always been a fan of gaming," she said.
"I used Discord a lot over the pandemic and I got into watching Twitch streams a lot and then into gaming with my friends," she added. "I definitely got into Among Us, and I play this game called Golf With Your Friends for like, hours at a time."
She also describes herself as a "big fan" of Animal Crossing, along with other titles like What The Golf?, Jeopardy!, and a rhythm game called AVICII Invector based on the late artist's techno music.
Her video game prowess made her a fitting choice to star in Discord — The Movie, the chat service's latest brand campaign, which saw her reconnect with her former Jumanji co-star Danny DeVito. In the five-minute clip, Awkwafina attempts to explain the Discord metaverse to DeVito and explores all of the different communities that exist on the platform.
"I love working with Danny," she said. "He's super chill and really funny and a bit of a troll. Like, he was definitely trolling us to a certain point, and I couldn't tell if he was in character or not."
The second season of Nora From Queens premieres on Wednesday, August 18, on Comedy Central, and when asked about how closely the absurdist comedy mirrors her own life experiences, she replied proudly: "You'd be surprised by how much of it is real."
"I feel like some of the more surprising things have happened," she said, without disclosing which scenes. "There are other things that really haven't happened, but I did definitely do focus groups for a while and I met a lot of really interesting characters."
When crafting the show, she drew on her experience growing up in Queens, New York, and being raised by her dad and grandmother from a young age. She added that being from New York has certainly helped shape her comedic stylings.
"I think there's a harsh objective reality that comes from existing in New York, you know, there's always just, like, a shoe in the street or a random drip from an air conditioner," she mused.
"You come to see the eccentricities of the human condition. It definitely shapes the way that you look at the world, which in turn, I think, shapes what you find funny."
When discussing the differences between filming TV and a major blockbuster film, Awkwafina responded that both media are "different kinds of labors of love."
"The TV environment is so intense, especially coming from the film world," she said. "Each experience is definitely like a time capsule on its own. Movies have a definitive end though, so when it's over, it's almost like saying goodbye to people at summer camp that you might not ever see again."
In addition to her numerous film and television credits, Awkwafina is also a seasoned rapper and artist, beginning to rap at age 13 and making a name for herself on the internet by releasing several popular music videos. She also moonlights as a DJ and has even released a solo hip-hop album titled Yellow Ranger.
She remains open to the possibility that she might release new music in the future.
"I'm not discounting it," she said optimistically.
"I make music kind of therapeutically, and I've never really stopped," she added. "I travel with all of my sound equipment and my preamp because it really is a source of therapy for me."