Disney World Is Introducing a Space-Themed Restaurant
Bringing visitors 220 miles up above the Earth.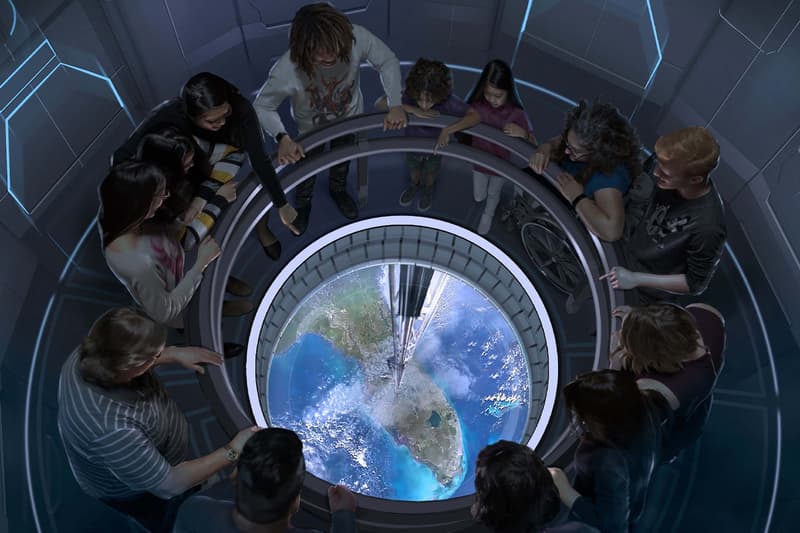 Disney World has announced plans to open a new space-themed restaurant that will bring its patrons up 220 miles above the Earth.
Launching as part of the Mission: SPACE attraction in Disney World Epcot, theme park visitors will be able to access the upcoming Space 220 restaurant via the Space 220 Departure Lounge in Future World. Once there, you'll embark on a stellar elevator journey transporting you 220 miles up into the air via signature Disney magic, where a screen beneath your feet will show a shrinking theme park, eventually zooming all the way out to reveal the Earth.
At the end of the elevator ride is the Centaur Space Station where'll you dine among the ambient, purplish space-themed decor resembling the interior of a spaceship. You'll also be surrounded by a series of windows where astronauts outside run maintenance work, increasing immersion. There are currently no details about what exact food they'll be serving, but both lunch and dinner will be based around a multi-course prix-fixe menu.
For those interested, Space 220 will open in mid-September at Disney World Epcot.
Elsewhere in related news, Canada has opened its borders to vaccinated travelers.