The Giant Gelchop x IKEA Art Event Allen Key Flashlight Is Available Now
"Shining a light" on one of IKEA's least-loved objects.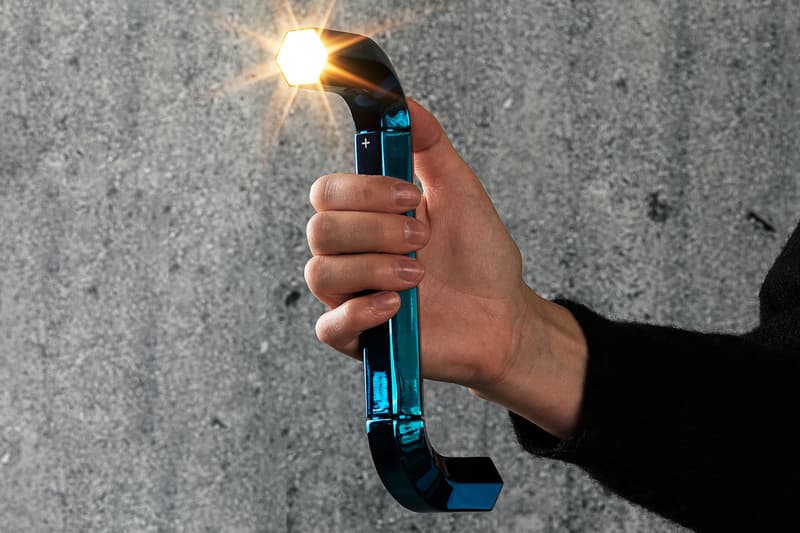 There are a few things that conjure up the thought of IKEA: Meatballs, Frakta bags, and the infamous double-headed S-shaped Allen key.
Using the Allen key as one of the main sources of inspiration for IKEA's 2021 Art Event Collection, Ryota Morikawa of Gelchop took the tool to new heights by celebrating the tool's prevalence in the form of a giant-sized LED lamp and a 10-inch flashlight.
IKEA commented, "In their [Gelchop] view, the humble Allen key has not gotten the attention it deserves, so they decided to shine a light on it (quite literally) – transforming this tiny yet very functional object into an absurdly large version of itself, with a new purpose. The modest Allen key has new value as it's no longer just a practical tool to assist in the making of furniture, but a fantastic art object too."
Those wanting to get their hands on these whimsical home goods can find them now over at IKEA retailing $49 USD for the lamp and $29 USD for the flashlight.
In other art news, KAWS reveals a $15,200 USD Good Intentions wooden figure.