Blizzard President Steps Down as Company Faces Lawsuits
The studio will be co-led by two executives.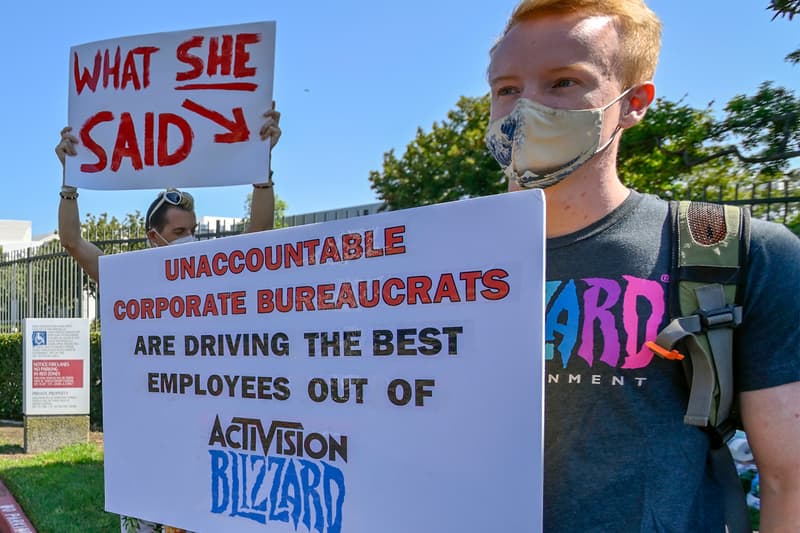 Amid the recent widespread sexual misconduct allegations and lawsuits against Blizzard Entertainment, including stories of unacceptable behavior by company leaders, Blizzard president J. Allen Brack has announced his departure from the company. Starting today, Jen Oneal and Mike Ybarra will step up to co-lead the company going forward.
Jen is the former executive vice president of development overseeing the Overwatch and Diablo franchises and was previously the head of video game studio Vicarious Visions. Mike spent many years at Microsoft's Xbox division before joining Blizzard as executive vice president and general manager of platform and technology, overseeing Battle.net and the studio's development services organization.
"Both leaders are deeply committed to all of our employees; to the work ahead to ensure Blizzard is the safest, most welcoming workplace possible for women, and people of any gender, ethnicity, sexual orientation, or background; to upholding and reinforcing our values; and to rebuilding your trust. With their many years of industry experience and deep commitment to integrity and inclusivity, Jen and Mike will lead Blizzard with care, compassion, and a dedication to excellence," said Blizzard in a news release.
Brack passes the baton to his successors saying "I am confident that Jen Oneal and Mike Ybarra will provide the leadership Blizzard needs to realize its full potential and will accelerate the pace of change. I anticipate they will do so with passion and enthusiasm and that they can be trusted to lead with the highest levels of integrity and commitment to the components of our culture that make Blizzard so special."
It was great attending the #ActiBlizzWalkout this morning – happy to see so many familiar faces. Together let's build a safe, brighter and fair future for everyone. ?

— Mike Ybarra (@Qwik) July 28, 2021
In other news, Google reveals its own mobile chip named Tensor.