2 Chainz Announces New Album 'Dope Don't Sell Itself'
Said to be his last trap music release.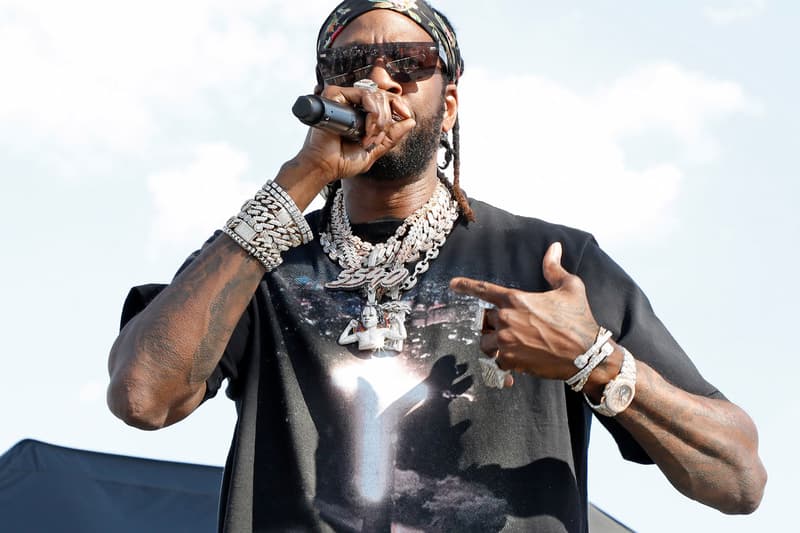 During his set at San Bernardino's HARD Summer Music Festival on Sunday, 2 Chainz announced that his next album would be called Dope Don't Sell Itself.
"New album on the way," his DJ said before 2 Chainz himself chimed in with the album's title.
It will be the eighth studio album from the rapper, following So Help Me God!, released via Def Jam in November 2020, with features from names such as Kanye West, Lil Uzi Vert, Rick Ross and more. Ahead of its debut, 2 Chainz had said that it would likely be his last release with the label and that he was planning to go independent in a January 2020 interview with Zane Lowe for Apple Music's Beats 1. Starting with 2012's Based on a T.R.U. Story, he has released five studio albums with Def Jam to date.
When it came time for the album to drop, however, the rapper appeared to be reevaluating his plans. That November, he told Ebro of Apple Music, that the label had offered an "enticing" deal.
It has yet to be said whether 2 Chainz will drop the forthcoming the album independently or through Def Jam. He also has his own Atlanta-based label in partnership with Atlantic Records called T.R.U., which may be a potential route for its release.
The album will mark the end of the trap era for 2 Chainz. "This gone be my last trap album, enjoy," he informed fans last month on Twitter.
The release date for Dope Don't Sell Itself has not yet been announced.
In other music news, Skepta is Taking a Break from releasing new music to focus on producing.