Los Angeles Lakers Have Signed Carmelo Anthony to a One-Year Deal
The 19-year veteran is linking up with LeBron, Westbrook and AD.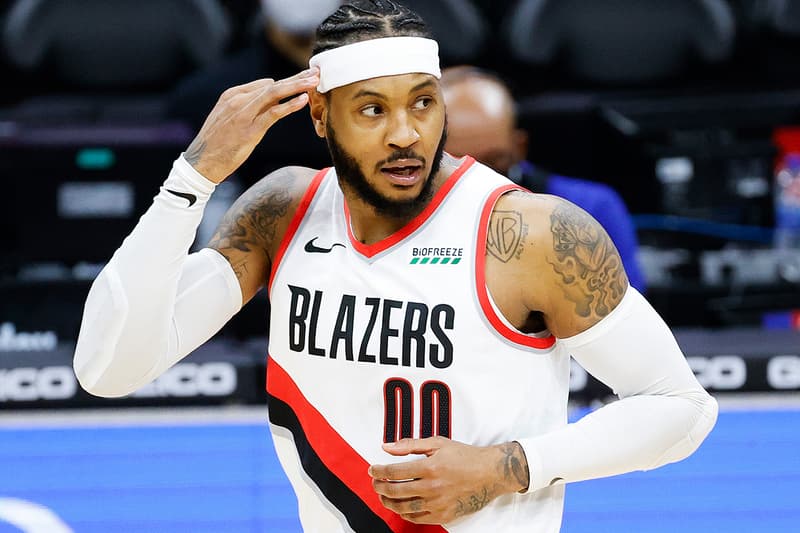 The Los Angeles Lakers are on a mission to put themselves in the best possible position to add title number 18 to their trophy case. As if signing Russell Westbrook and bringing back Dwight Howard, Trevor Ariza, and Kent Bazemore wasn't already a lot to absorb, the SoCal franchise is now welcoming 19-year veteran Carmelo Anthony to the squad.
Per his manager Bay Frazier, Melo and the Lakers have agreed to a one-year deal. While Anthony isn't necessarily the scoring machine he once was when he was a member of the Denver Nuggets or the New York Knicks, he certainly still give the Lakers bench some much needed depth. Last season with the Portland Trailblazers, the 10-time All-Star averaged just over 13 points a game and shot over 40% from beyond the arc, so there's no question that he can still contribute some decent numbers. It's been confirmed that Malik Monk has also agreed to join the Lakers which gives them even more length and offensive power in their backcourt.
All basketball aside, there's also some family ties involved in this deal. LeBron James and Melo have formed a real kinship since coming into the league together back in 2003, and now two members of the "Banana Boat Team" have linked together in year 19 of being professional hoopers.
In other sports news, Chris Paul recently signed a four-year $120 Million USD contract with the Phoenix Suns.